Bibi Itoman Beach is located in Itoman City, in the southern part of the main island of Okinawa.
This beach is a beautiful beach where you can enjoy swimming safely and securely.
The swimming area is surrounded by breakwaters and protective nets, so the waves are relatively calm.
Even small children can swim safely in this area, as the turbulence of the waves is kept at bay by the breakwaters.
Evaluation of Bibi Itoman Beach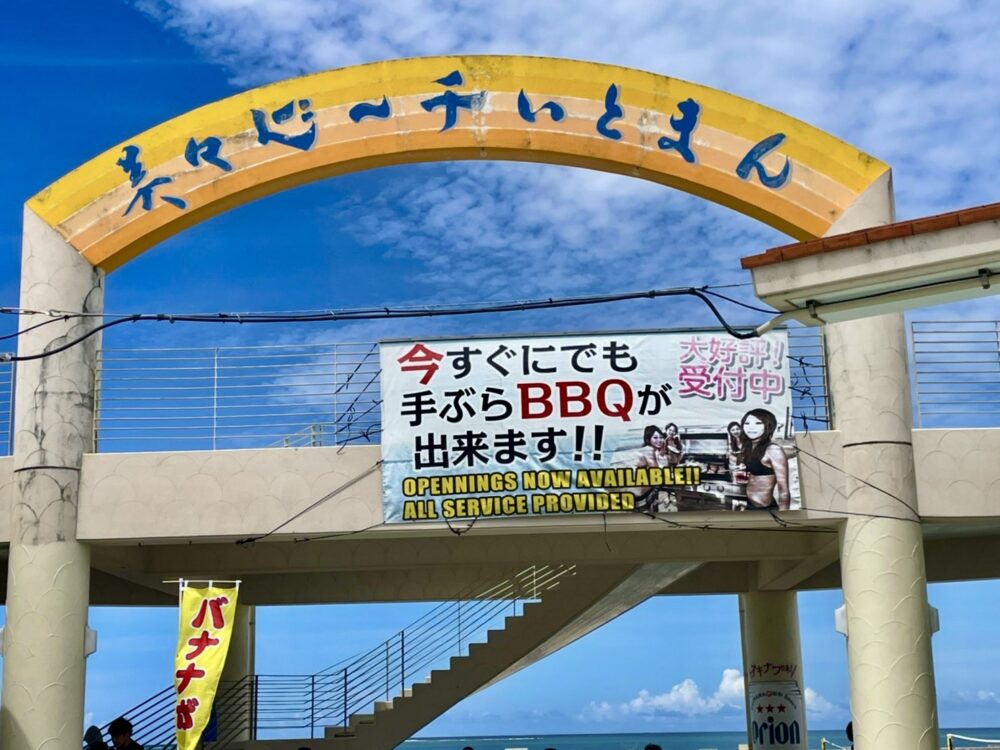 Notes: This evaluation is compared with other beaches in Okinawa by Okinawa Bookmark administrator
Information of Bibi Itoman Beach
Swimming period
9:00 – 18:00 (April-June and September-October)
9:00 – 19:00 (July-August)
Business hours
8:30 – 20:30 (April – October)
8:30 – 18:30 (November – March)
Protective net
Yes
Lifeguard
Yes
Shower room
Yes
Locker
Yes
Rentals
Yes
Activities
Yes
Shops
Yes
Restroom
Yes
Official site
http://bibibeachitoman.com/
There are good swimming facilities, so you can rent swimming goods and experience any marine activities at this beach.
Recommended Points
Safe and secure swimming area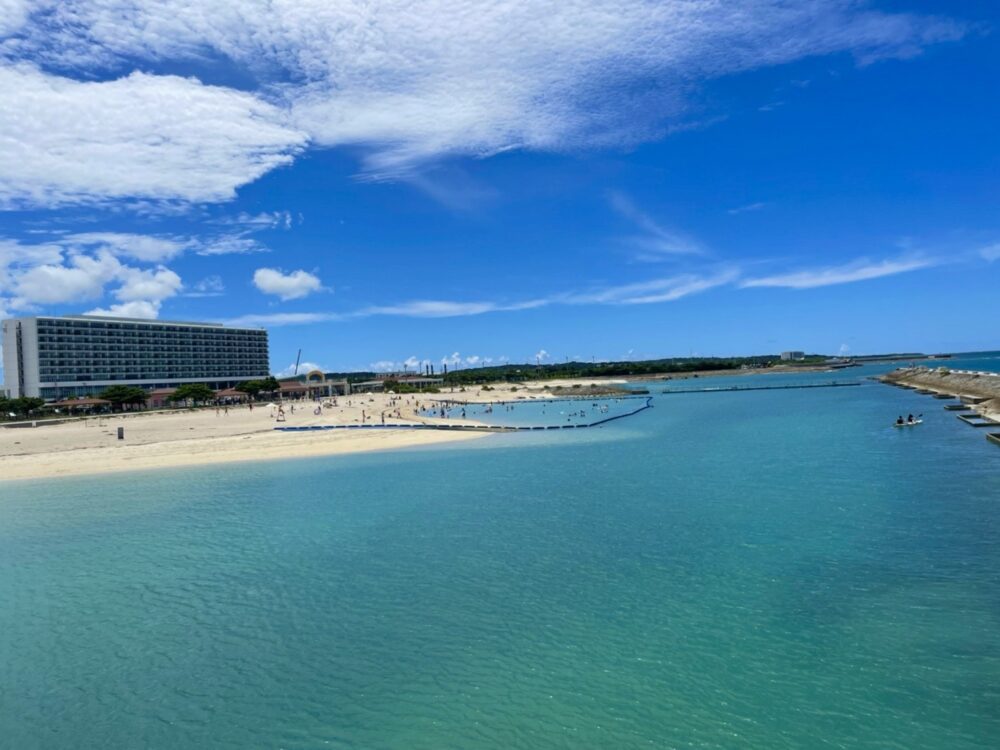 The swimming area of this beach is safe and secure.
There are protective nets and lifeguards at the beach.
Beautiful sandy beach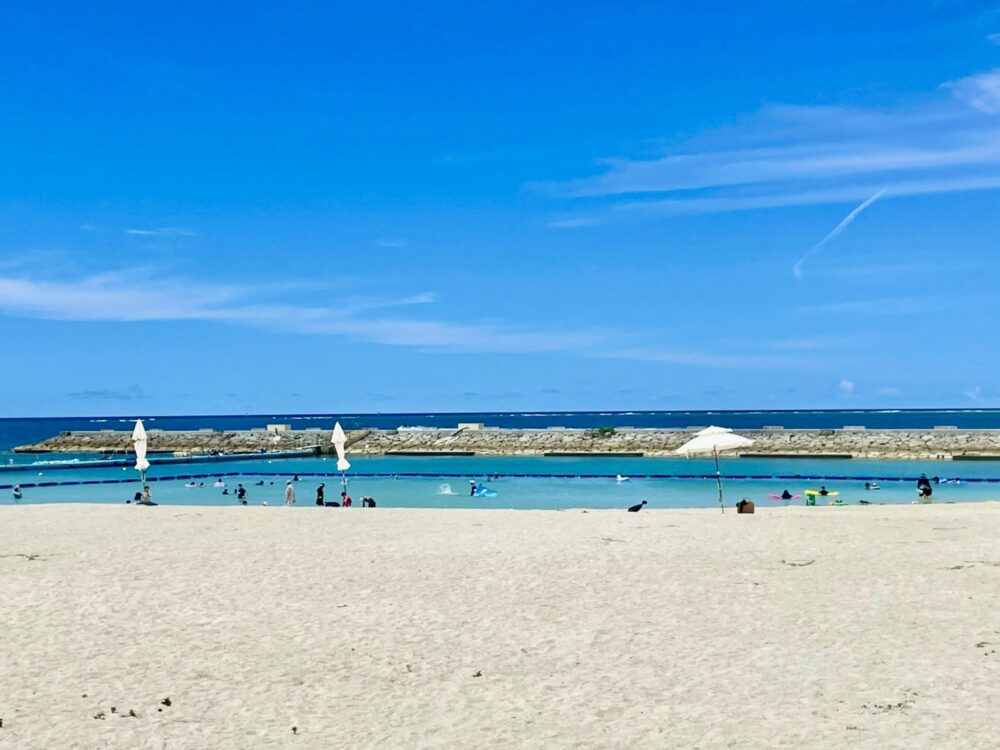 Although it is an artificial beach, the sand is beautifully maintained.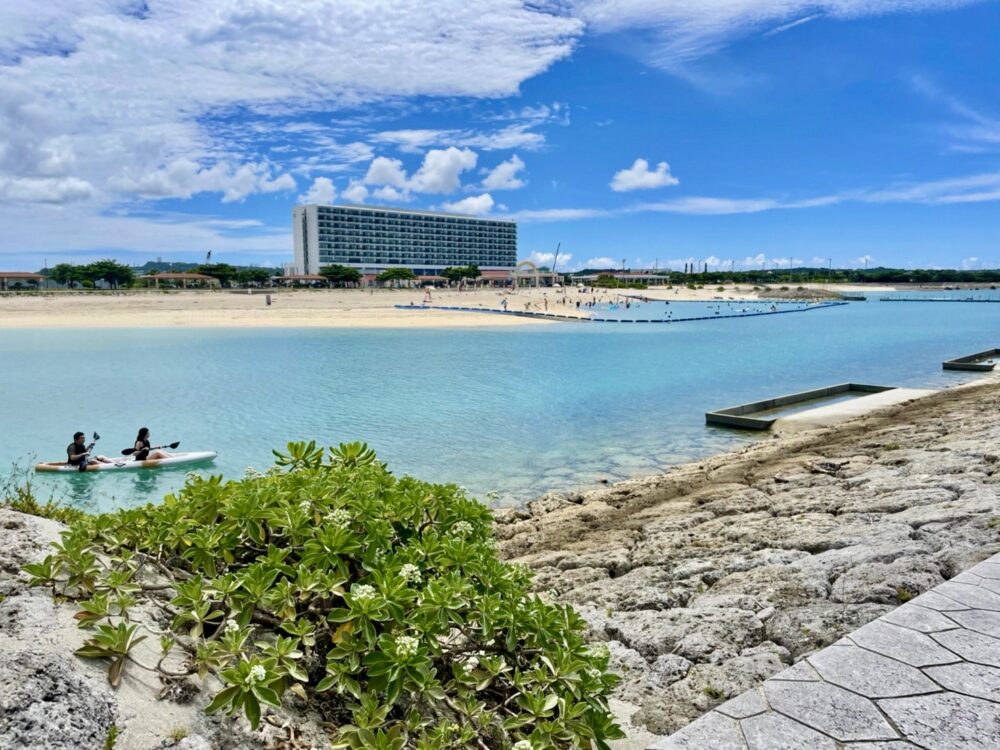 The beach is divided into "swimming area" and "marine activity area".
Excellent swimming facilities.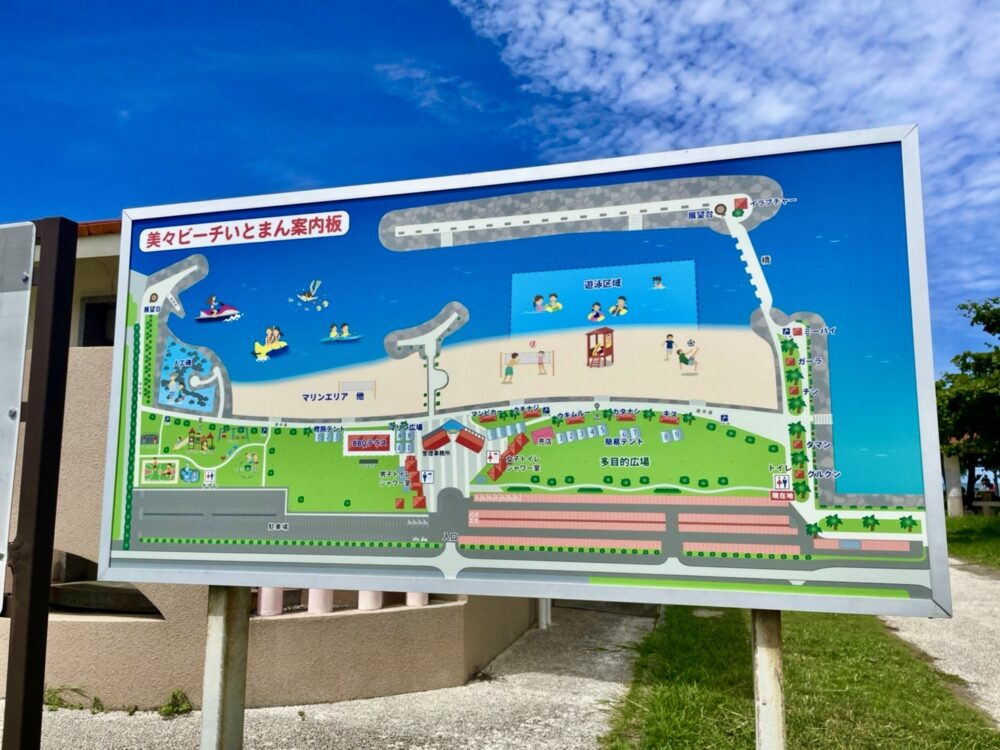 It is equipped with restrooms, shower rooms, and benches for resting.
Marine activities are available, making this a beach that can be enjoyed by both children and adults.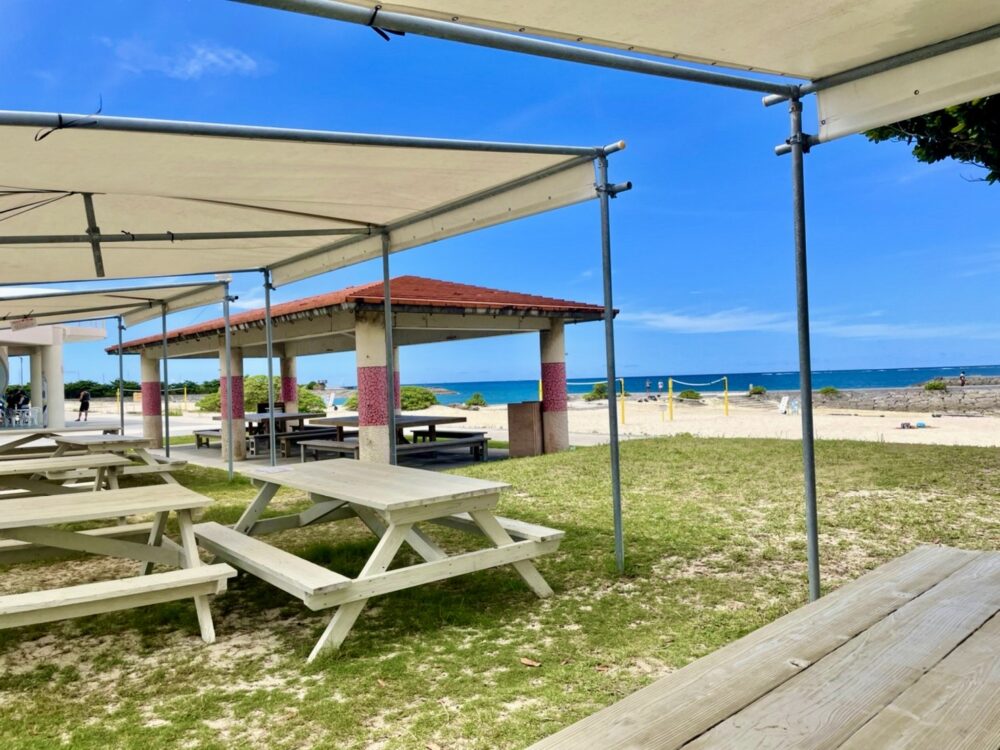 Barbecue facilities are also available.
If you make a reservation, you can use it.
Full range of rentals and marine activities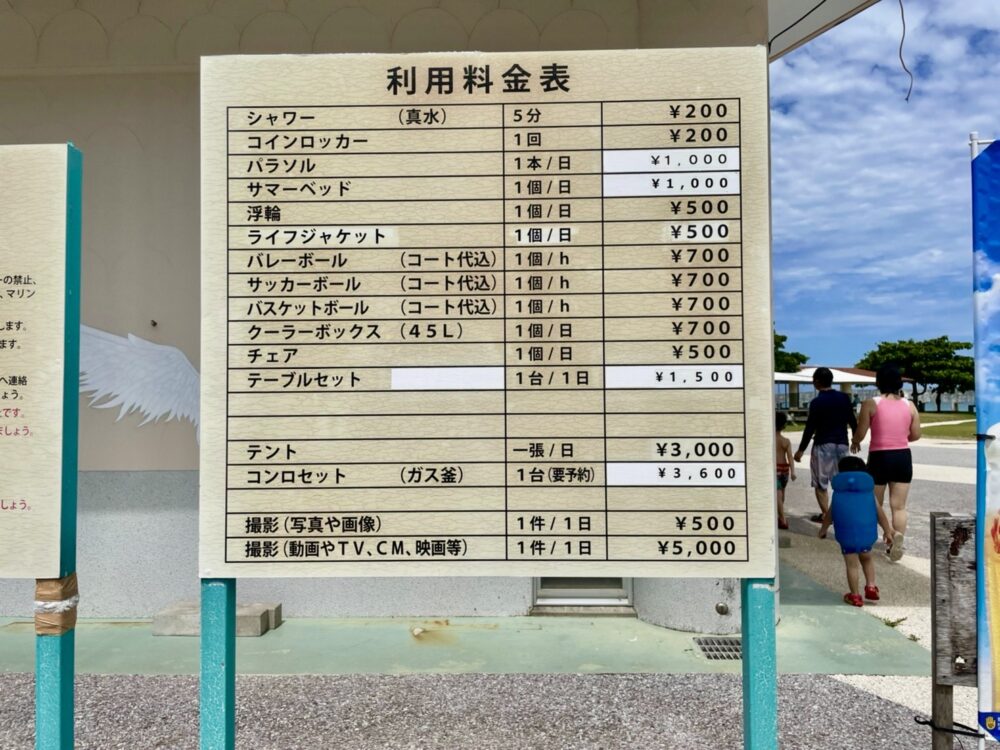 Please Check out the photo above.
Barbecue is available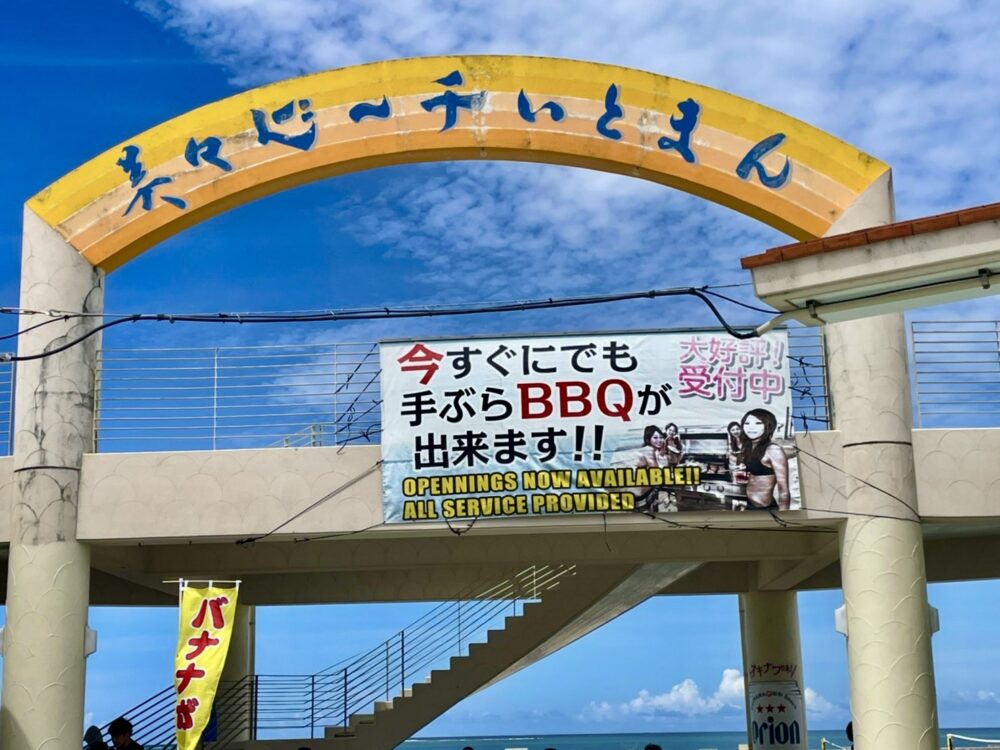 Please check here for doing BBQ at this beach.
Viewing platform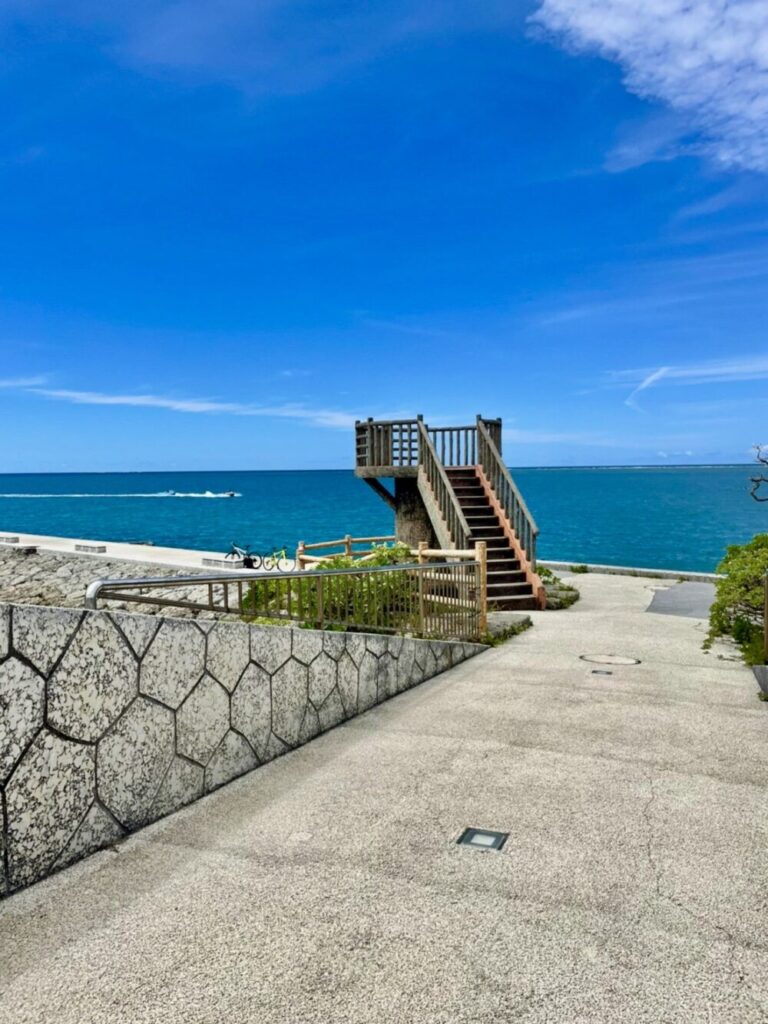 There is a small Viewing platform from which the view is beautiful.
Precautions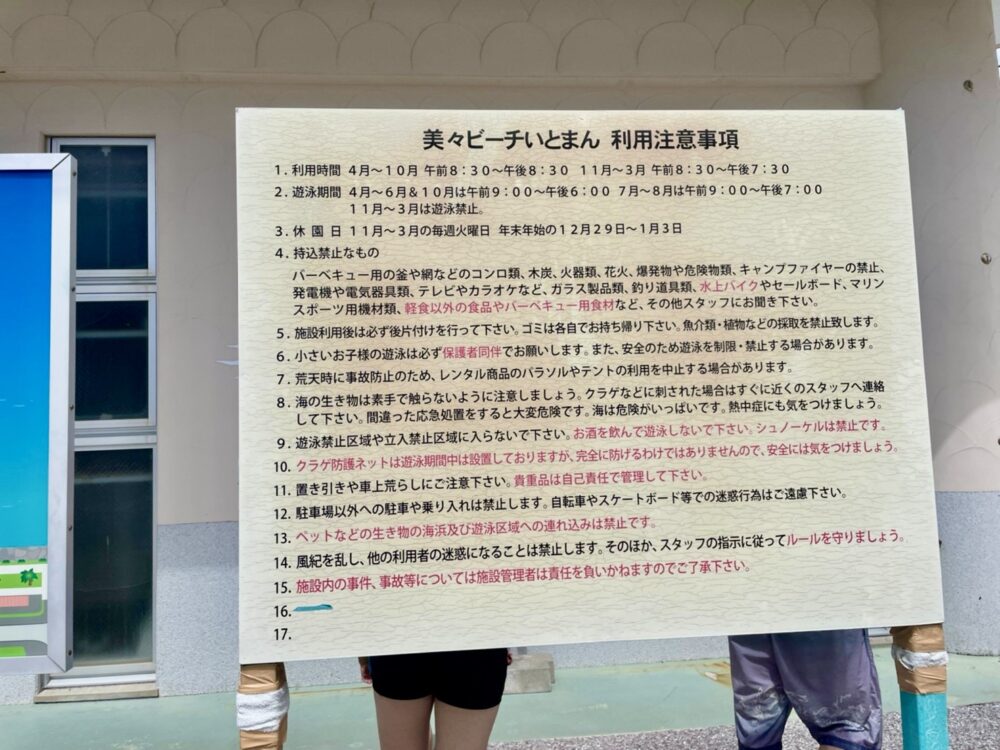 There are some precautions for using Bibi Itoman Beach.
Please check the above image for safety.
Access Information
Access
About 25 minutes by car from Naha Airport
Address
963 Nashiro, Itoman City, Okinawa, Japan
Parking
Yes
(Paid Parking)
Restroom
Yes
There is a paid parking lot at Bibi Itoman Beach, with a capacity of approximately 630 vehicles.
Parking fees are listed below.
Normal car: 500 yen
Motorcycle: 100 yen
Please check the Map below for details of the parking lot.
Area Information around Bibi Itoman Beach
Southern Beach Hotel & Resort Okinawa
Southern Beach Hotel & Resort Okinawa is a resort hotel where all rooms have ocean views.
There is an inside pool and a garden pool (outdoor), which guests can use free of charge.
View on Expedia
View on Trip.com
Summary
This time, we introduced Bibi Beach Itoman to you.
This beach is a beautiful beach where you can enjoy swimming safely and securely.
Many tourists visit this beach every year.
Please visit the beach when you go to Itoman City.
Thank you for reading to the end.