Busena Beach is located in Nago city in the Northern part of the main island of Okinawa.
There are beautiful white beach and clear sea at Busena Beach additionally the hotels in the surrounding Western-style buildings support the resort feeling.
There are plenty of rentals, activities, and shops, so it is a place where adults and children can enjoy playing.
Evaluation of Busena Beach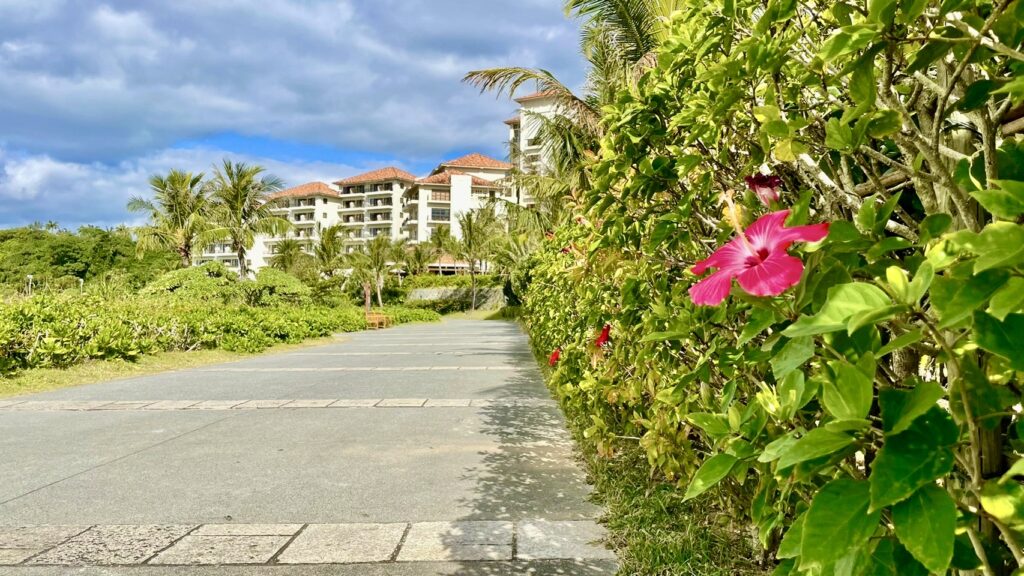 Notes: This evaluation is compared with other beaches in Okinawa by Okinawa Bookmark administrator
Information of Busena Beach
Swimming period
April-June 9: 00-17: 00
July-August 9: 00-18: 00
September-October 9: 00-17: 00
Business hours
all year
Swimming fee
Free
Protective net
Yes
Lifeguard
Yes
Shower room
Yes
Locker
Yes
Swimming Equipment Rental
Yes
Activities
Yes
Shop
Yes
Restroom
Yes
Official site
https://www.terrace.co.jp/en/busena/
There are lifeguards and protection nets, so adults and children can play safely.
There are plenty of activities such as snorkeling and cruising.
[Rental]
- swim ring
- Chair boat (reservation required)
- Super Marble
- Marine jet
- Water skiing
* Please check here for details.
[Marine activity]
- Boat snorkeling
- Diving
- Marine walk
* Please check here for details.
[cruising]
- Parasailing
- Minna Island Snorkel Tour
- Sunset cruise
- Marine Nature
- Sailing cruise
- Planet cruise
- Phishing program
* Please check here for prices and details.
Recommended Points
Beautiful beach that continue 300m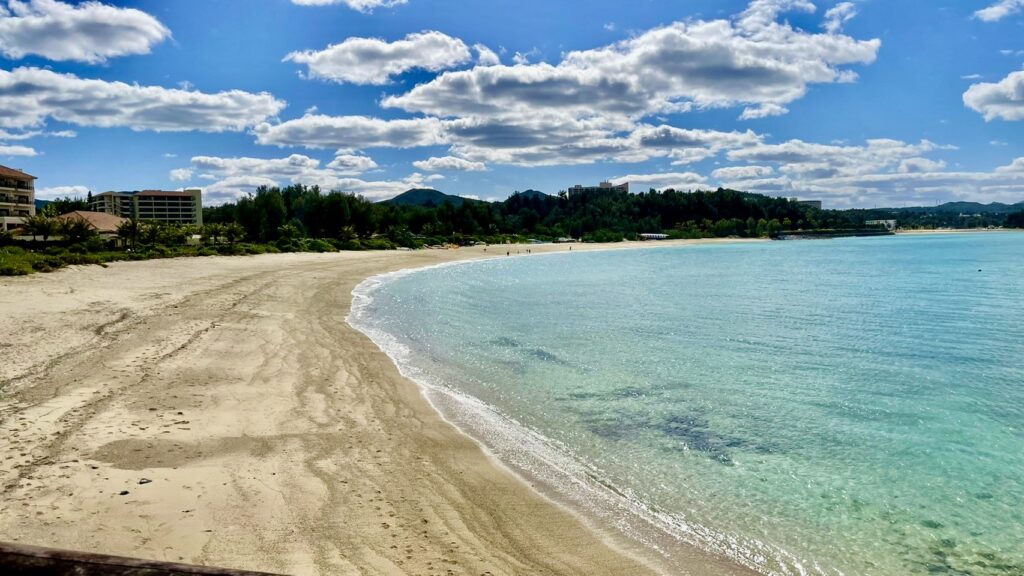 The white sand beach that continue about 760m is very beautiful.
The sandy beach is smooth, so you can walk barefoot.
Emerald green sea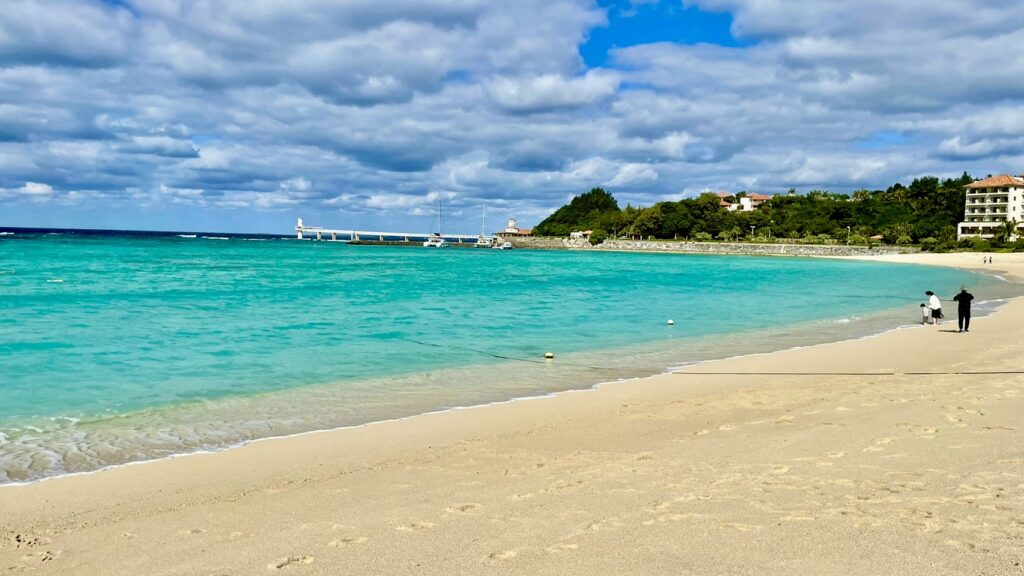 The emerald green sea is very beautiful and highly transparent.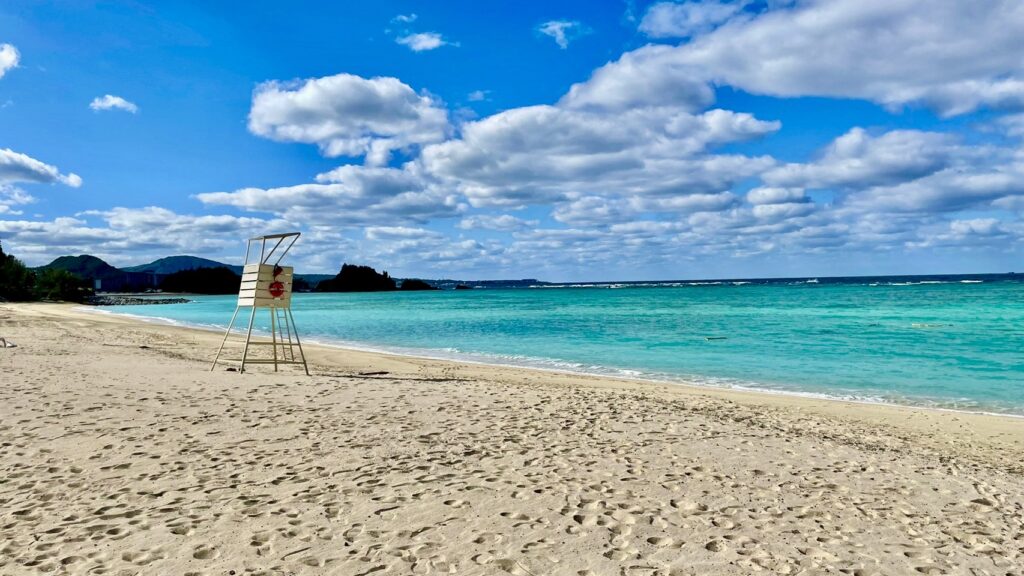 The white sand beach and the emerald green sea are good combination.
Beautiful hotel seen from Busena Beach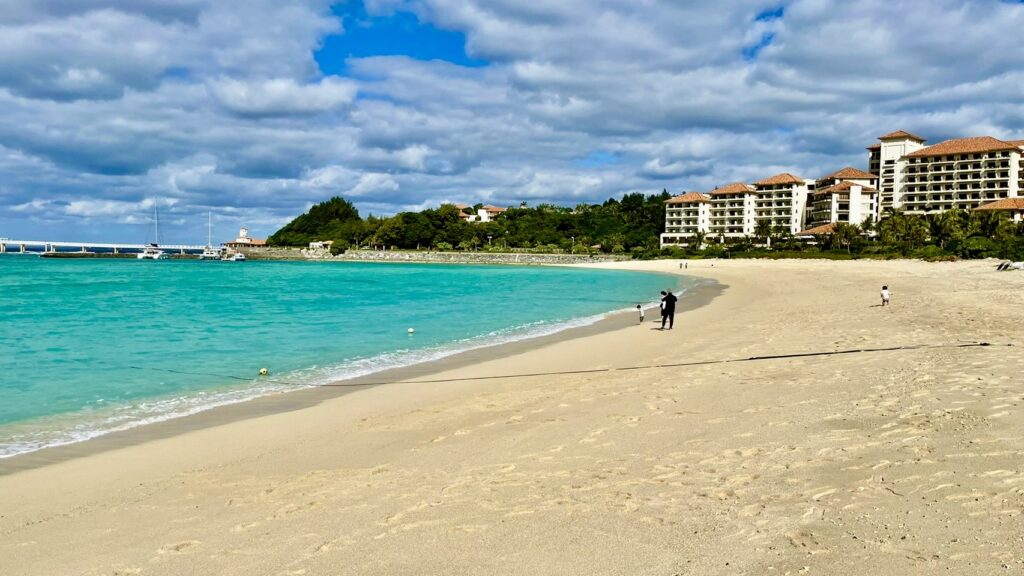 There is a hotel called "THE BUSENA TERRACE" which is made of Western-style building, and it is a very fashionable building.
The view from above is also the good.
The shuttle bus in the park is fashionable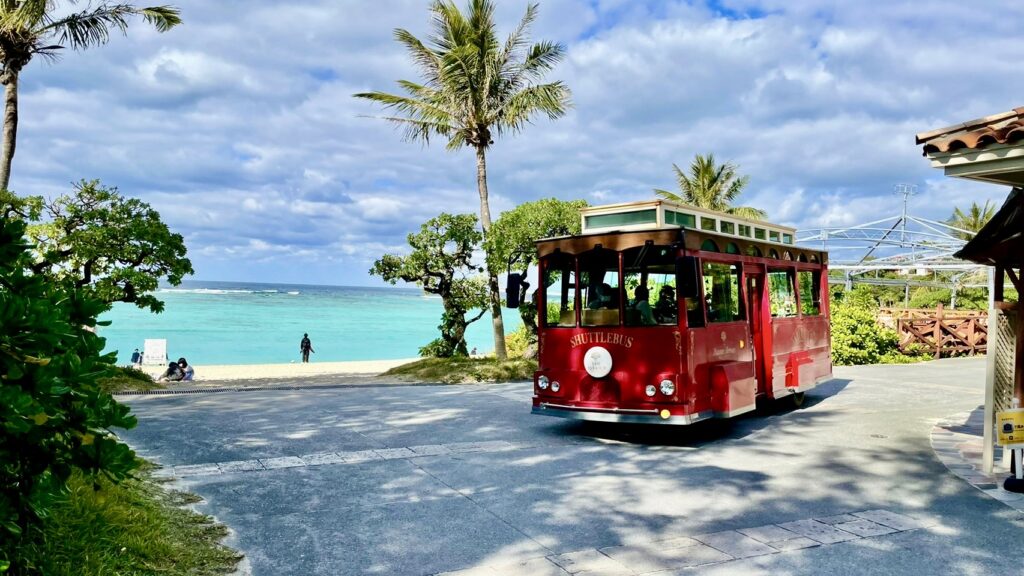 There is a free shuttle bus exclusively for the park and it is very fashionable.
It is a little far from Busena Beach to the Underwater Observatory, so we recommend using the free shuttle bus dedicated to the park.
The facilities such as showers, restrooms, and shops are available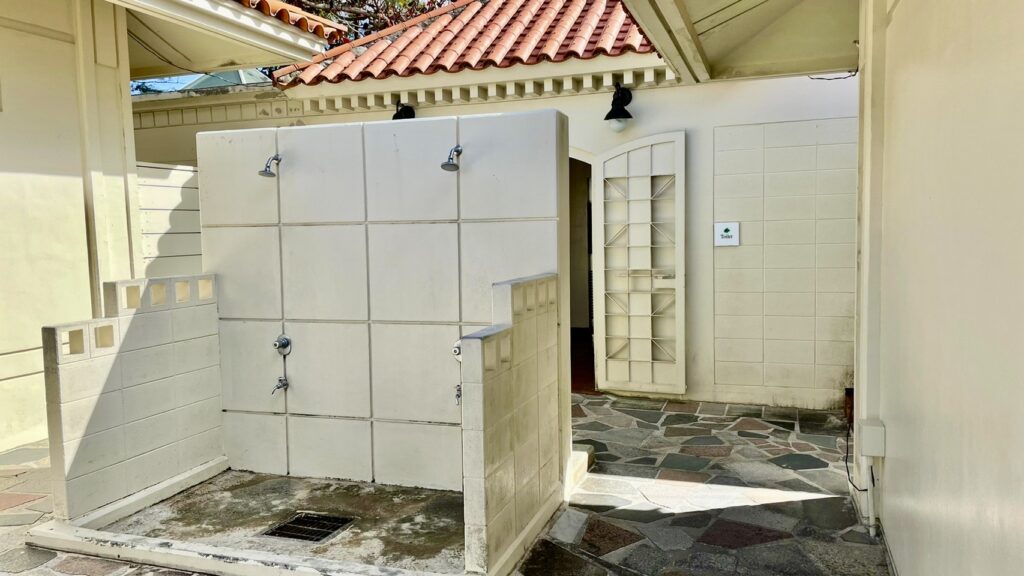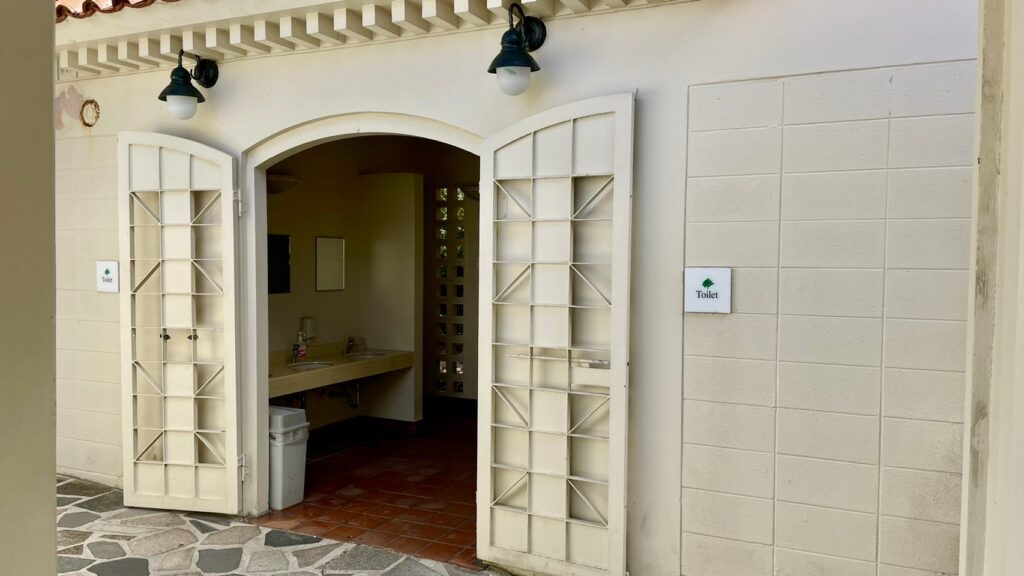 There are facilities such as showers and restrooms.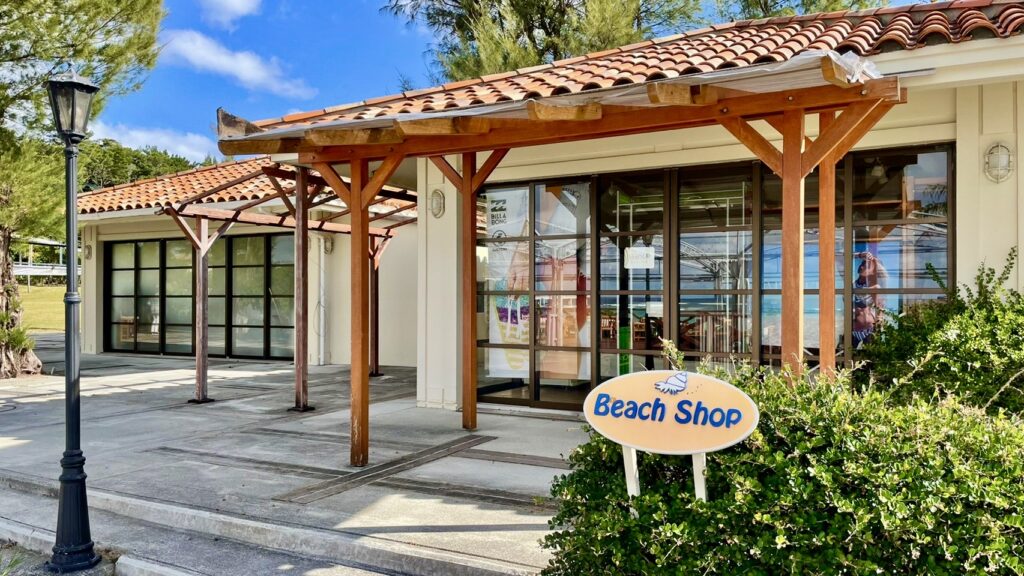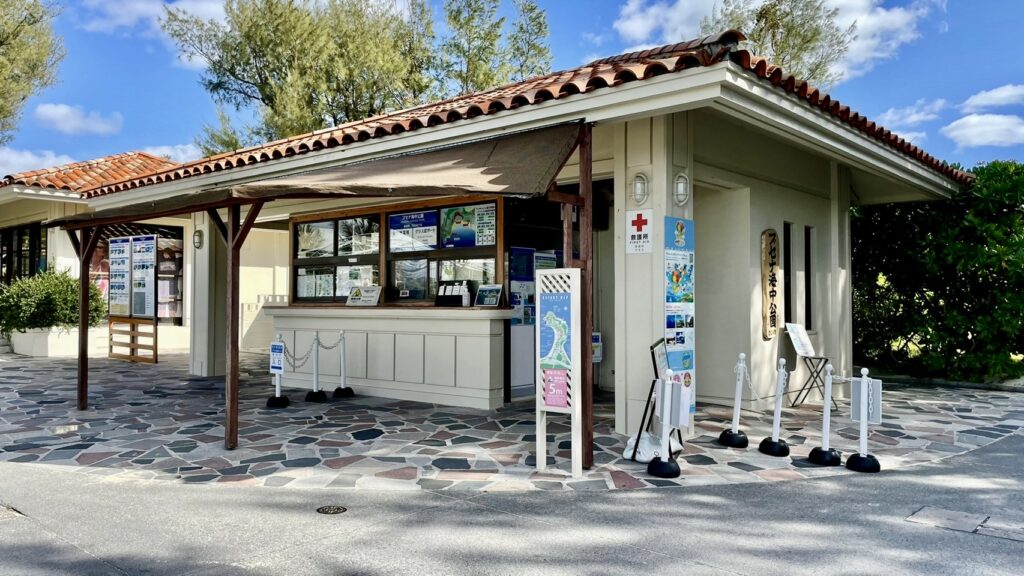 There are also a shop and activity reception.
There are plenty of marine activities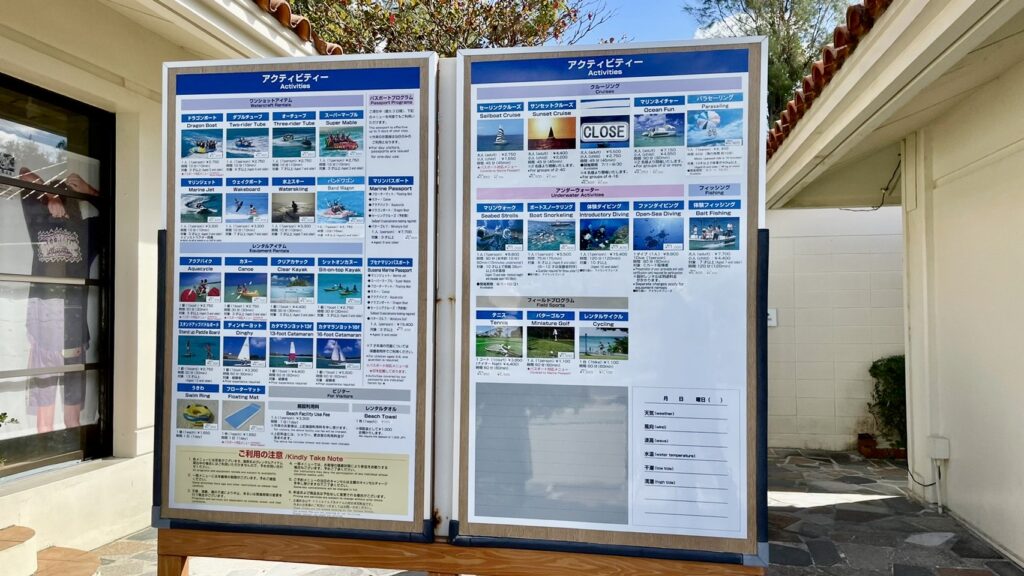 There are many types of activities such as marine activities and cruising.
For details, you can check the activities from the URL below.
URL: https://www.terrace.co.jp/en/busena/activities/
The promenade is beautiful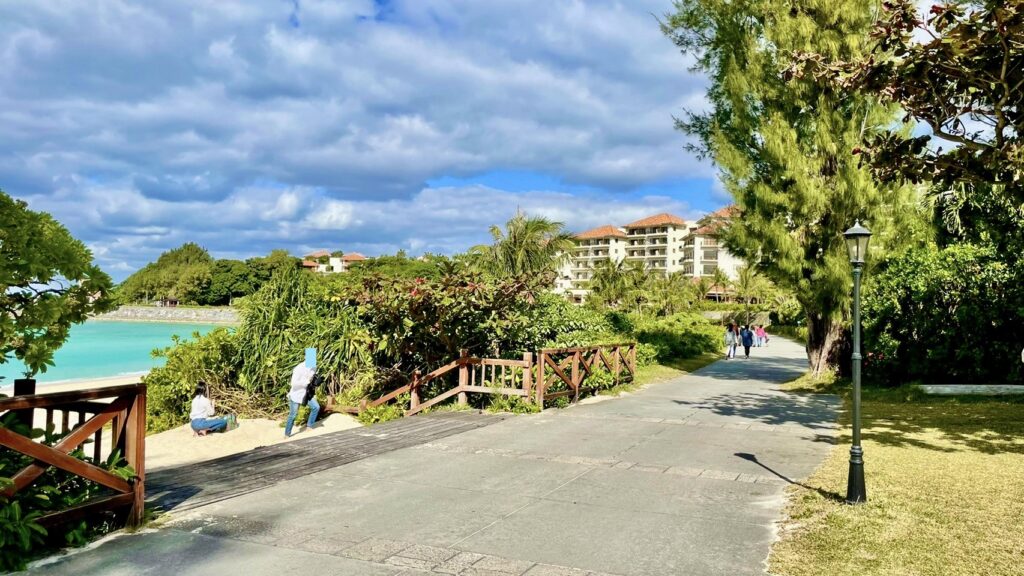 The promenade is very beautiful and good combination with the Western-style building of the Busena Hotel.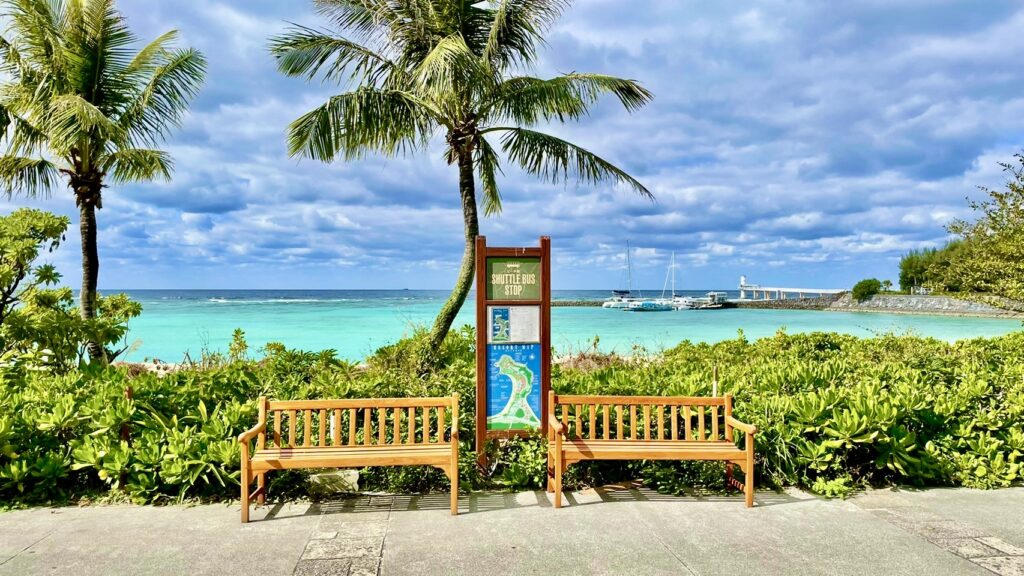 Please be careful that the shuttle bus in the park passes through the promenade.
The view of the beach from the promenade is also very beautiful.
Access Information & Car Paking
| | |
| --- | --- |
| Access | About 100 minutes by car from Naha Airport |
| Address | 1808 Kise, Nago City, Okinawa |
| Parking | Yes (Free) |
| Restroom | Yes |
Parking lot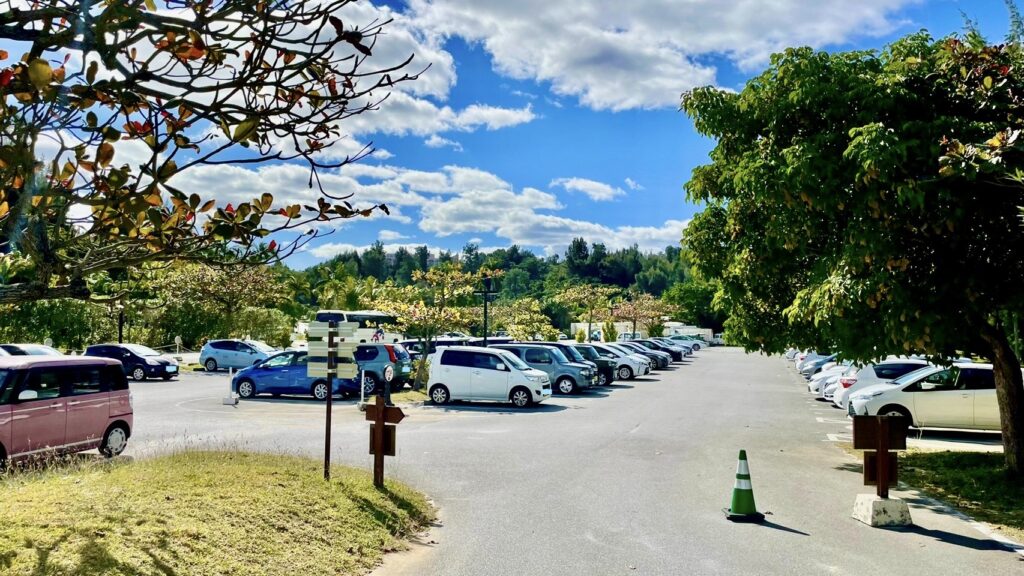 There are several large parking lots where you can park.
The guests who are not staying at the hotel can also park for free.
Information around Busena Beach
The Busena Terrace
The Busena Terrace is a luxury hotel.
You can see ocean views from the rooms.
There are also facilities for weddings and receptions, and there are plans to take wedding and family photos by the pool or at Busena Beach.
This hotel is recommended for those who want to spend a relaxing time in Okinawa.
View on Expedia
Summary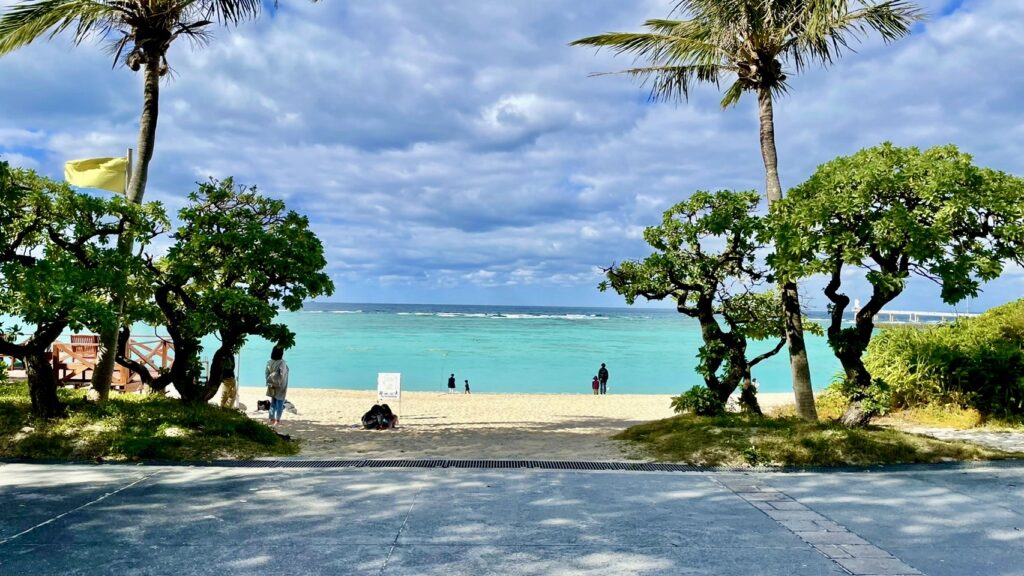 This time, We introduced Busena Beach.
Busena Beach is a very beautiful beach and there are good facilities so adults and children can enjoy well.
If you stay at The Busena Terrace, you will get special benefits that discount marine activities.
So why don't you stay at this hotel?
Thank you for reading until the end.