Peace Beach is located on Kouri Island in Nakijin Village, north part of the main island of Okinawa.
Kouri Island is remote island, but it is connected by the Kouri bridge, so you can go there by car.
Peace Beach is a natural beach with crystal clear waters.
This is a beach with few tourists, so you can spend a relaxing time on the sand.
There are no swimming facilities, so please be careful when entering the ocean.
Evaluation of Peace Beach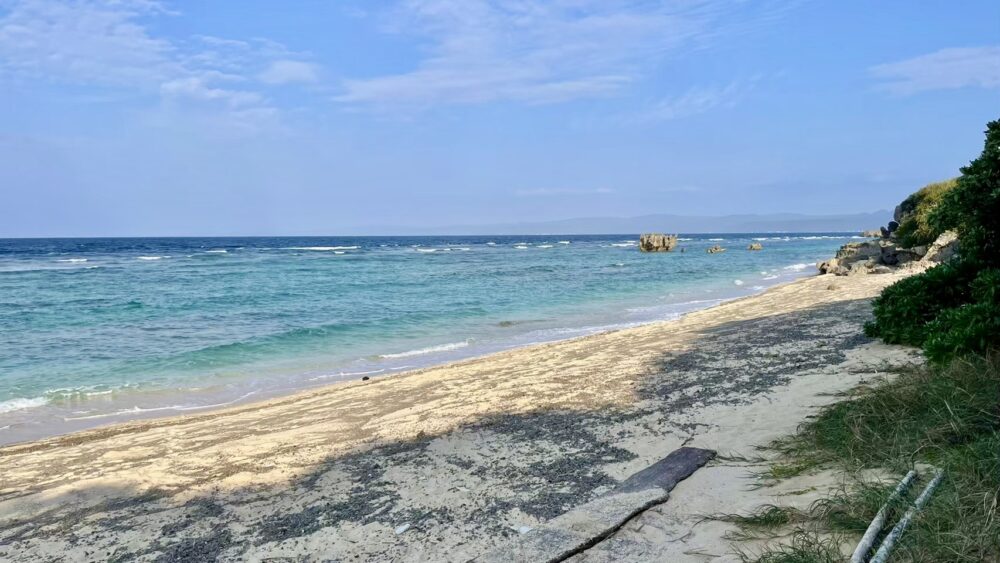 Notes: This evaluation is compared with other beaches in Okinawa by Okinawa Bookmark administrator
Information of Peace Beach
| | |
| --- | --- |
| Swimming period | Nothing |
| Business hours | Nothing |
| Swimming fee | Free |
| Protective net | No |
| Lifeguard | No |
| Shower room | Yes |
| Locker | No |
| Rental | No |
| Activities | No |
| Shops | No |
| Restroom | Yes |
| Official site | None |
There are no protective nets and no lifeguards at Peace Beach, so please be careful when swimming and snorkeling in the ocean.
Recommended Points
Crystal clear sea
This beach is crystal clear and very beautiful.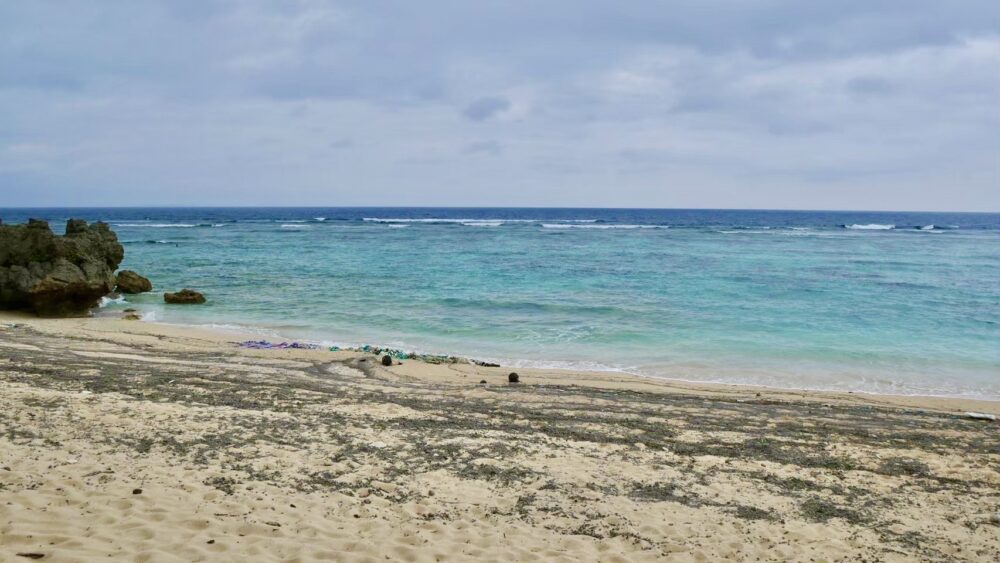 When I visited Peace Beach, the pumice stone situation was so bad that countless pumice stones were coming up over the white sand beach.
I will update the article as soon as I confirm the current situation.
Long sandy beach
The sandy beach is long and beautiful.
Some people enjoy swimming in the sea.
Access Information
Access
About 100 minutes by car from Naha Airport
Addres
Kouri, Nakijin, Kunigami District, Okinawa
Parking
Yes
(Paid and free parking)
Restroom
Yes
There are several paid and free parking lots.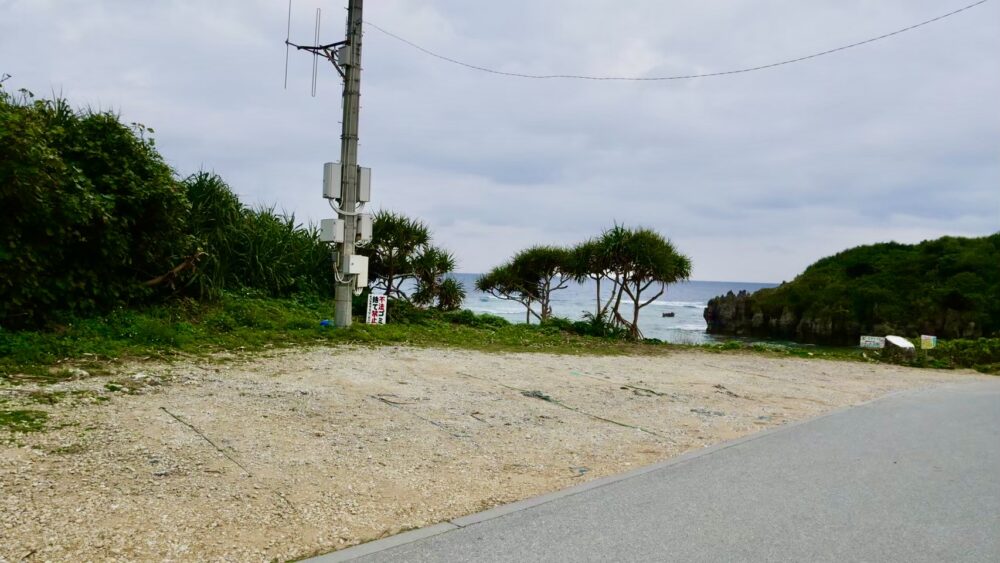 Free parking is available when there are no cars.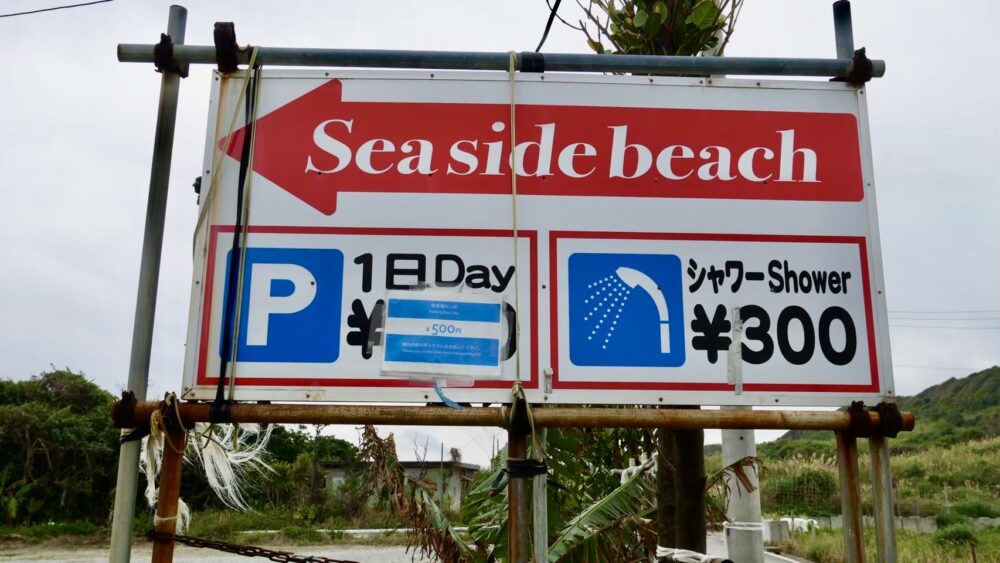 Parking is also available in the paid parking lot during the peak tourist season.
Area Information around Peace Beach
Tine Beach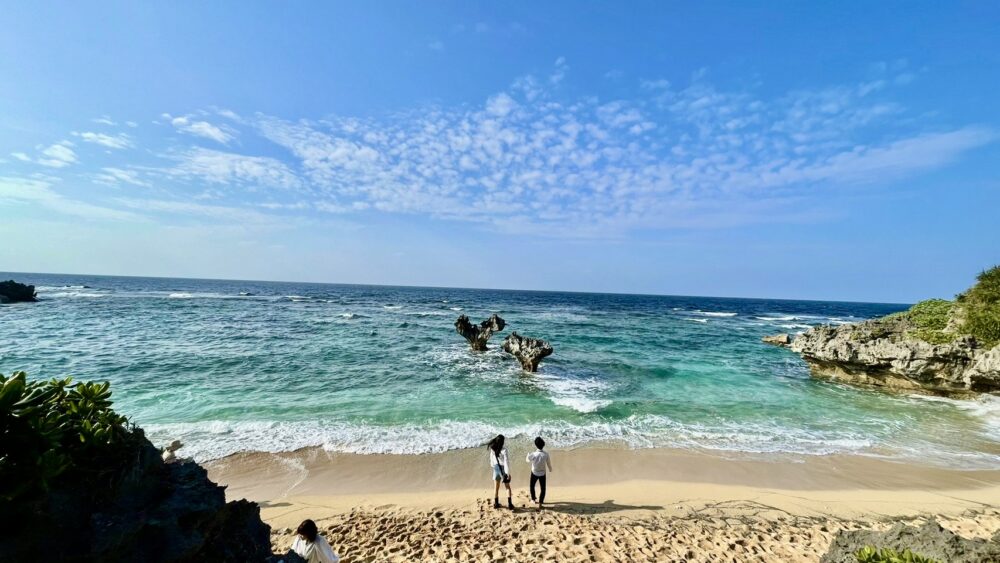 Tine beach is also located in Kouri Island.
It is a famous tourist destination, such as a heart-shaped rock called Heart Rock.
Especially couples and parent and child visit there.
One Suite THE TERRACE
One Suite THE TERRACE is a luxury resort hotel where you can enjoy ocean views from all rooms.
The room is spacious and clean and stylish.
There is a little distance to Tine beach, but it is about 5 minutes by car, Why not stay at One Suite THE TERRACE?
View on Expedia
Summary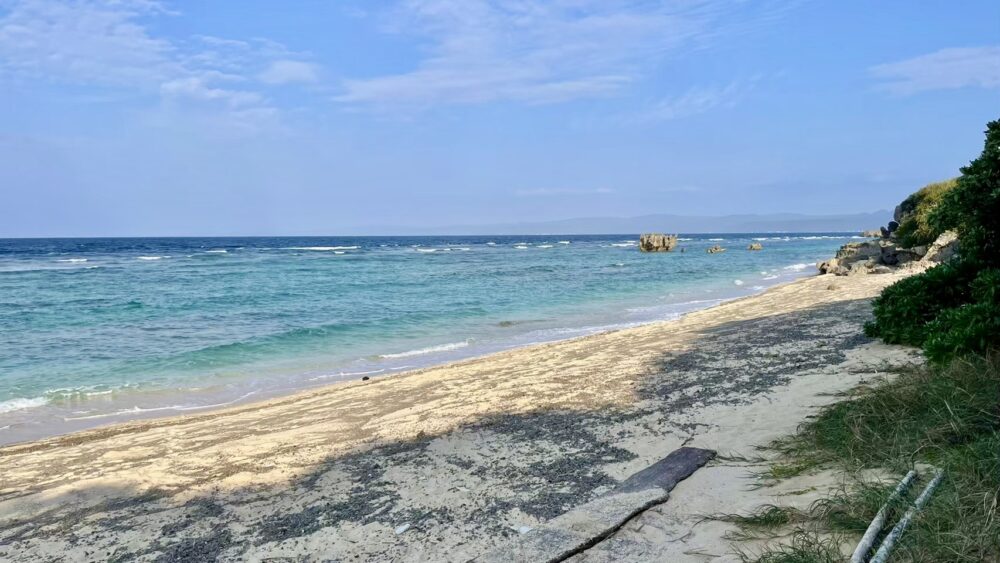 This time, we introduce Peace Beach.
This beach is a natural beach where visitors can enjoy the great outdoors.
There is relatively few tourists at this beach, so you can spent a relax time there.
Thank you for reading until the end.
Advertisement