Nagahama Beach is located in Nakijin Village in the northern part of the main island of Okinawa.
It is a hidden gem with features like "crystal-clear waters" and a "beautiful sandy shore," making it less crowded with tourists.
The transparency and colors of the sea stand out as exceptionally beautiful, even when compared to other beaches in Okinawa.
Since it's not a heavily frequented tourist spot, it's a recommended place for those who want to relax and unwind on the beach.
Evaluation of Nagahama Beach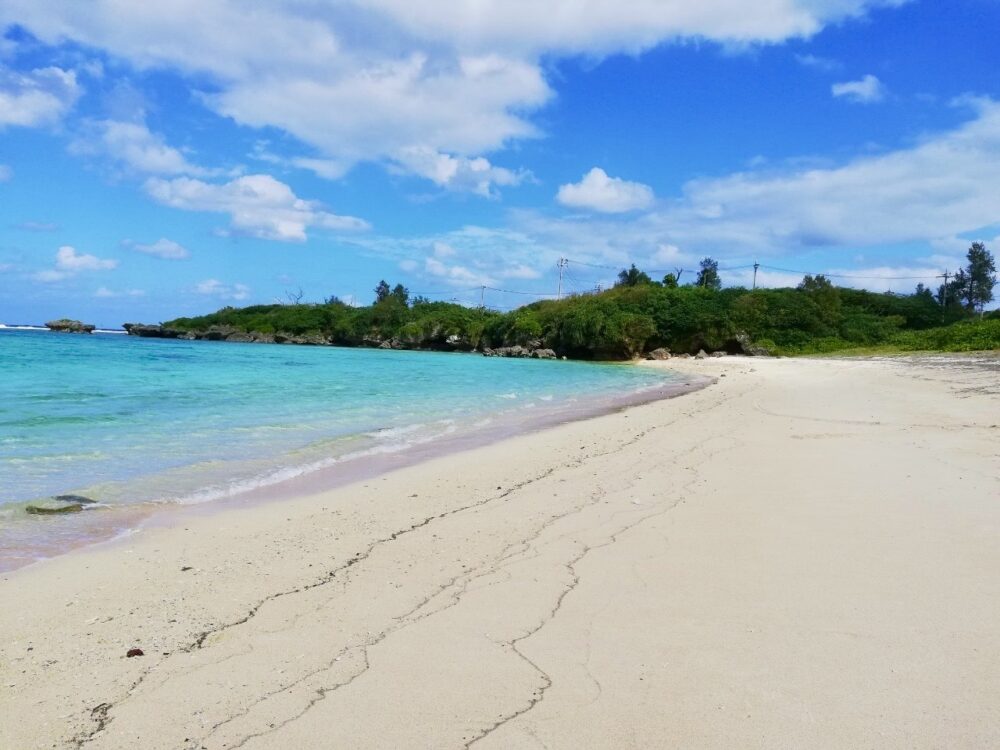 Notes: This evaluation is compared with other beaches in Okinawa by Okinawa Bookmark administrator
Information of Nagahama Beach
| | |
| --- | --- |
| Swimming period | Nothing |
| Business hours | Nothig |
| Swimming fee | Free |
| Protective net | No |
| Lifeguard | No |
| Shower room | No |
| Locker | No |
| Rental | No |
| Activities | No |
| Shops | No |
| Restroom | No |
| Official site | None |
There are no swimming facilities at the beach, leaving the beach pristine and naturally beautiful.
Recommended Points
Overwhelming Water Clarity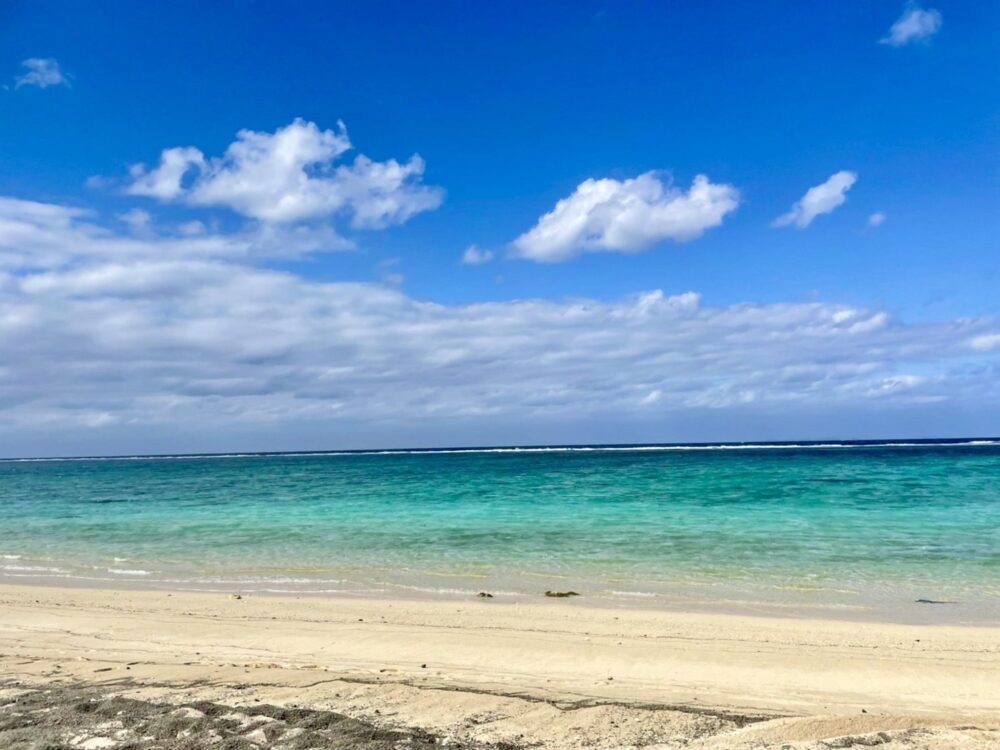 The water clarity at Nagahama Beach is exceptionally high.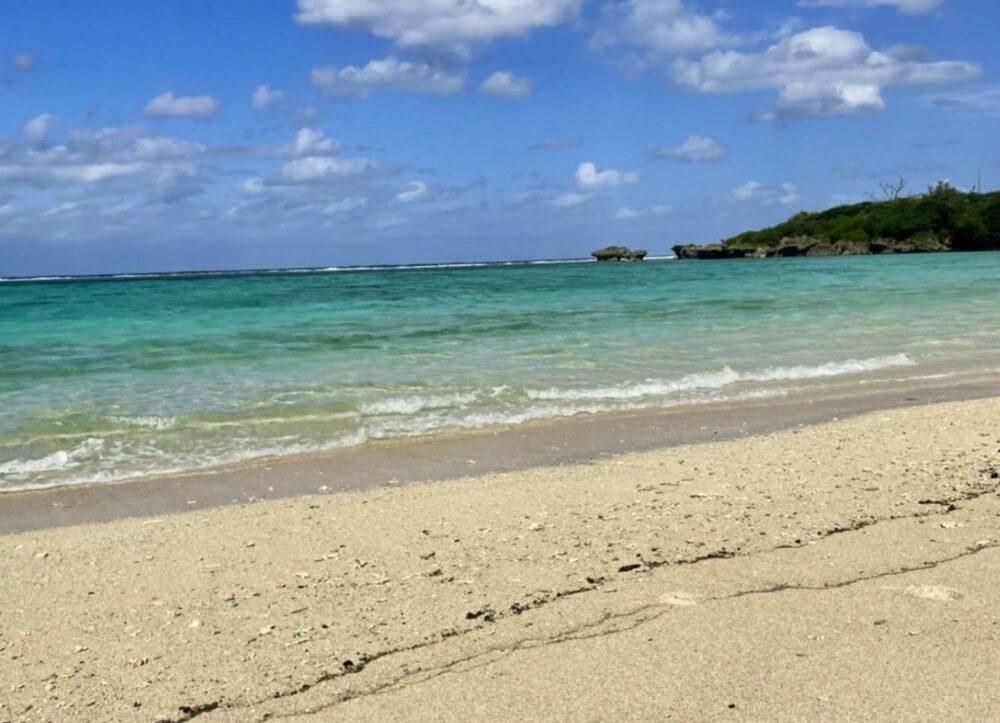 Even when compared to other beaches in Okinawa, it stands out with its remarkable transparency.
It may be hard to discern in images, but in person, it's unbelievably beautiful.
Beautiful Sandy Shore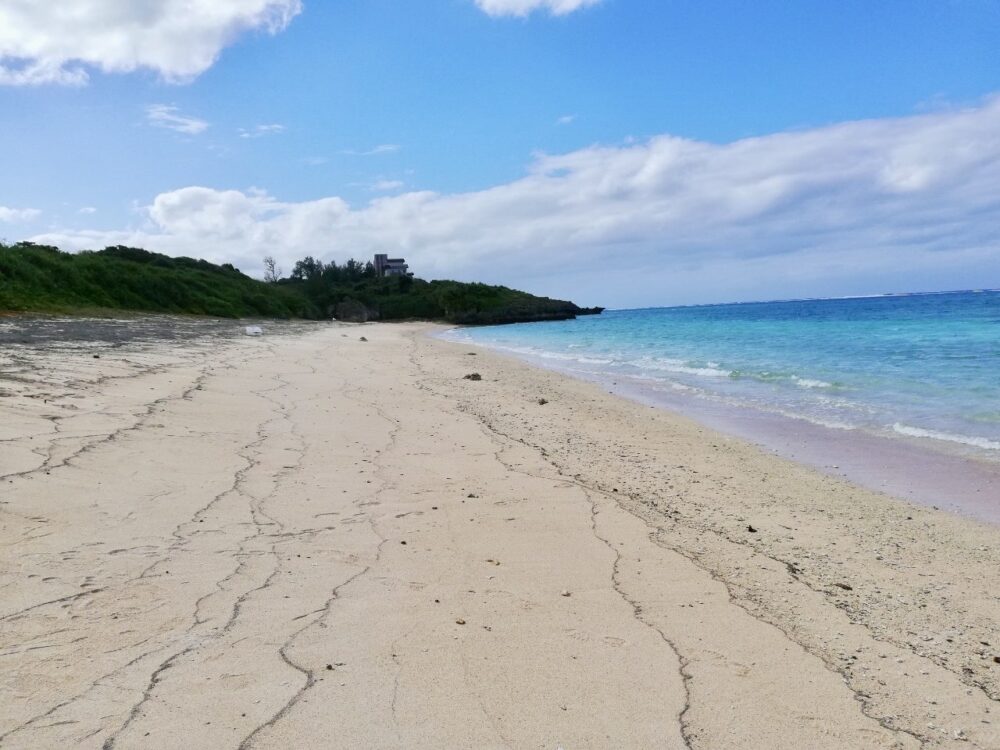 A beautiful sandy shore stretches for about 300 meters.
When I visited the beach, there were still a few pebbles remaining.
Here's what it looks like when the pebbles are gone.
Snorkeling and SUP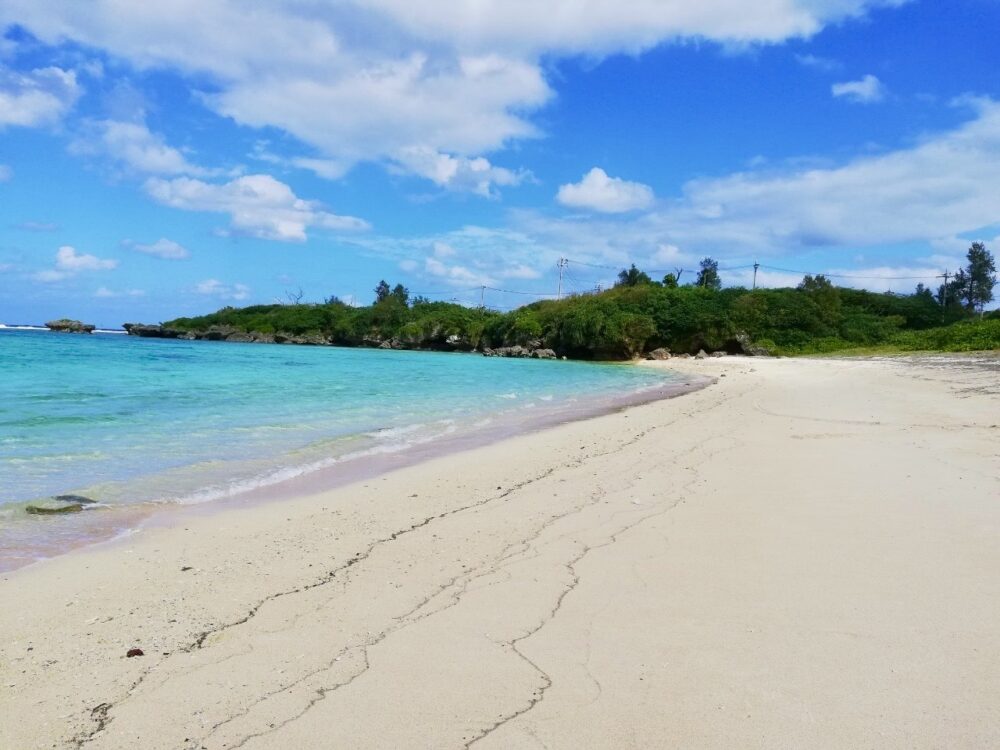 You can also enjoy snorkeling and stand-up paddleboarding (SUP) here.
Please note that you'll need to bring your own snorkeling and SUP equipment, so be mindful of safety while having fun.
Beautiful Sunsets
The sunsets from Nagahama Beach are beautiful.
We recommend watching the sunset while relaxing.
Access Information & Car Paking
Access
About 100 minutes by car from Naha Airport
Addres
Shoshi, Nakijin, Kunigami District, Okinawa
Parking
Yes
(Free parking 5 cars)
Restroom
None
Nagahama Beach does not have a dedicated parking lot.
While there isn't a formal parking lot, there is a space in front of the beach that seems to serve as an open parking area, and I did see some cars parked there.
For more details, please refer to the map below.
Information around Nagahama Beach
Water sports in Nakijin
There are various water sports available in Nakijin Village.
You can make reservations for water sports like diving, snorkeling, SUP, and more.
If you're looking to enjoy diving or snorkeling, why not check out Activity Japan for options and bookings?
View on Activity Japan
Okinawa Churaumi Aquarium
Churaumi Aquarium is a famous aquarium, and is visited by many tourists and locals every year.
You can see many creatures inhabiting Okinawa, including the world's largest aquarium where whale sharks and manta rays swim.
Summary
In this article, we introduced Nagahama Beach.
Nagahama Beach offers a glimpse of a beautiful, untouched natural beach.
Since it's not a heavily frequented tourist spot, it's a recommended place for those who want to relax and unwind on the beach.
When you visit Onna Village, be sure to stop by Nagahama Beach.
I hope this article has been helpful in some way. Thank you for reading until the end.