This time, we introduce some recommended hotels around Cape Maeda in Onna Village.
There is Blue Cave which is famous for diving and snorkeling in Cape Maeda.
So this place is visited by many tourists every year.
The view from the observatory is superb, and the large jagged rocks and the blue sea are mysterious and you can enjoy it just by looking at the scenery.
It is a standard tourist destination and there are many beautiful beaches such as Zane-Beach, nearby.
Evaluation of Cape Maeda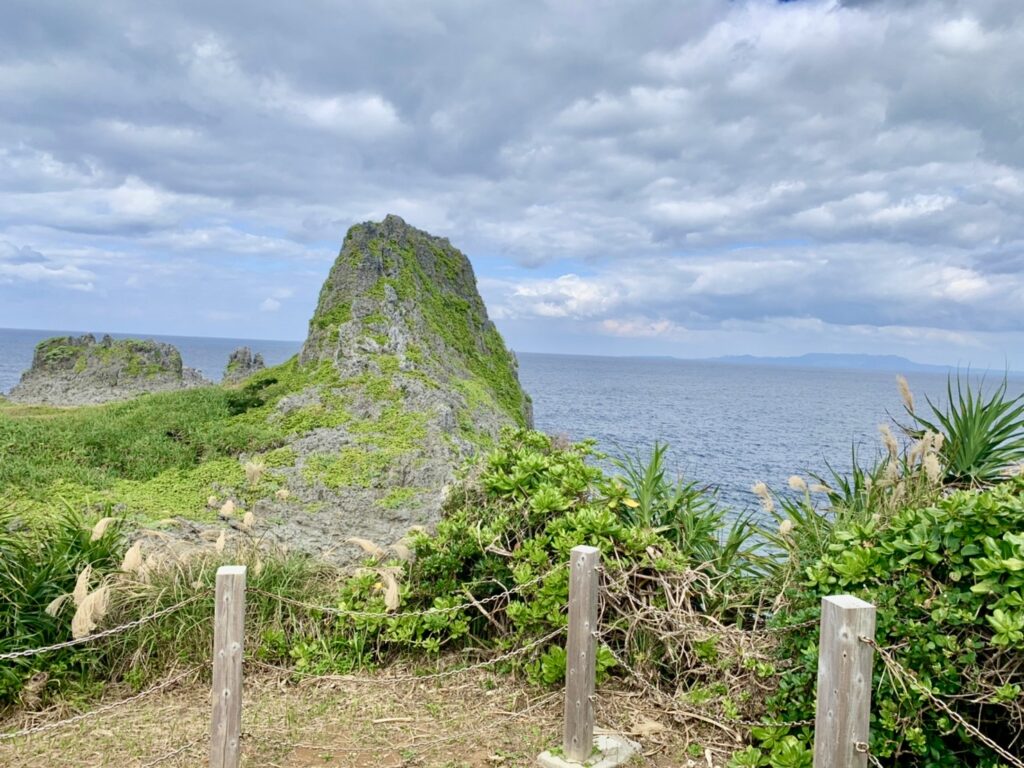 | | |
| --- | --- |
| Popularity: | (5.0 / 5) |
| Transparency of the sea: | (5.0 / 5) |
| Beauty of the sandy beach: | (4.0 / 5) |
| Rest place: | (4.0 / 5) |
| Refreshing feelings: | (4.0 / 5) |
| Feeling natural: | (5.0 / 5) |
Notes: This evaluation is compared with other capes in Okinawa by Okinawa Bookmark administrator
3 Recommended Hotels around Cape Maeda
MAEDA BEACH HOTEL
Maeda Beach Hotel is located near Cape Maeda and you can go to Cape Maeda 5 minutes on foot.
The building is very beautiful and can be used as a venue for events and wedding receptions (party, second party).
It is a highly recommended hotel as you can ask the staff about the marine activities of Onna Village and recommended sightseeing spots in the surrounding area.
BestWestern Okinawa Onna Beach
BestWestern Okinawa Onna Beach is a hotel with ocean views and a very fashionable atmosphere with an outdoor pool.
The inside of the hotel is beautiful, and breakfast is prepared with a variety of buffets that incorporate seasonal Okinawan ingredients.
The distance from the hotel to Cape Maeda is about 1.5km, and it takes about 3 minutes by car.
Ocean Resort Maedamisaki
Ocean Resort Maedamisaki is a condominium with an ocean view.
You can stay short and long time in this condominium.
The rooms are equipped with 2 bedrooms, free WiFi and a balcony.
The kitchen is equipped with a refrigerator, stove, microwave and washing machine, making it a very cozy environment.
Summary
This time, we have introduced 3 recommended hotels around Cape Maeda.
MAEDA BEACH HOTEL
BestWestern Okinawa Onna Beach
Ocean Resort Maedamisaki
All three hotels are very beautiful, but Ocean Resort Maeda Misaki does not have breakfast or dinner, so it is recommended that you pay attention only to that and decide according to your preference.
Thank you for reading until the end.
Advertisement