This time, we introduce recommended hotels in nanjo city near by Azama sun-sun beach.
"Azama Sun Sun Beach" is a beach located in Nanjo City, in the southern part of the main island of Okinawa, and many tourists visit every year.
This beach is an artificial beach.
However, the transparency of the sea is high, and the long white sandy beach is very beautiful.
Recommended Hotels Around the Azama sun-sun Beach
Hyakuna Garan(百名伽藍)
Hyakuna Garan is a luxury resort hotel with "cooking using seasonal ingredients from Okinawa" and "ocean view from the hotel".
Hyakuna Garan is located along the coast and overlooks the sea of Okinawa as if looking down from a cliff.
The room rate is a little higher than the market price, but you can experience satisfactory service and hospitality.
Yuinchi Hotel Nanjo(ユインチホテル南城)
Yuinchi Hotel Nanjo is reasonable price and has a natural hot spring that is rare in Okinawa.
When the weather is nice, you can see the sea from the hill and enjoy the beautiful scenery.
It is a place where you can enjoy the scenery outside while relaxing in the hot springs.
Glory island okinawa Yabusachi Resort
This hotel is very fashionable and good location.
There are two types of rooms, "OCEAN Window Room" and "SKY Rooftop Room", all of which are equipped with hot water baths and swing chairs.
In the lounge space, there is an outdoor pool and a restaurant, and live stages such as Okinawan singers and Ryukyu dance are held sometimes.
Summary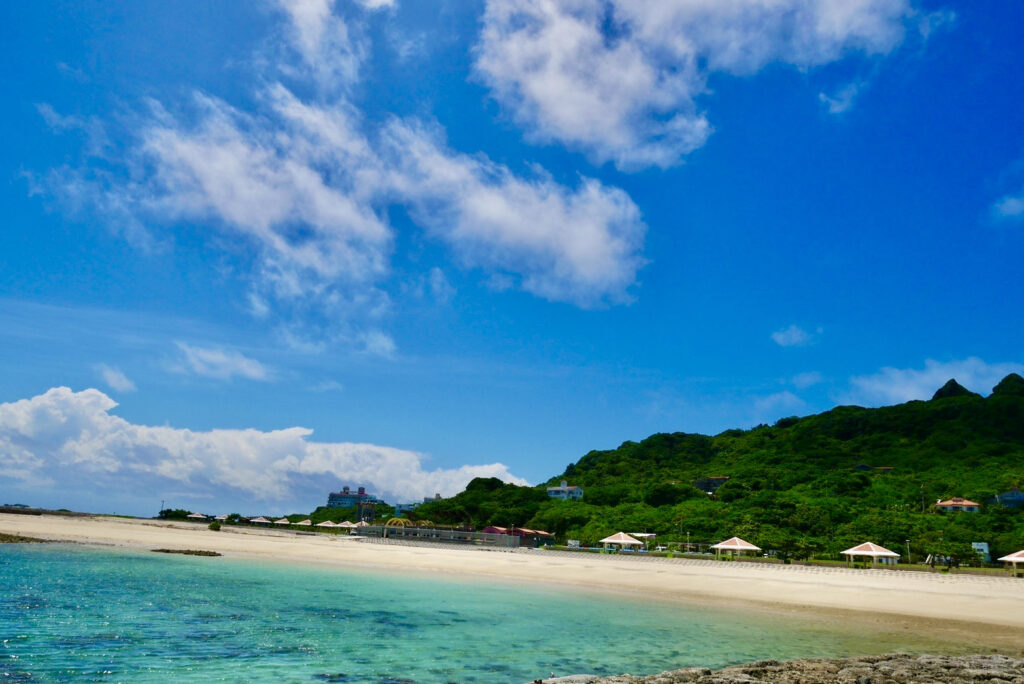 This time, we have introduced 3 recommended hotels in Azama Sun Sun Beach.
- Hyakuna Garan(百名伽藍)
- Yuinchi Hotel Nanjo(ユインチホテル南城)
- Glory island okinawa Yabusachi Resort
All hotels are beautiful and attractive, so we recommend that you choose the one you like.
Thank you for reading until the end.