Okuma Beach is located in the northern part of Okinawa Main Island, in Kunigami Village.
This beach is known for its crystal-clear waters and beautiful sandy shore, offering a taste of the Okinawan resort experience.
There is a nearby U.S. military base, which adds to the exotic atmosphere of the area.
It's a recommended beach for those who want to savor the beauty of Okinawa's nature.
Evaluation of Okuma Beach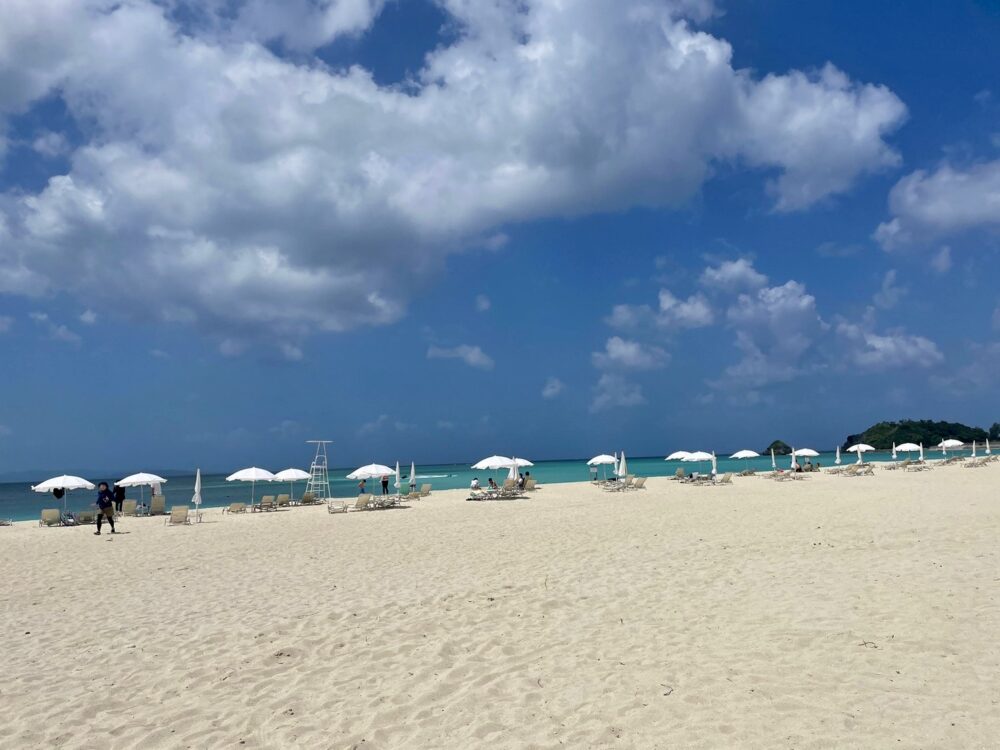 Notes: This evaluation is compared with other beaches in Okinawa by Okinawa Bookmark administrator
Information of Okuma Beach
Swimming period
Nothing
Business hours
March to October: 9:00 AM to 6:00 PM
November to February: 9:00 AM to 5:00 PM
Admission Fees:
Adults: 1,500 yen
Children: 1,000 yen
*Guests staying at Okuma Private Beach & Resort have free admission.
Protective net
Yes
Lifeguard
Yes
Shower room
Yes
Locker
Yes
Rental
Yes
Water sports
Yes
Shops
Yes
Restroom
Yes
Official site
https://okumaresort.com/
Okuma Beach is operated by "Okuma Private & Resort."
It is well-maintained and equipped with safety measures like protective nets and lifeguards, making it a fun beach for visitors of all ages, from adults to children.
Recommended Points
High Transparency in the Sea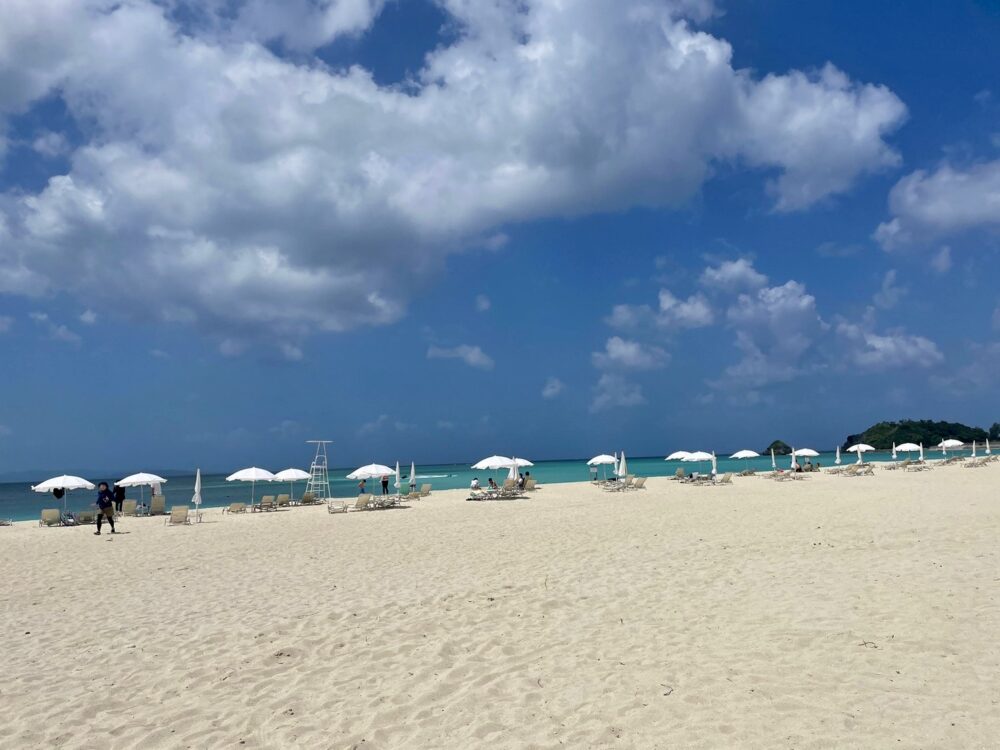 The sea at Okuma Beach boasts exceptionally high transparency, making it a beautiful destination.
You'll find white beach umbrellas, and many visitors enjoy leisurely relaxation on the beach.
Clean and Pristine White Sandy Beach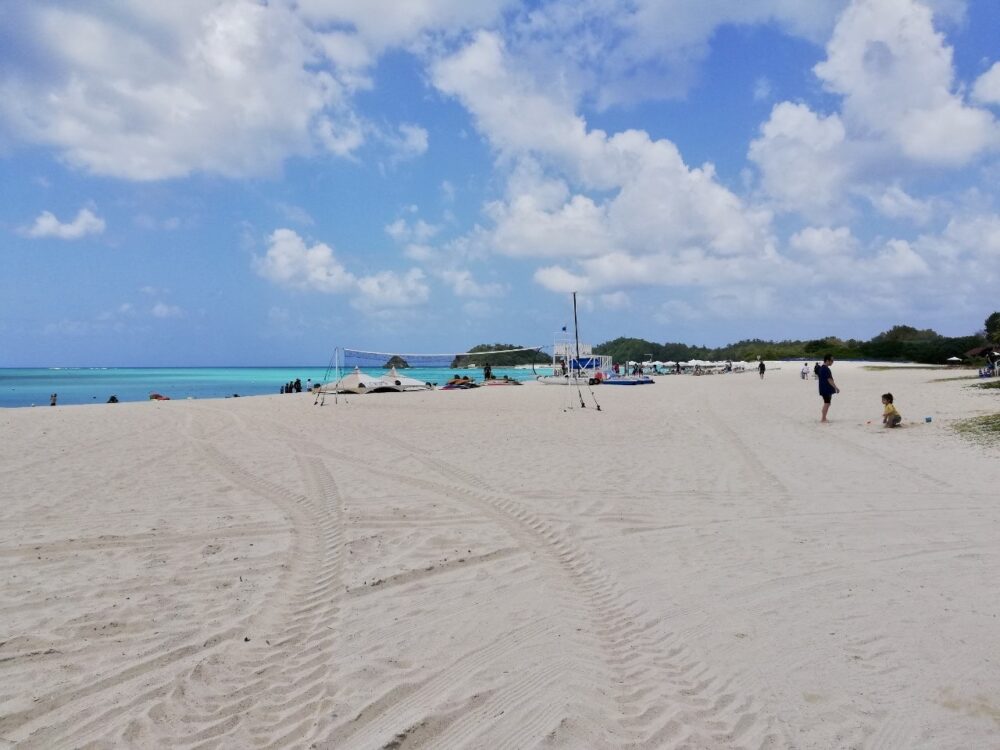 The sandy beach is well-maintained and features pure white sand.
You can even engage in activities like beach volleyball on this beautiful shore.
Well-Equipped Facilities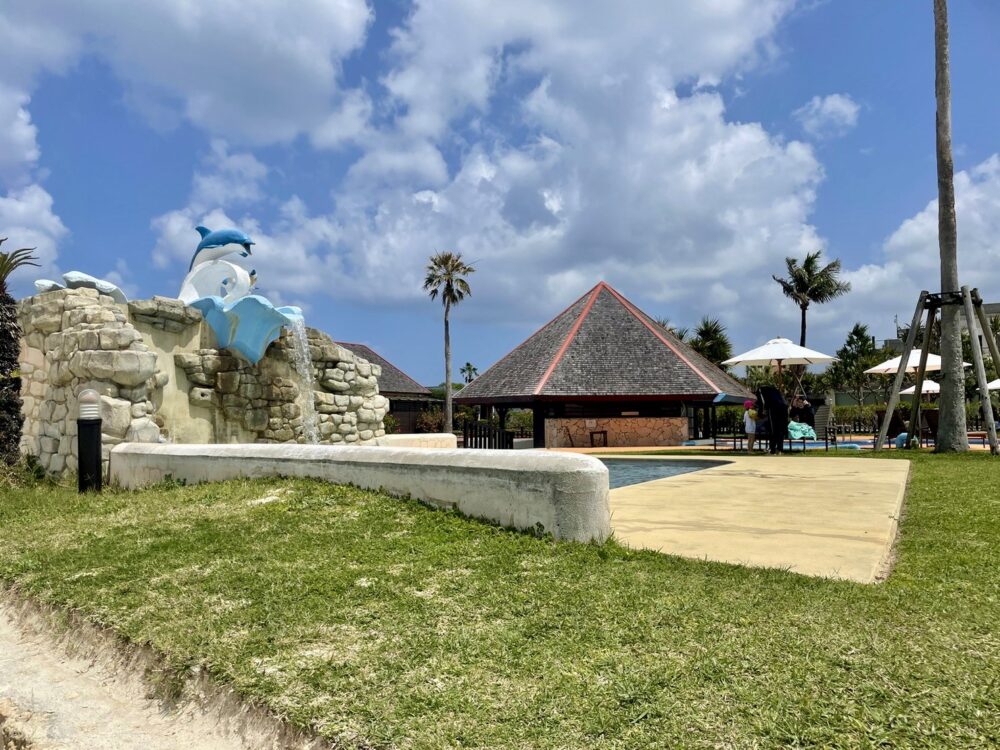 Okuma Private & Resort offers a range of facilities, including pools, restaurants, and cafes, ensuring a comfortable and enjoyable experience.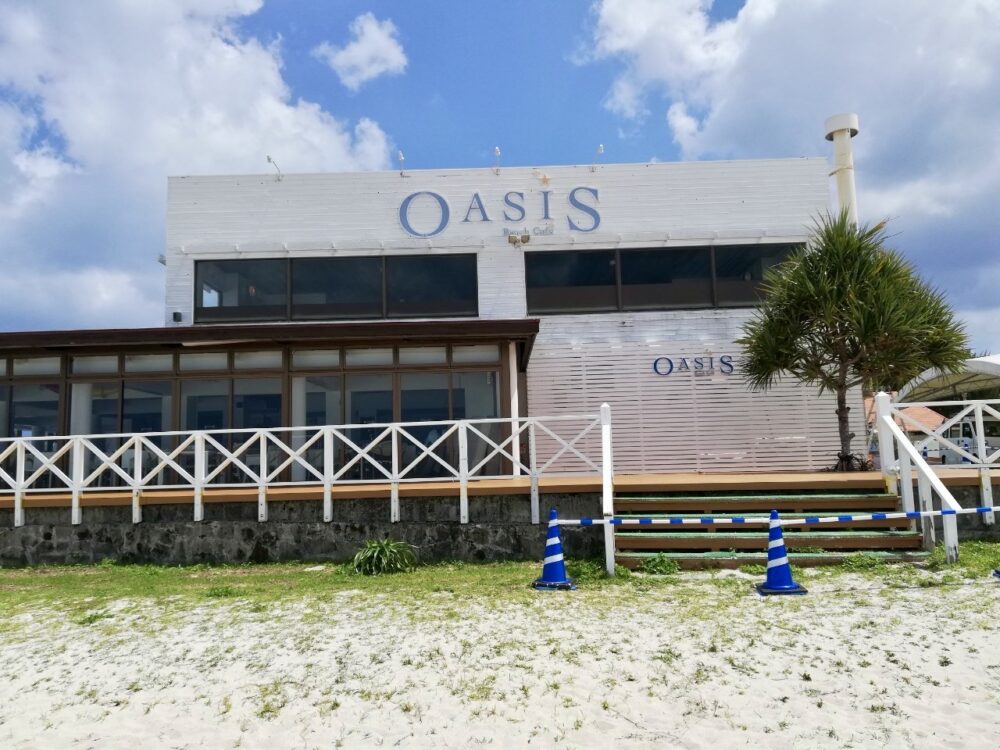 Of course, showers and toilets are also available.
Plenty of Water Sports
You can indulge in a variety of water sports activities at Okuma Beach.
For detailed information on water sports, please check the "Okuma Private & Resort official website".
Perfect for Weddings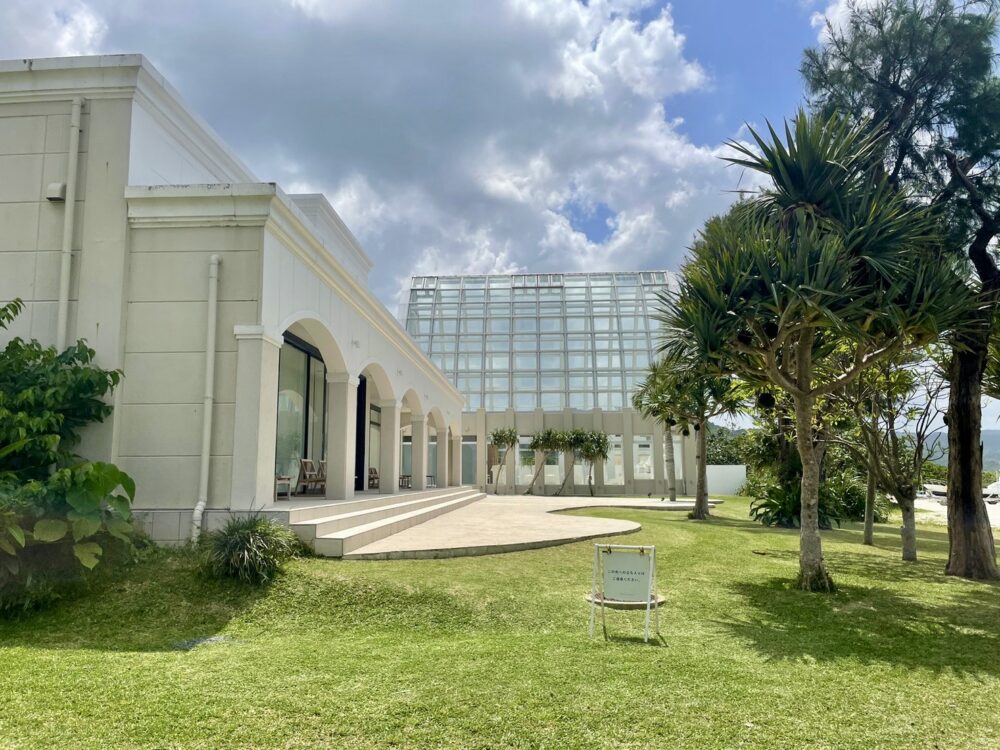 Okuma Beach is home to Ailou's Wedding, which includes a fully-equipped church for weddings.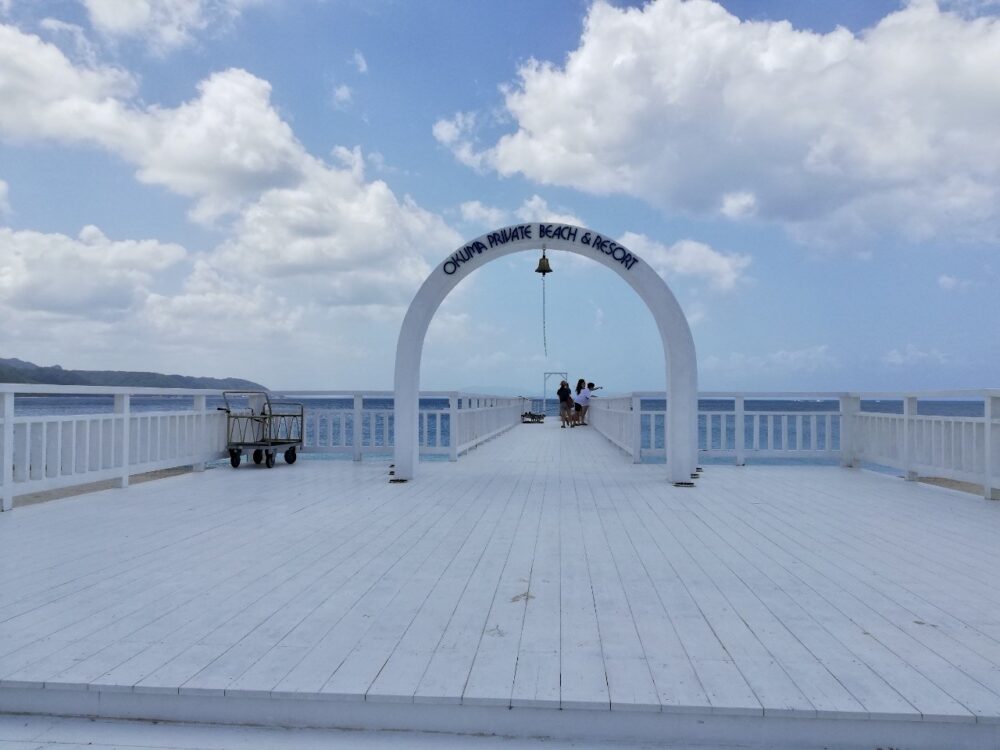 It's an excellent location for capturing wedding photos.
Access Information & Car Paking
| | |
| --- | --- |
| Access | About 120 minutes by car from Naha Airport |
| Addres | 913 Kunigami Village, Kunigami District, Okinawa Prefecture |
| Water Sports | Yes |
| Parking | Yes |
| Restroom | Yes |
Parking is available at Okuma Private & Resort.
If you are only using the beach, there is an admission fee of ¥1,500 for adults and ¥1,000 for children. (Hotel guests receive free parking.)
For access information and parking details, please refer to the Google Map below.
Information around Okuma Beach
Cape Hedo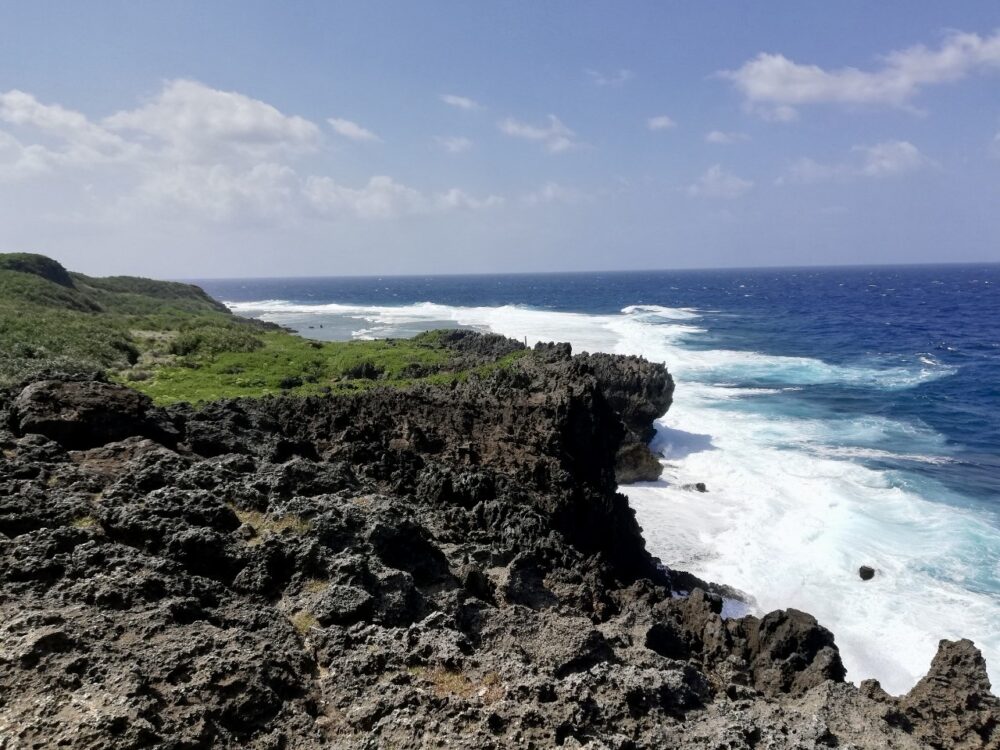 Cape Hedo is a famous location known as the "northernmost cape of Okinawa Island."
This cape features high cliffs and crystal-clear, beautiful waters, and there are times when the waves can be quite rough.
The views are stunning, and on clear days, you can even see Yoron Island and Izena Island.
It's a popular tourist destination visited by many tourists and locals every year, making it a recommended spot for those who want to experience the great nature of Okinawa.
Activities in Kunigami Village
There are plenty of activities to enjoy the nature of Yanbaru in Kunigami Village.
From adults to children, you can all have a great time experiencing the natural beauty of Okinawa, so please give it a try.
View on Activity Japan
Summary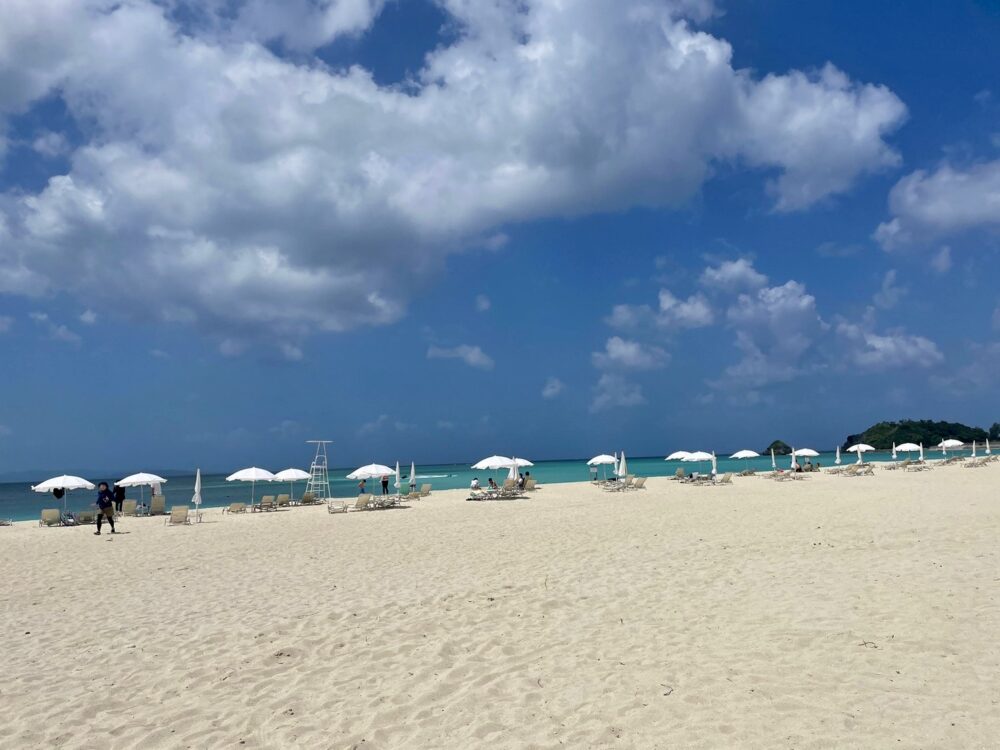 This time, we introduced Okuma Beach.
This beach is known for its crystal-clear waters and beautiful sandy shores, offering a taste of Okinawa's resort atmosphere.
It is equipped with swimming facilities and various marine activities, making it a beautiful beach suitable for both adults and children.
When you visit Kunigami Village, be sure to check out "Okuma Beach."
Thank you for reading until the end.