Hamasaki beach is in Miyagi Island in Uruma City, in the central part of the main island of Okinawa.
Miyagi Island is remote island, but it is connected by a bridge, so you can go there by car.
We call it Hamasaki Beach, but there are no signs on the beach and there is a description of "Hamasaki Beach" on Google map.
So we will call it "Hamasaki Beach".
"Hamasaki Beach" is a natural beach, and the road is not paved.
When we actually visited there, several foreigners are the beach for enjoying.
Evaluation of Hamasaki Beach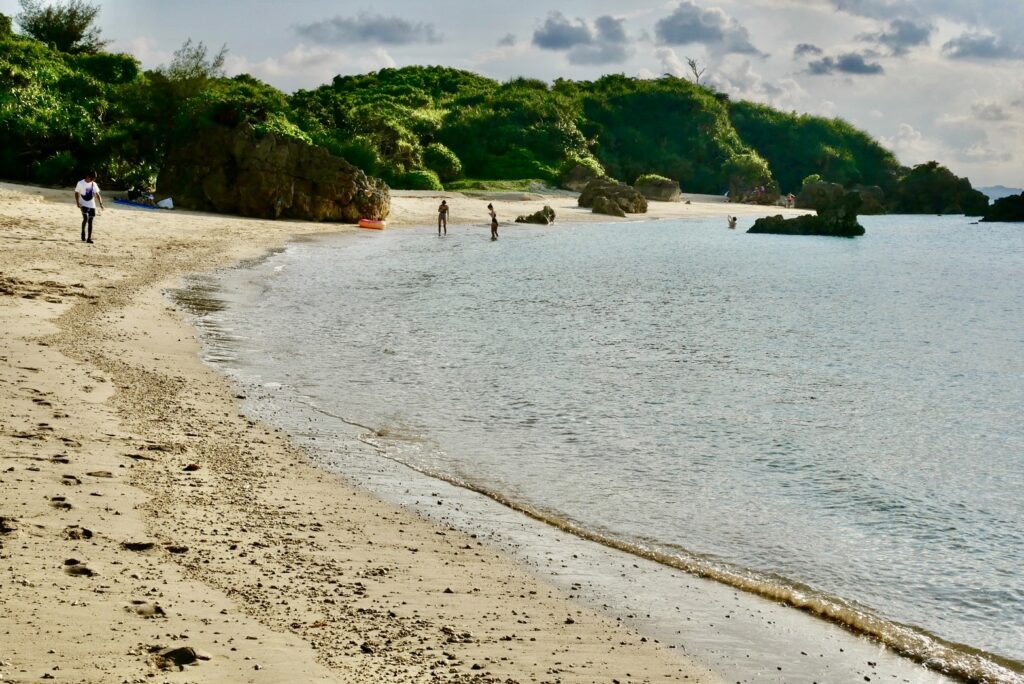 Notes: This evaluation is compared with other beaches in Okinawa by Okinawa Bookmark administrator
Infomation of Hamasaki Beach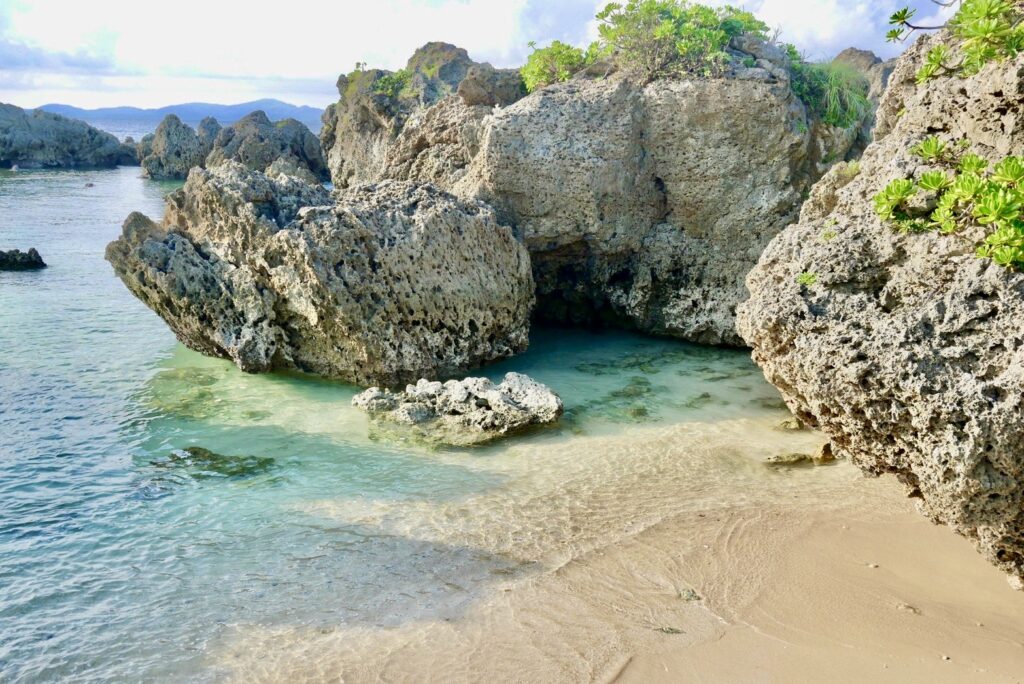 | | |
| --- | --- |
| Swimming period | Nothing |
| Business hours | Nothing |
| Swimming fee | Free |
| Protective net | No |
| Lifeguard | No |
| Shower room | No |
| Locker | No |
| Swimming Equipment Rental | Nothing |
| Activities | Nothing |
| Shop | No |
| Restroom | No |
| Official site | Nothing |
There is no swimming facilities and protective nets at Hamasaki Beach, so if you want to enjoy swimming, please be careful when entering the sea.
There is Tonnaha Beach nearby, so if you want to enjoy swimming, that beach is recommended.
Recommended points
White and beautiful sandy beach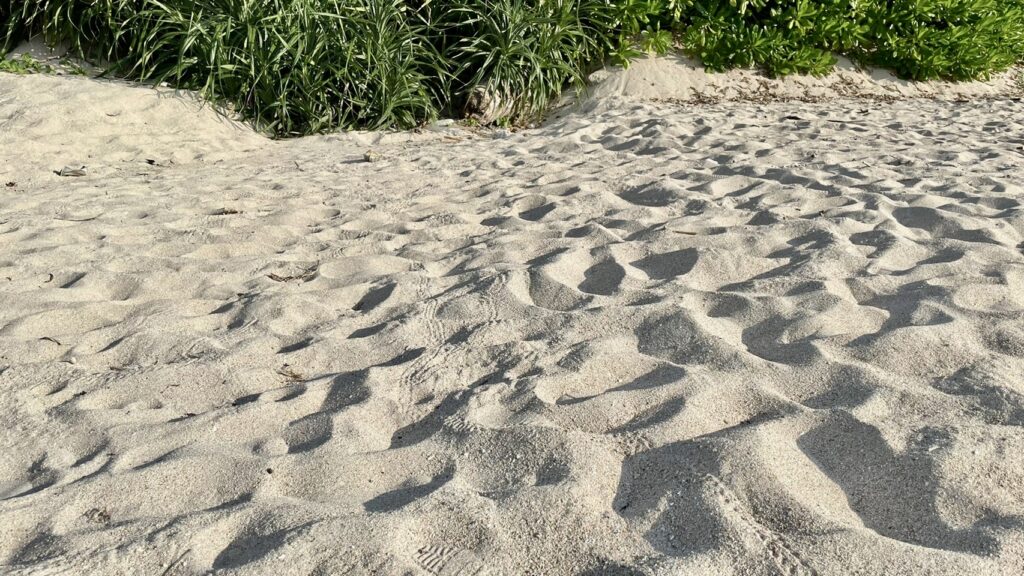 It is pure white and fluffy enough to be transmitted in the image.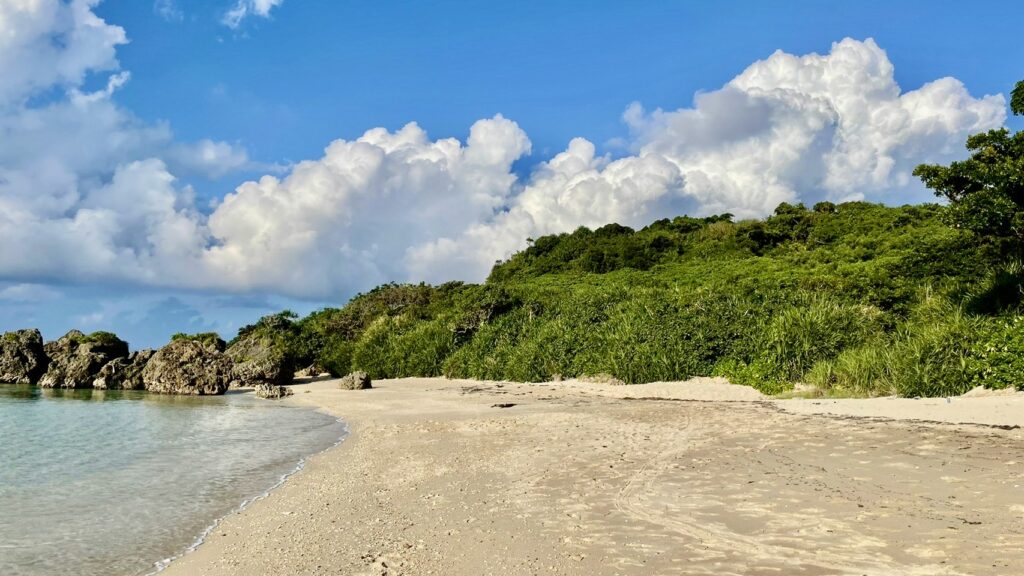 The upper sandy beach has no waves, but the lower ones have waves at high tide.
Highly transparent sea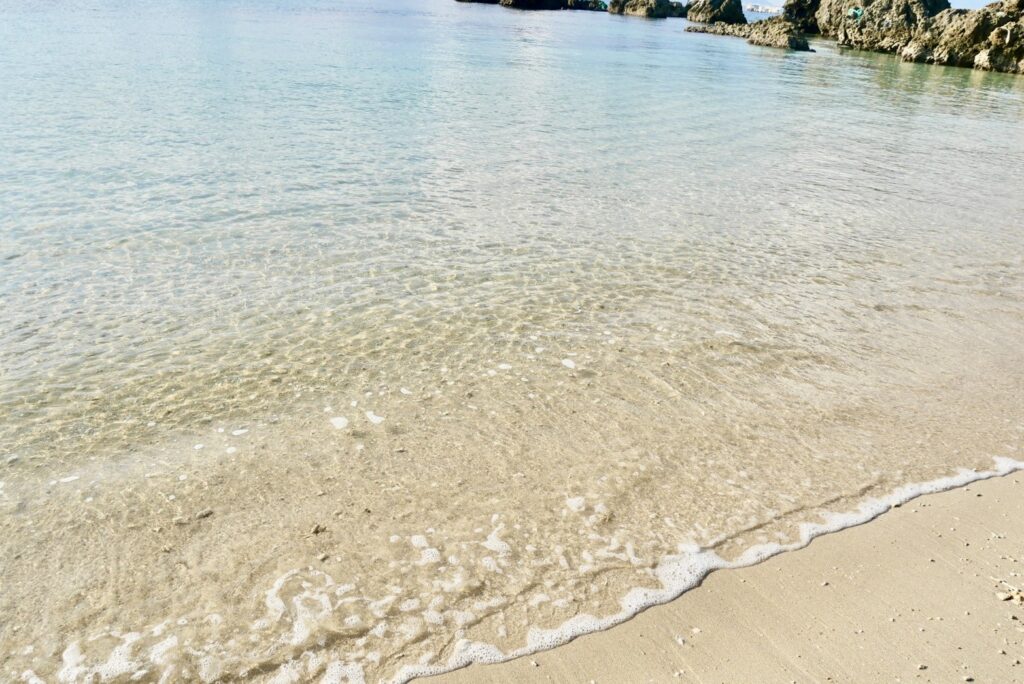 It is highly transparent and very beautiful.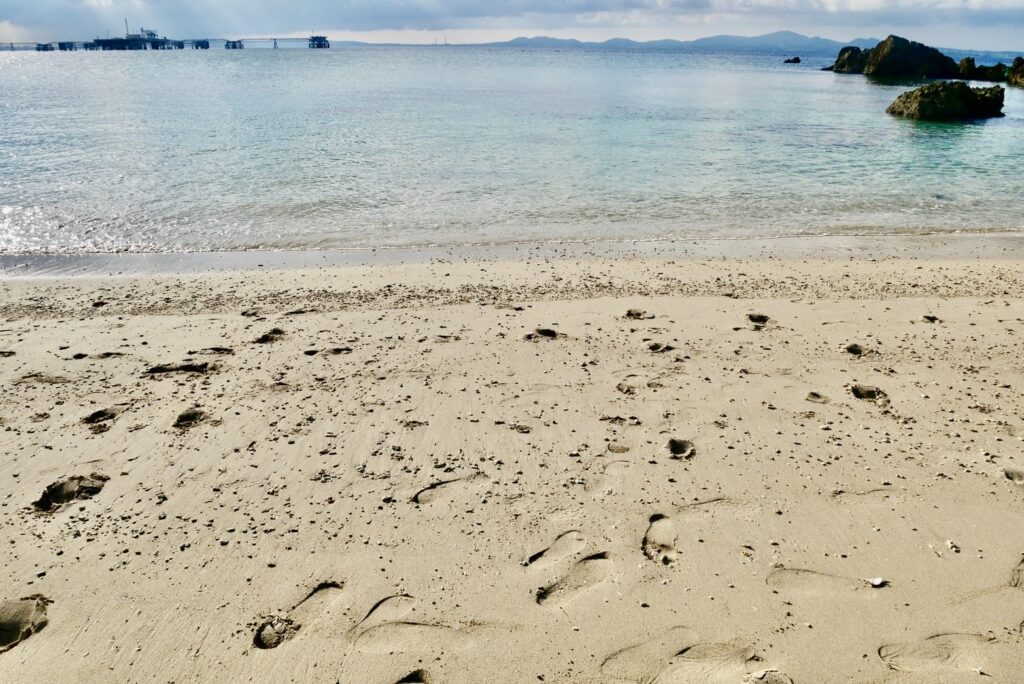 Beautiful natural rocks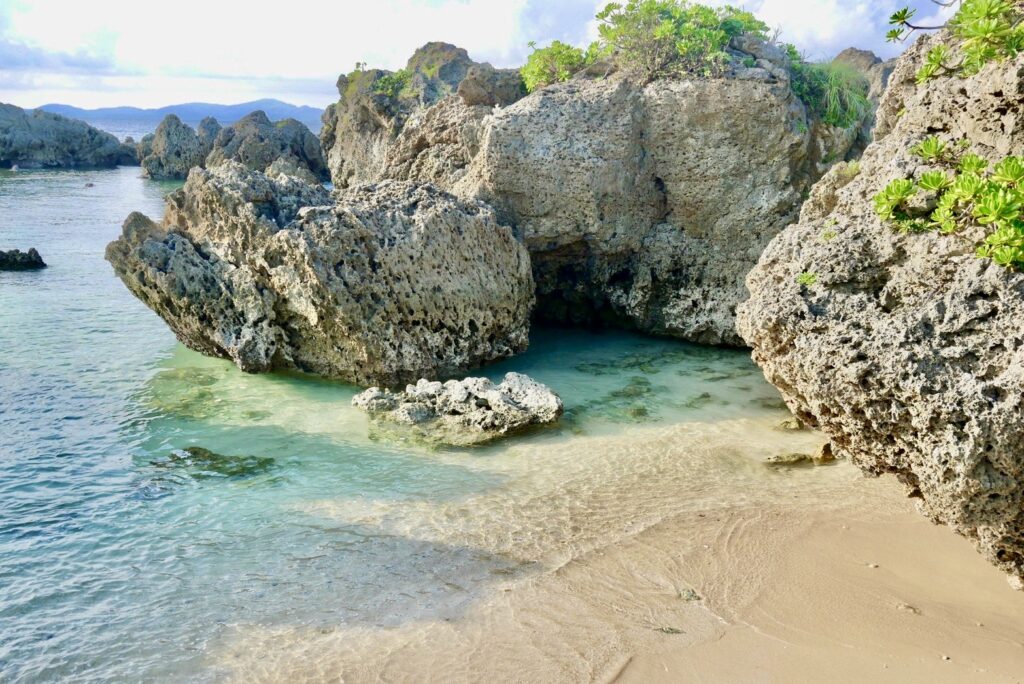 The combination of rocks and beautiful beaches is the best.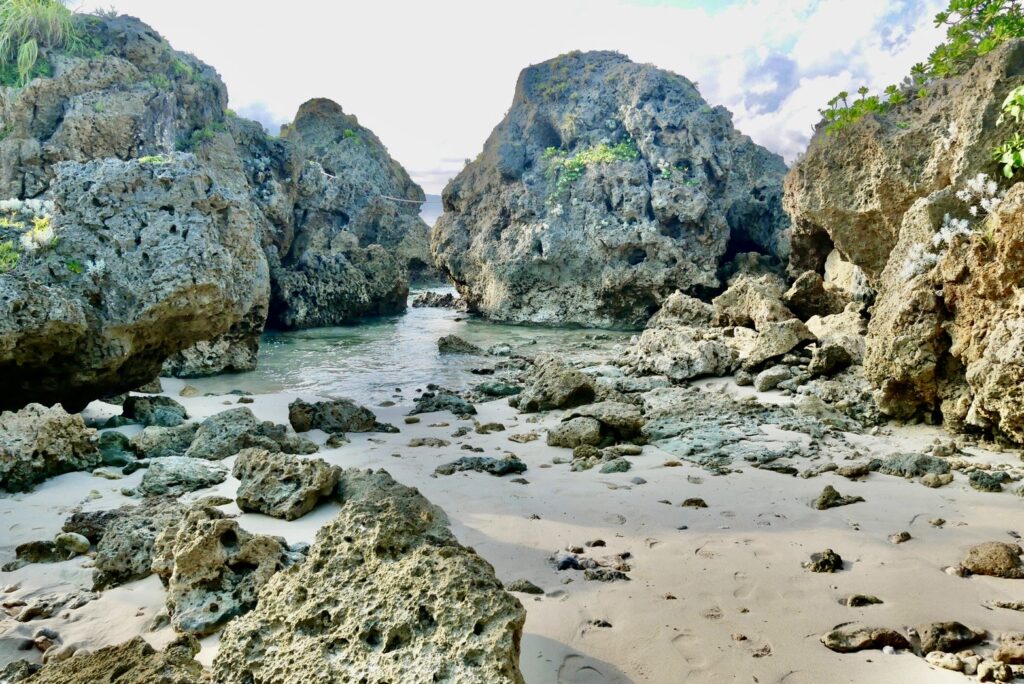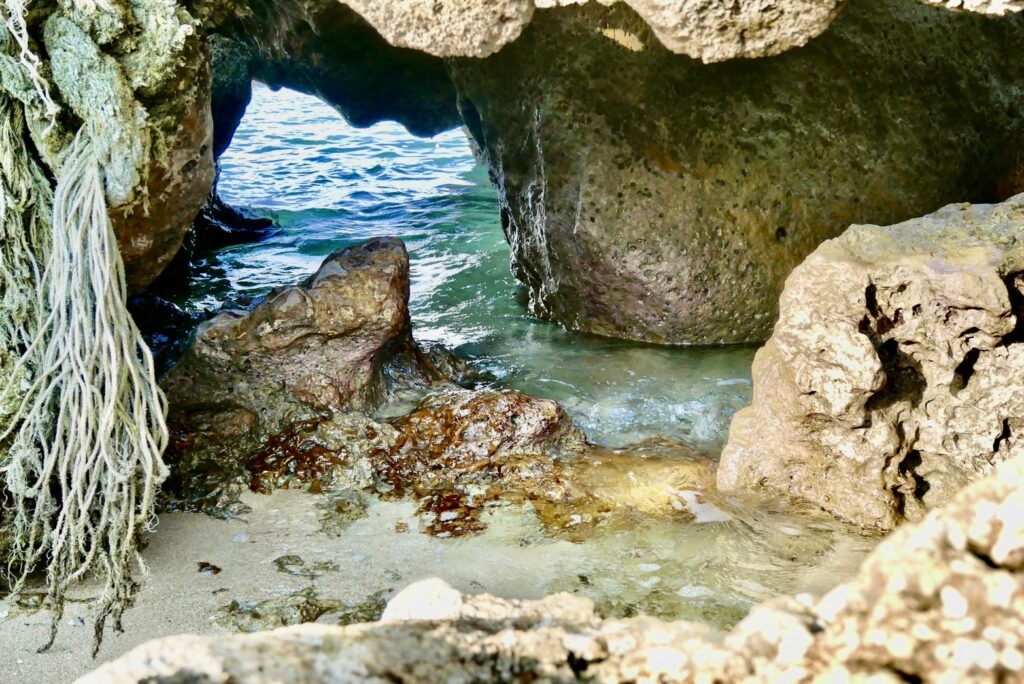 There are countless rocks and you can feel the beauty of nature.
The surroundings are full of green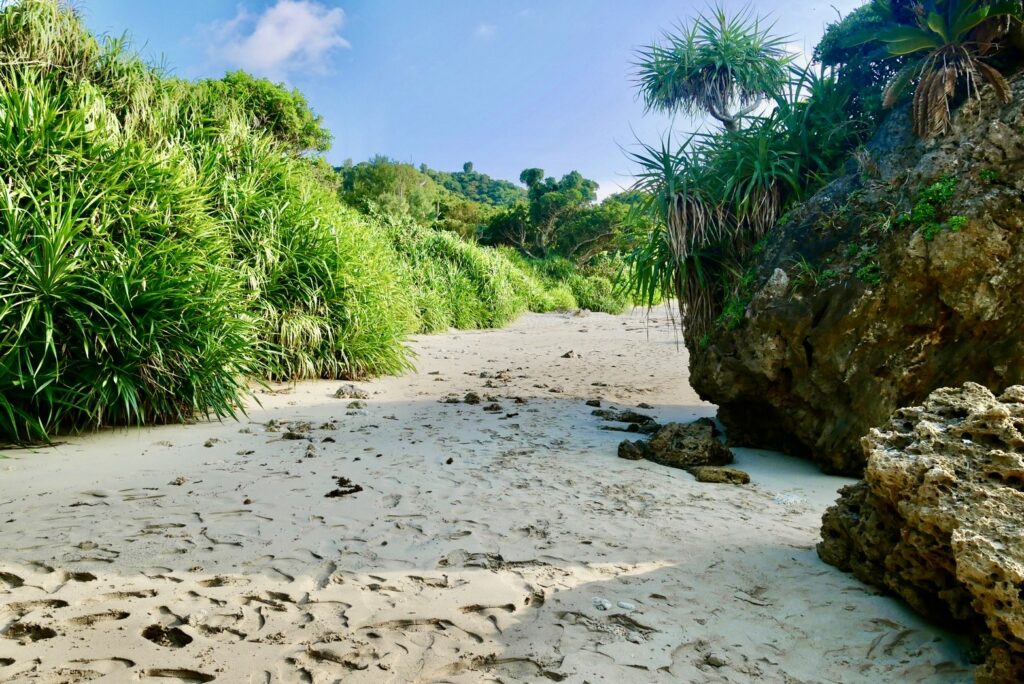 The beach is surrounded by greenery and you can feel the nature.
The beach entrance is not maintained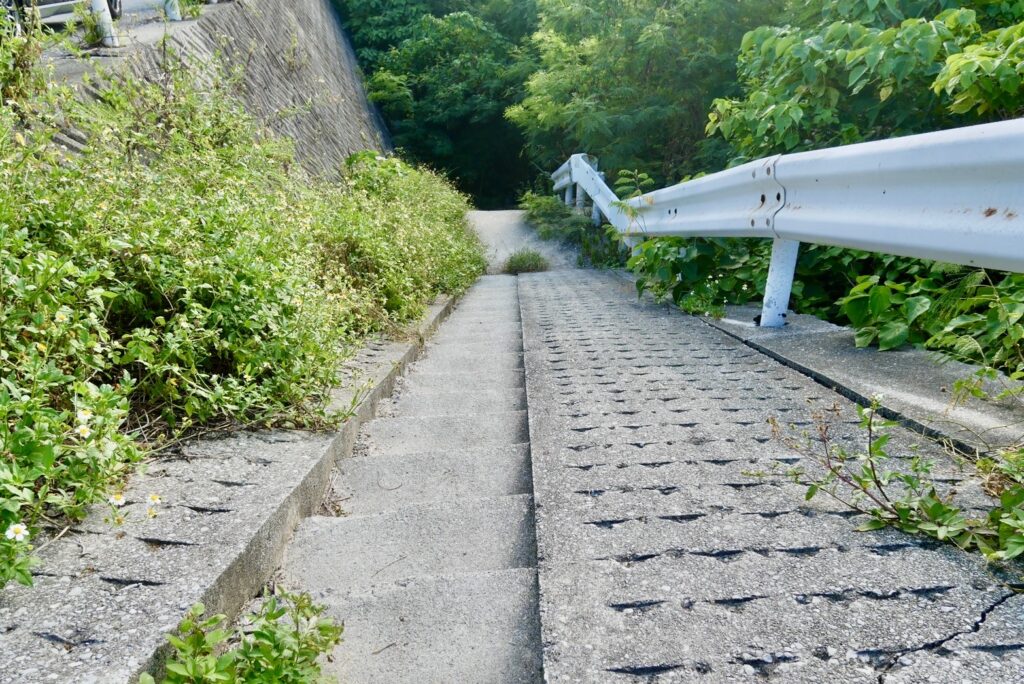 You go down the stairs and walk on an unpaved road like a forest.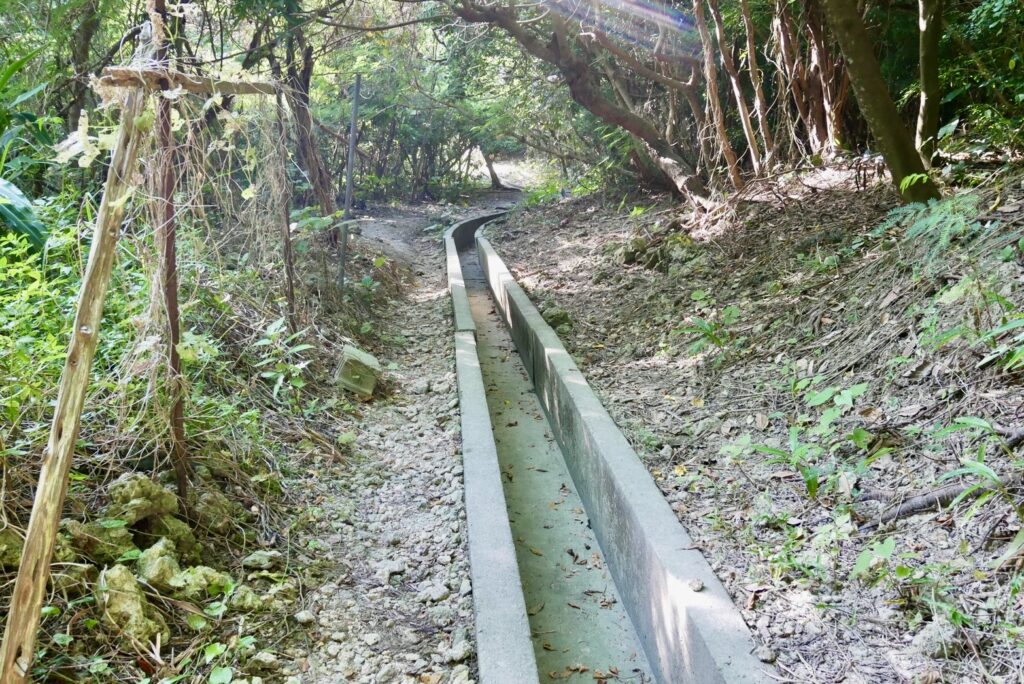 As the road without roads continues, walk toward the beach.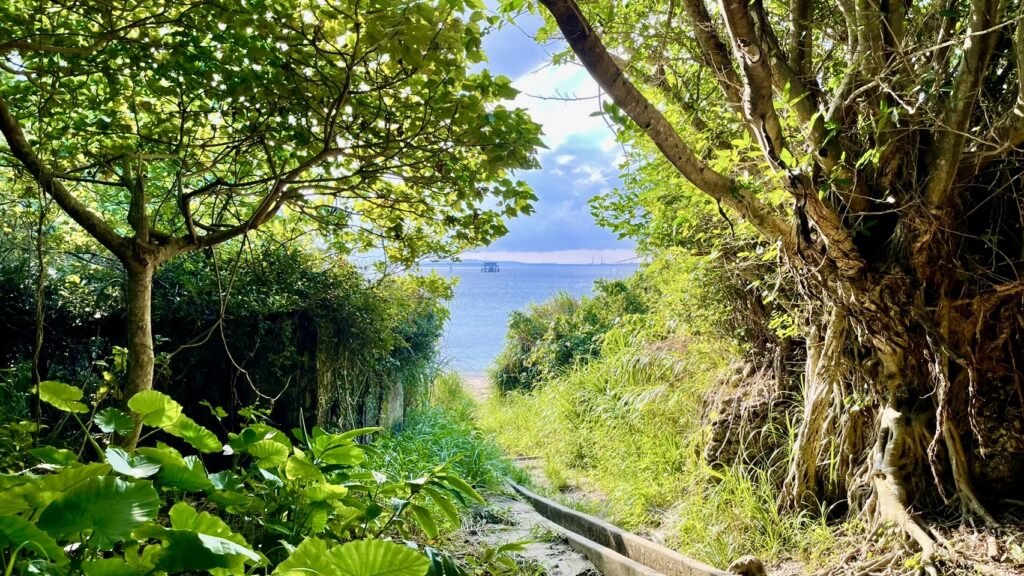 You follow the road and you will see the beach.
Access information
| | |
| --- | --- |
| Access | About 75 minutes by car from Naha Airport to Watakuchi Port |
| Address | Uehara, Yonashiro, Uruma City |
| Parking | No |
| Restroom | No |
Information around Hamasaki Beach
Tonnaha Beach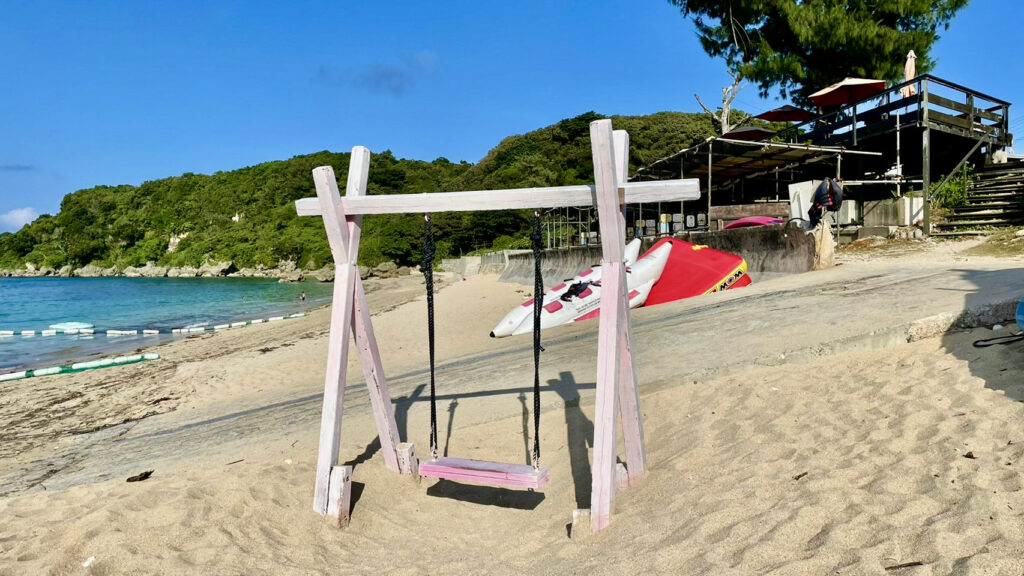 Tonnaha Beach is a beautiful beach with a clear sea and white sandy beach.
There are plenty of marine activities such as snorkeling and banana boats, and you can rent BBQ equipment and swimming equipment at shops.
So there is good swimming facilities.
In addition, there is a lot of greenery around the beach, so you can enjoy the "Okinawan atmosphere".
AJ Resort Island Ikeijima
AJ Resort Island Ikeijima is located in Ikei Island of remote island in Okinawa, the hotel where you can enjoy an outdoor pool and hot springs.
Although it is a remote island, it can be reached by car because it is connected by a bridge.
It is a highly recommended hotel as it is within walking distance of the beach, which is almost private.
View on Expedia
Summary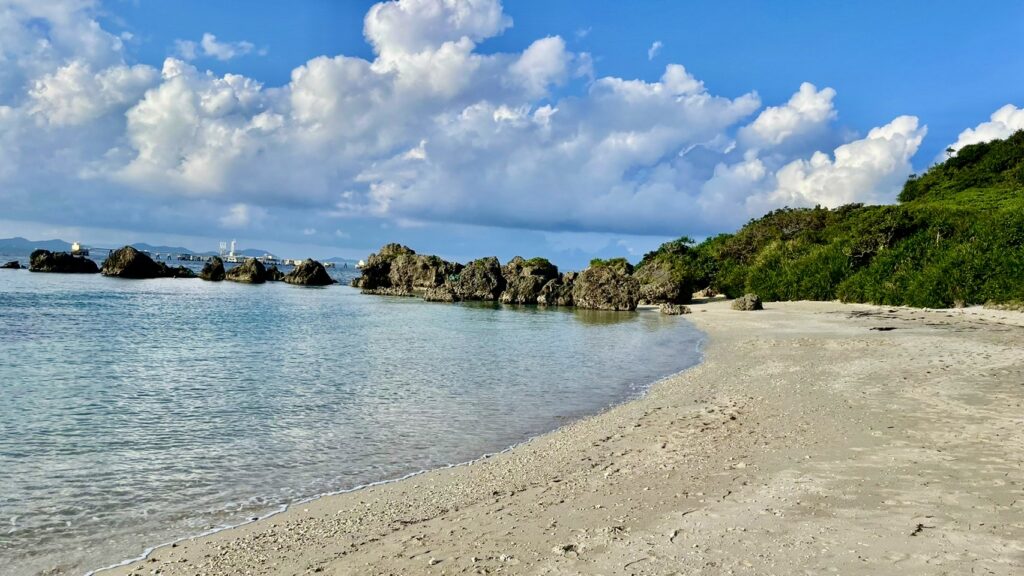 This time, We introduced Hamasaki Beach.
There are no signs on this beach, so we don't know the real name of "Hamasaki Beach"
If you know real name of this beach, please comment or DM from SNS.
Anyway, this beach is a very beautiful so please visit "Hamasaki Beach".
Thank you for reading until the end.
Advertisement