Atsuta Beach is a beach located in Onna Village in the northern part of the main island of Okinawa.
The beach is characterized by a long sandy beach of about 1km with high transparency of the sea.
There is a school opposite "Atsuta Beach", and it feels like there is a beach in a residential area.
I had the impression that there are many people who enjoy camping and BBQ mainly with locals and their families.
Evaluation of Atsuta Beach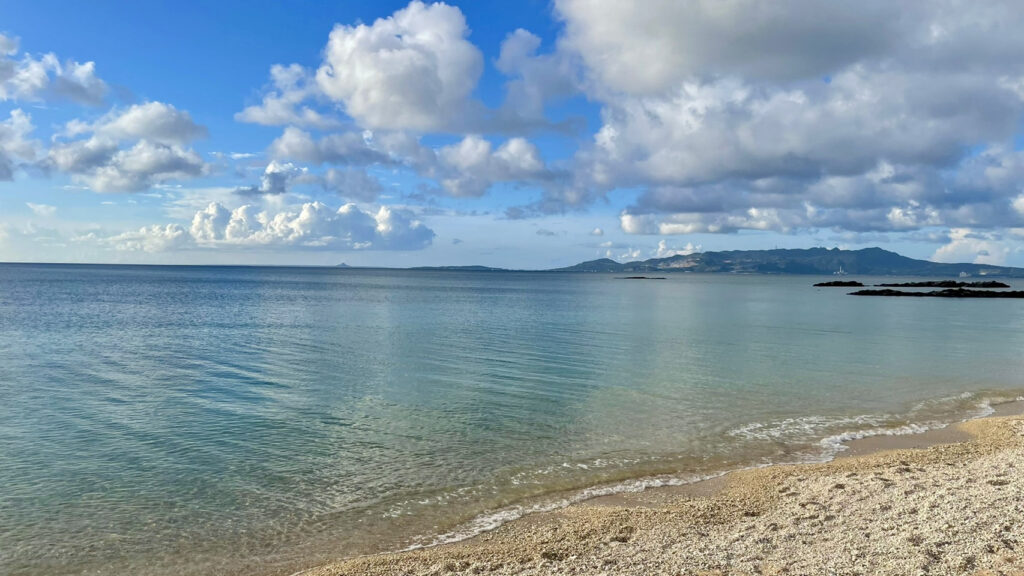 Notes: This evaluation is compared with other beaches in Okinawa by Okinawa Bookmark administrator
Information of Atsuta Beach
| | |
| --- | --- |
| Swimming period | Nothing |
| Business hours | Nothing |
| Swimming fee | Free |
| Protective net | No |
| Lifeguard | No |
| Shower room | Yes |
| Locker | No |
| Swimming Equipment Rental | Nothing |
| Water sports | Nothing |
| Shop | Yes |
| Restroom | No |
| Official site | Nothing |
You can bring your own BBQ equipment or rent it.
Reservations are required for rental, so please check the URL below for details.
URL: https://www.bbqoceans.com/teburabbqmap/atsutabeach/
There are no protective nets and guards at Atsuta Beach, so be careful when swimming.
Recommended points
About 1km of sandy beach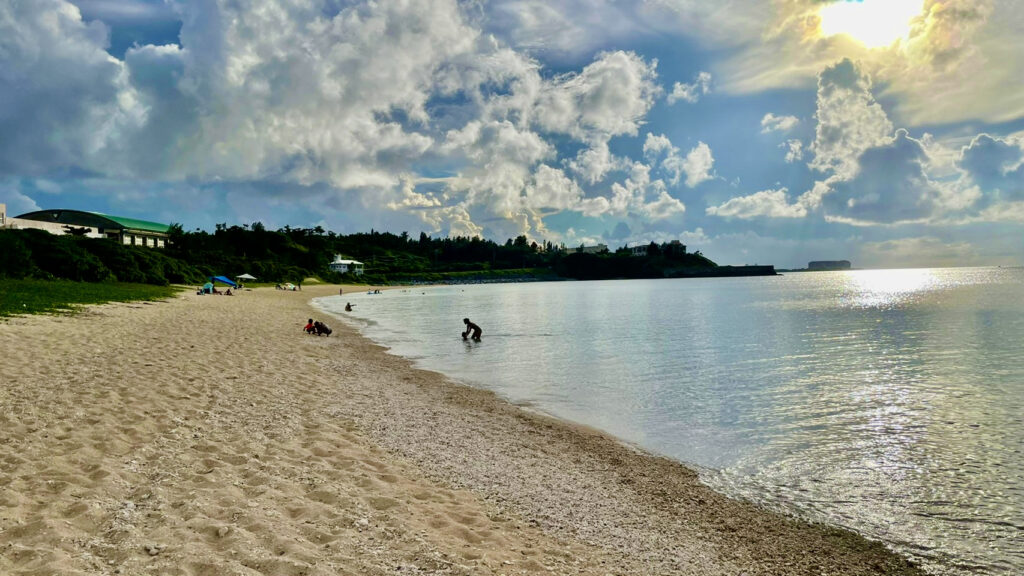 The sandy beach with a total length of about 1 km was very beautiful, and there were several families with tents.
Clear and beautiful sea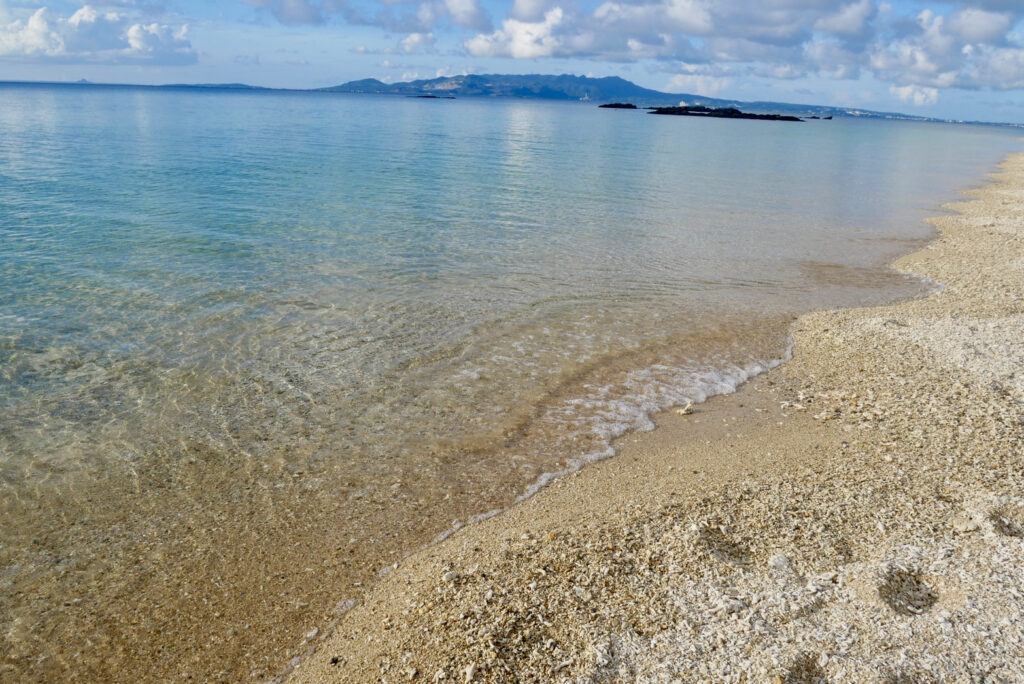 The clear and transparent sea is very attractive, isn't it?
Personally, I also like the view of the main island of Okinawa on the other side.
The surrounding area is full of green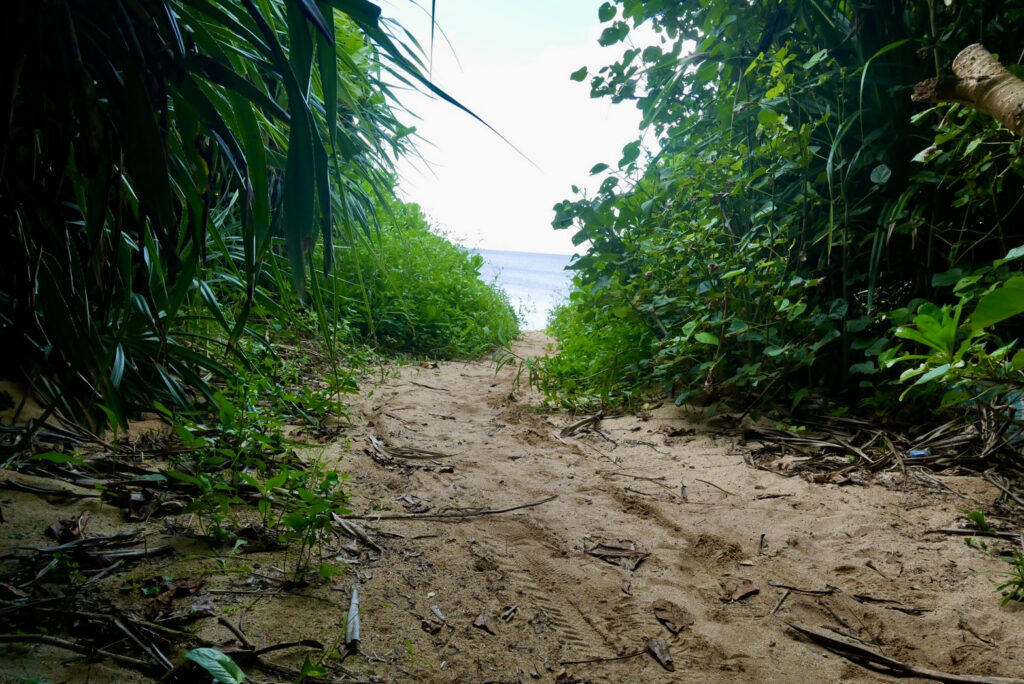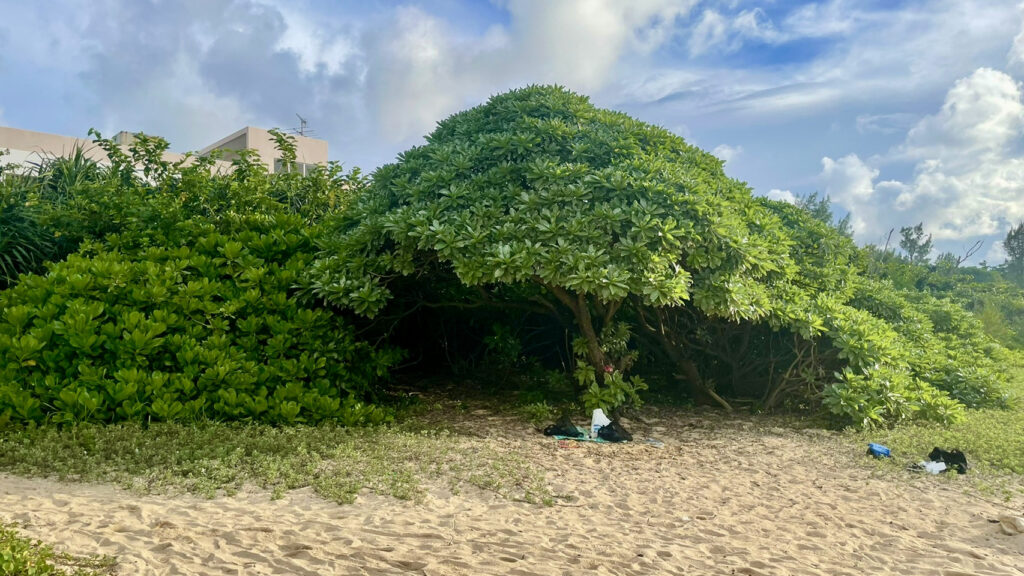 The surrounding area is full of greenery, and many people are resting in the shade of trees.
Access information and Parking lot
| | |
| --- | --- |
| Access | About 80 minutes by car from Naha Airport |
| Address | Afuso, Onna Village, Okinawa |
| Water Sports | No |
| Parking | Yes (Paid Paking) |
| Restroom | No |
Recommended hotels around Atsuta Beach
UMITO PLAGE The Atta Okinawa
This hotel is based on the concept of a Ryukyu Kingdom mansion, and all nine rooms are all-suite rooms, giving you a resort feel.
When you leave the balcony, "Atsuta Beach" spreads out, and you can feel the open ocean view and the sea breeze surrounded by windbreaks.
Some rooms have a private pool.
I recommend that you make a reservation according to your needs.
View on Expedia
Summary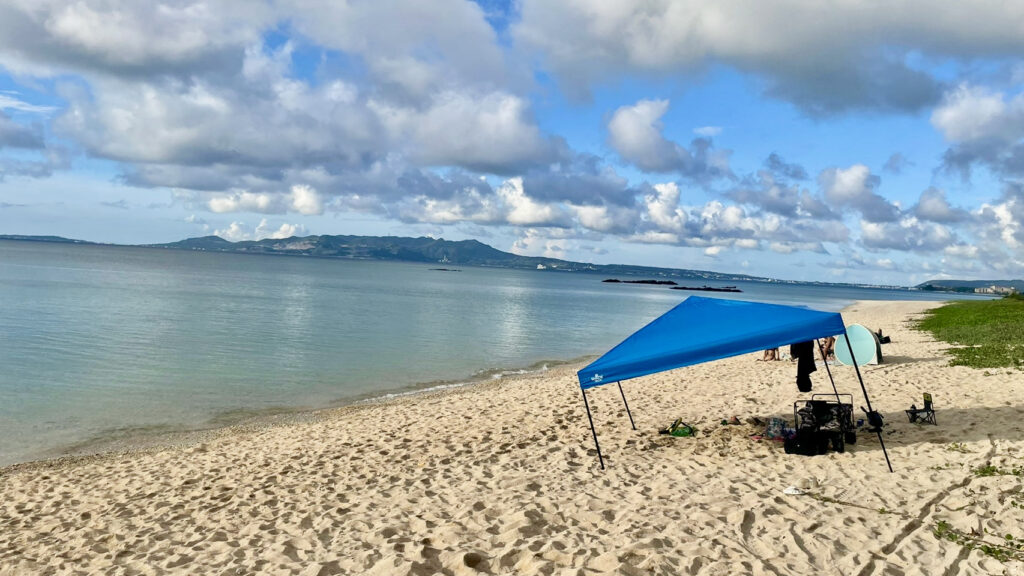 Atsuta Beach is a relatively large number of locals and families.
There are people who enjoy BBQ and swimming, snorkeling.
But there are no protective nets or guards, so please be careful if you enjoy swimming.
Thank you for reading until the end.