Diamond Beach is located in Onna village in the Northern part of the main island of Okinawa.
The beautiful rocks and the highly transparent sea are attractive, so it is recommended to look at it from the cafe rather than a place to enjoy swimming.
There is a Okashigoten and cafe nearby, so you can enjoy a view of the beach while enjoying lunch or coffee.
Evaluation of Diamond Beach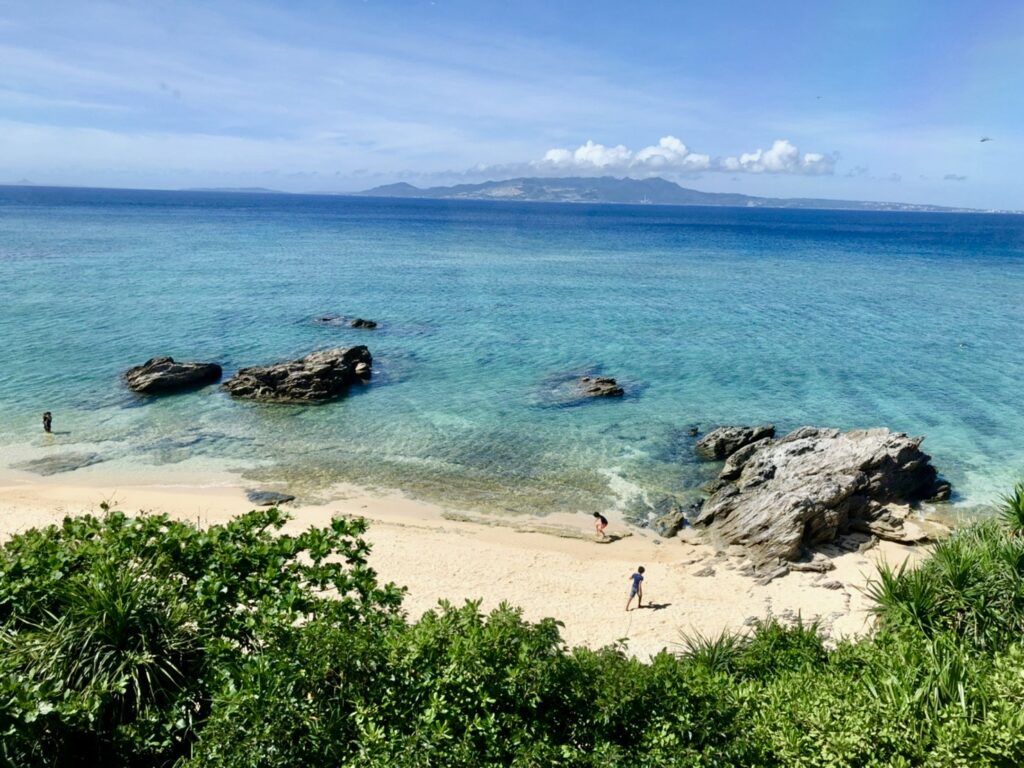 Notes: This evaluation is compared with other beaches in Okinawa by Okinawa Bookmark administrator
Information of Diamond Beach
| | |
| --- | --- |
| Swimming period | None |
| Business hours | None |
| Swimming fee | Free |
| Protective net | No |
| Lifeguard | No |
| Shower room | No |
| Locker | No |
| Swimming Equipment Rental | No |
| Activities | No |
| Shop | Yes |
| Restroom | Yes |
| Official site | None |
There aren't swimming facilities in Diamond Beach, so this place is not suitable beach for swimming.
There were a few people playing on the beach, but no one was swimming.
If you want to enjoy swimming in the beach, we recommend going to the beaches of other Onna villages.
Recommended Points
Highly transparent sea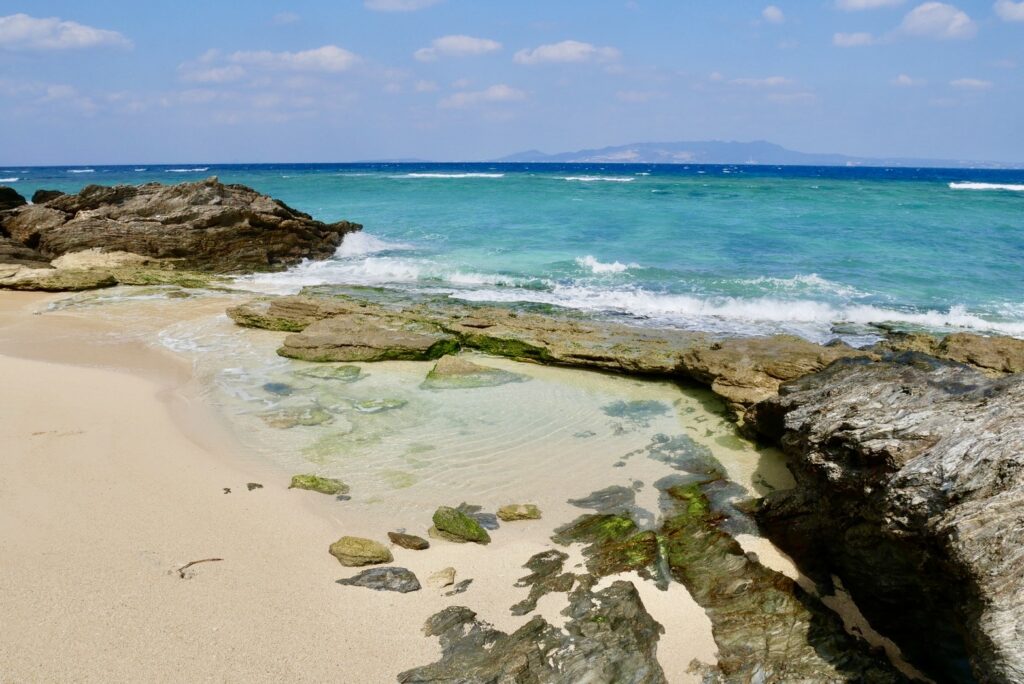 The sea is very transparent and beautiful.
Beautiful sandy beach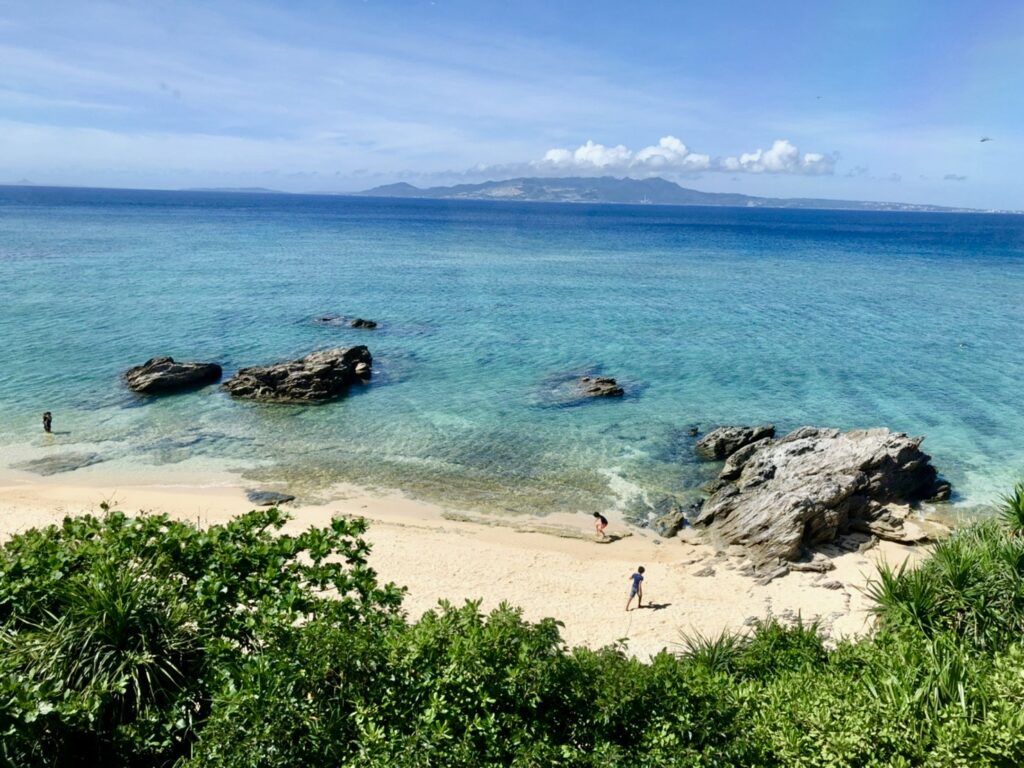 It's not a beach with a wide sandy beach, but there are sandy beaches next to Diamond Beach.
The rocks area is beautiful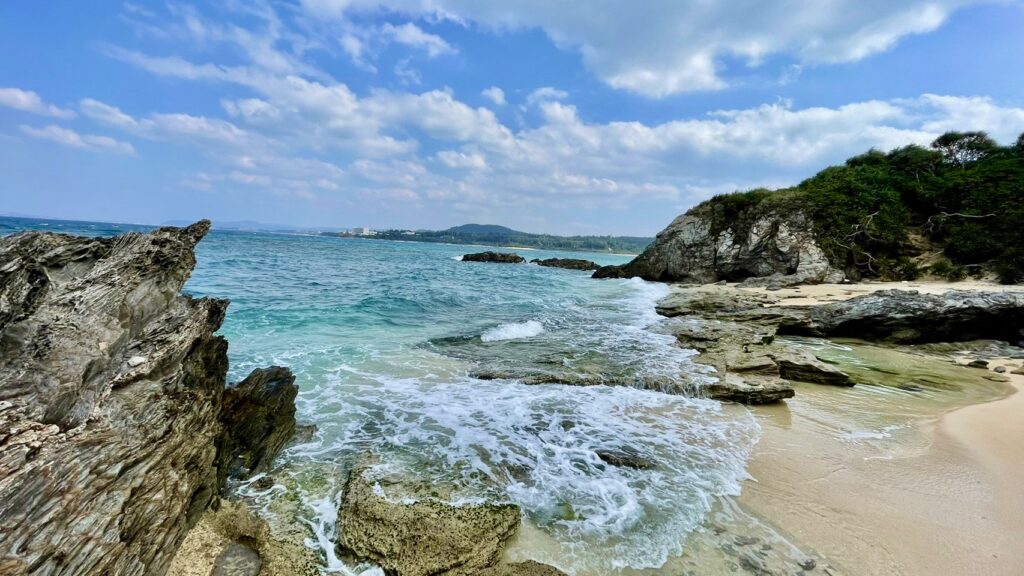 The rocks are very beautiful and attractive.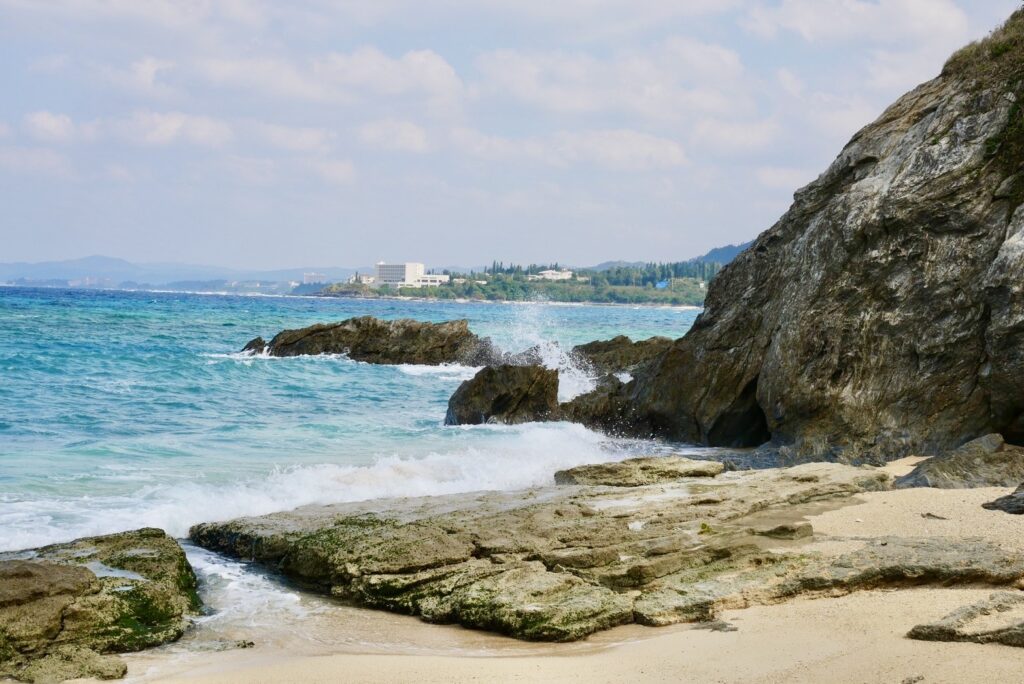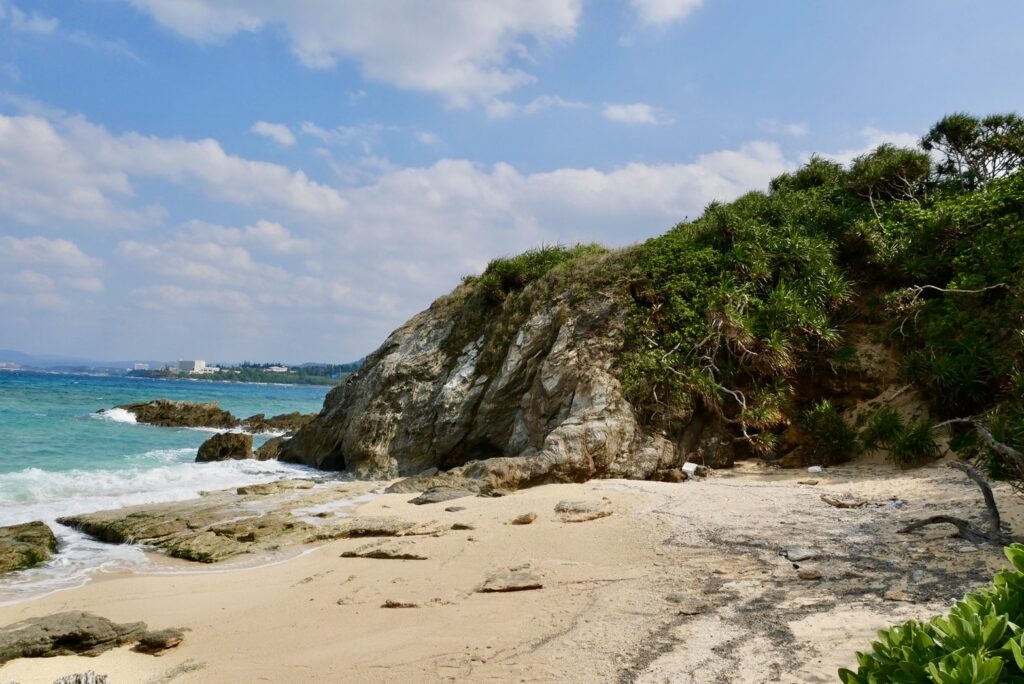 It's hard to see in the image, but the size of each rock is big and you can feel the nature.
Beautiful View from Okashigoten and cafe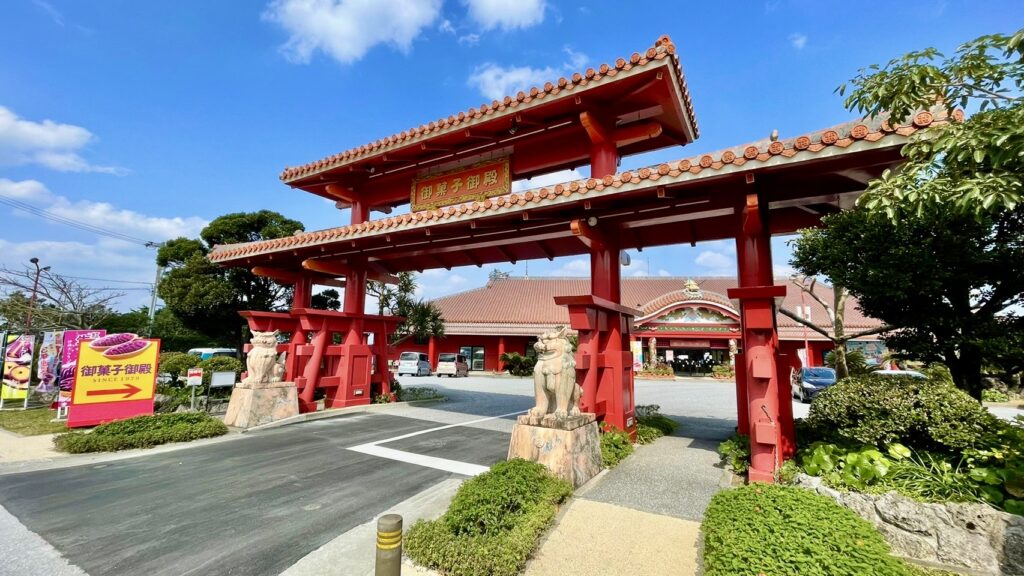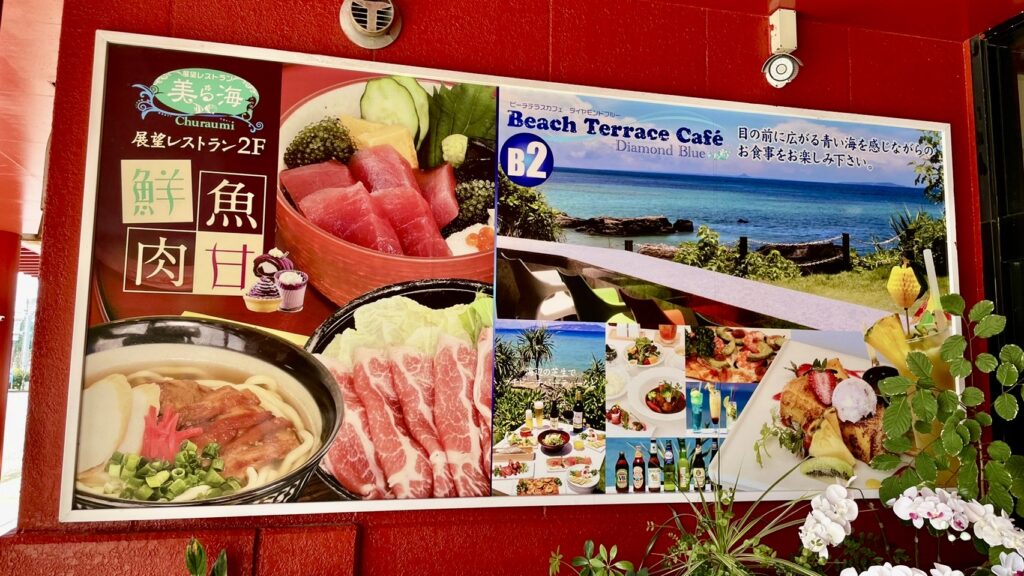 There is a okashigoten and a cafe, and you can also see Diamond Beach from above.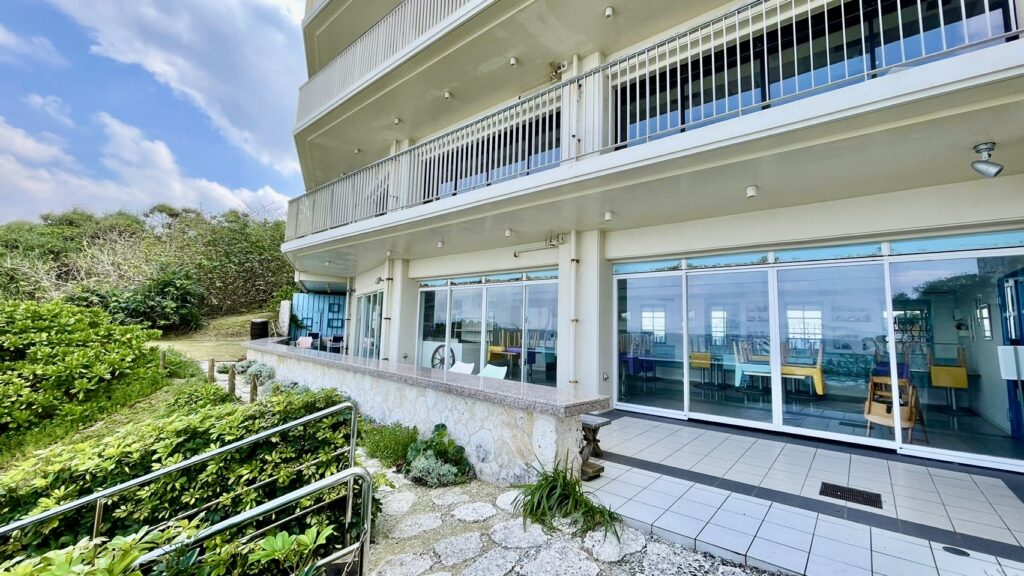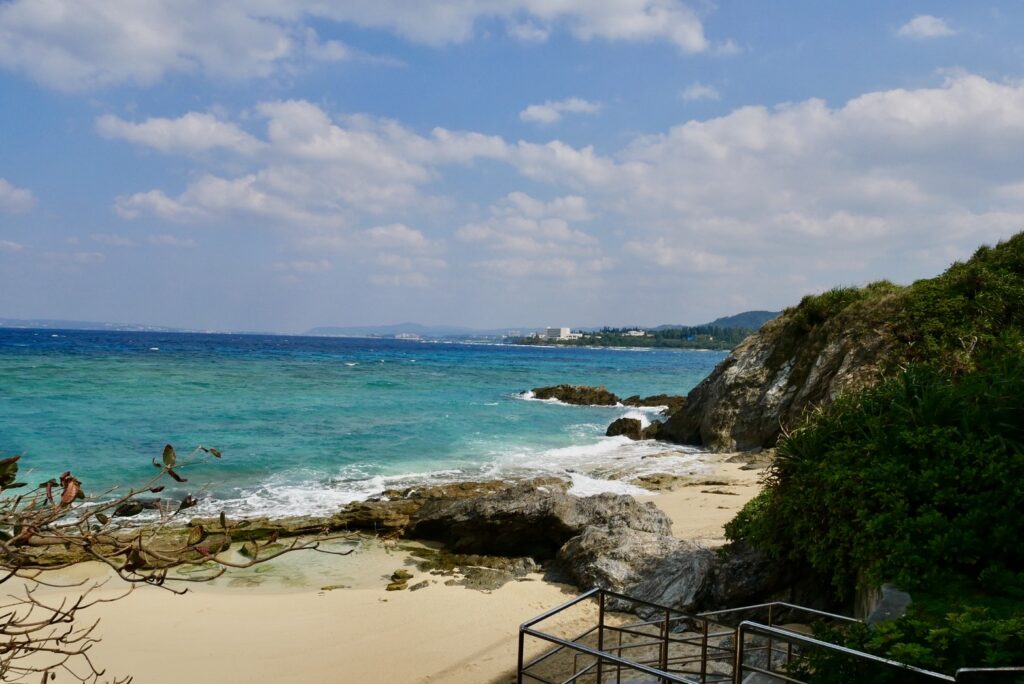 The view from the Okashigoten and cafe looks like the image above.
Access Information
| | |
| --- | --- |
| Access | About 80 minutes by car from Naha Airport |
| Address | 419-4 Onna, Onna Village, Okinawa |
| Parking | Yes (Free) |
| Restroom | No |
There is Diamond Beach behind the Okashigoten, so it might be a good idea to go shopping at the Okashigoten and then go to Diamond Beach.
There are large parking lot at Okashigoten.
We recommend going to Diamond Beach while buying souvenirs at Okashigoten.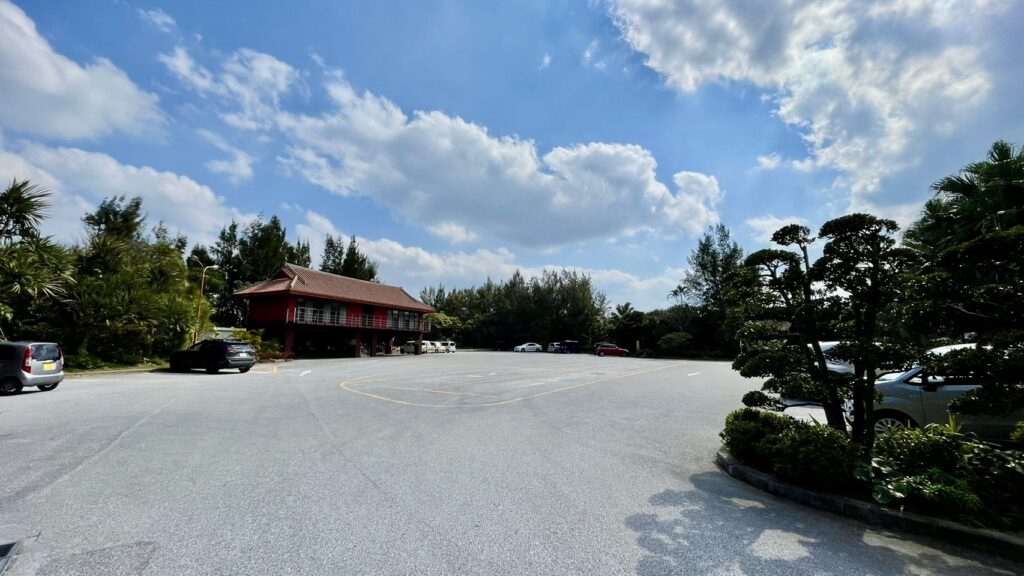 Okashigoten Onna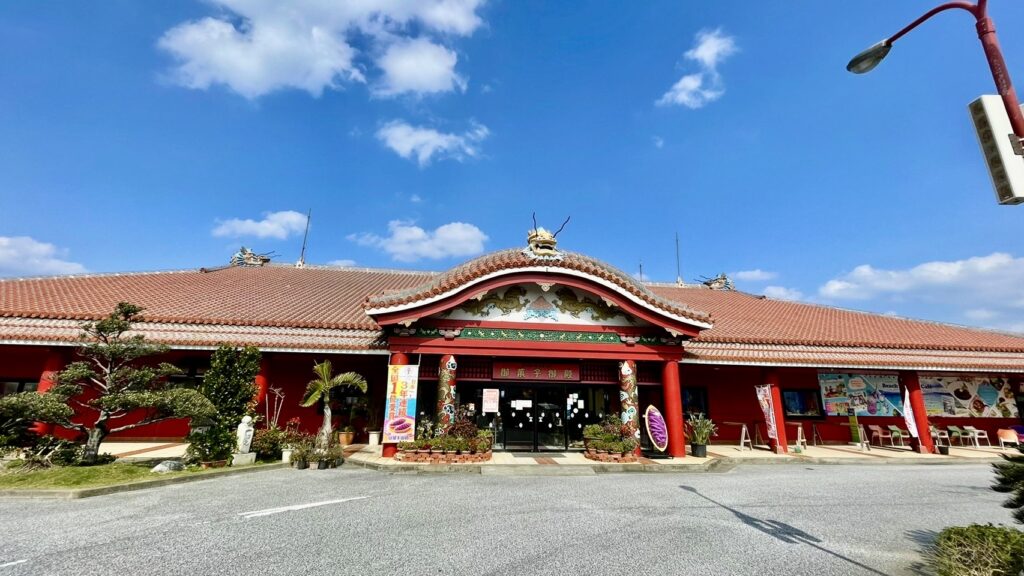 Okashigoten is an Okinawan souvenir shop with a characteristic building with the motif of Shuri Castle.
We think there are many people who have eaten a particularly famous souvenir at "Beni Imo Tart".
At the Okashigoten, you can also experience making Beni Imo Tart, so please visit the Okashigoten.
URL: https://www.okashigoten.co.jp/onna-shop/
Oriental Hills Okinawa
There is private pool in all rooms in Oriental Hills Okinawa, and you can enjoy the ocean view of the Onna village.
The rooms are spacious and you can enjoy the feeling of a resort in Okinawa.
The room rate is a little high, but it is recommended for those who want to feel like a resort.
View on Expedia
Summary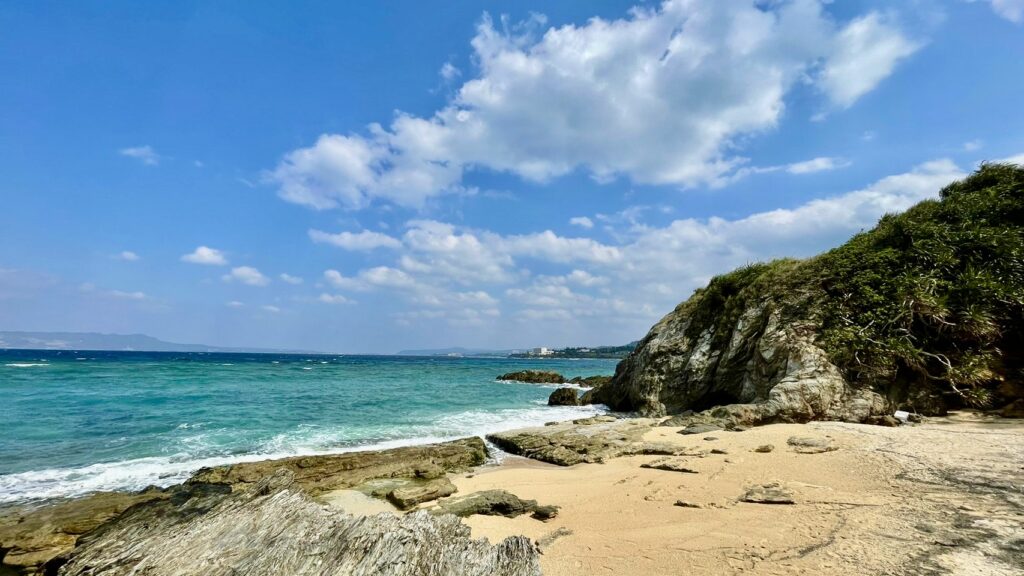 This time, We introduced Diamond Beach.
There are no swimming facilities, so please enjoy the beautiful beach while relaxing at the nearby Okashigoten or cafe rather than swimming in the sea.
Thank you for reading until the end.
Advertisement