Momenbaru Beach is a located in Yomitan Village in the Central part of the main island of Okinawa.
This beach is attracitve with "highly transparent sea" and "white sandy beach", and you can feel like a private beach with gentle waves.
There are few tourists, and there are only a few locals and people working at US military bases, so it feels like a private beach.
This beach is recommended for those who want to spend a relaxing time in Okinawa.
Evaluation of The Momenbaru Beach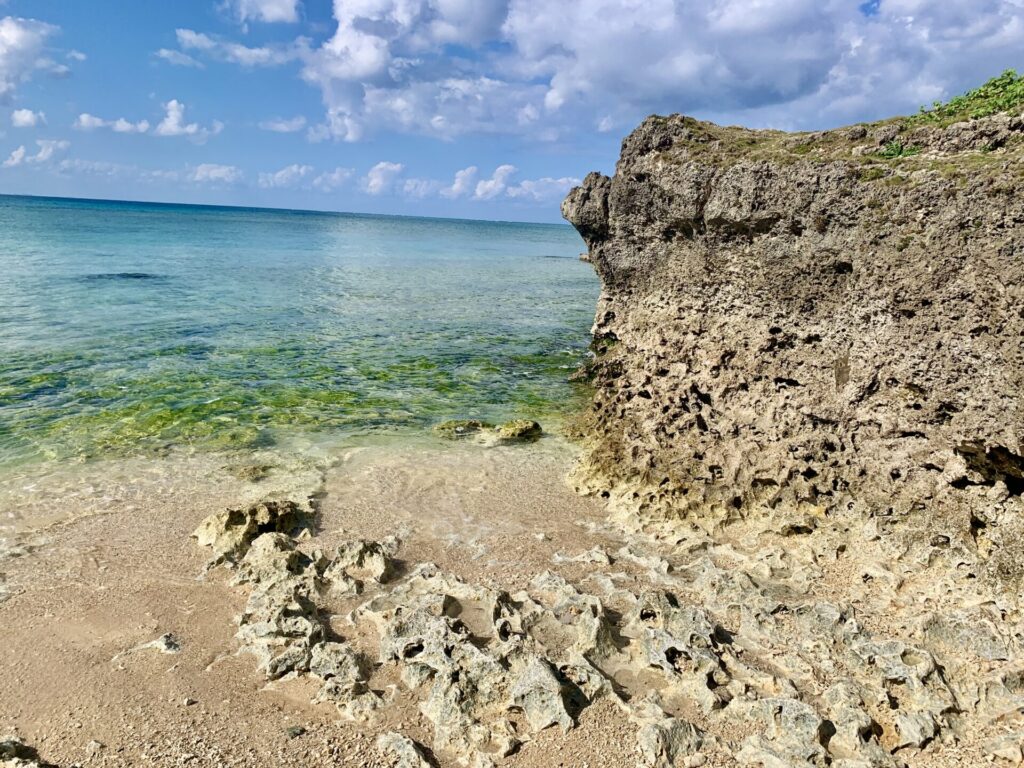 Notes: This evaluation is compared with other beaches in Okinawa by Okinawa Bookmark administrator
Information of Momenbaru BEach
| | |
| --- | --- |
| Swimming period | Nothing |
| Business hours | Nothing |
| Swimming fee | Free |
| Protective net | No |
| Lifeguard | No |
| Shower room | No |
| Locker | No |
| Swimming Equipment Rental | Nothing |
| Activities | Nothing |
| Shop | No |
| Restroom | No |
| Official site | Nothing |
Momonbaru Beach is not suitable for swimming because there are no protective nets or guards.
For those who want to swim and enjoy activities, we recommend going to Toguchi Beach, which has swimming facilities.
Recommended Points
Highly transparent sea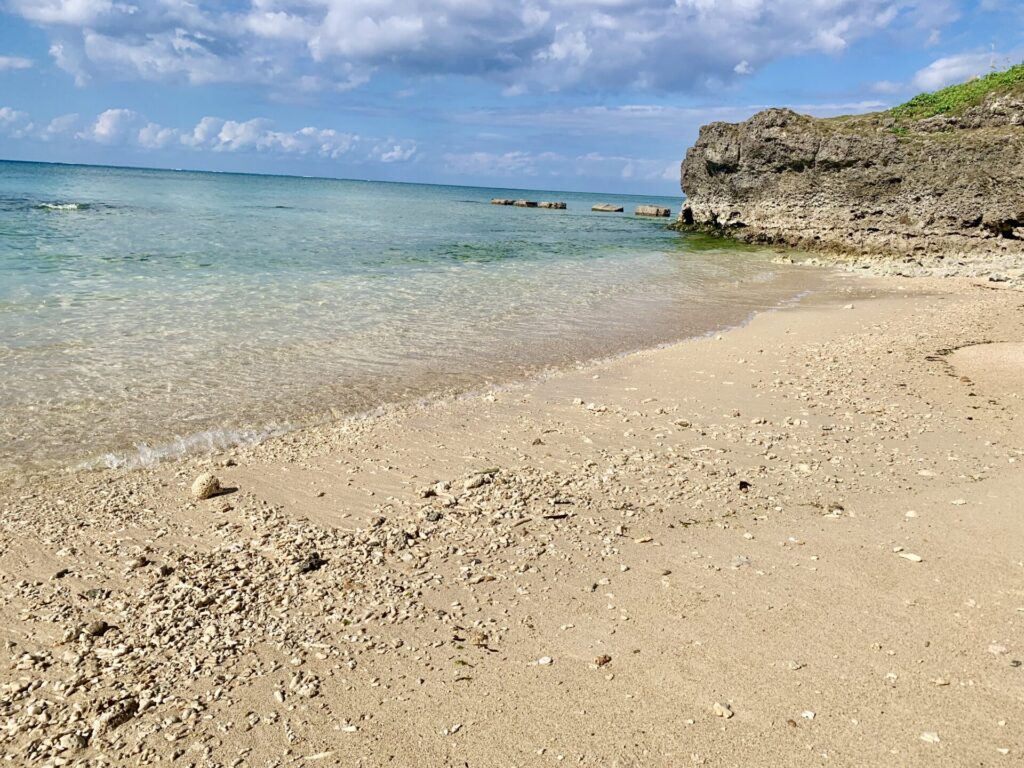 The sea is very transparent and very beautiful.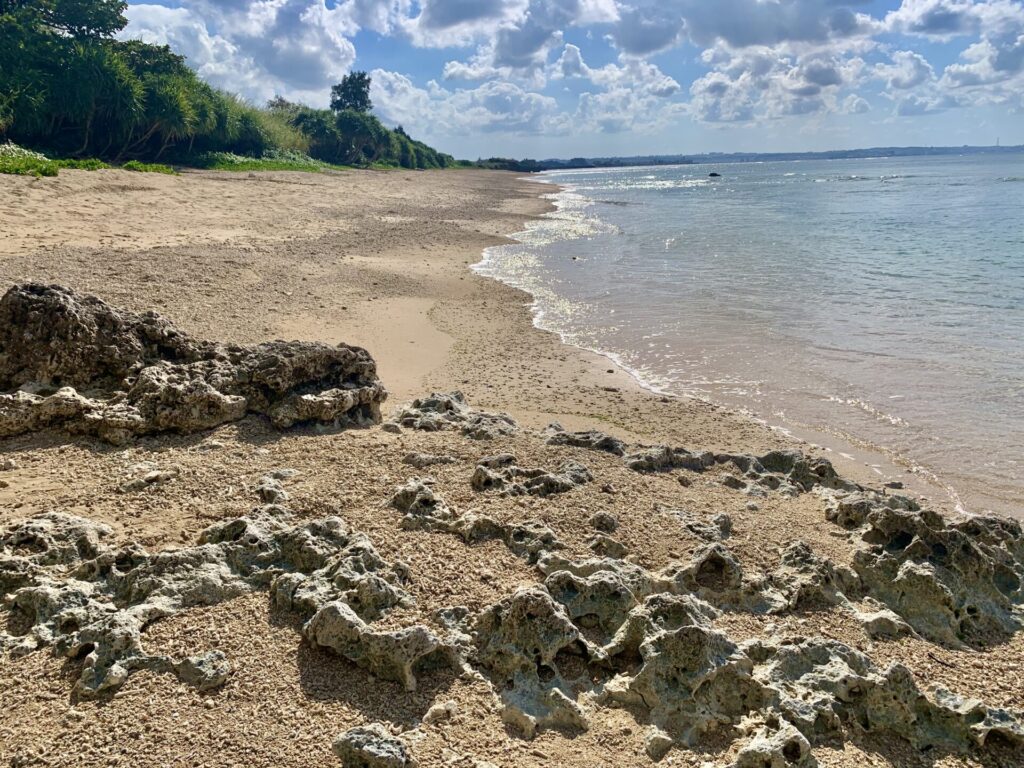 Ryukyu limestone is exposed in some places, and the scenery is beautiful.
Beautiful sandy beach that lasts about 500m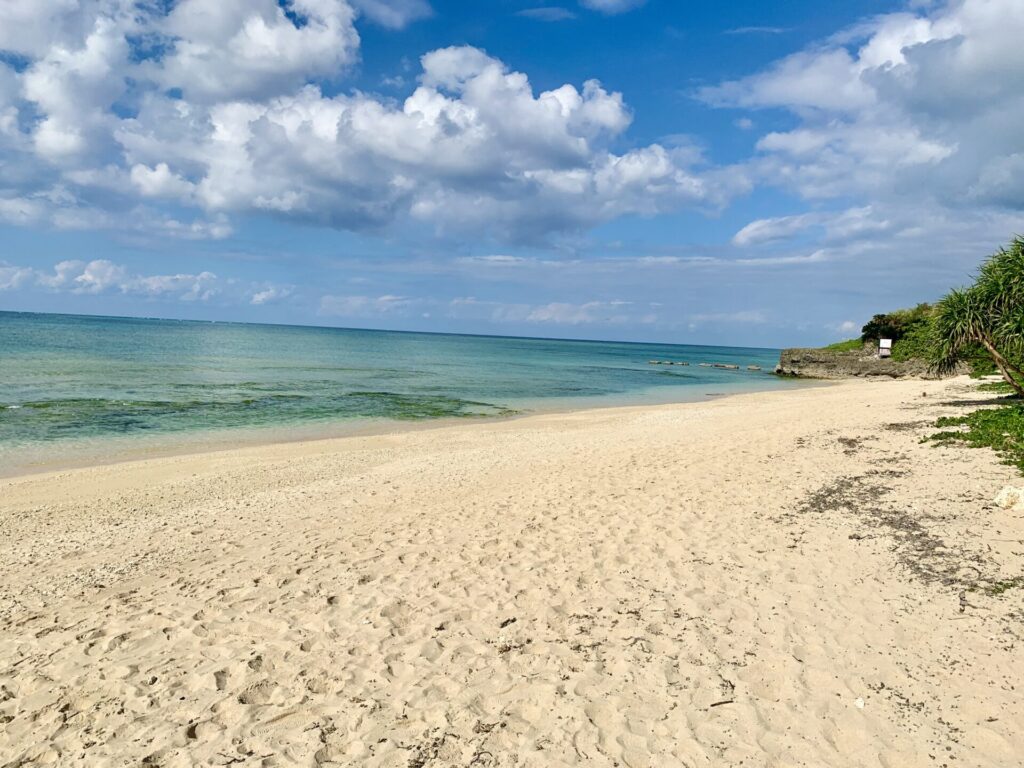 The sandy beach of about 500m is very beautiful, white and fluffy.
Although there are certain areas where seashells have been combined, it is safe to go barefoot.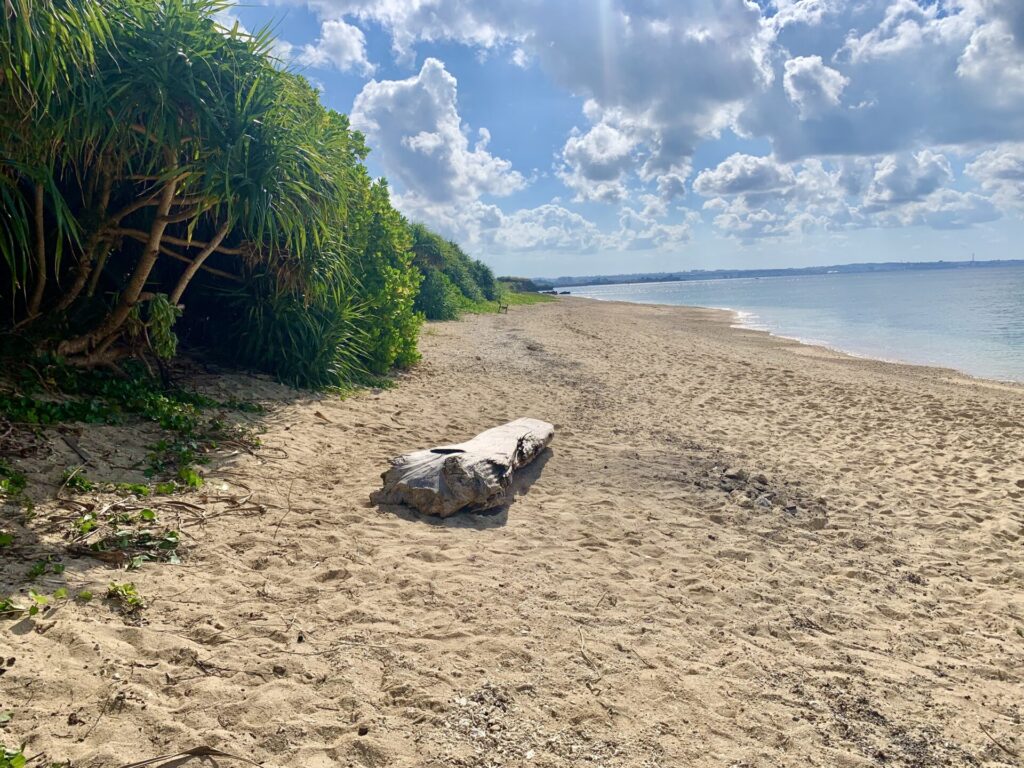 Is it made naturally? There was also a tree like a chair.
Some people are doing SUP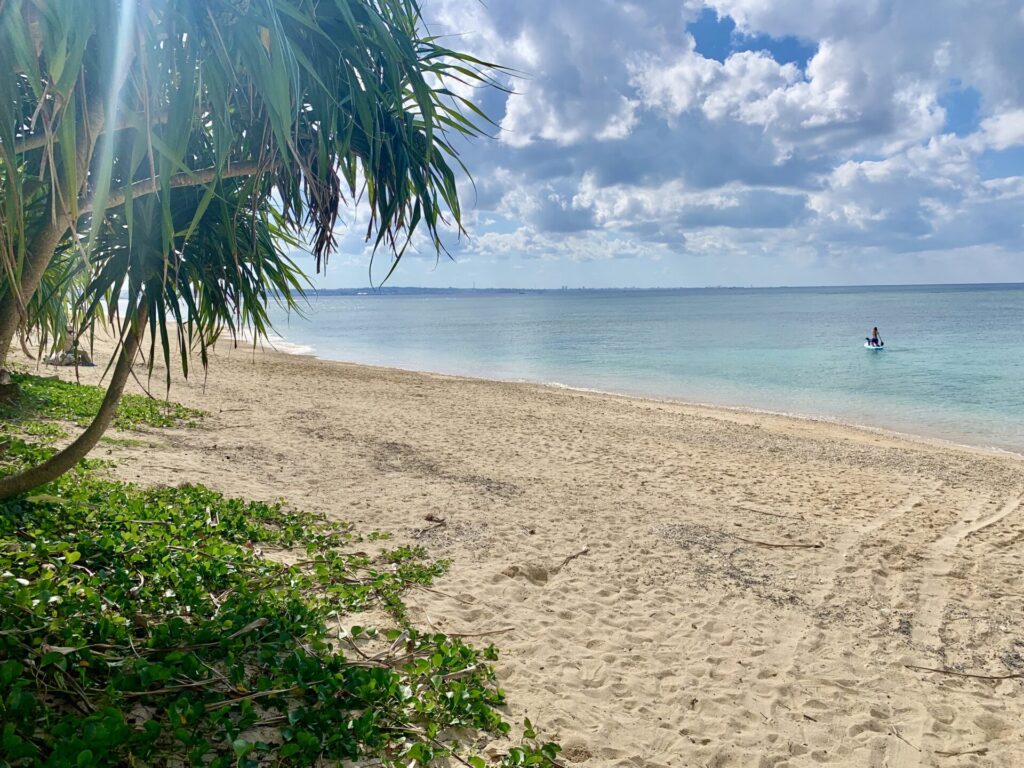 There were people who were doing SUP, and I have the impression that there were many foreigners in particular.
There are almost no tourists, so it's almost like a private beach.
SUP = Stand Up Paddle Boarding
The surroundings are full of green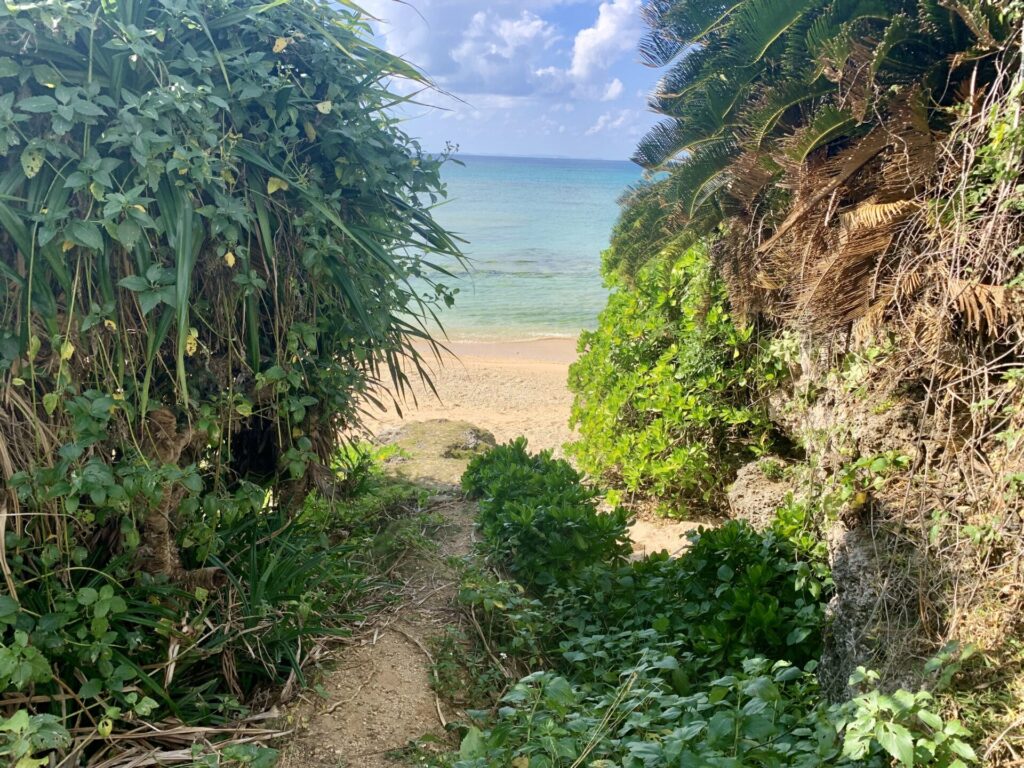 The surrounding area is full of greenery.
When you pass through the forest, you will find Momenbaru Beach.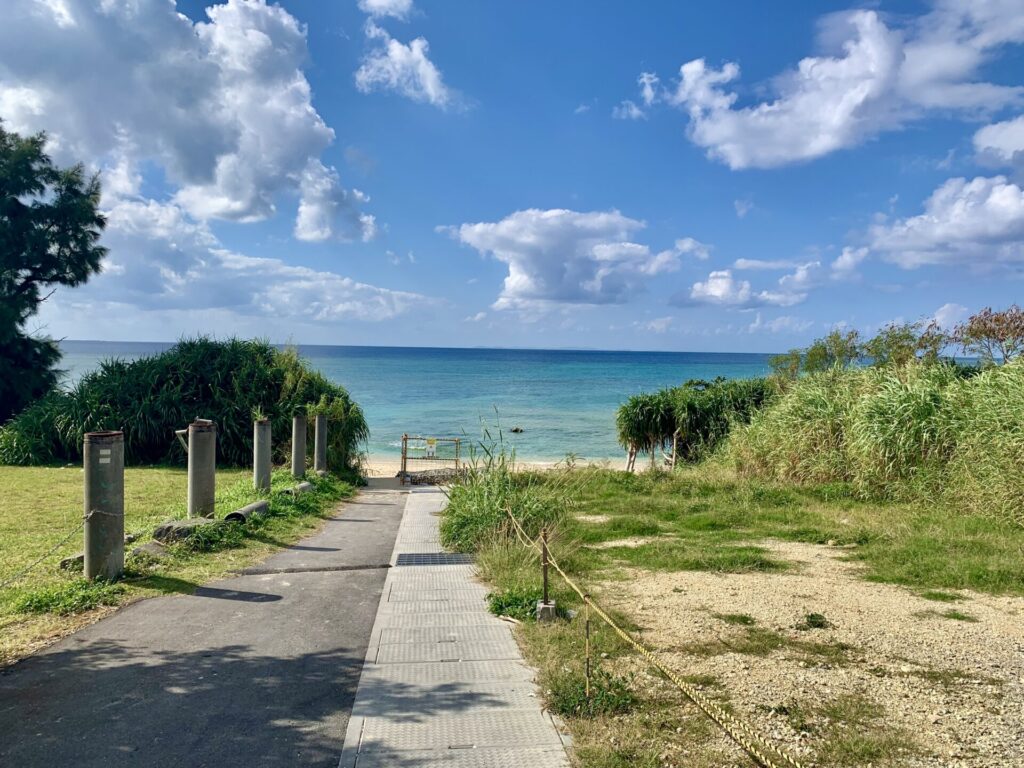 The entrance is confusing, but you can park at a nearby parking lot and walk.
Nearby Restaurant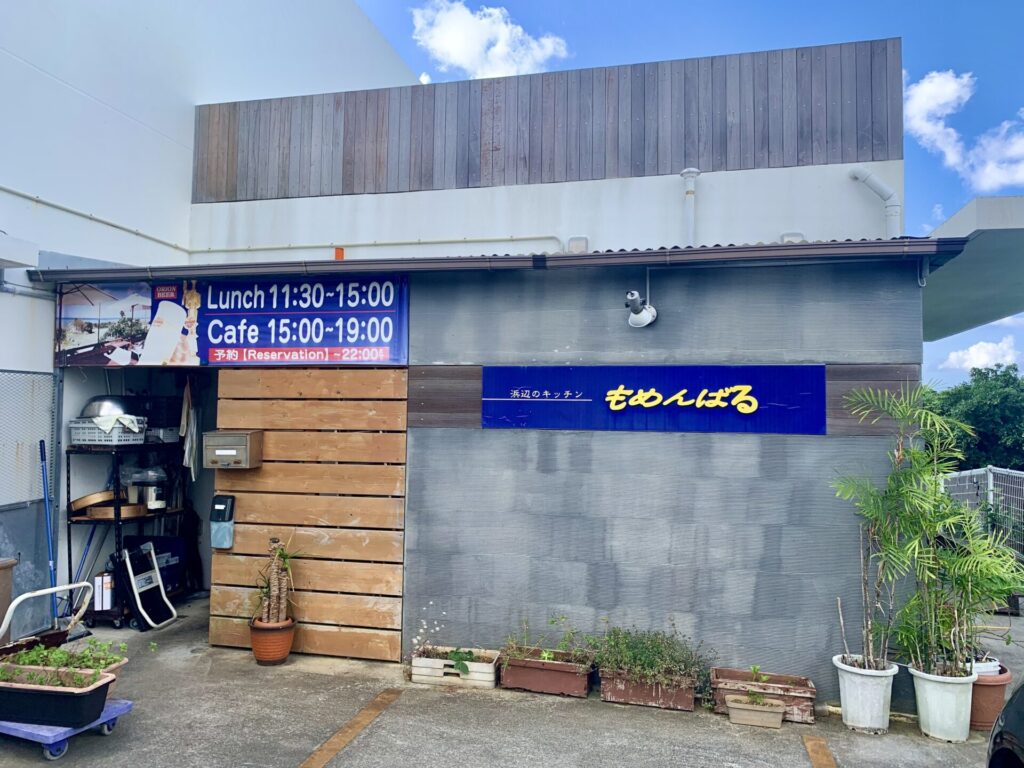 This restaurant is like cafe.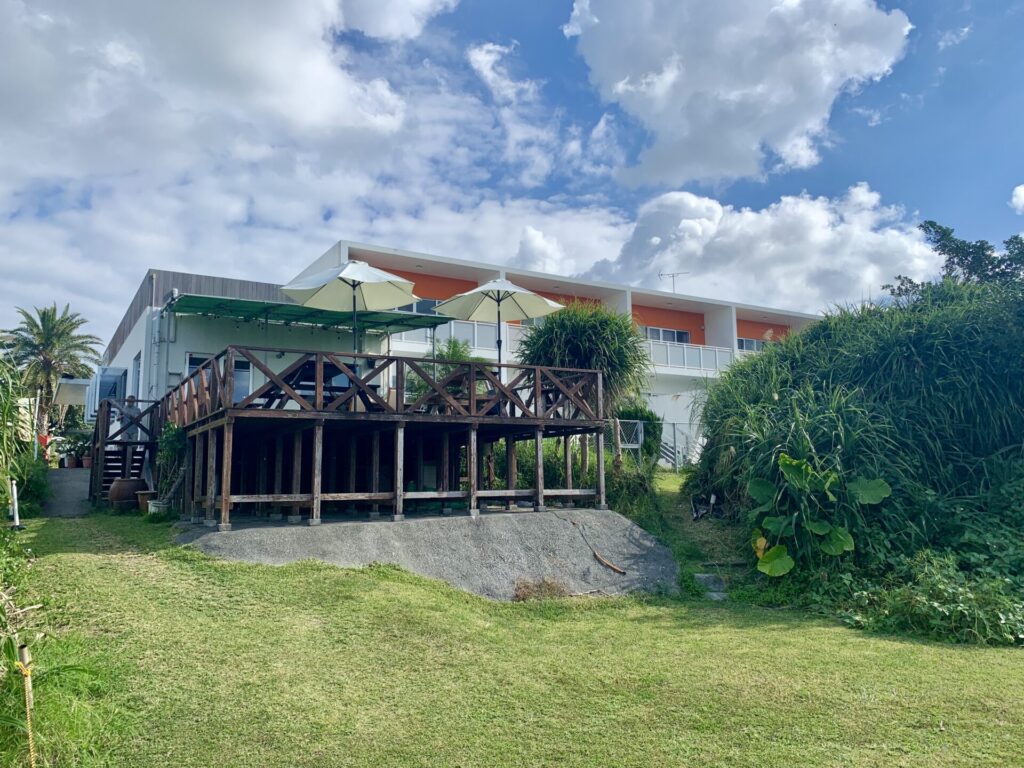 You can also see "Momenbaru Beach" from the restaurant.
Precautions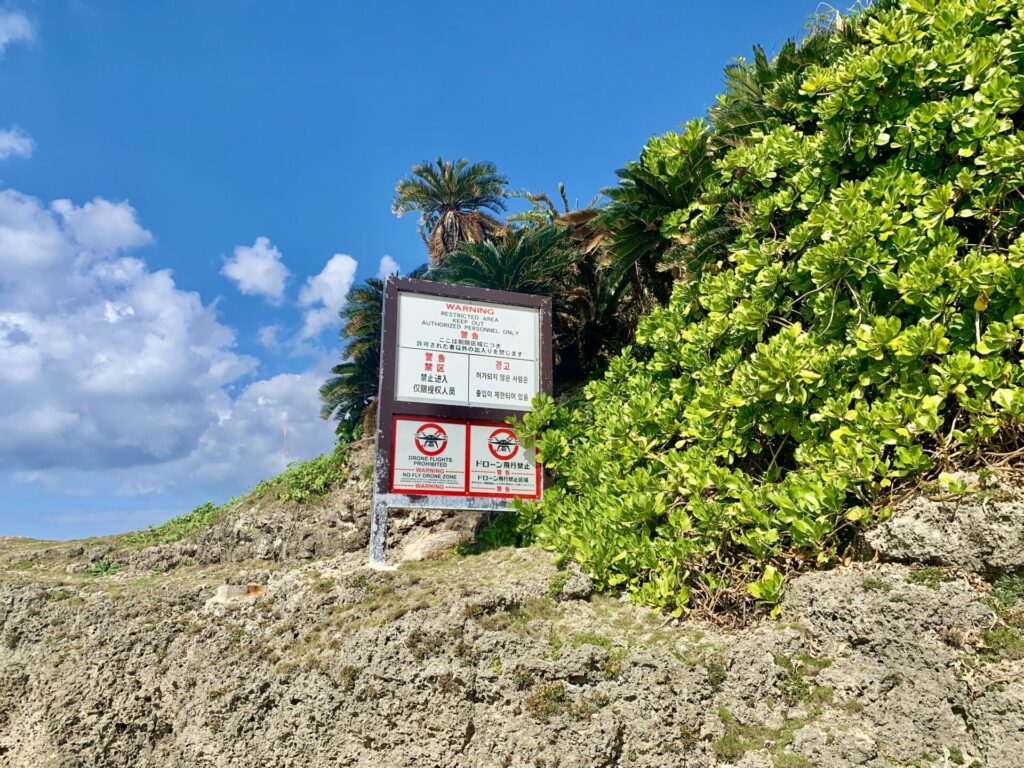 There is a signboard with some instructions, so please obey them.
This place drone flight is prohibited.
I think it's because there is a US military base nearby.
Access Information
| | |
| --- | --- |
| Access | About 60 minutes by car from Naha Airport |
| Address | Toguchi, Yomitan Village, Okinawa Prefecture |
| Marine Activities | No |
| Parking | Yes (Free) |
| Restroom | No |
There is no private parking lot at Momenbaru Beach, but there is space for parking.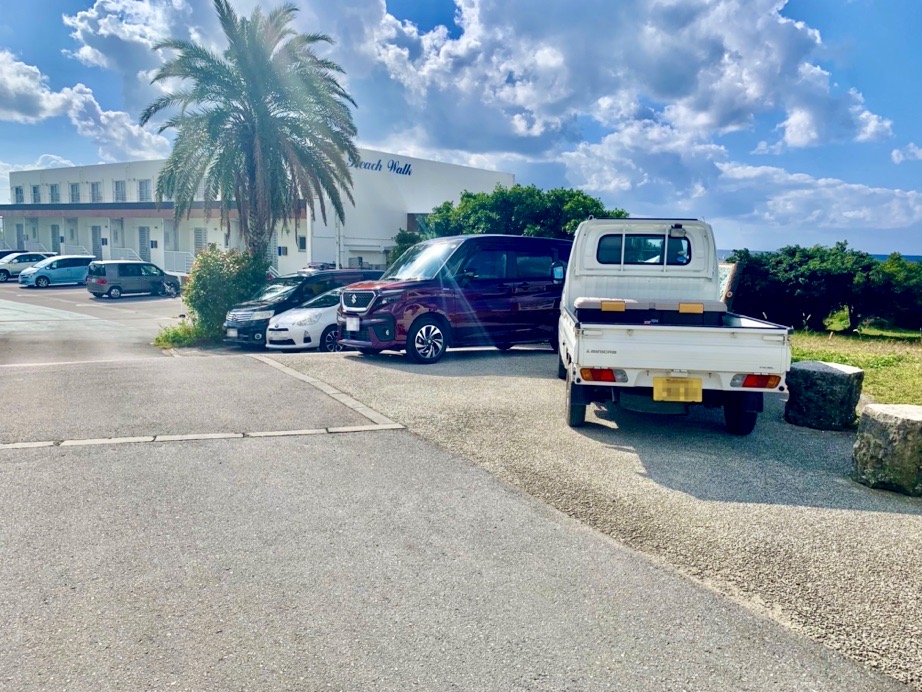 Area Informaton around Momenbaru Beach
Toguchi Beach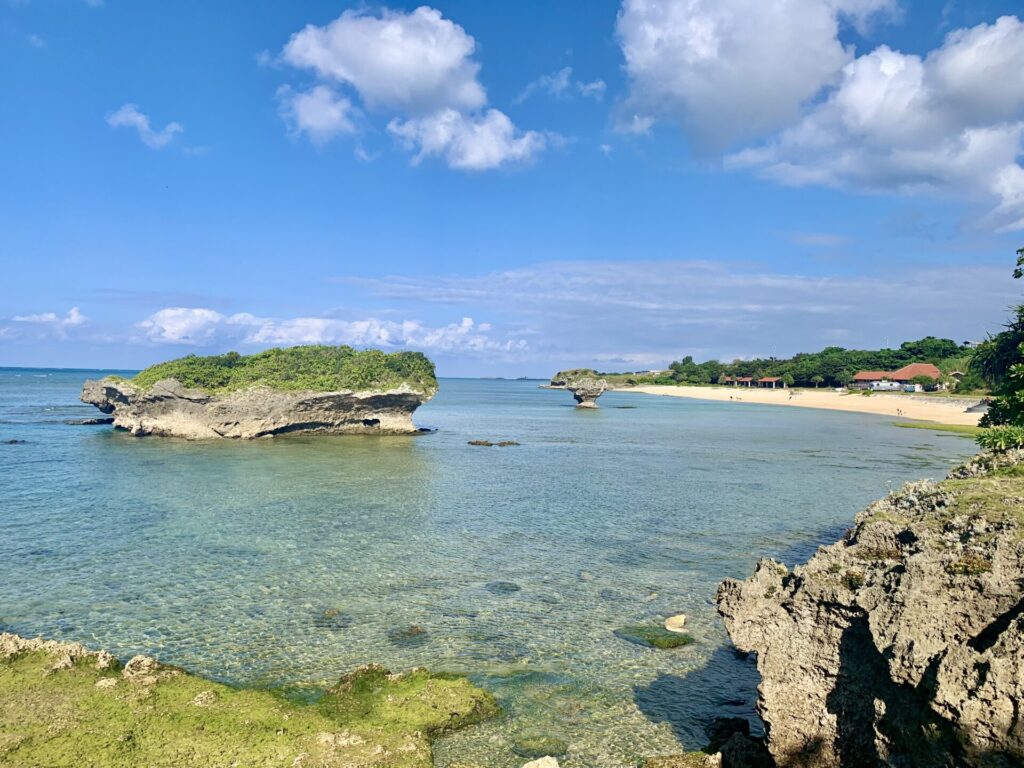 Toguchi Beach is a popular beach in Yomitan Village, right next to Momenbaru Beach.
At low tide, you can walk from Momenbaru Beach to Toguchi Beach.
Toguchi Beach is fully equipped with swimming facilities, you can enjoy BBQ, and marine activities are also available.
Momenbaru Ruins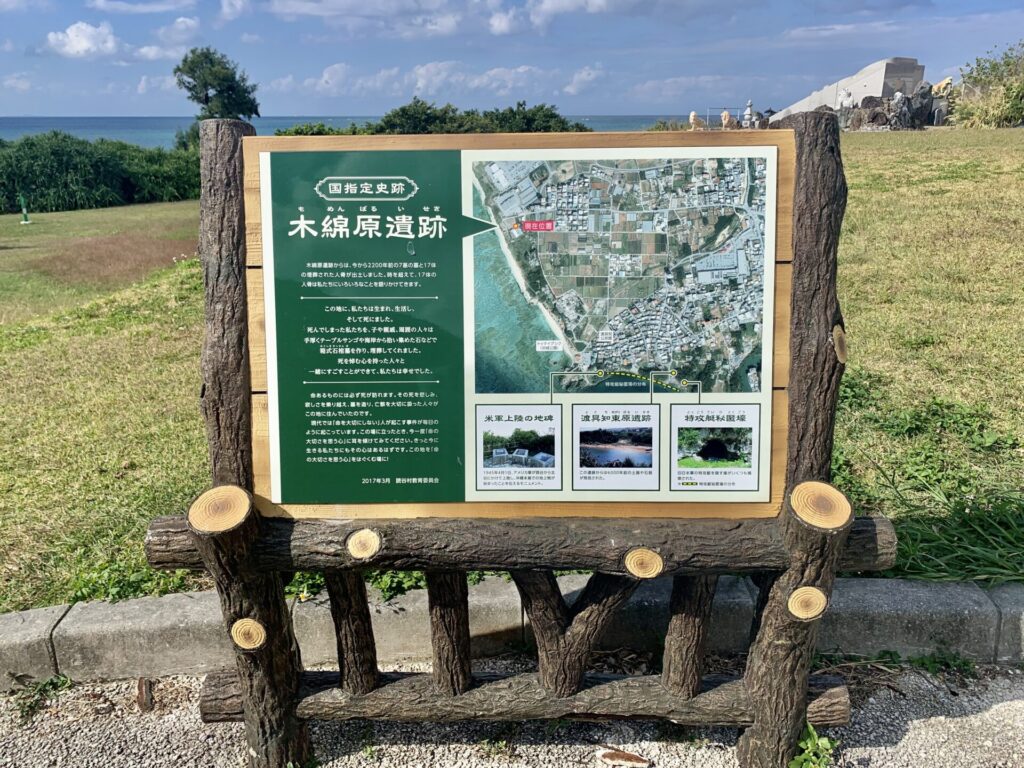 There is a nationally designated historic site called the Momenbaru Ruins, and it is the place where the box-type sarcophagus tomb that seems to have been used in the middle of the Okinawa midden era was discovered for the first time in Okinawa.
Reference URL: https://bunka.nii.ac.jp/heritages/detail/140087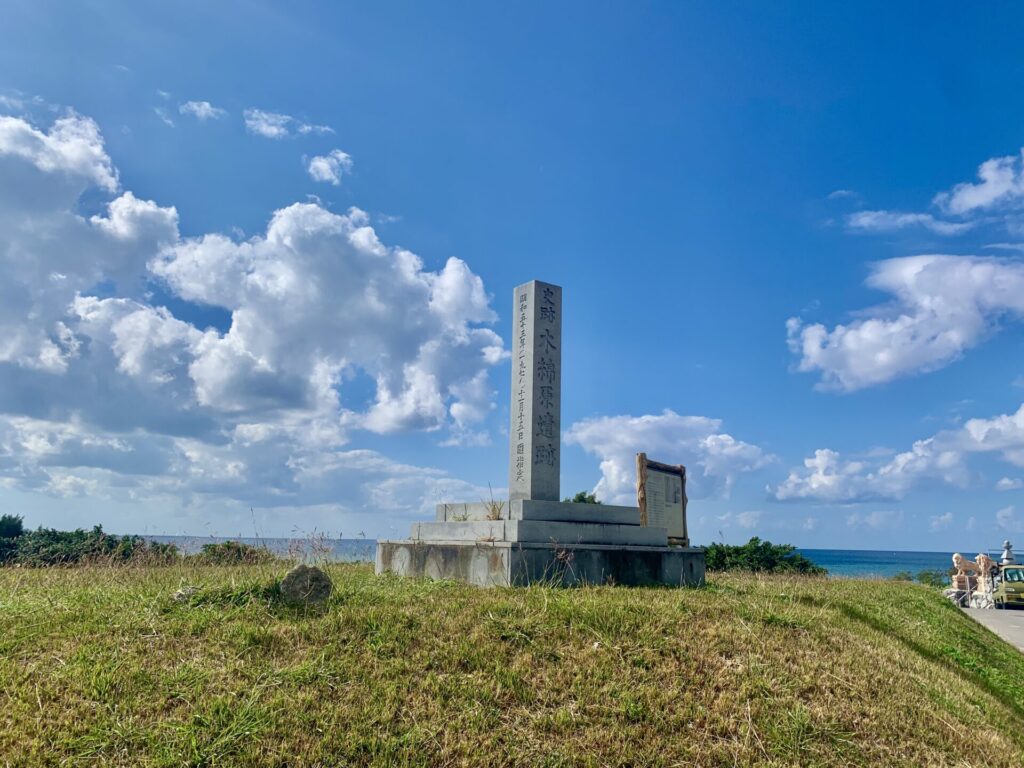 Currently, a stone monument is being built, and the history of the Momenbaru remains is written on the information board.
Summary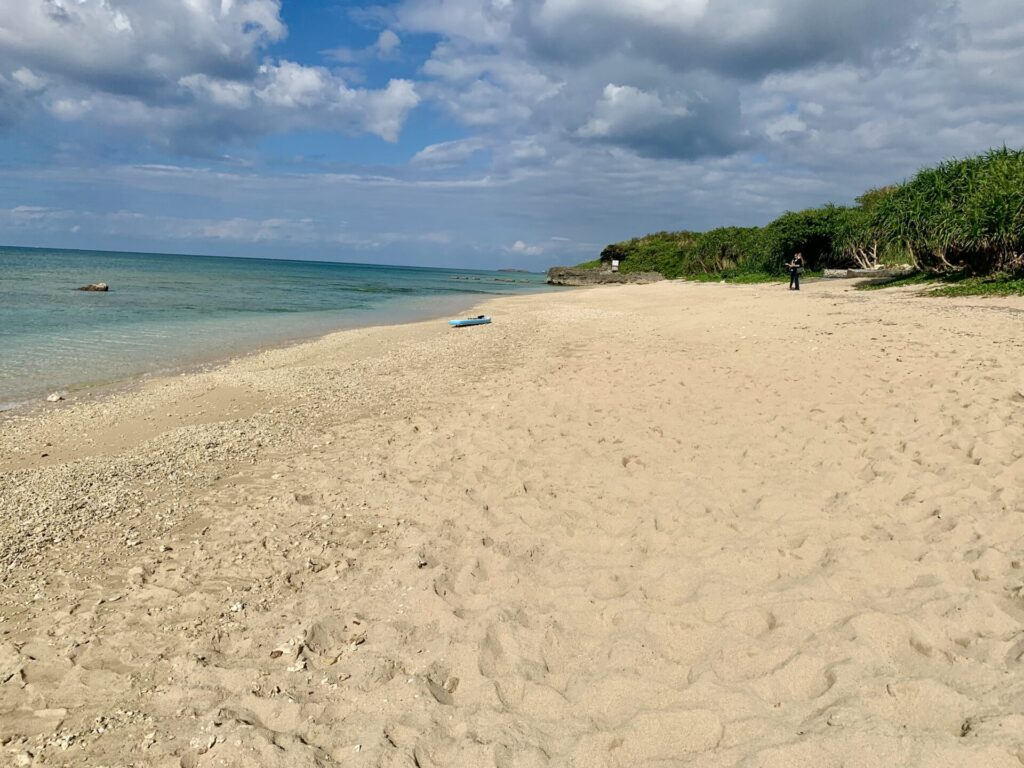 This time, We introduced Momenbaru Beach.
There are few tourists, and there are only a few locals and people working at US military bases, so it is a beach where you can enjoy the atmosphere of a private beach.
This beach is especially recommended for those who want to spend a quiet and relaxing time on the sandy beaches of Okinawa.
Thank you for reading until the end.