Melody Beach is a located in Yomitan Village in the Central part of the main island of Okinawa.
The exceptionally transparent sea and gorgeous sandy beach draw visitors to this area.
When you see it in person, it's overpowering.
There are the famous tourist destinations near by Melody Beach such as "Murasakimura", "Gala Blue Sea" and "Nirai Beach".
It's not a place where many tourists come, but the beach is very beautiful and the size of the rocks is overwhelming.
It is a unknown beach recommended for those who want to feel the nature of Okinawa and those who want to spend a relaxing time on gorgeous beach.
Evaluation of The Melody Beach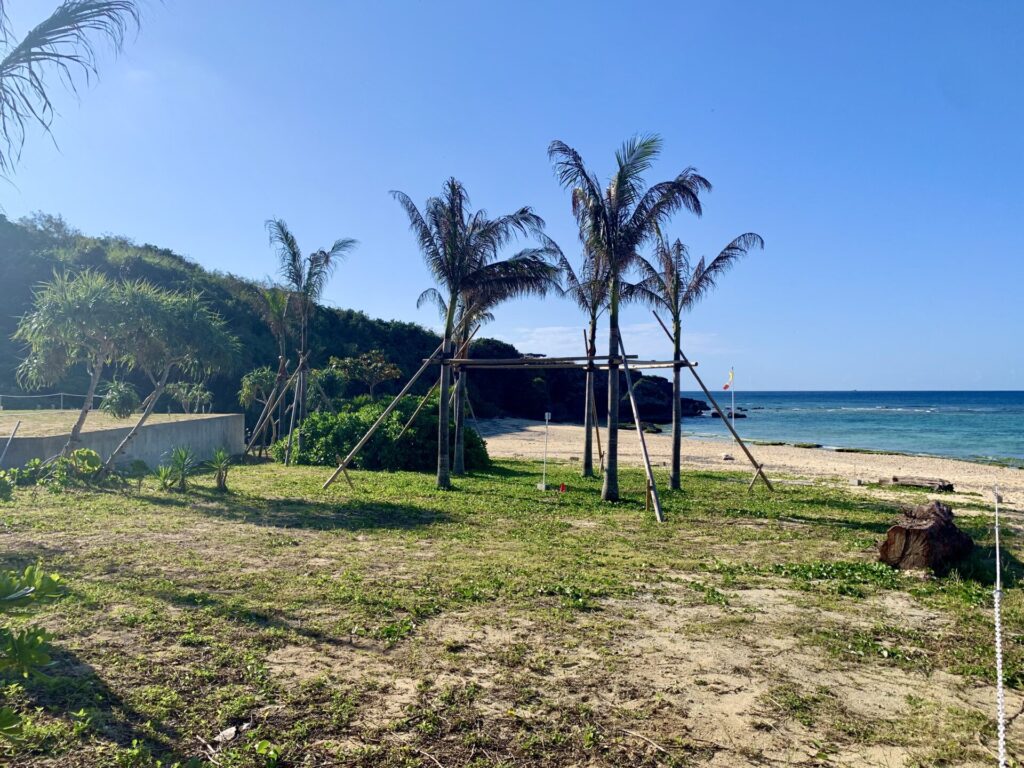 Notes: This evaluation is compared with other beaches in Okinawa by Okinawa Bookmark administrator
Information of Melody Beach
| | |
| --- | --- |
| Swimming period | Nothing |
| Business hours | Nothing |
| Swimming fee | Free |
| Protective net | No |
| Lifeguard | No |
| Shower room | No |
| Locker | No |
| Swimming Equipment Rental | Nothing |
| Activities | Nothing |
| Shop | No |
| Restroom | No |
| Official site | Nothing |
Melody Beach is not suitable for swimming because there are no protective nets or guards.
For those who want to swim and enjoy activities, we recommend going to Nirai Beach, which has swimming facilities.
It takes 15 minutes by foot from Melody Beach to Nirai Beach.
It takes 3 minutes if you go by car.
Recommended Points
Smooth sandy beach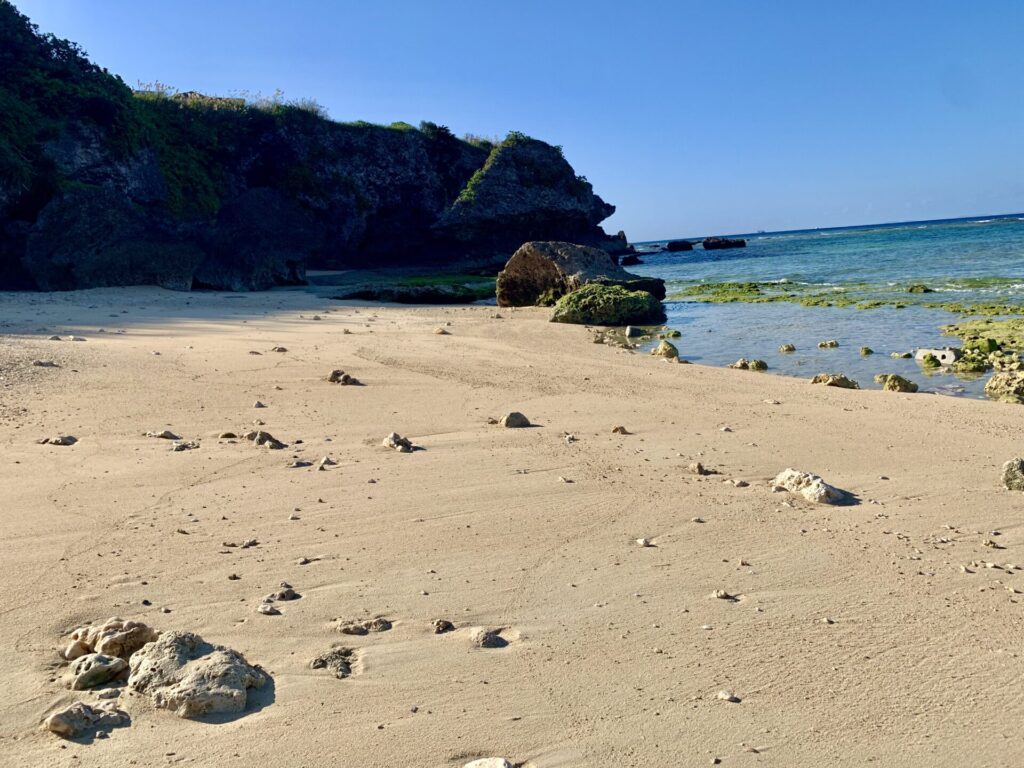 The smooth and gorgeous sandy beach is ideal for relaxing.
Although there are certain areas where seashells and small stones have been combined, it is safe to go barefoot.
Highly transparent sea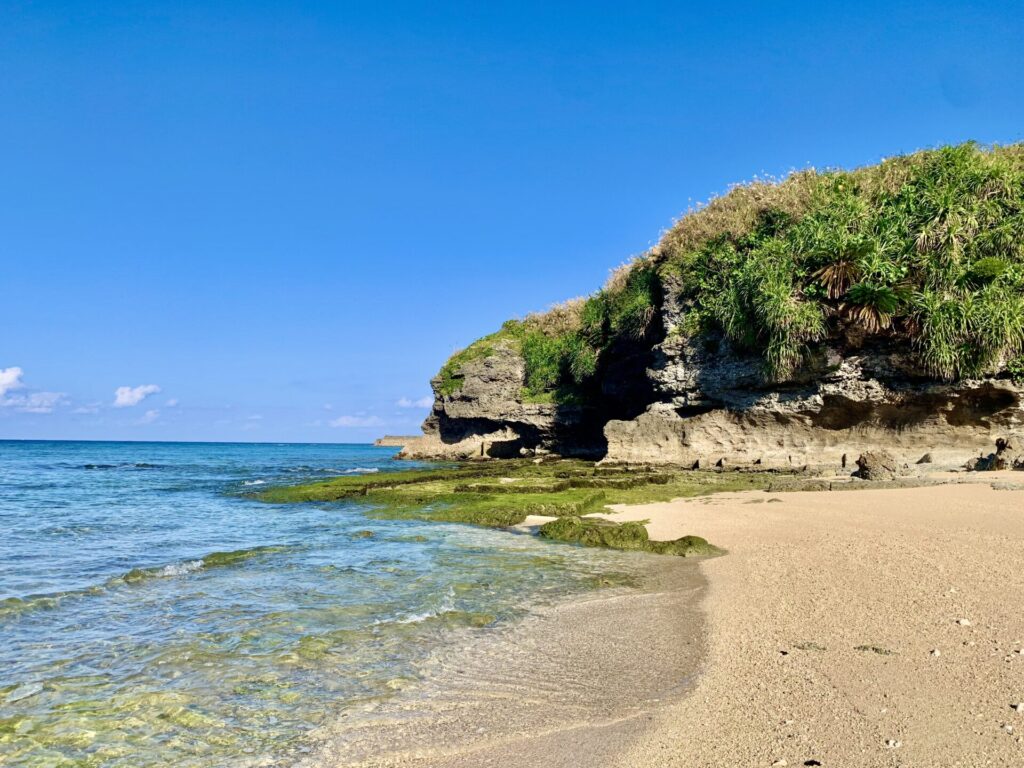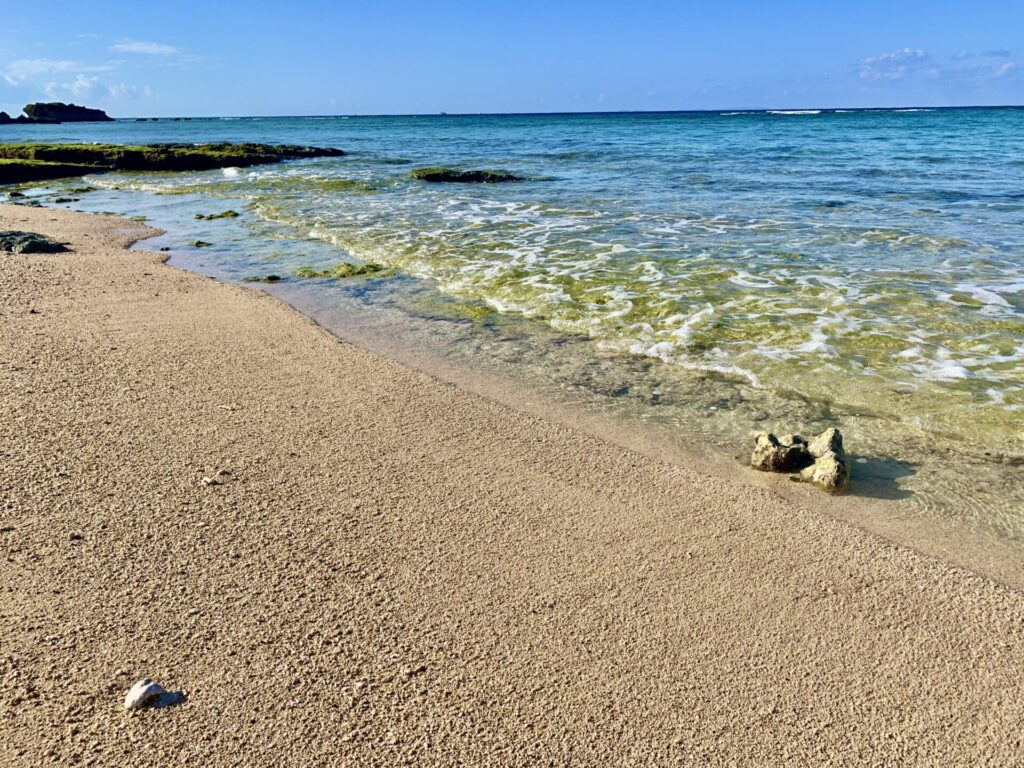 The transparency of the sea was high and there was no muddy feeling at all.
The combination of smooth sandy beaches and clear waters is amazing.
The rocky area is beautiful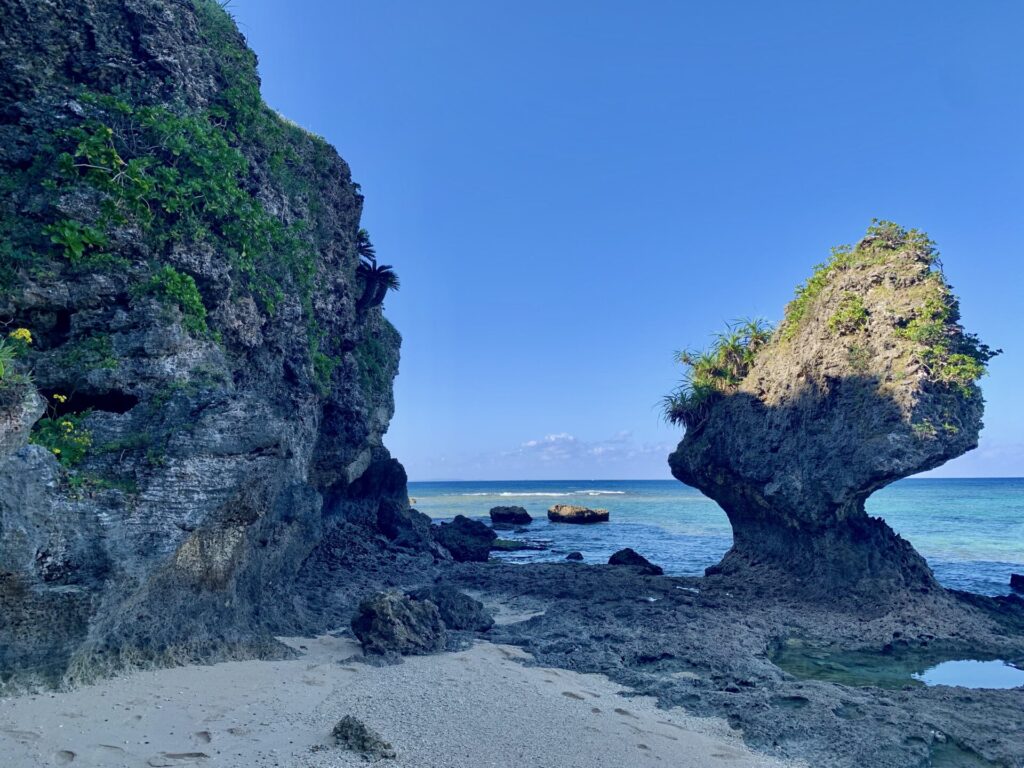 It is hard to see how huge this right side of rock in the image, Actually the height of the rock is about 7m.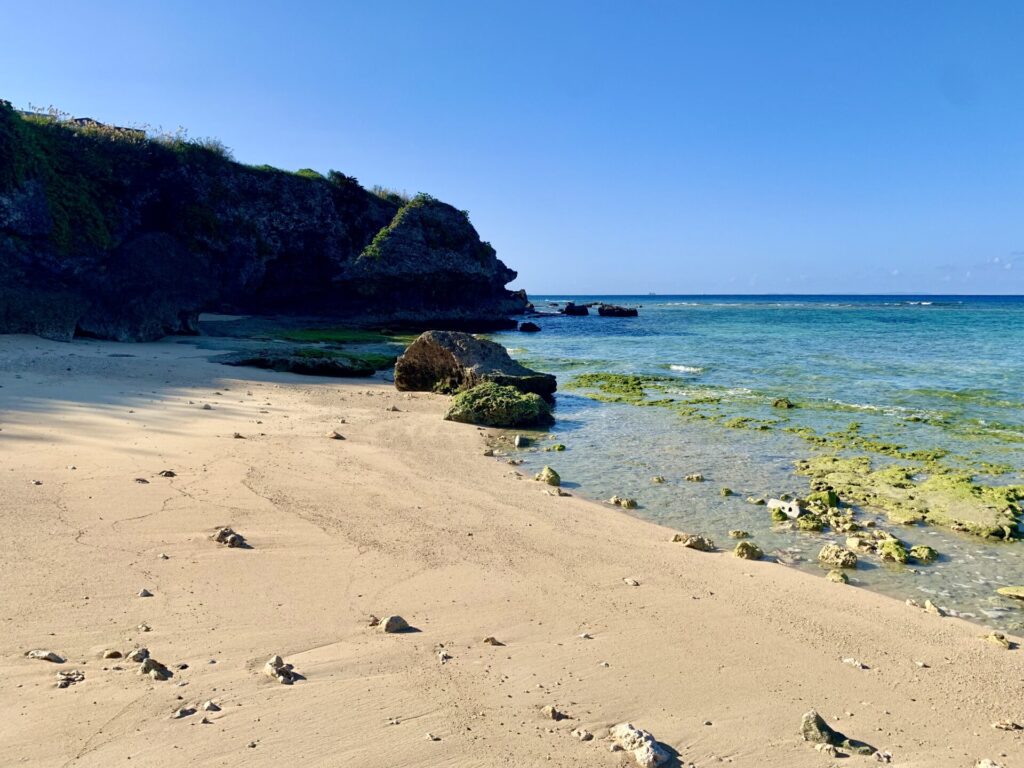 These rocks are amazing.
The surroundings are full of green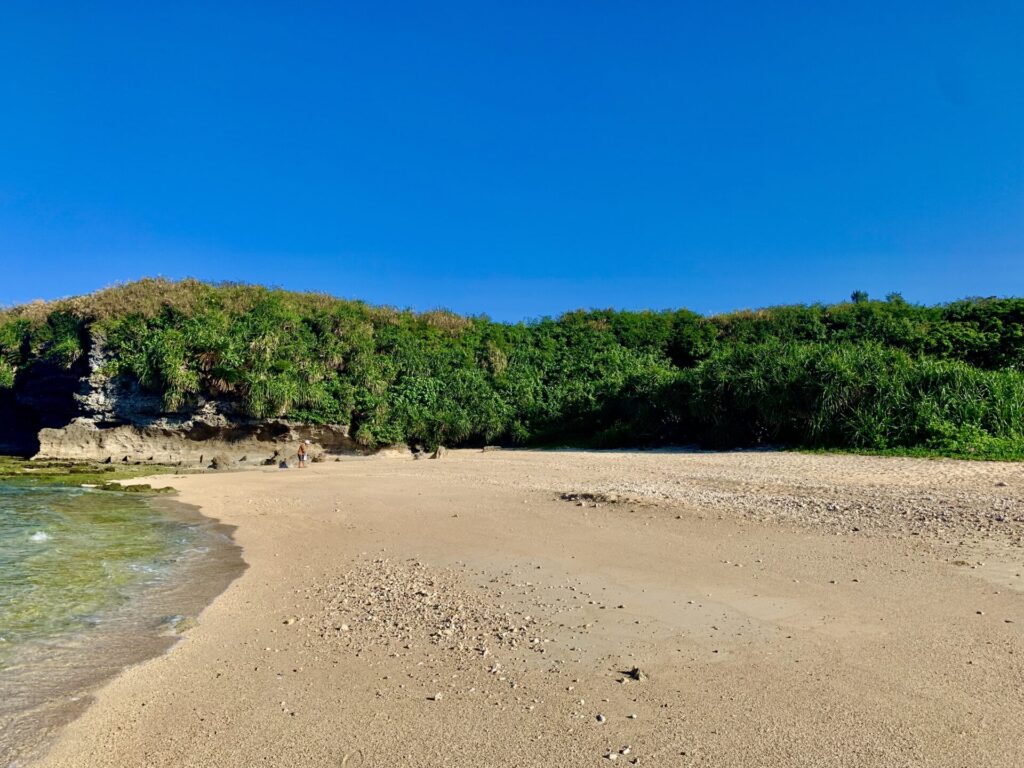 The surrounding area is full of greenery, and it feels like there is a melody beach surrounded by greenery.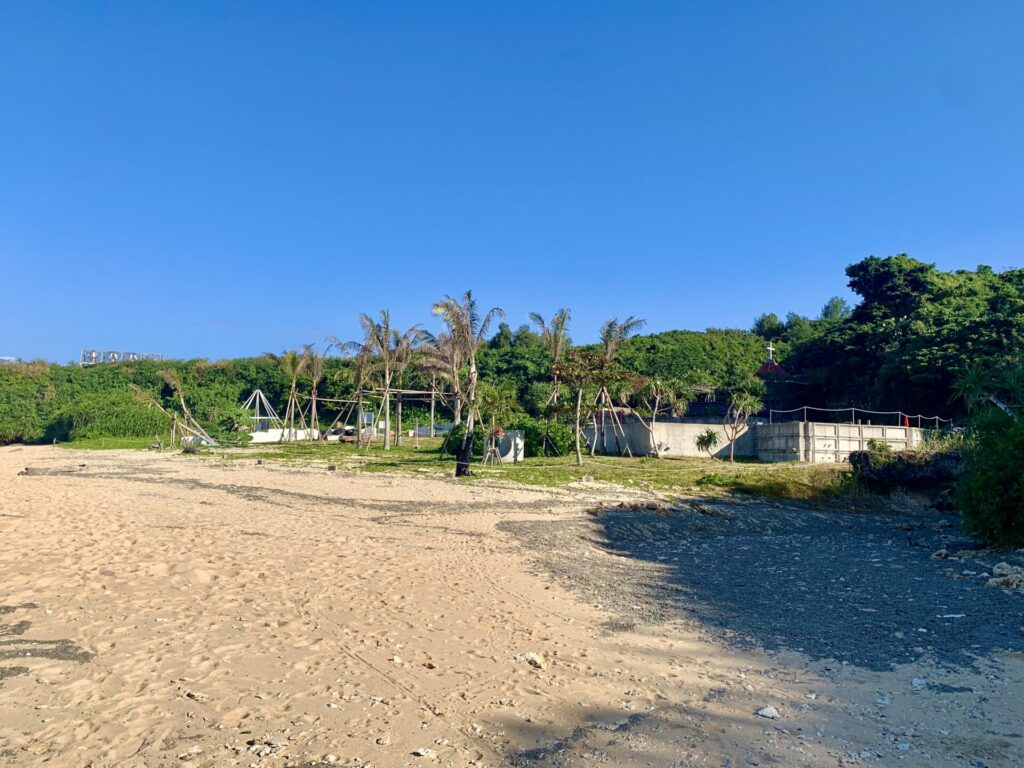 These are palm trees and it has a Okinawan atmosphere.
Hard to find the Melody Beach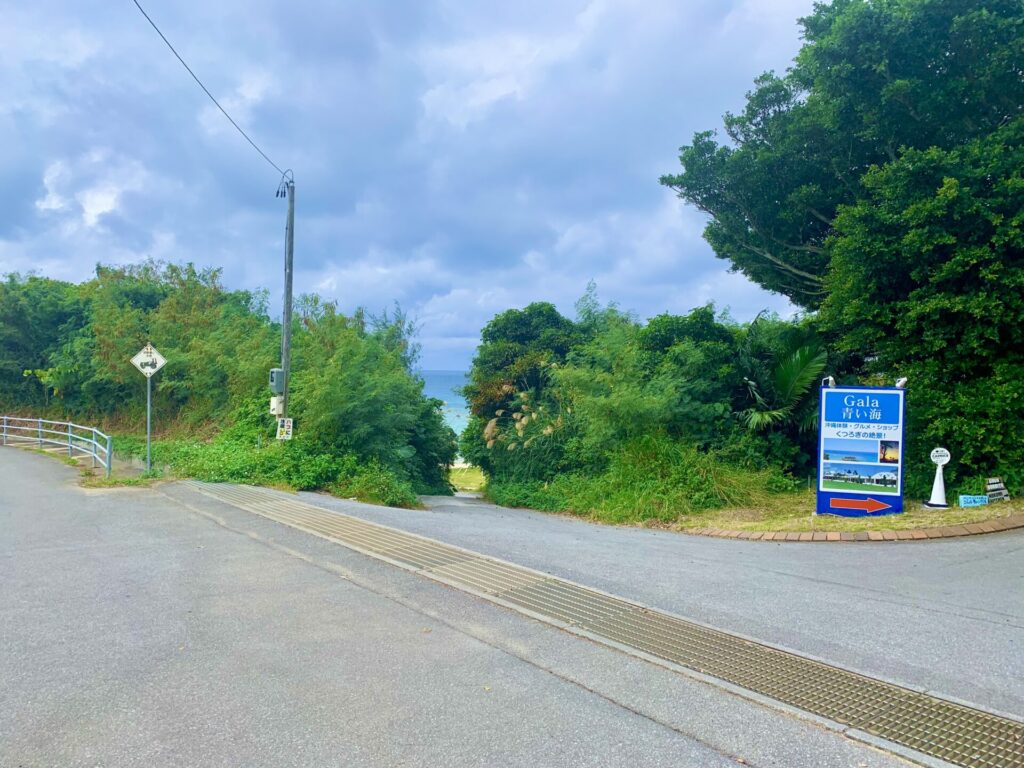 You can see the sea in the middle of the image above, and there is Melody Beach down there.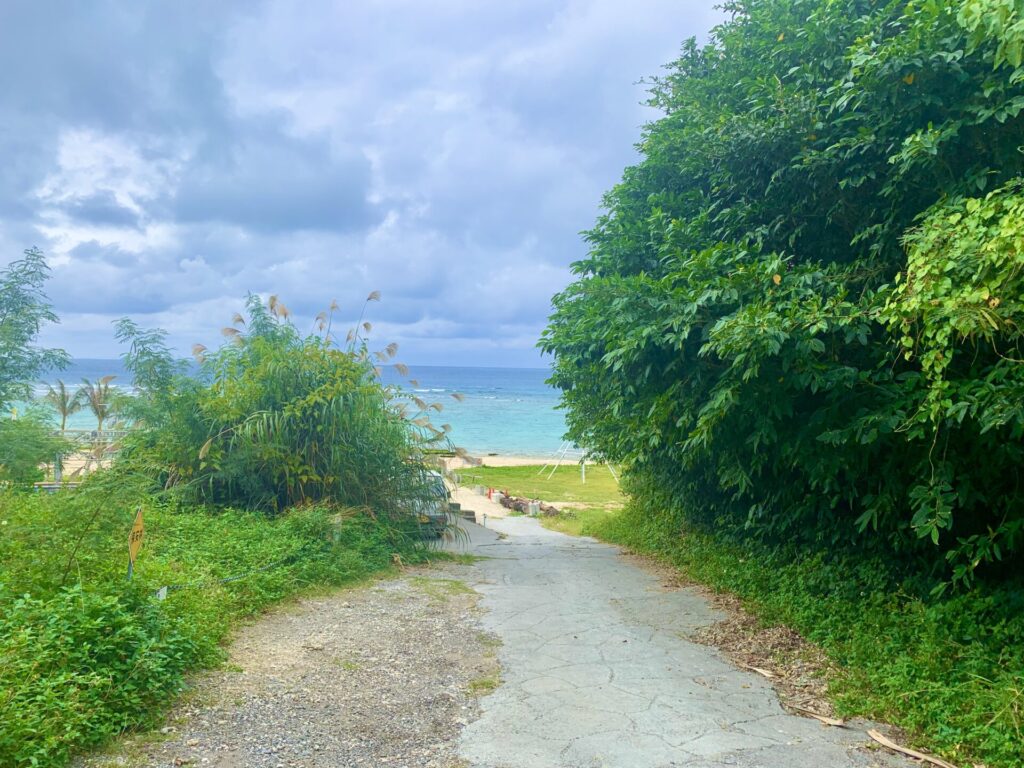 If you go down the hill a little, you will see this kind of scenery, and you will find Melody Beach.
Precautions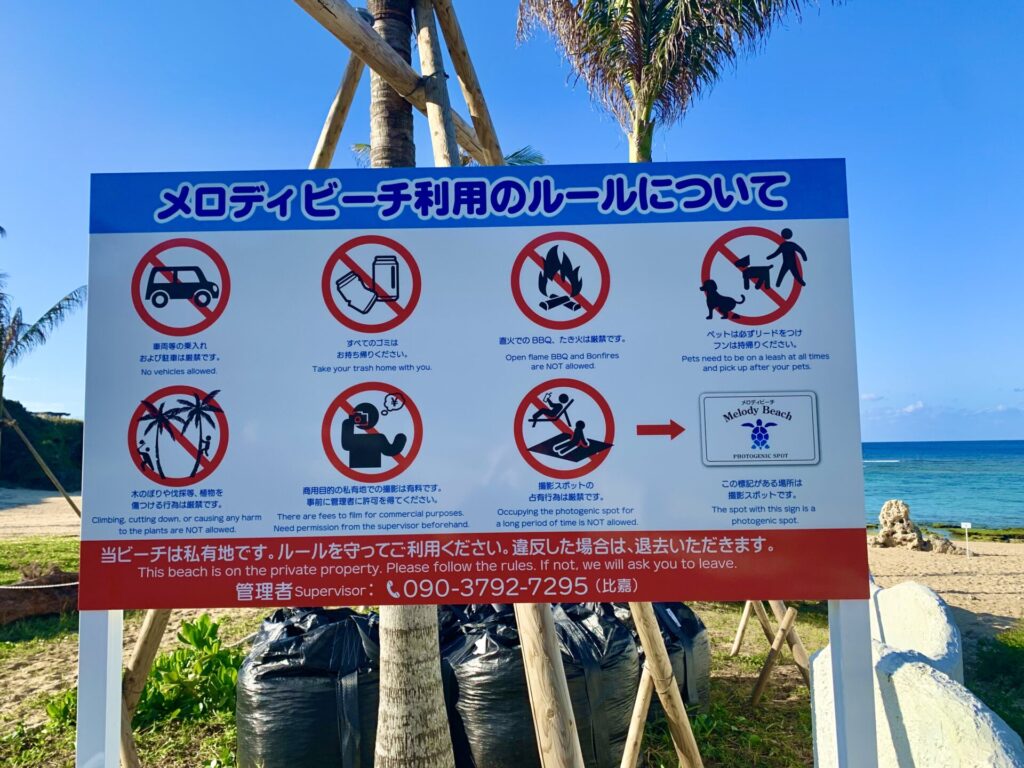 On Melody Beach, there is a signboard with some instructions, so please obey them.
Access Infomation
Access
About 60 minutes by car from Naha Airport
Address
Yomitan Village, Okinawa Prefecture
Parking
No
There is a parking lot at the nearby "Gala Blue Sea" and "Murasakimura"
(free of charge)
Restroom
No
There is no parking lot at Melody Beach, but we recommend that you park at the free parking lot and walk to the nearby "Gala Blue Sea" and "Murasakimura".
No matter which way you park and go to Melody Beach, you will arrive in about 5 minutes on foot.
Information around Melody Beach
Gala Blue Sea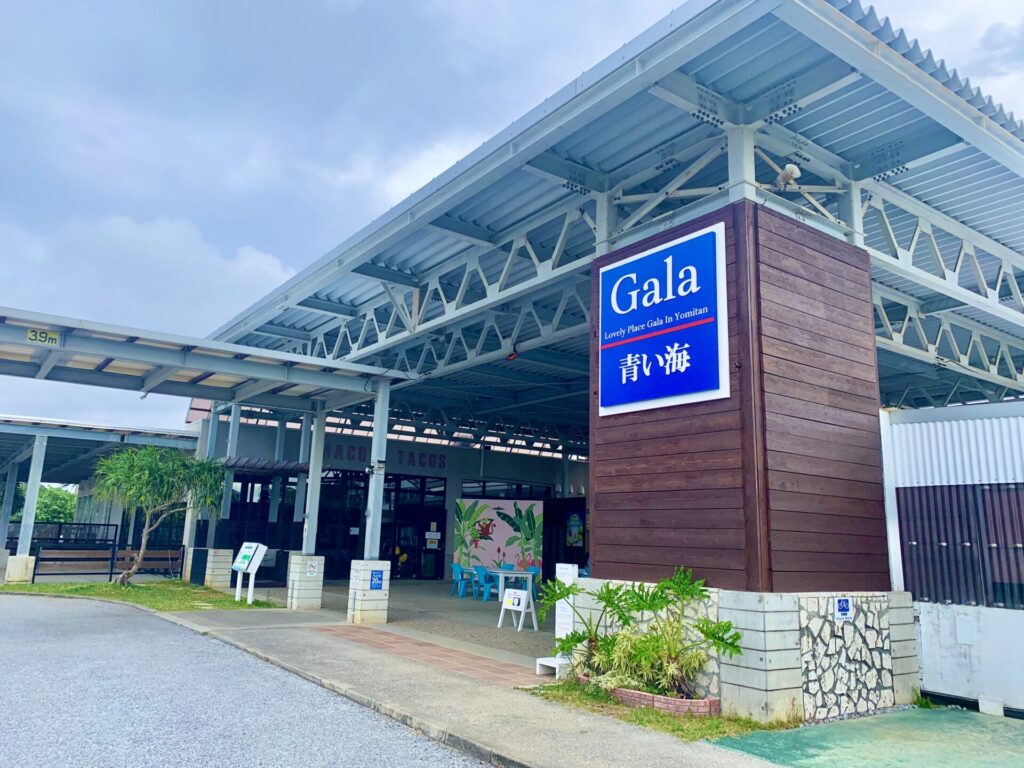 Gala Blue Sea is a facility where you can experience ceramic art, Ryukyu glass, restaurants, etc. with the concept of "seeing", "eating", and "experiencing" the charm of Okinawa.
There is also a ceramic art shop, so it is recommended to buy souvenirs from Okinawa or go for lunch.
Murasakimura
Murasaki Mura is a tourist facility that reproduces the building of the Ryukyu era, and the tiled roof building is decorated with shisa in places.
Inside the building, they offer various experience services, such as making cups and practicing shamisen using Ryukyu glass.
Summary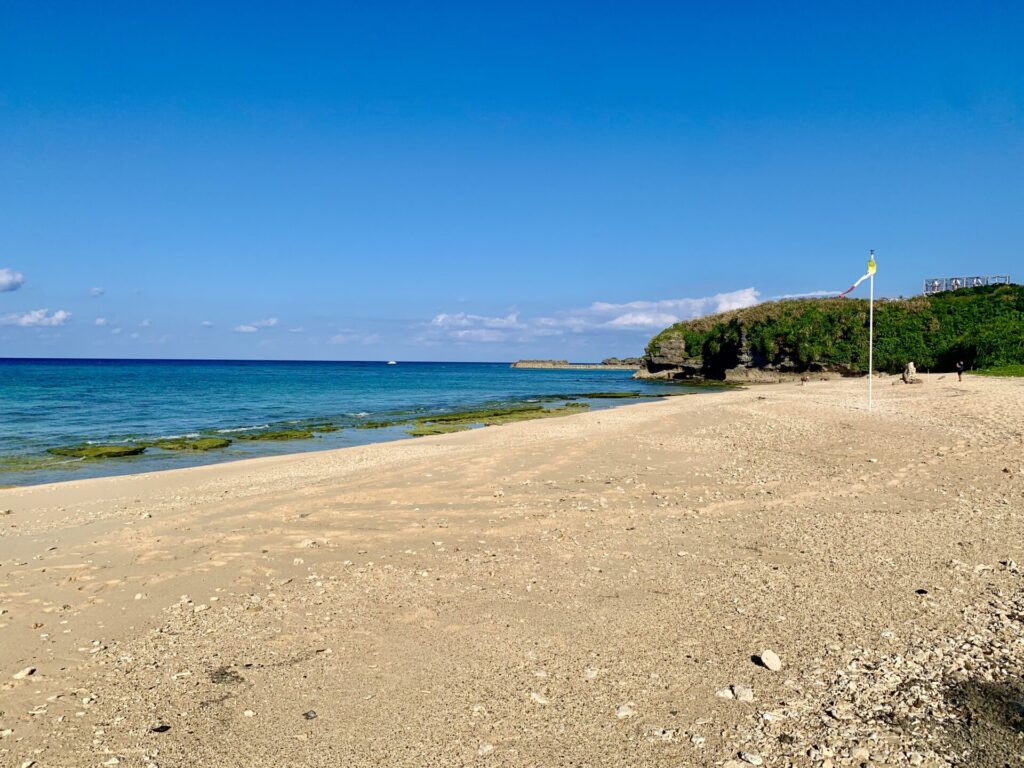 Melody Beach is not a place for tourists to come, so it feels like a private beach.
This beach is recommended for those who want to enjoy the atmosphere of Okinawan beaches along the beach and those who want to go to the beach with few people.
Please visit Melody Beach when you go to Yomitan Village.
Thank you for reading until the end.
Advertisement