Cape Maeda is located in Onna village in the Northern part of the main island of Okinawa.
There is "Blue Cave" which is famous for diving and snorkeling in Cape Maeda.
So this place is visited by many tourists every year.
The view from the observatory is superb, and the large jagged rocks and the blue sea are mysterious and you can enjoy it just by looking at the scenery.
It is a standard tourist destination and there are many beautiful beaches such as Zane-Beach, nearby.
Evaluation of The Cape Maeda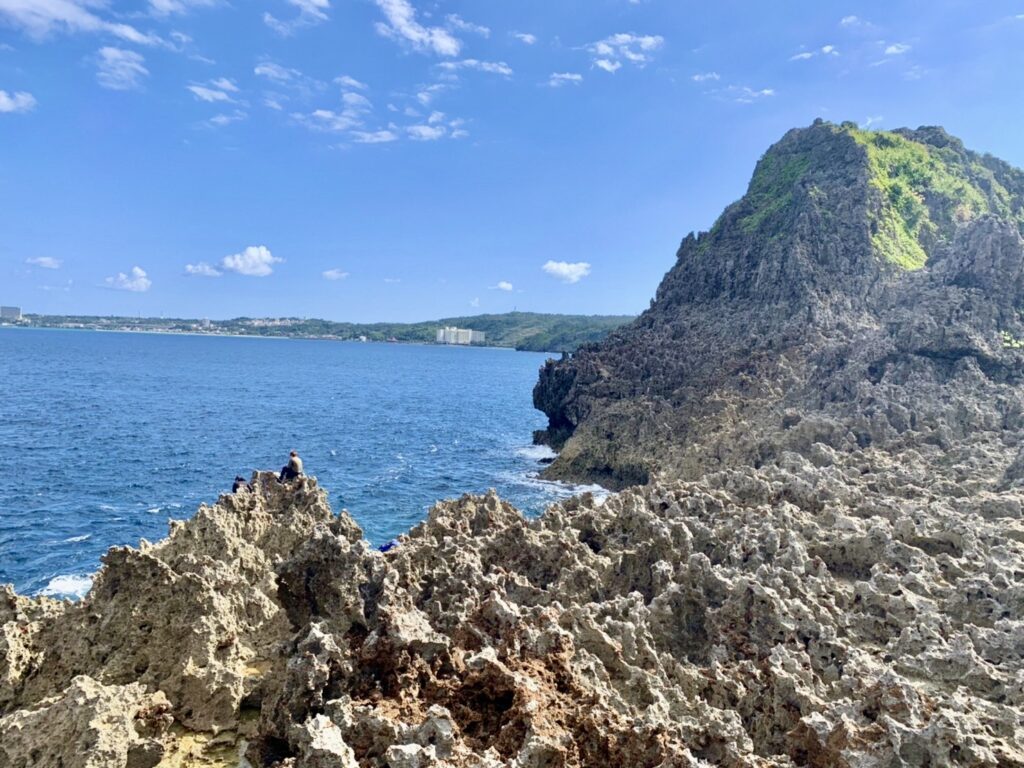 Notes: This evaluation is compared with other capes in Okinawa by Okinawa Bookmark administrator
Information of Cape Maeda
Business hours
Management office: 8:30 – 17:30
Parking: 7:00 – 19:00
Shower and Locker room: 7:00 ~ 18:30
Entrance fee
free
Parking
Available
1 hour, 100 yen
Restroom
Yes
Shop
Yes
Official HP
None
The area around Cape Maeda Square is a promenade and there are plenty of places to walk, so you can go safely.
The rocky area of Cape Maeda is difficult to walk, so it is recommended to wear shoes.
Recommended Points
Blue Cave
The blue cave is famous as a diving spot.
So if you want to try diving, please try it.
Best diving and snorkeling spot
There are various courses for diving and snorkeling, so it is recommended to make a reservation according to the course you want to try.
Amazing scenery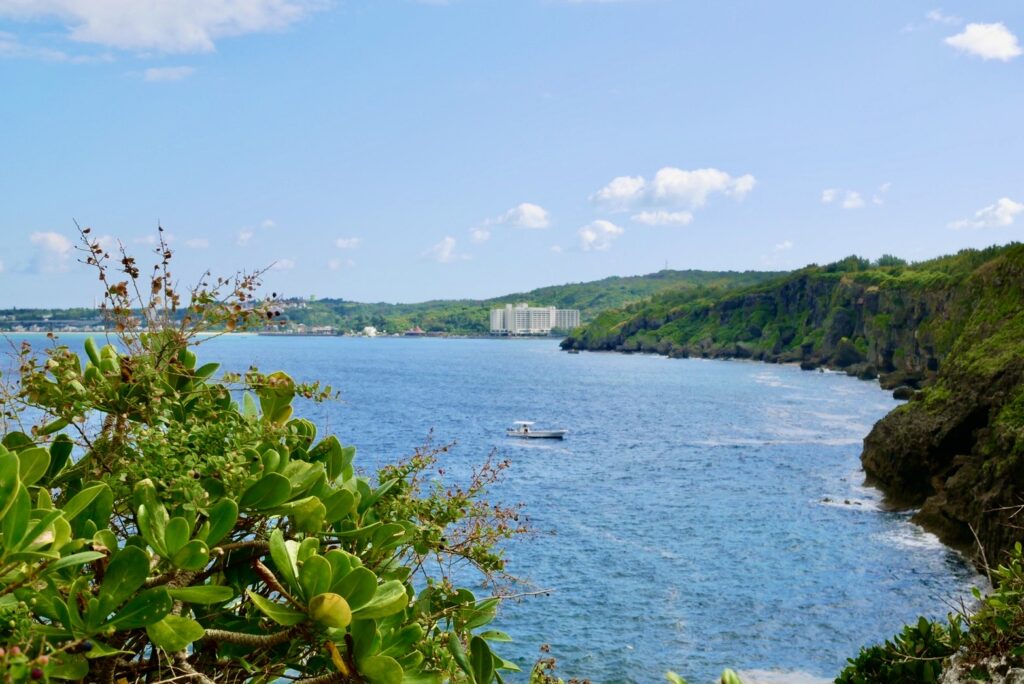 The view from the observatory is superb.
You can overlook the beautiful sea of Onna village, and when the weather is nice, you can even see Ie Island.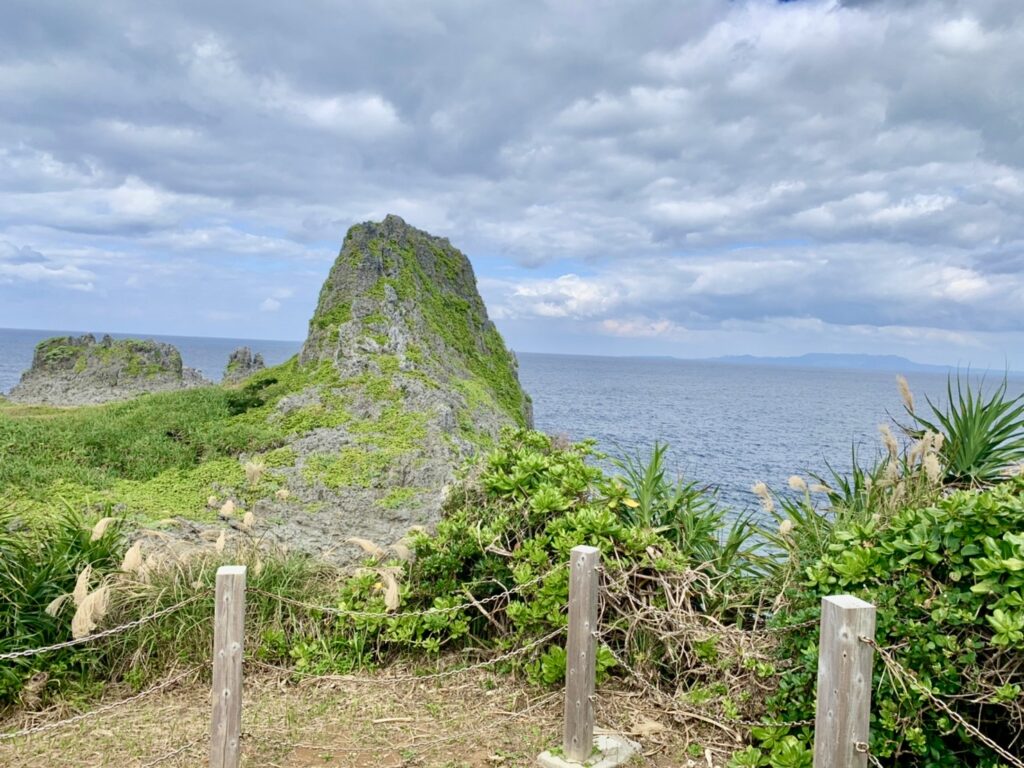 It is difficult to tell the size in the image, but it is very big and powerful.
It's not the exact height of the rock, but I feel that it should be about 50m.
The power of the waves is amazing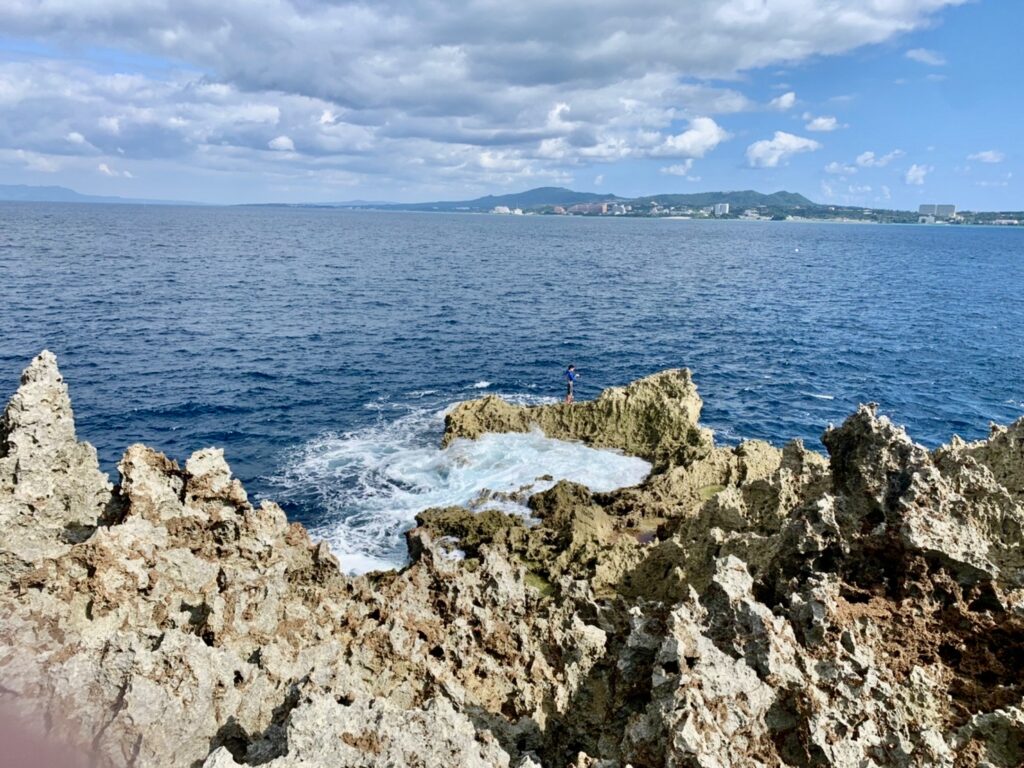 The waves are calm in some places, but the rocky area of Cape Maeda is very rough.
I walked to the vicinity of the rocky area of Cape Maeda, but please enjoy the scenery while paying attention to the safety aspect because there are many sharp rocks.
Beautiful promenade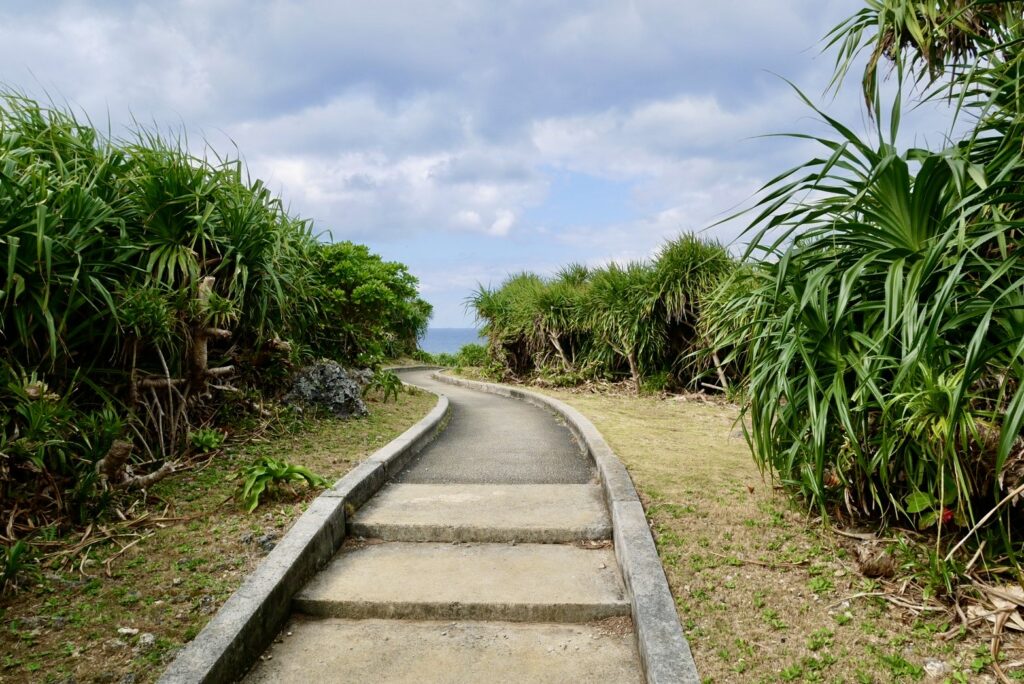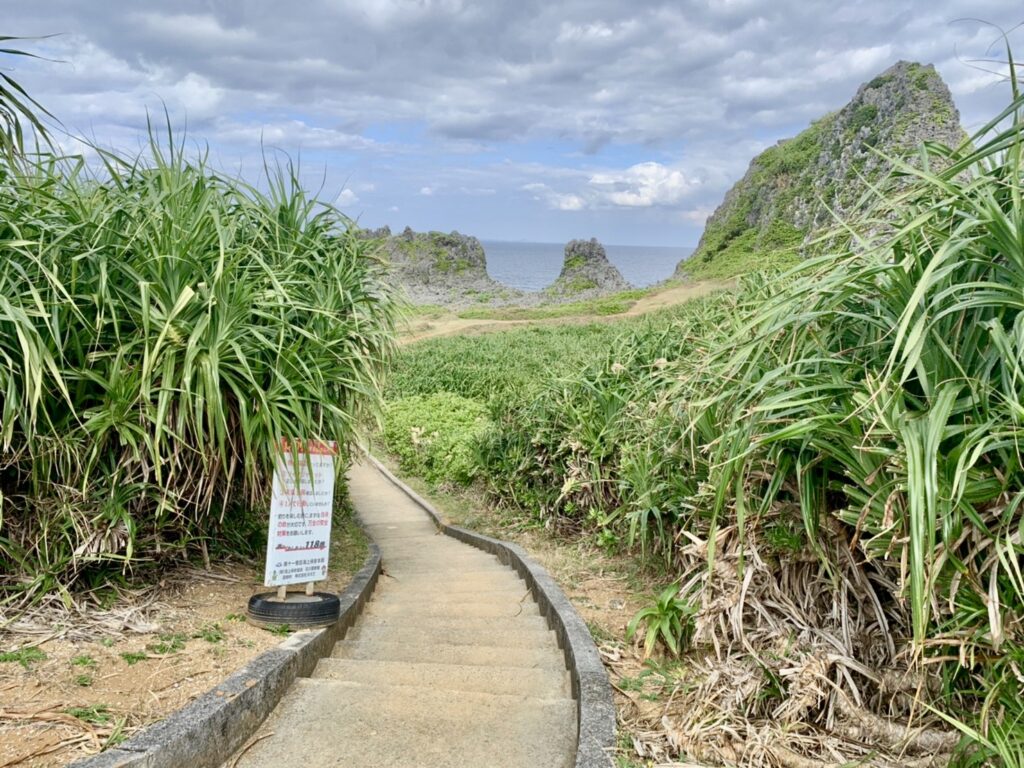 The promenade was very beautiful and it was great to take a walk while looking at the beautiful nature.
Ikoi Plaza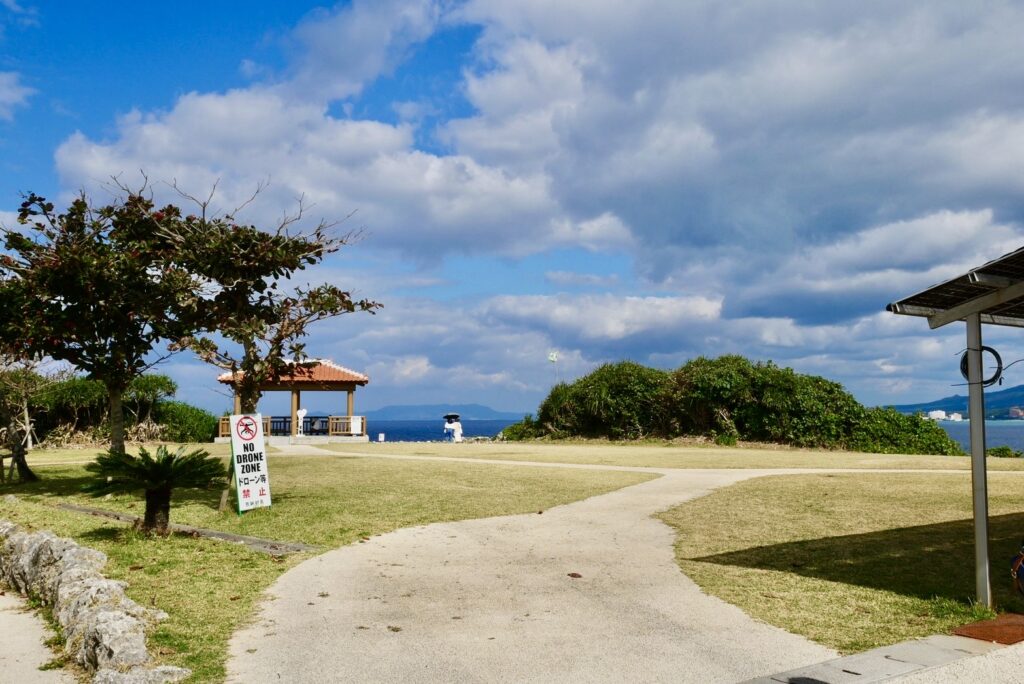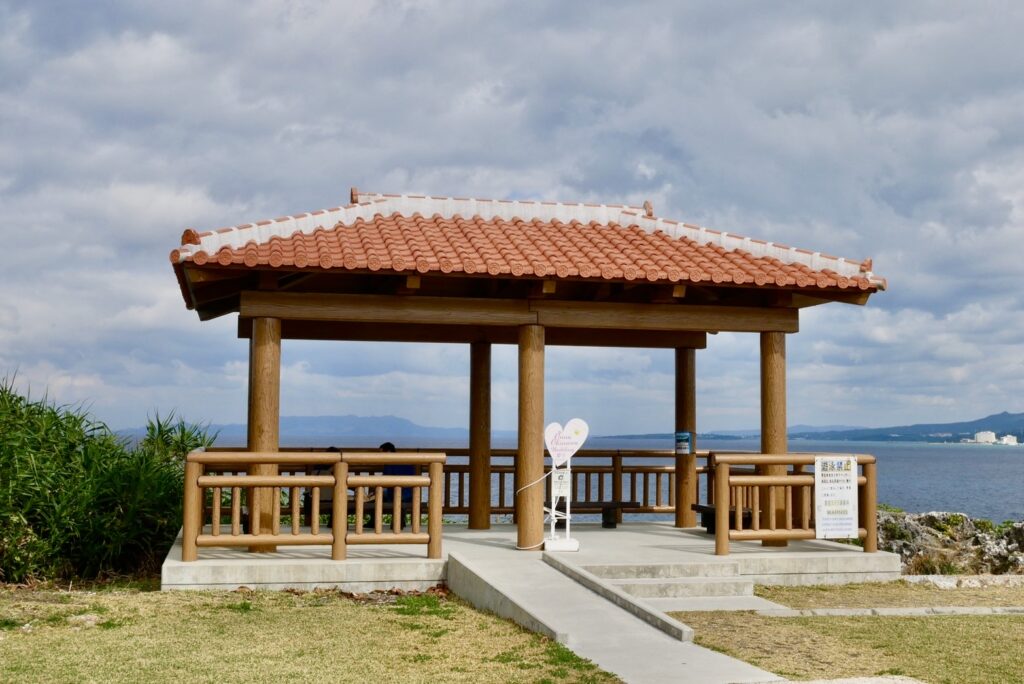 Azumaya is a space where you can take a rest and a space where you can enjoy the scenery.
You can also enjoy the view of Cape Maeda from the Ikoi Plaza.
Restaurants and Vending machines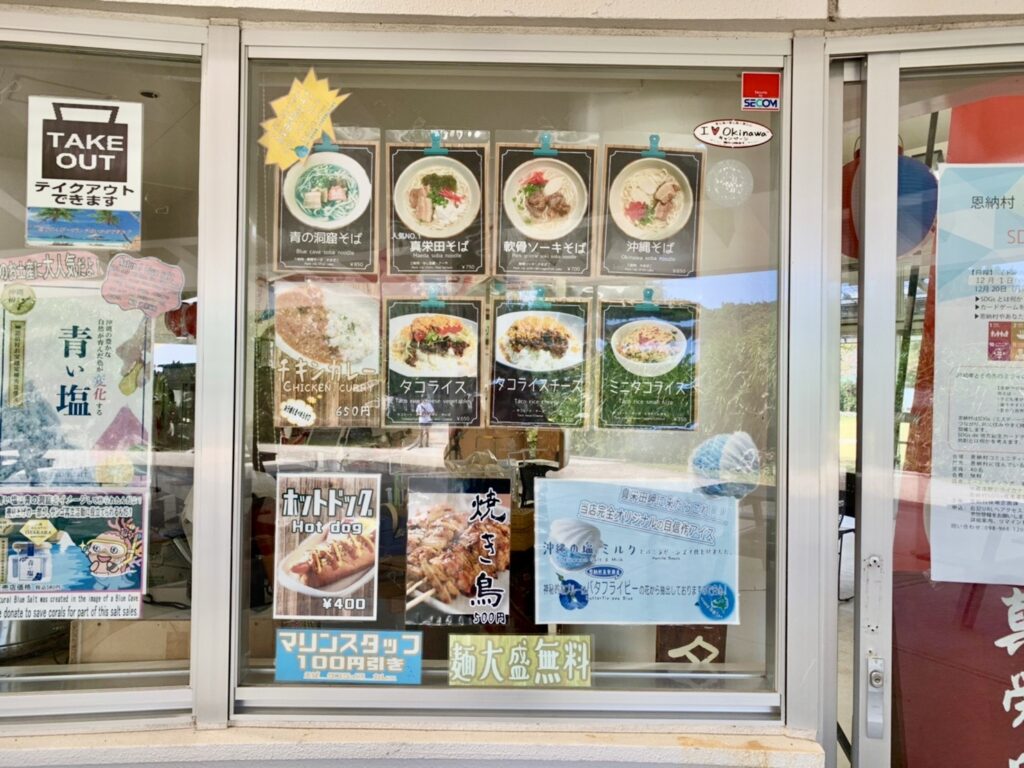 There is a restaurant called cwan-cwan, which has a menu of Okinawa soba, taco rice, and curry.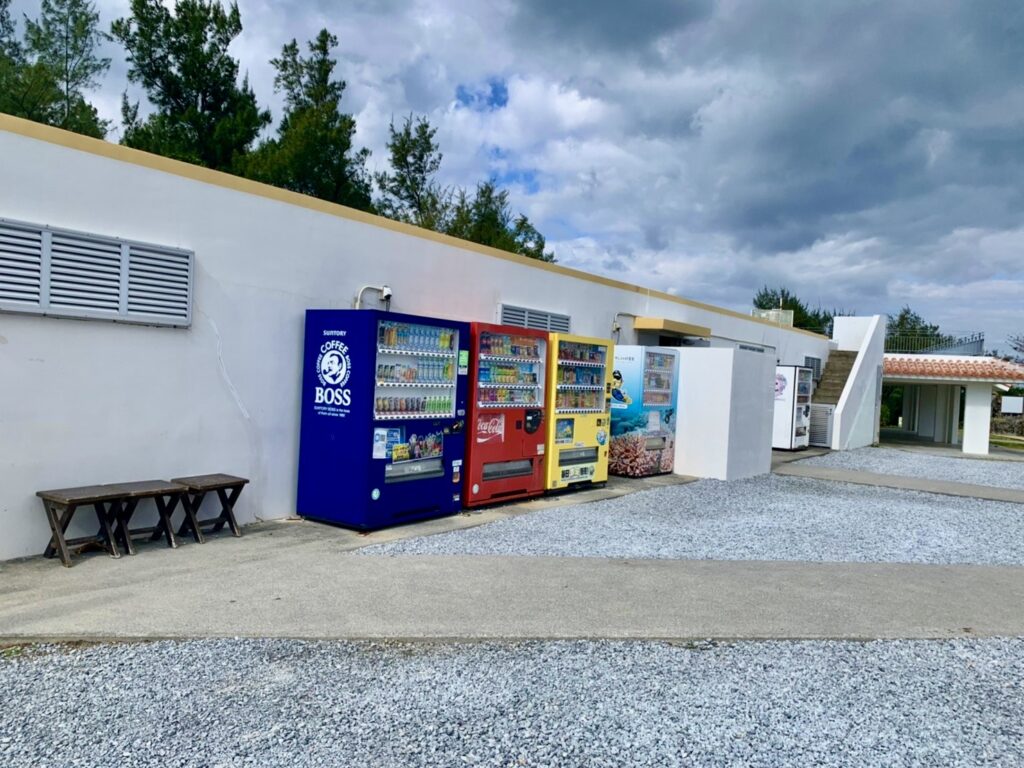 There are many vending machines, so you don't have to worry about drinks.
Restrooms and Shower room are available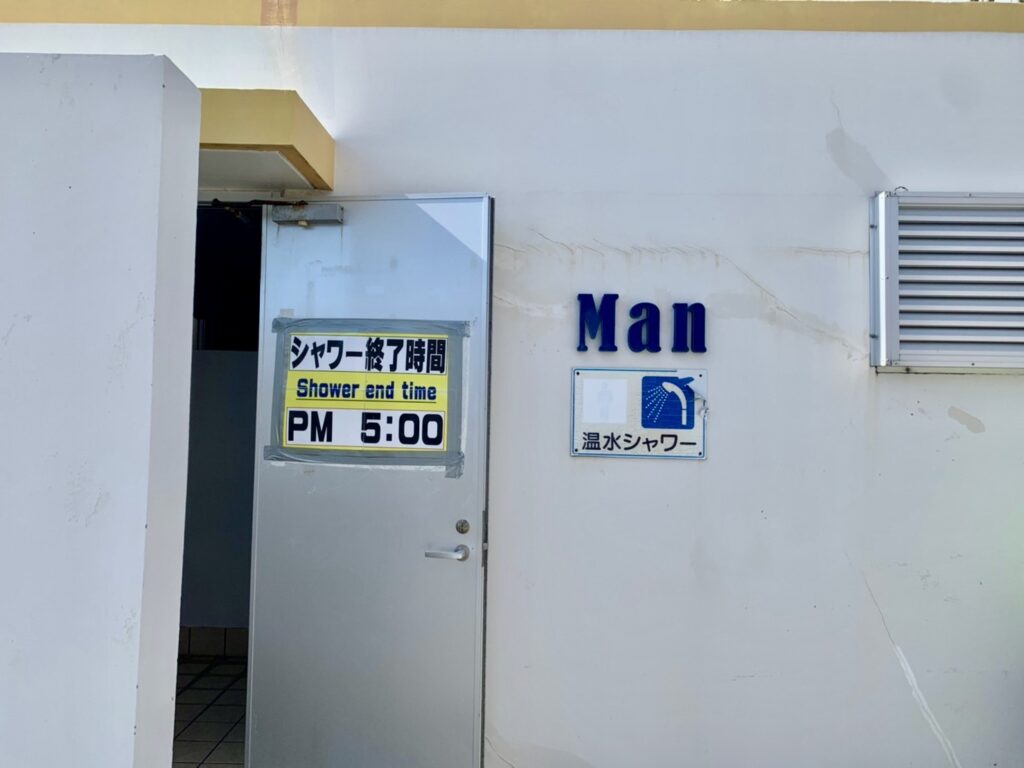 There was a shower room and locker room inside.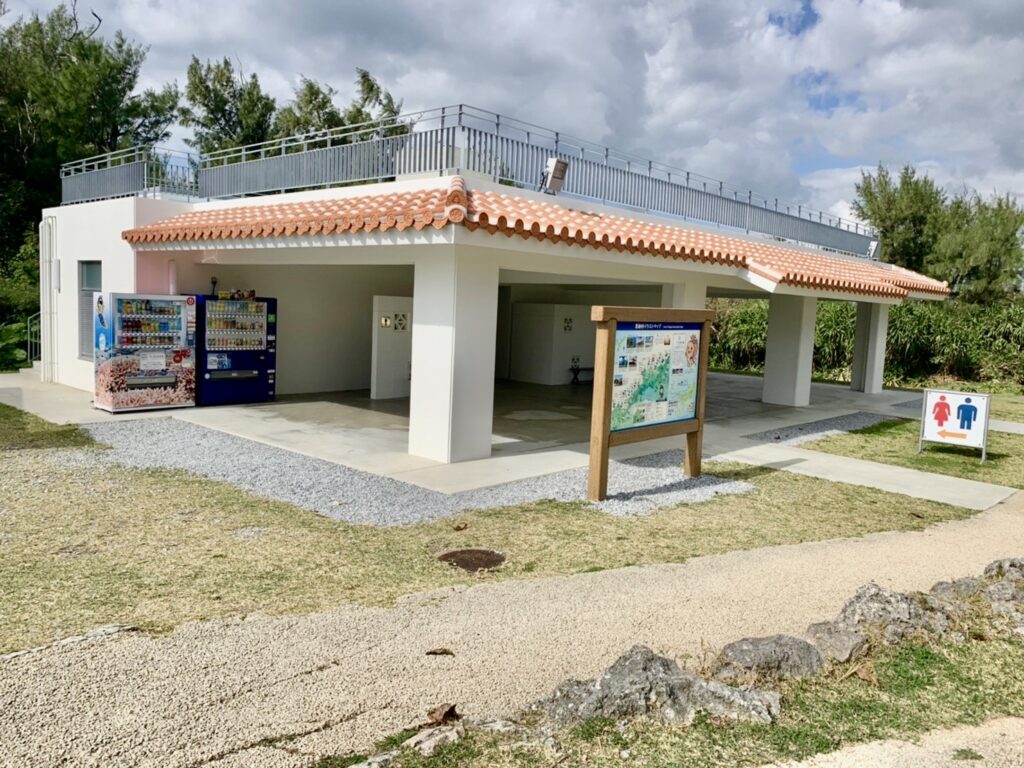 There are Restrooms too.
Access Information
Access
About 60 minutes by car from Naha Airport
Address
Maeda, Onna Village, Kunigami District, Okinawa Prefecture
Parking
Yes (Paid)
100 yen per hour
Restroom
Yes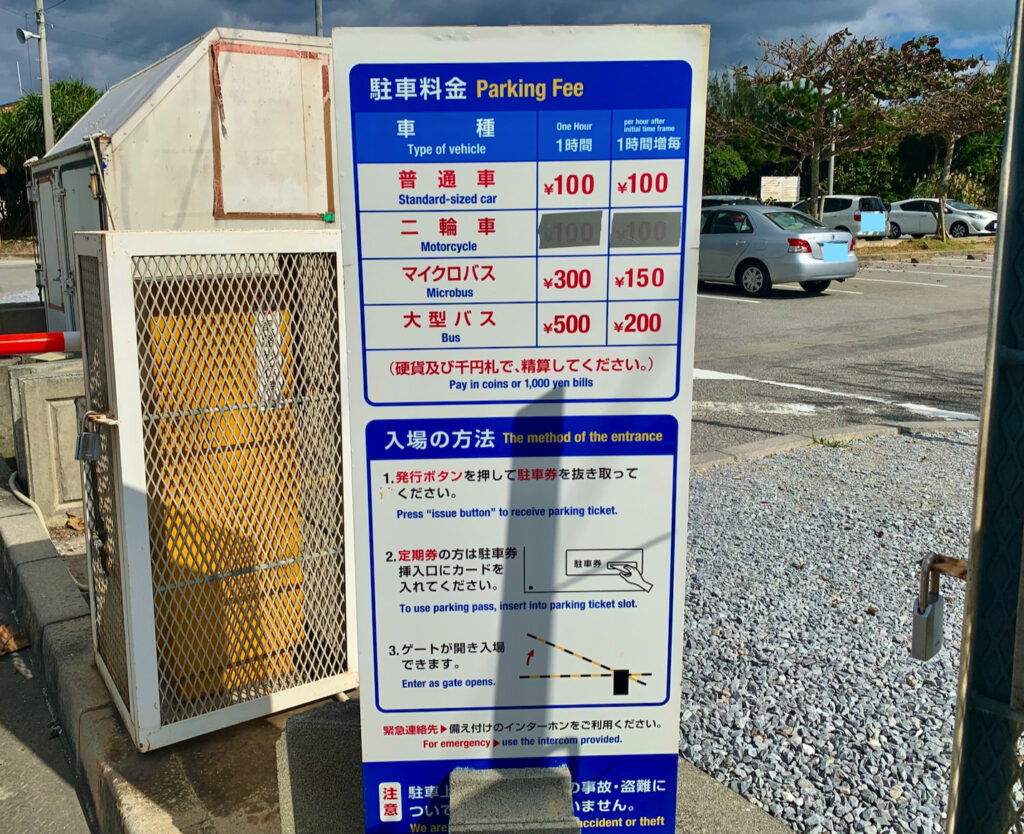 The parking lot is available for 100 yen per hour.
There is no other parking lot, so we recommend that you park at this parking lot and go to Cape Maeda.
Please take a note about the business hours of parking lot.
Parking lot / business hours: 7: 00-19: 00
Area Information around Cape Maeda
Zane Beach (BEACH51)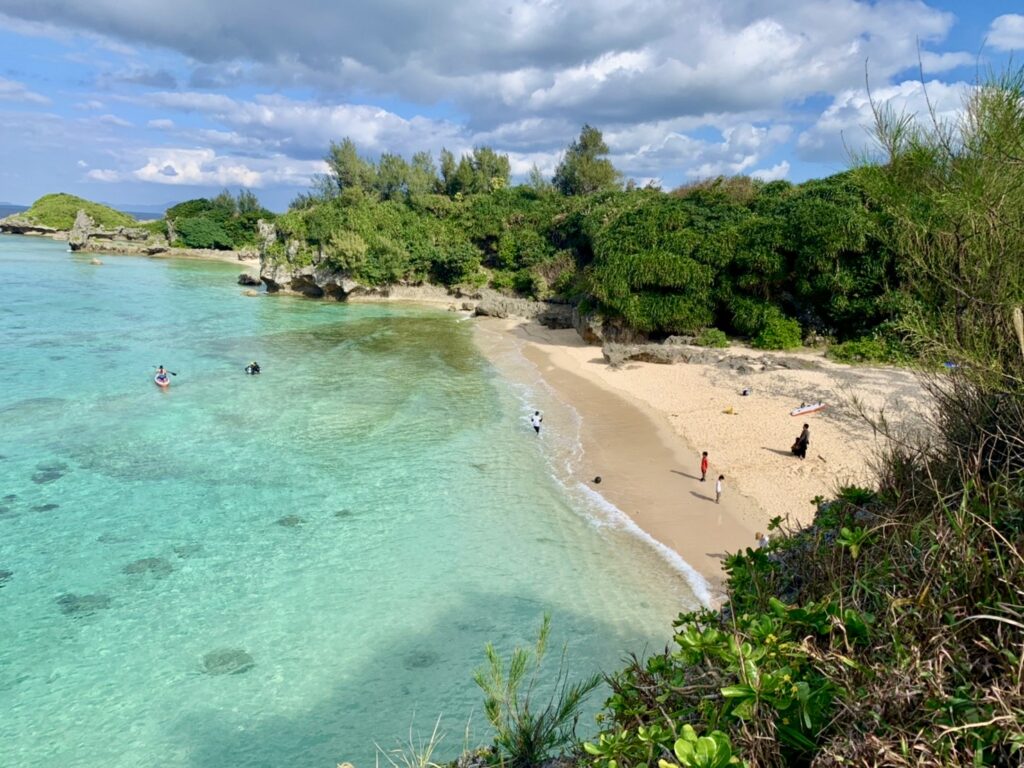 Zane Beach is called as "Beach51".
Smooth white sand and a clear sea are beautiful.
You can walk from Cape Maeda to Zane Beach.
It takes 5 min by walk.
MAEDA BEACH HOTEL
Maeda Beach Hotel is located near "Uramaeda beach" and can be reached in about 5 minutes on foot.
There is a pool in the hotel, so if you are not satisfied with the sea bathing, you can swim in the pool.
You can enjoy Authentic Thai cuisine at the dining bar.
It is also highly recommended as you can ask the staff about the marine activities of Onna Village and recommended places.
View on Expedia
Summary
This time, we introduce Cape Maeda.
There is "Blue Cave" which is famous for diving and snorkeling in Cape Maeda.
So this place is visited by many tourists every year.
You can enjoysuperb view from Cape Maeda and also diving andsnorkeling.
When you visit Onna Village, please visit "Cape Maeda".
Thank you for reading until the end.