Ufuta Beach(Koibito Beach) is located in Motobu Town in the Northern part of the main island of Okinawa.
The beach is characterized by highly transparent sea, white and beautiful sandy beach, and beautifully lined palm trees, and Ie island seen from Ufuta beach is very beautiful.
Ufuta Beach where you can barbecue, and ingredients and BBQ equipment can be prepared at Oki Loco, so it is recommended to make a reservation in advance.
Evaluation of Ufuta Beach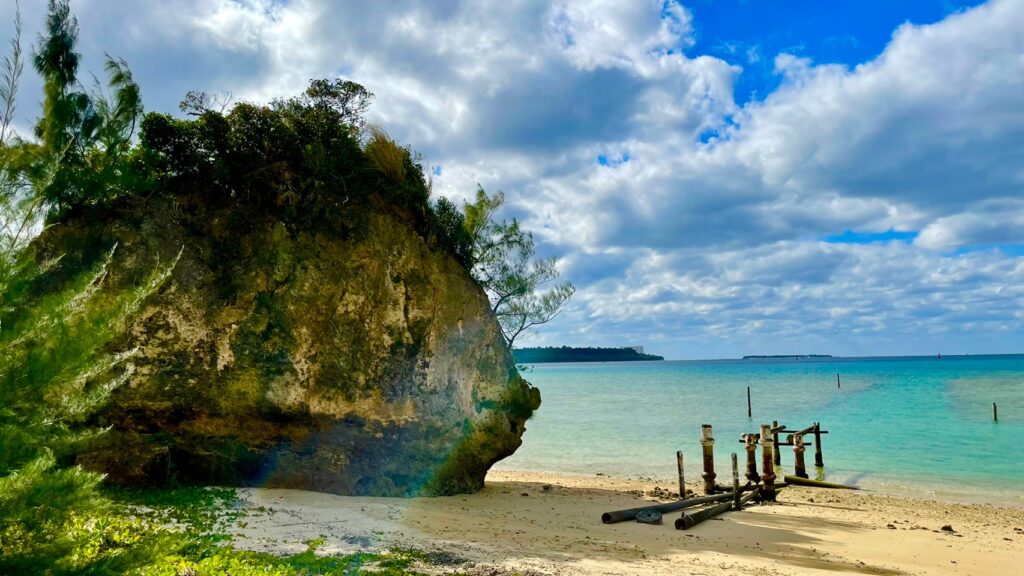 Notes: This evaluation is compared with other beaches in Okinawa by Okinawa Bookmark administrator
Information of Ufuta Beach
| | |
| --- | --- |
| Swimming period | Nothing |
| Business hours | Nothing |
| Swimming fee | Free |
| Protective net | No |
| Lifeguard | No |
| Shower room | No |
| Locker | No |
| Swimming Equipment Rental | No |
| Activities | No |
| Shop | No |
| Restroom | Yes |
| Official site | None |
There is no protective net and no lifeguards in Ufuta Beach, so it is not suitable for sea bathing.
It's a great place to enjoy a barbecue or take pictures in an area with beautiful palm trees.
[BBQ]
You can make a reservation for barbecue from Oki Loco, so please check here for details.
【rental】
- Parasol
- Hammock
- Mermaid costume
- Seashell chair
* Please check here for details.
Recommended Points
A superb view of Ie Island seen from Ufuta Beach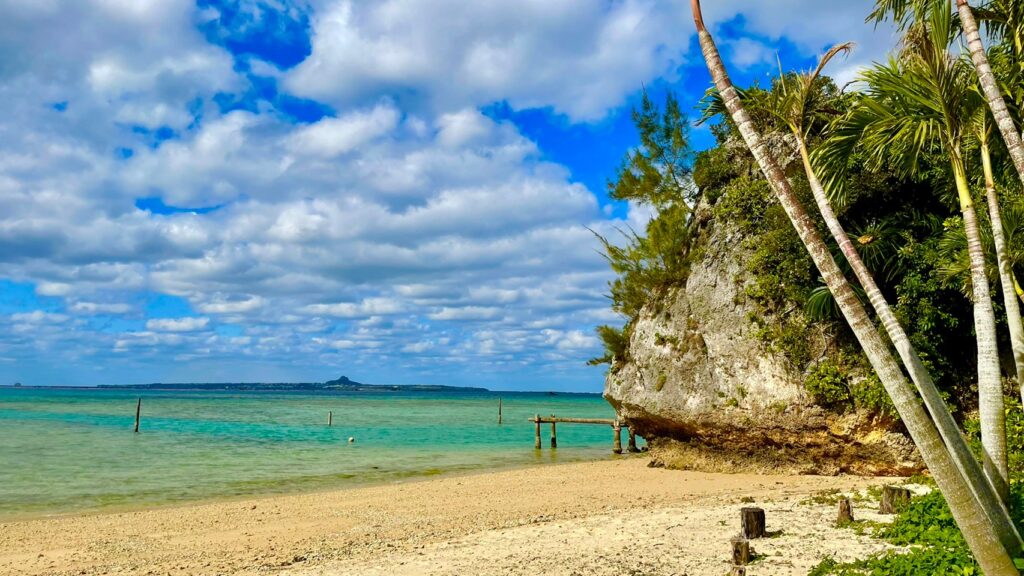 The view of Ie Island from Ufuta Beach is very beautiful and spectacular.
The palm trees lined up are beautiful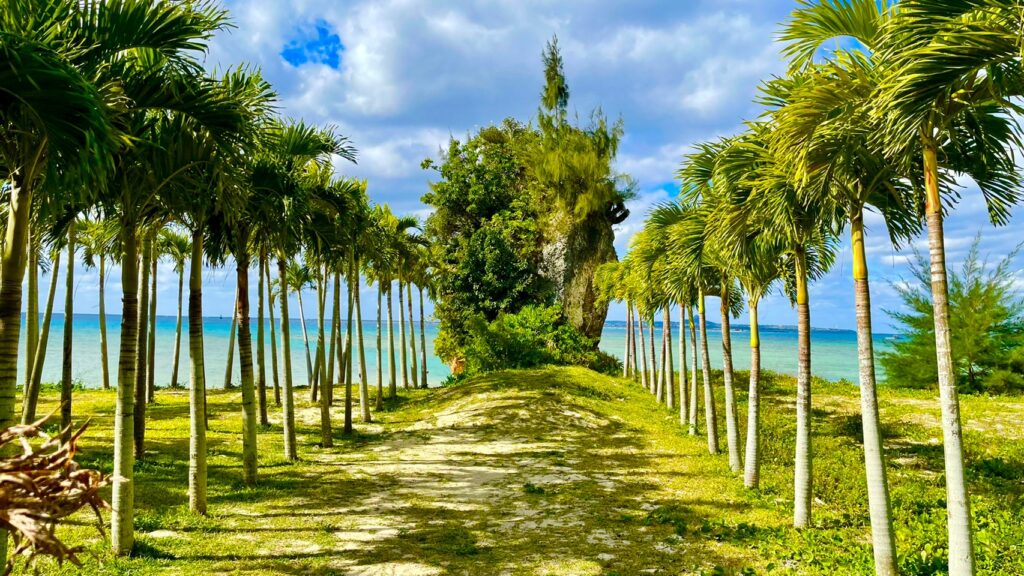 The palm trees are lined up symmetrically.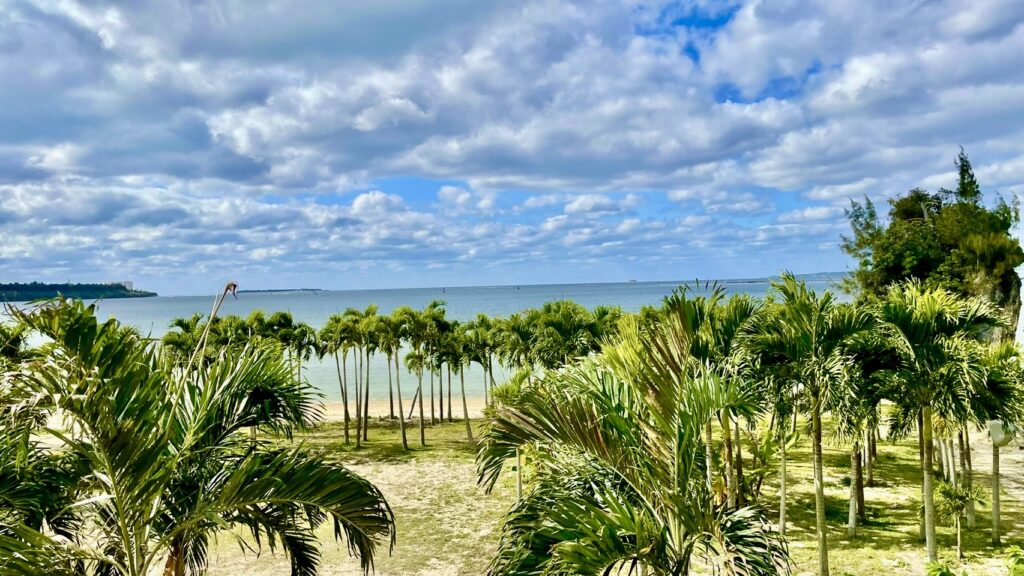 There are many palm trees and it is famous as an photo spot.
Highly transparent sea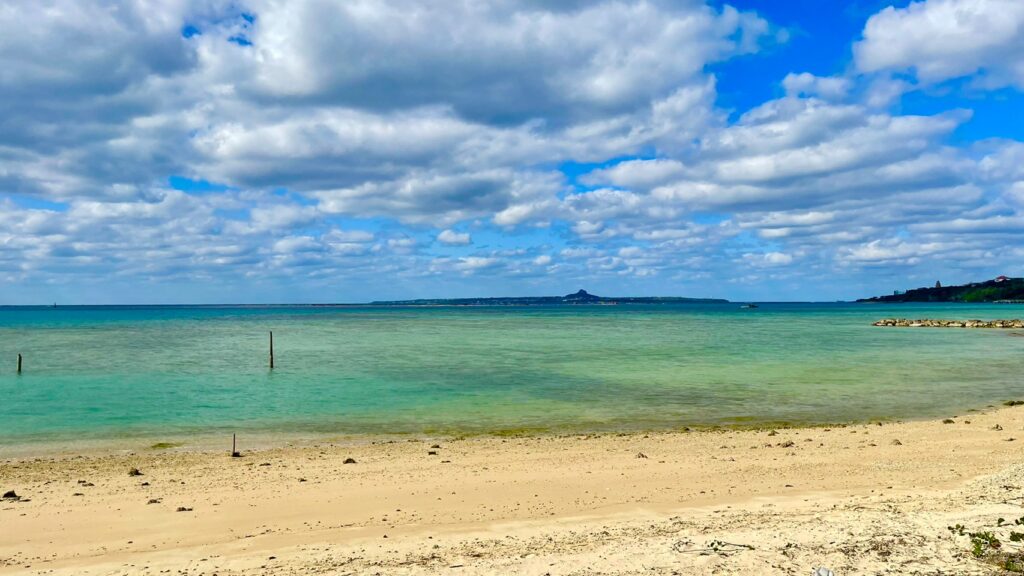 It's a little hard to tell you how beautiful the beach in the image, but the sea is very transparent and beautiful.
After all, the view of Ie Island from Ufuta Beach is the best.
Beautiful sandy beach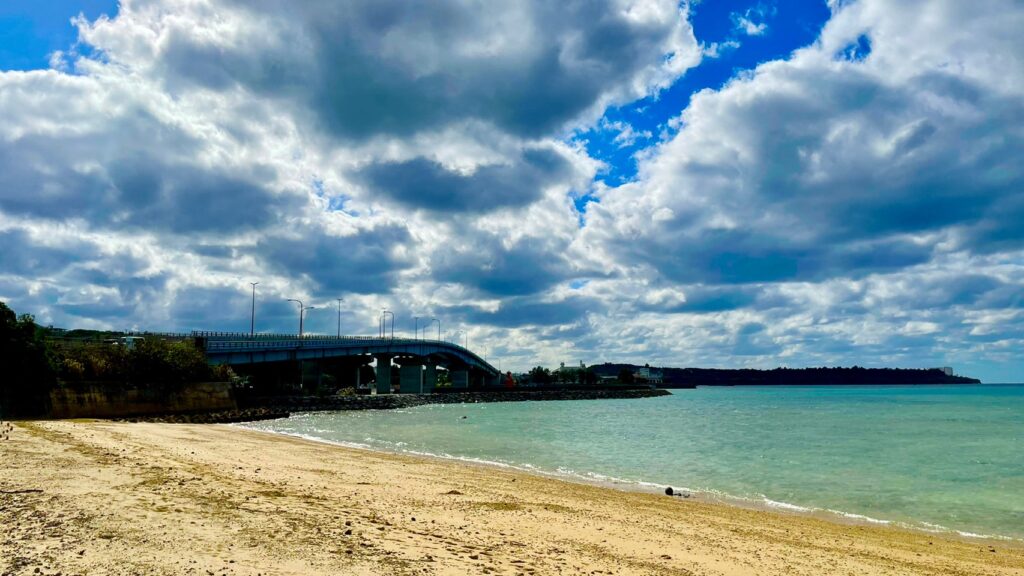 The sandy beach is very beautiful, but I have the impression that it is a little inferior to other beautiful beaches in Motobu.
Benches for BBQ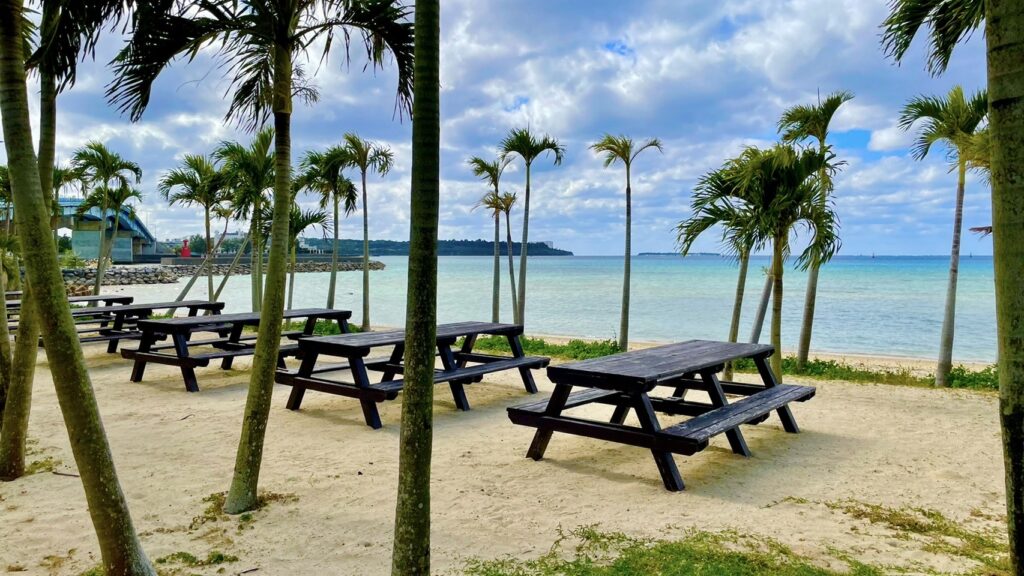 There are some BBQ benches with palm trees lined up around it.
You can enjoy the nice atmosphere of Okinawa.
Access Information
| | |
| --- | --- |
| Access | About 90 minutes by car from Naha Airport |
| Addres | 861-1 Toguchi, Motobu-cho, Okinawa |
| Parking | Yes (Free) |
| Restroom | Yes |
Information around Ufuta Beach
Okinawa Churaumi Aquarium
Churaumi Aquarium is a famous aquarium, and is visited by many tourists and locals every year.
You can see many creatures inhabiting Okinawa, including the world's largest aquarium where whale sharks and manta rays swim.
Summary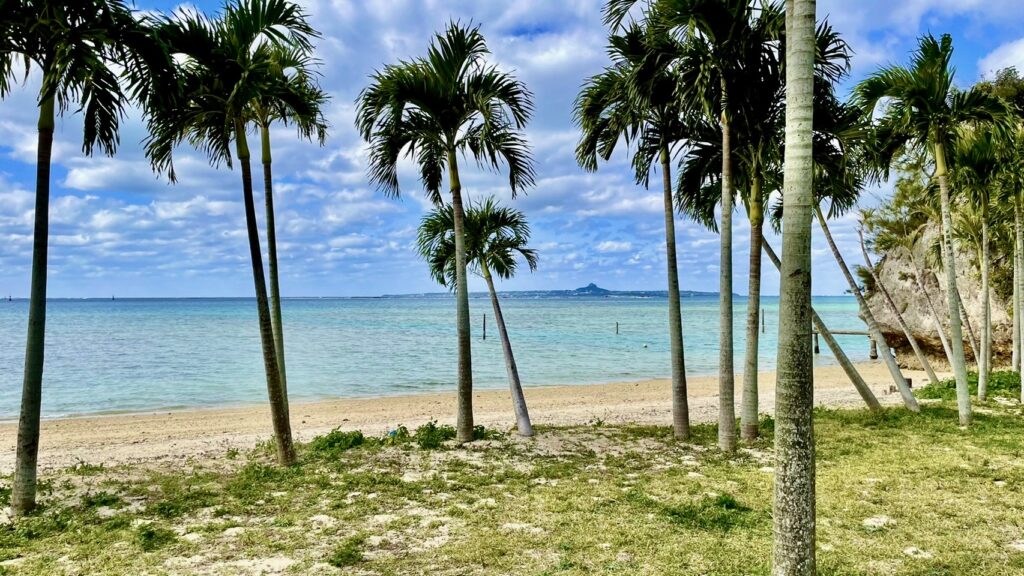 This time, we introduced Ufuta Beach.
Ufutahama is not a place where many tourists come, so it is recommended for those who want to enjoy BBQ and those who want to take pictures at Instagram spots in the palm tree area.
If you want to have a barbecue in the sea of Okinawa, why don't you come visit to Ufuta Beach?
Thank you for reading until the end.
Advertisement