Emerald Beach is located in Motobu Town in the Northern part of the main island of Okinawa.
Emerald Beach is a attractive beach with a clear sea and white and beautiful sandy beaches.
Emerald Beach is a part of "Kaiyohaku Park", and there is "Okinawa Churaumi Aquarium" nearby, which is a tourist spot visited by many tourists every year.
This beach is well-equipped with swimming facilities and is a popular beach for adults and children to enjoy.
Evaluation of Emerald Beach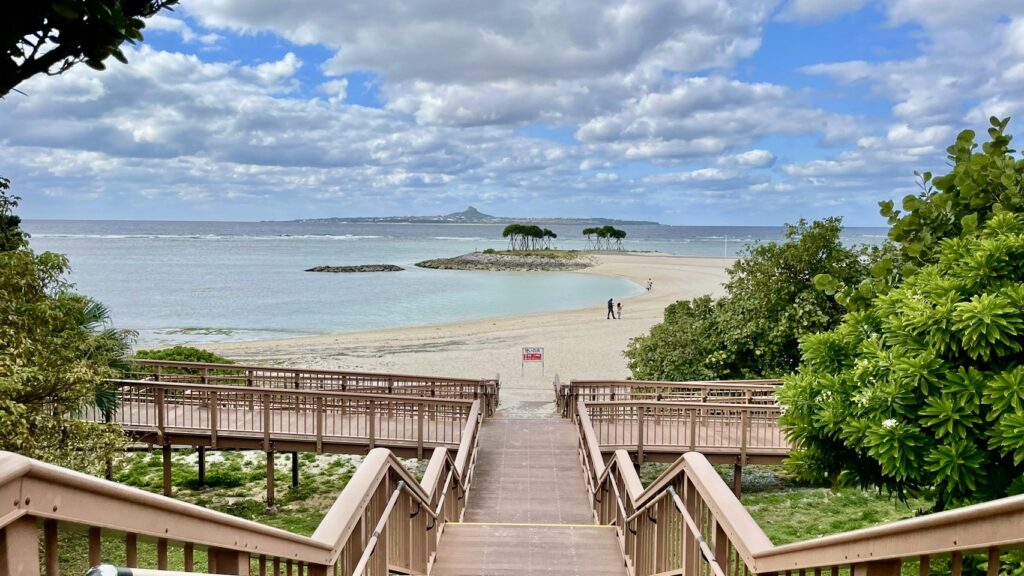 | | |
| --- | --- |
| Transparency of the sea: | (5.0 / 5) |
| Beauty of the sandy beach: | (4.5 / 5) |
| Rest place: | (4.5 / 5) |
| Swimming equipment: | (4.0 / 5) |
| Refreshing feelings: | (4.0 / 5) |
| Feeling natural: | (3.5 / 5) |
Notes: This evaluation is compared with other beaches in Okinawa by Okinawa Bookmark administrator
Information of Emerald Beach
Swimming period
April-September: 8:30-19:00
Octorber: 8:30-17:30
Business hours
April-September: 8:30-19:00
Octorber: 8:30-17:30
Swimming fee
Free
Protective net
Yes
Lifeguard
Yes
Shower room
Yes
Locker
Yes
Swimming Equipment Rental
Yes
Activities
Yes
Shop
Yes
Restroom
Yes
Official site
https://oki-park.jp/kaiyohaku/en/inst/75
There are lifeguards and protection nets inEmerald beach, so adults and children can swim safely.
There are no marine activities, but you can rent umbrellas and swim ring.
[Swimming equipment rental]
- Parasol
- Swimming ring
- bed
- Life jacket 
* Please check the details from URL below.
https://oki-park.jp/kaiyohaku/en/inst/75
Recommended Points
Highly transparent beach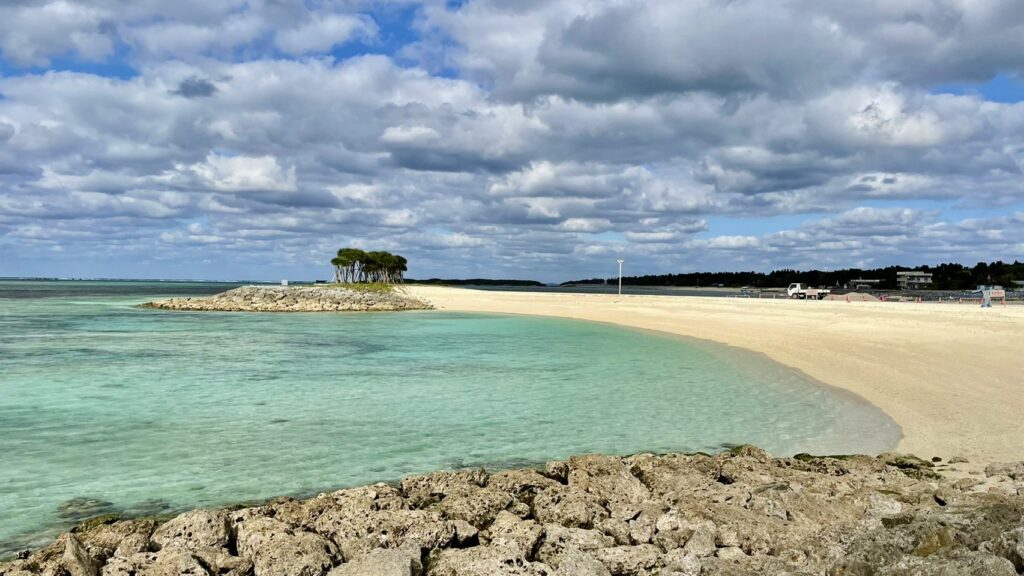 The transparency of the sea water was high and it was very beautiful.
Beautiful sandy beach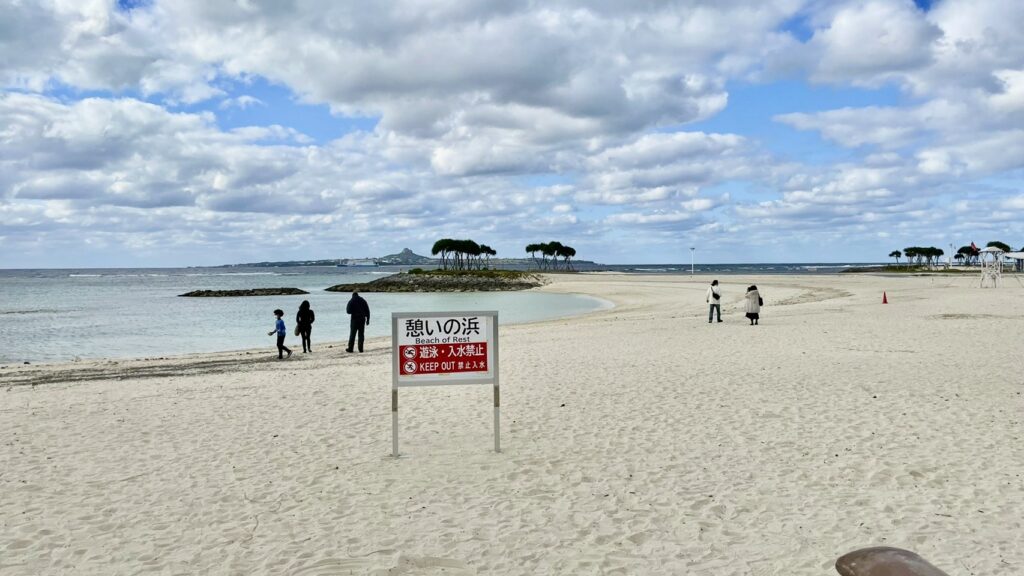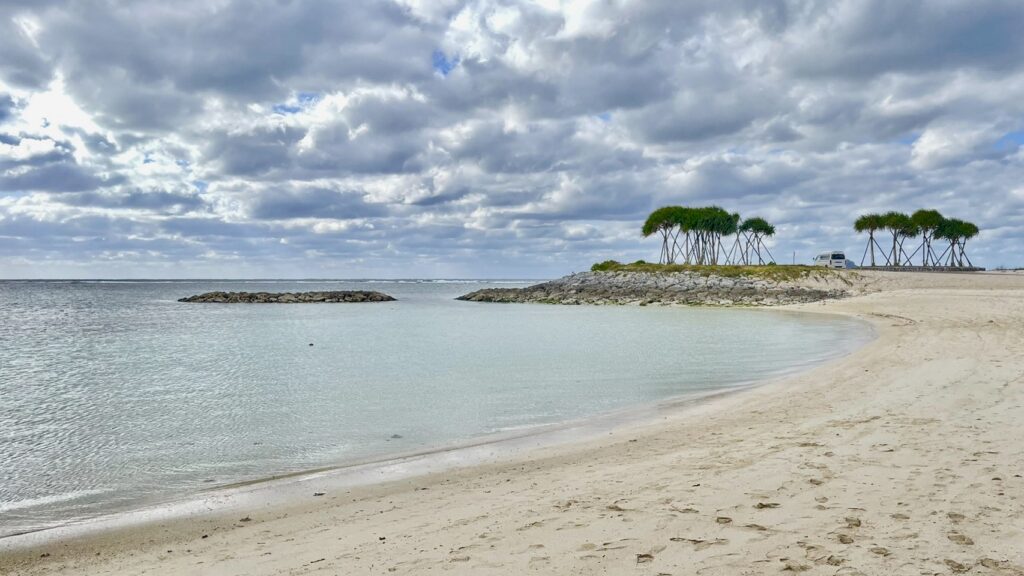 The sandy beach is very beautiful and smooth.
The scenery is beautiful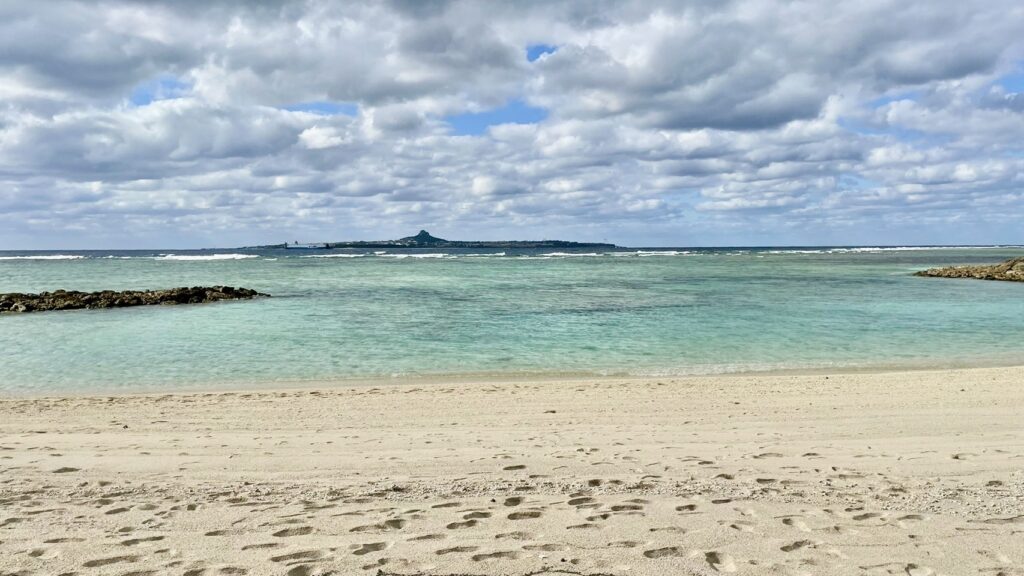 The view of Ie Island from the emerald beach is superb.
There are plenty of shops and vending machines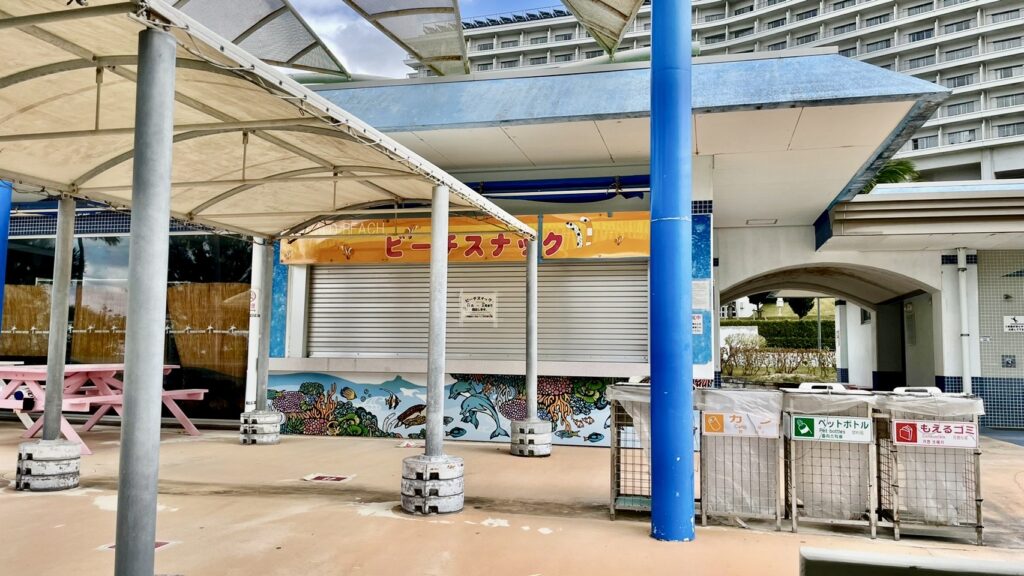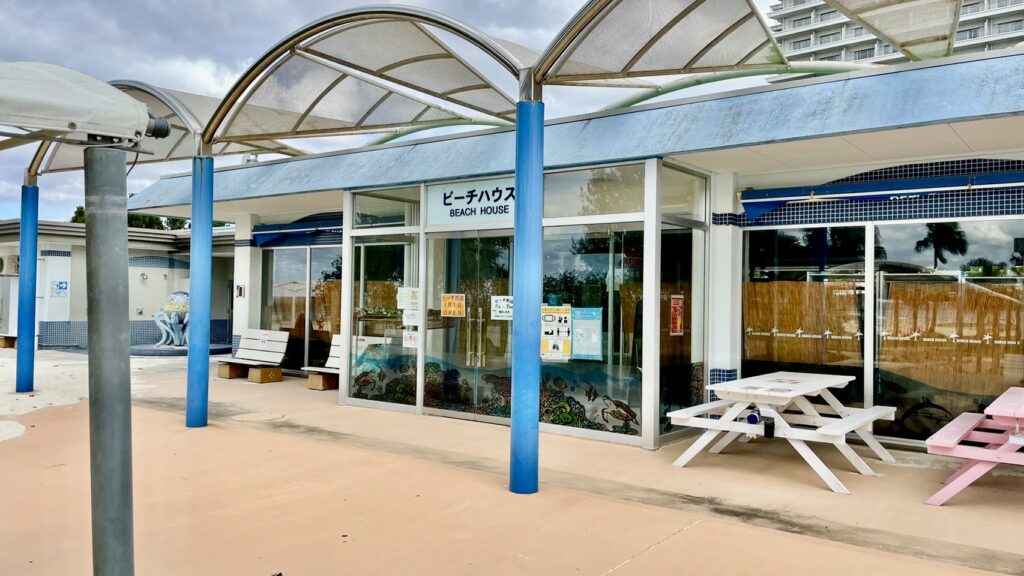 There are shops on this beach where you can buy food and drinks during business hours.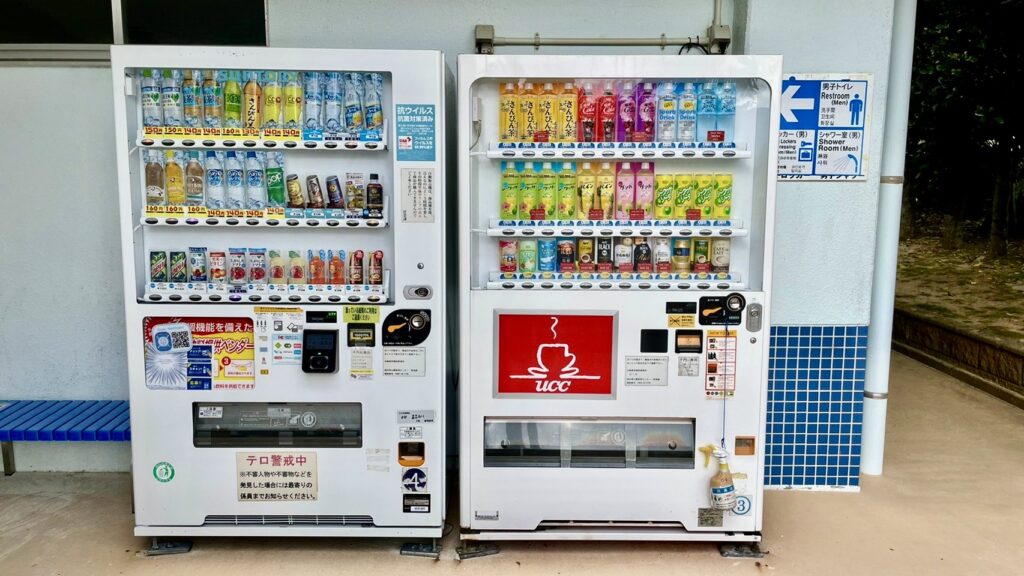 There is also a vending machine, so you don't have to worry about drinks.
Showers and lockers are substantial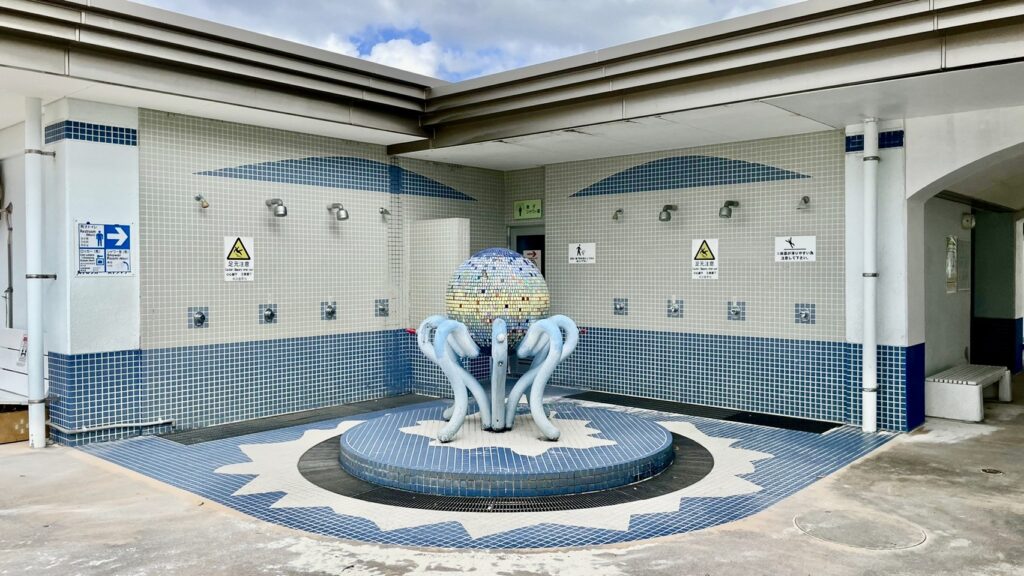 Abundant rest space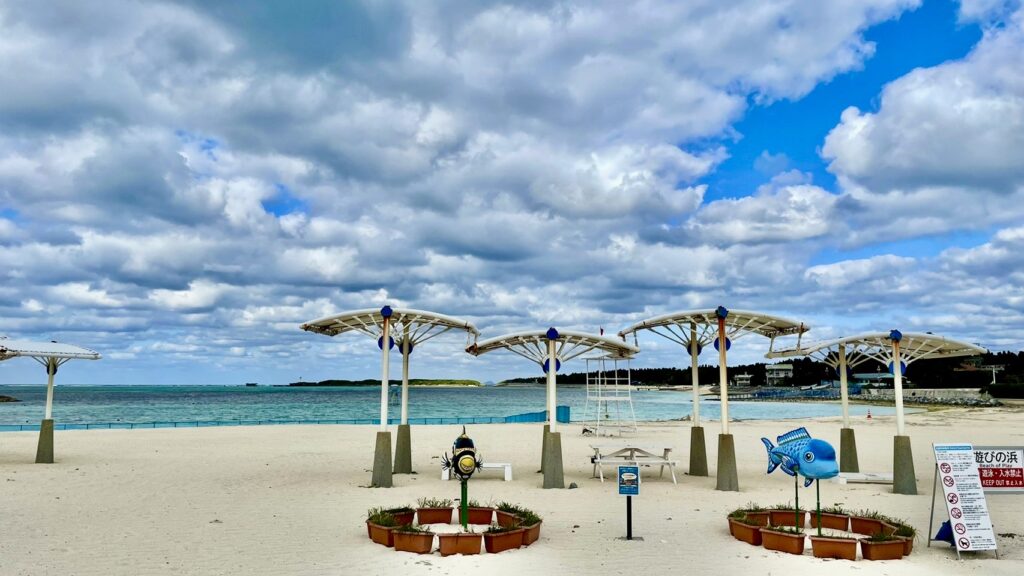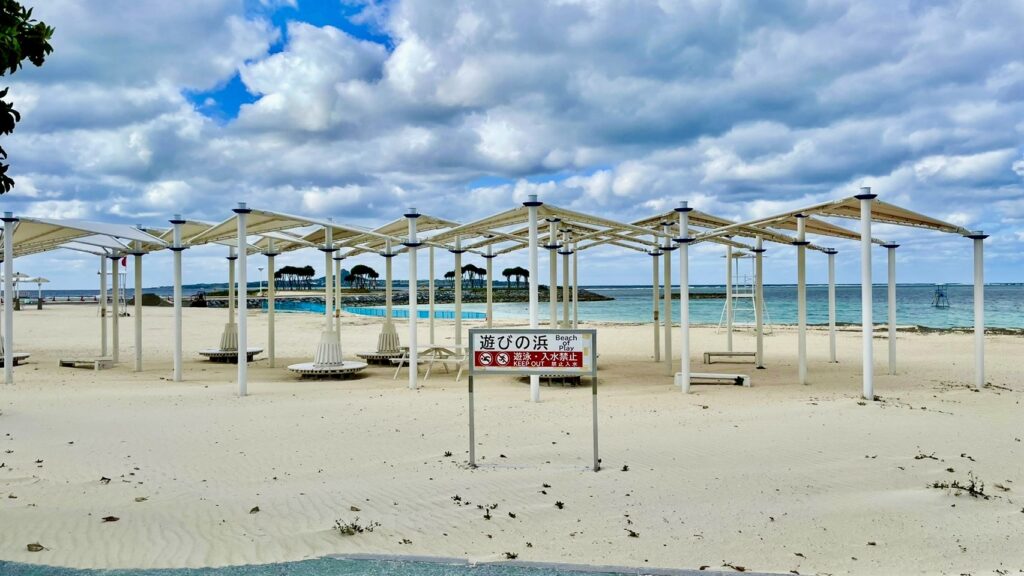 There are many spaces where you can take a break, and you can take a rest on the bench while enjoying the scenery.
Beautiful Sunset
The Sunset fromEmerald Beach is beautiful.
Map of Kaiyohaku Park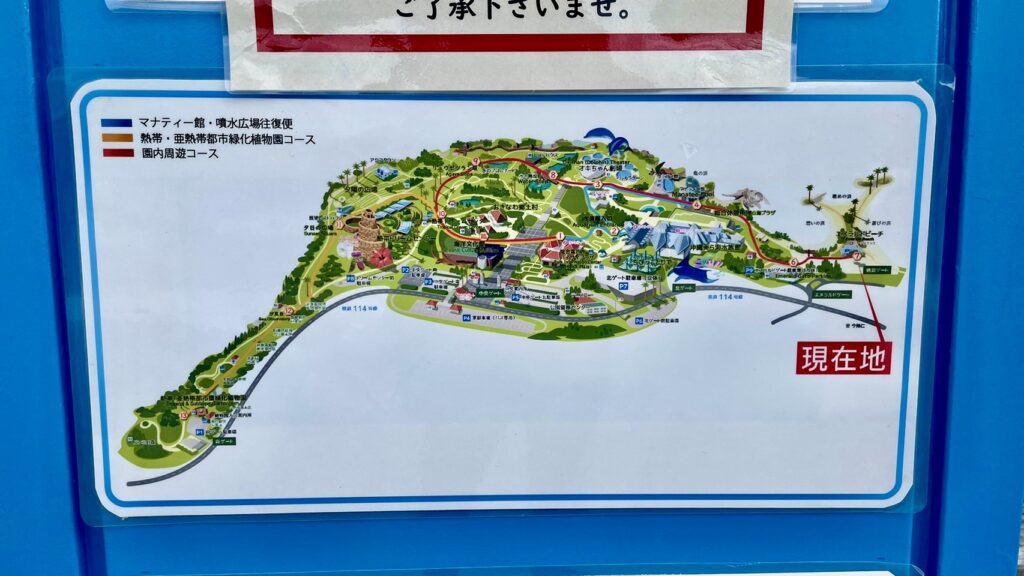 The map of Kaiyohaku Park is the image above.
Precautions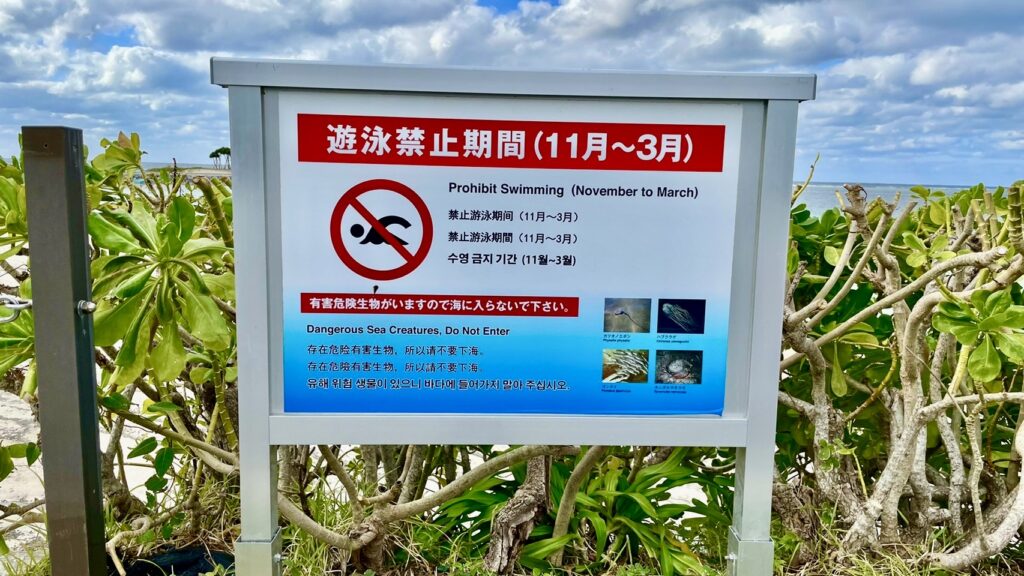 On Emerald Beach, there is a signboard with some instructions, so please obey them.
Access Information
| | |
| --- | --- |
| Access | About 120 minutes by car from Naha Airport |
| Address | 424 Ishikawa, Motobu-cho, Okinawa |
| Parking | Yes (free) |
| Restroom | Yes |
Information around Emerald Beach
Okinawa Churaumi Aquarium
Churaumi Aquarium is a famous aquarium, and is visited by many tourists and locals every year.
You can see many creatures inhabiting Okinawa, including the world's largest aquarium where whale sharks and manta rays swim.
HOTEL ORION MOTOBU Resort & Spa
Hotel Orion Motobu Resort & Spa is a resort hotel with a very fashionable atmosphere.
There is an emerald beach in the immediate vicinity, and you can enjoy the ocean view from the room.
There are the outdoor pool and hot springs, providing a space where guests can relax.
The ocean view seen from the hotel is very beautiful.
View on Expedia
Summary
This time, we introduced you about Emerald Beach.
Emerald beach is a well-known tourist destination, so many people visit it every year.
It is within walking distance from Churaumi Aquarium, so why don't you come and visit toEmerald beach?
Thank you for reading until the end.
Advertisement