Gorilla Chop(Sakimoto Beach) is located in Motobu Town in the Northern part of the main island of Okinawa.
This beach is famous for a large rock called Gorilla Chop.
It is also famous as a snorkeling and diving spot, and there were people enjoying snorkeling when I visited.
This beach is well equipped with swimming facilities, restroom and shower rooms.
However, there are no protective nets or lifeguards, so please enjoy swimming, snorkeling, and diving with caution.
Evaluation of Gorilla Chop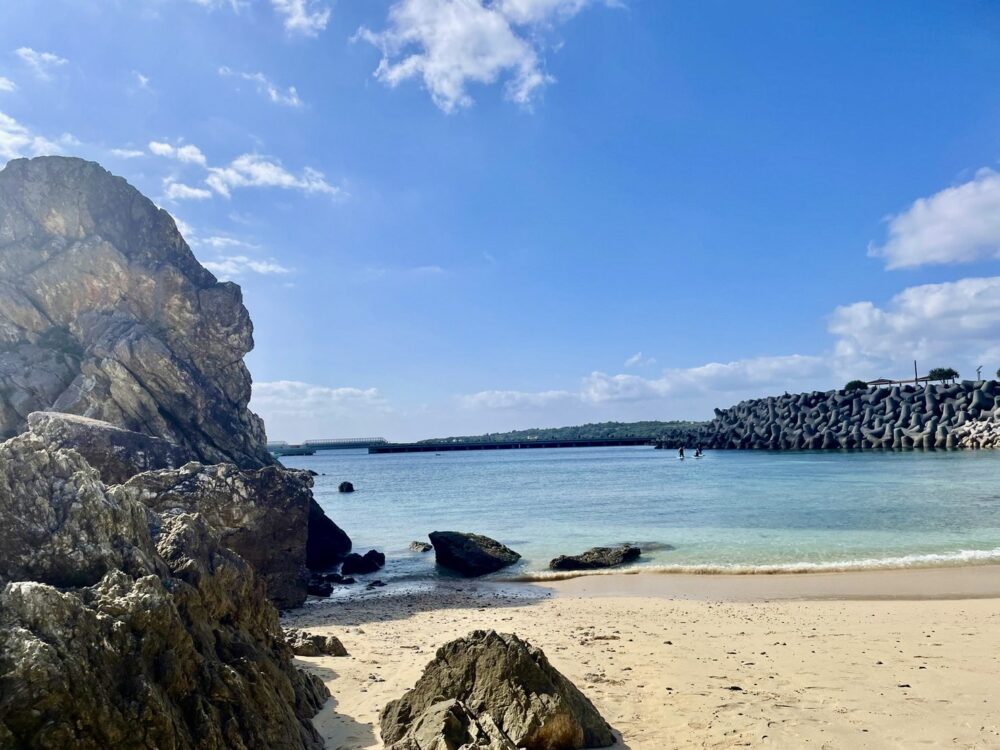 Notes: This evaluation is compared with other beaches in Okinawa by Okinawa Bookmark administrator
Information of Gorilla Chop
| | |
| --- | --- |
| Swimming period | Nothing |
| Business hours | Nothing |
| Swimming fee | Free |
| Protective net | No |
| Lifeguard | No |
| Shower room | Yes |
| Locker | No |
| Swimming Equipment Rental | No |
| Activities | Yes |
| Shop | No |
| Restroom | Yes |
| Official site | None |
There are no protective nets and no lifeguards at this beach, so please be careful when swimming and snorkeling in the ocean.
Recommended Points
Gorilla Chop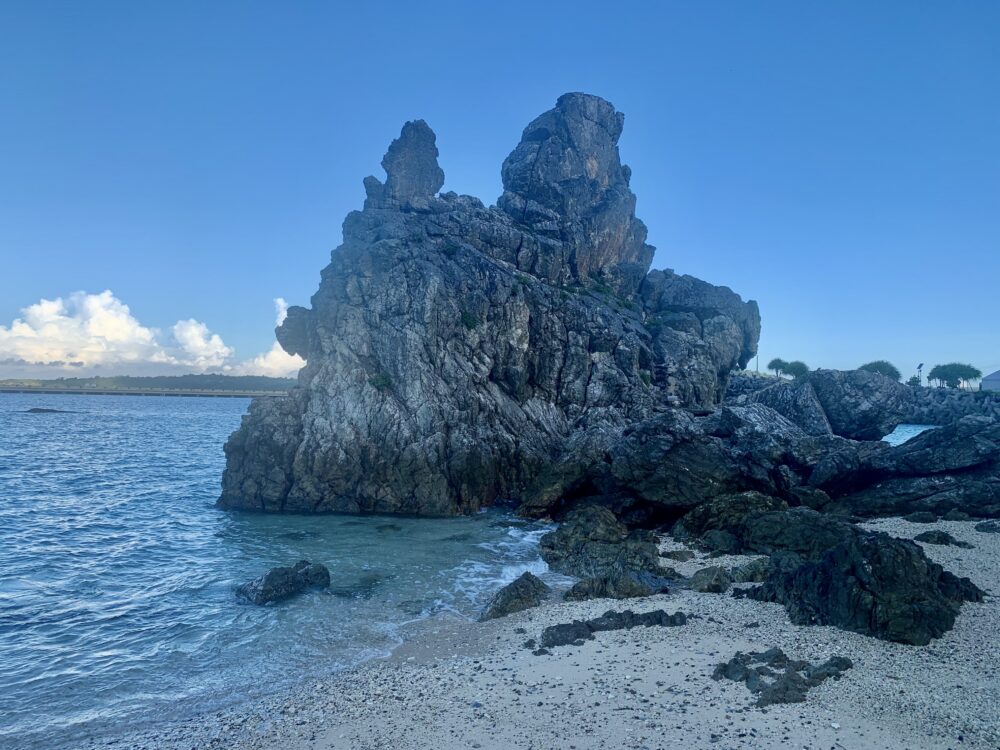 The large rock is called "Gorilla Chop", although it is hard to tell from the image.
The origin of the name is not clear, but it is believed to be because the upper part of the rock looks like a gorilla chopping.
The picture was taken early in the morning, so it does not look good, but if you take a picture in the daytime, it will look like the image below.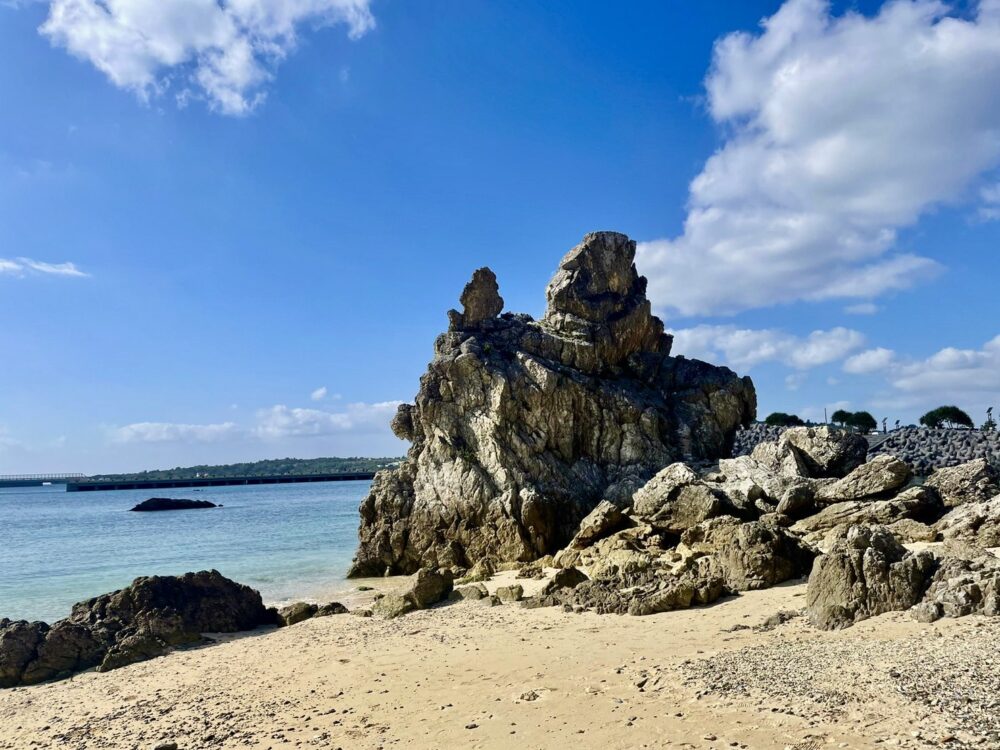 That's good image.
Snorkeling and diving spot
There are many snorkelers and divers at the beach.
There are many coral reefs both in the shallows and offshore, and many fish live around the reefs.
You can see beautiful coral reefs and fish in the clear waters.
There are a variety of groups and individuals who enjoy snorkel or diving.
Many people do SUP at Gorilla Chop.
Crystal-clear sea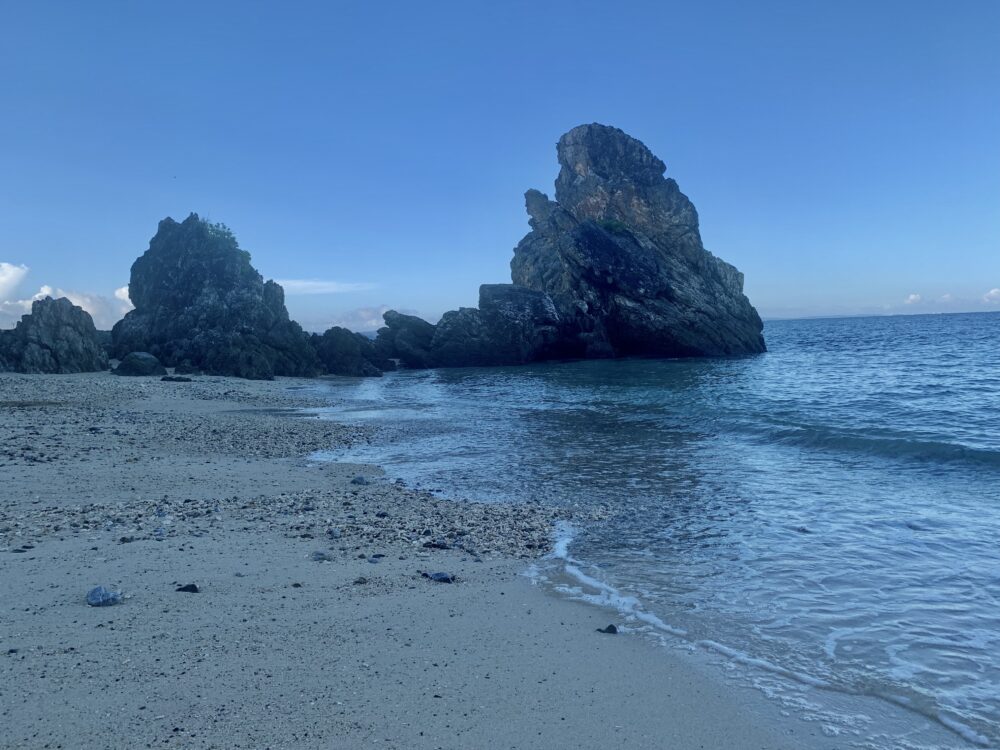 The sea is very clear and very beautiful.
It was 5:30 in the morning when I took the pictures, so it was too dark to take beautiful pictures.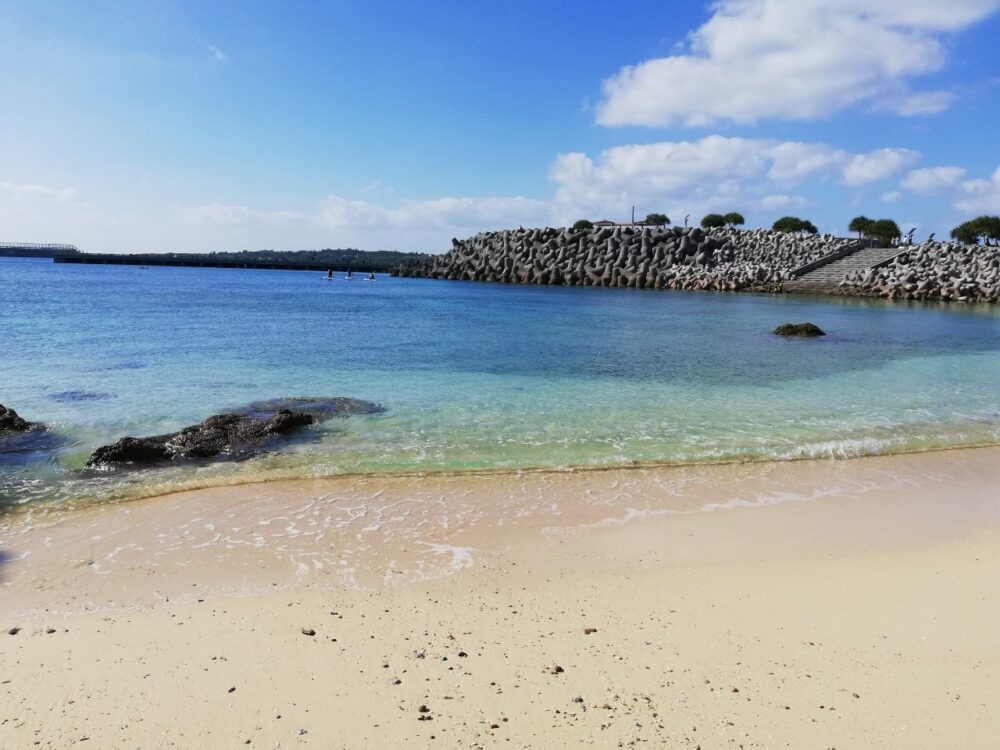 In the daytime, it looks like the image above.
Beautiful sandy beach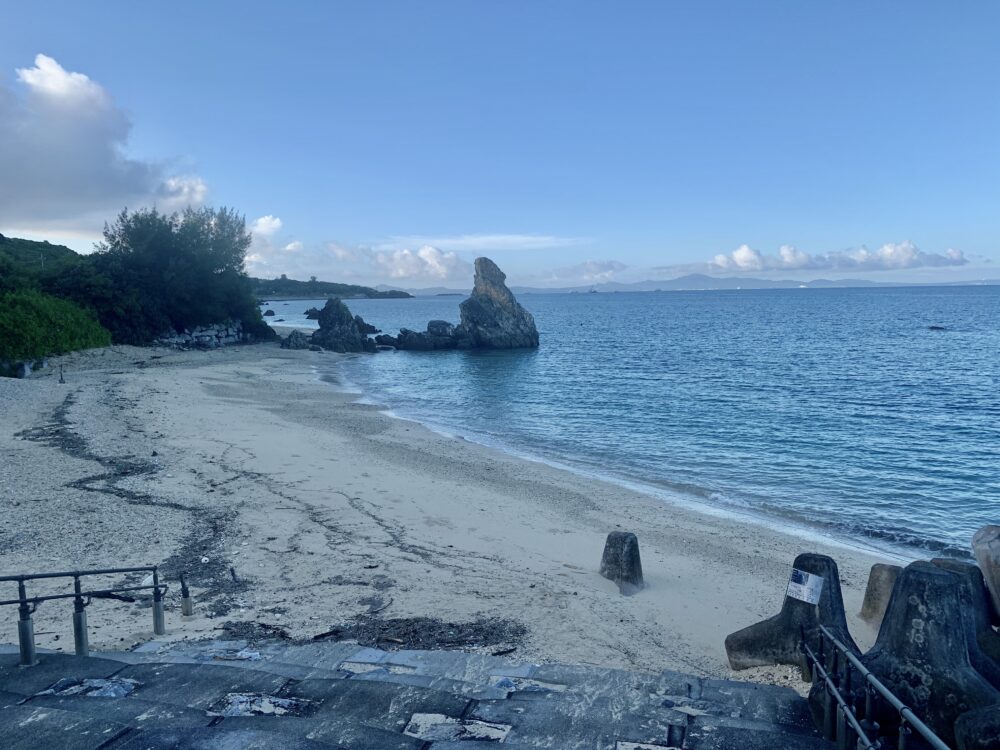 We recommended to wear slippers or other shoes to move around.
Because there are small stones at the beach.
This is what it looks like in the daytime.
Tetrapods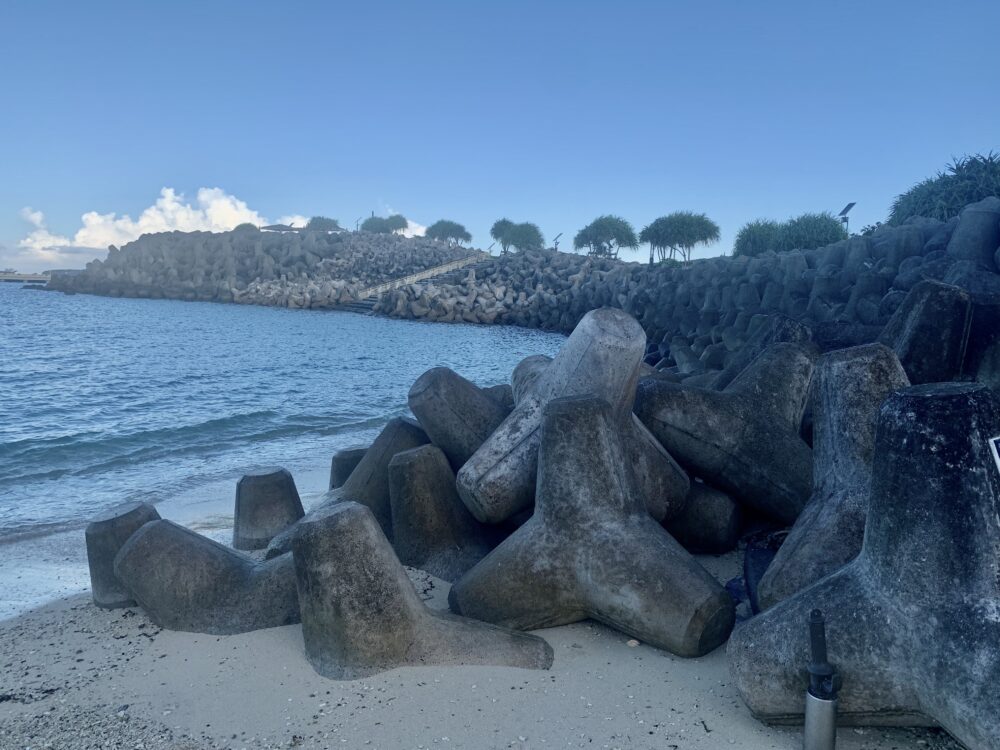 The tetrapods are lined and very beautiful.
The tetrapods extend offshore for about 300 meters.
This is what it looks like when the angle is changed.
Facilities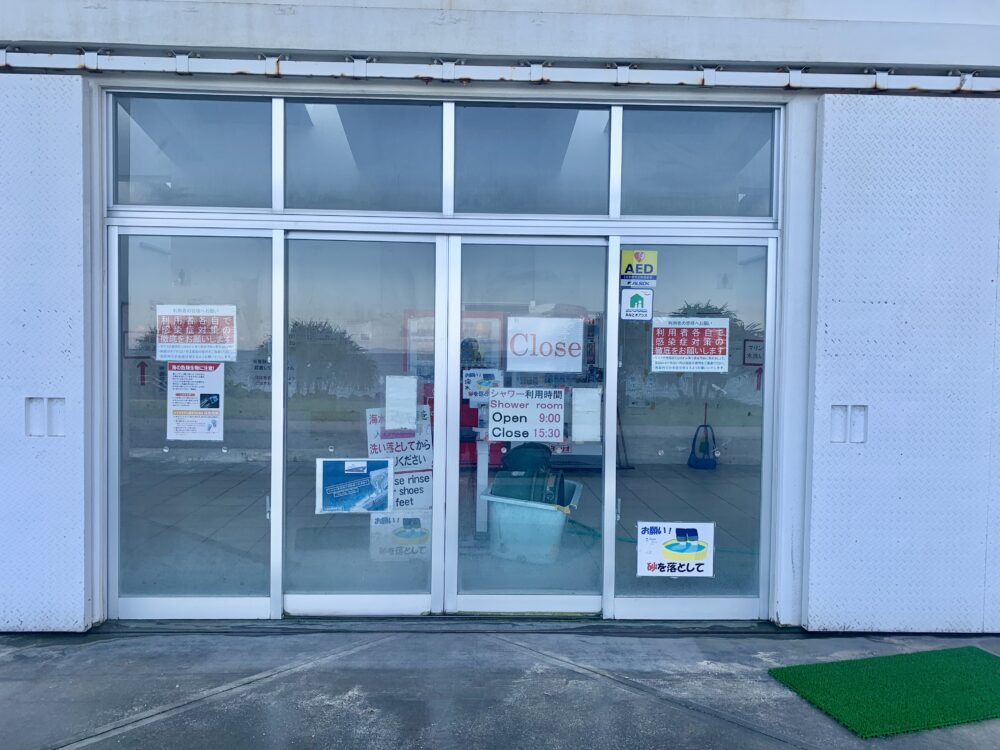 Facilities are well equipped and restroom and shower rooms are available.
Shower rooms are available from 9:00~15:30.
Rest Area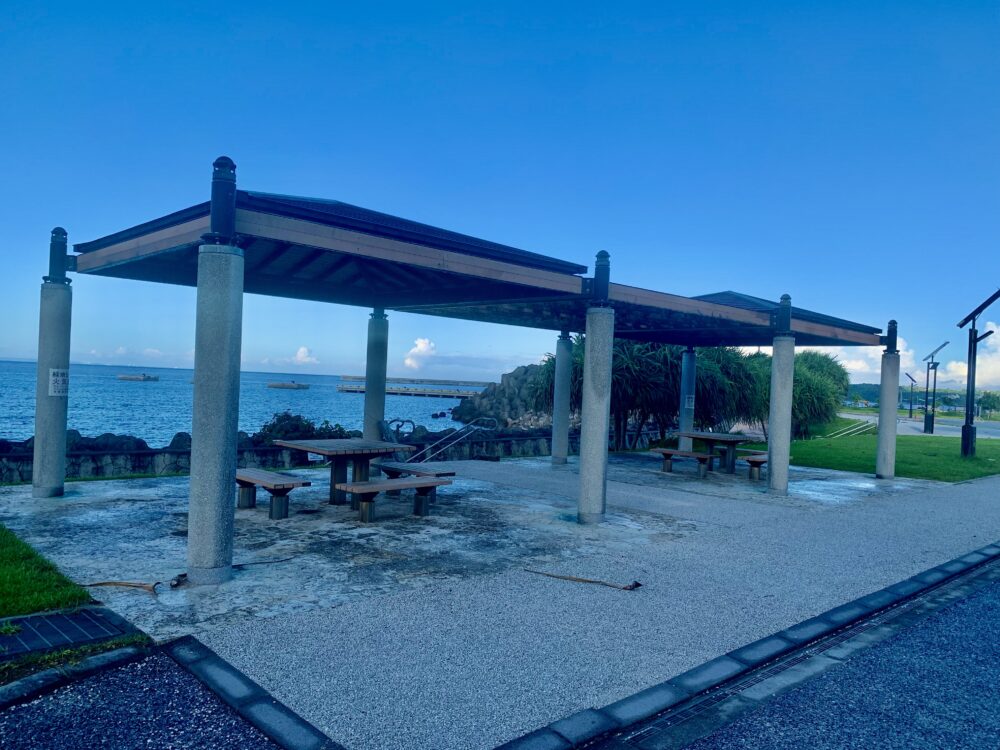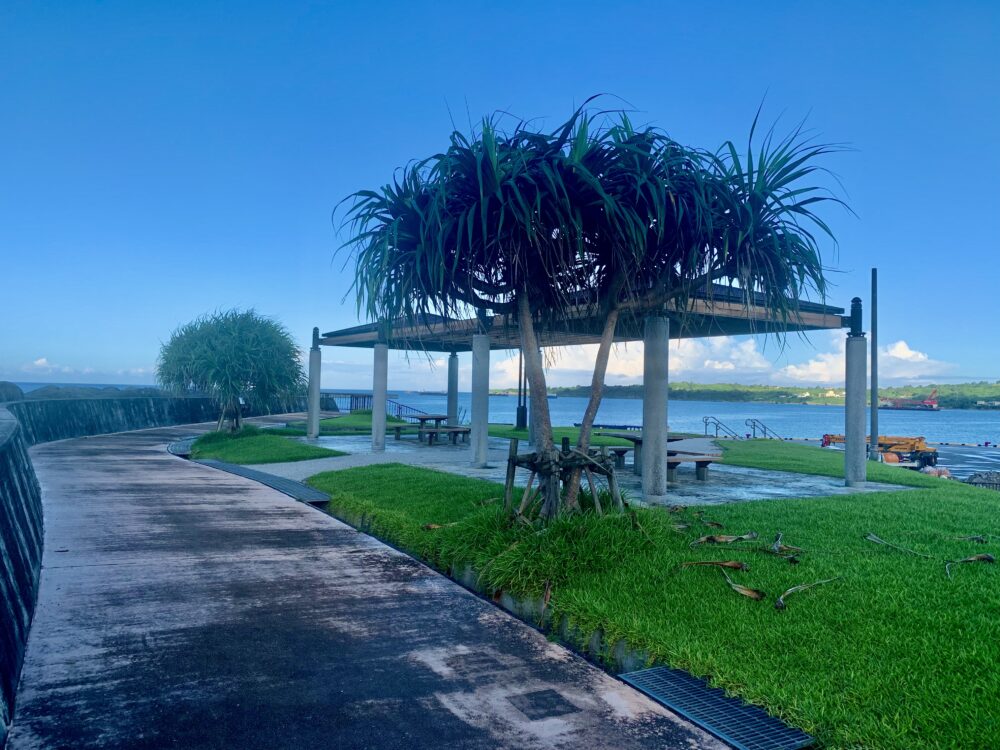 There are several rest areas at the beach.
Precautions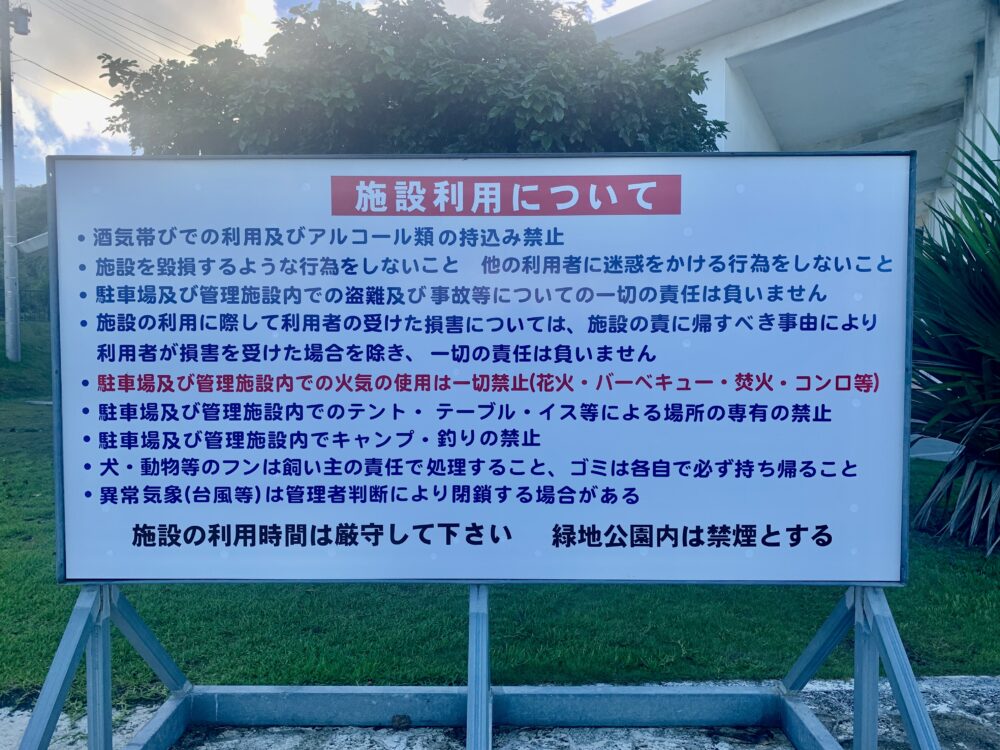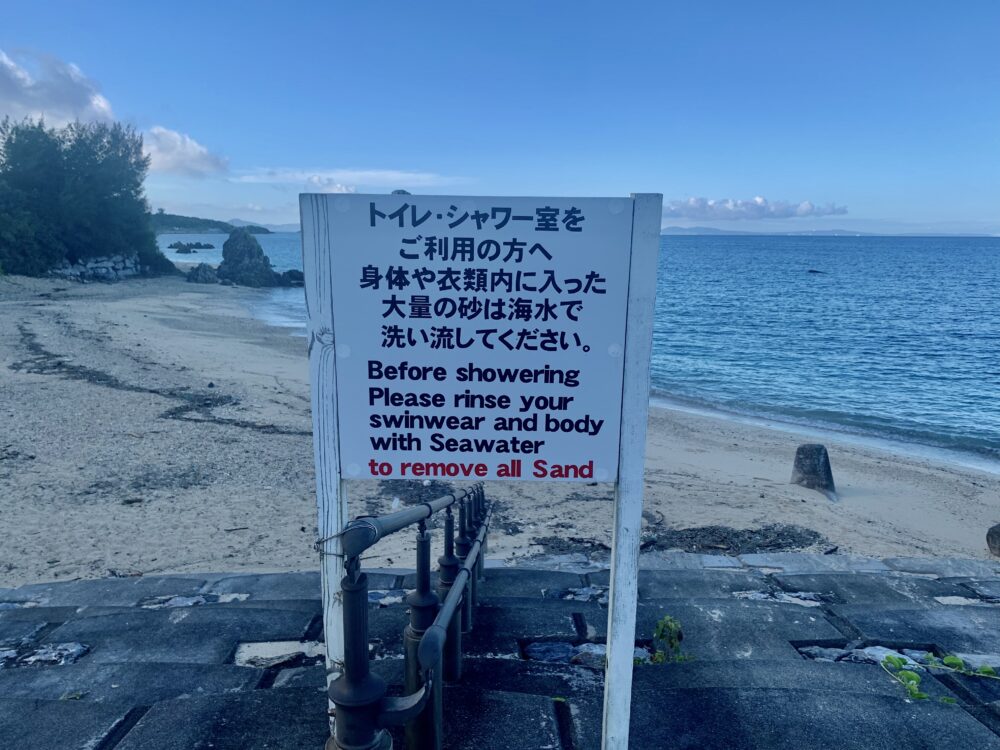 The rules and regulations for using the facilities are described, so please follow the rules and regulations.
Access Information & Car Paking
Access
About 90 minutes by car from Naha Airport
Address
5232 Sakimomtobu ,Motobu, Kunigami District, Okinawa
Parking
Yes
(Free parking )
Restroom
None
There are two free parking lots.
First one is a parking lot for about 5 cars and the other is a parking lot for about 70 cars.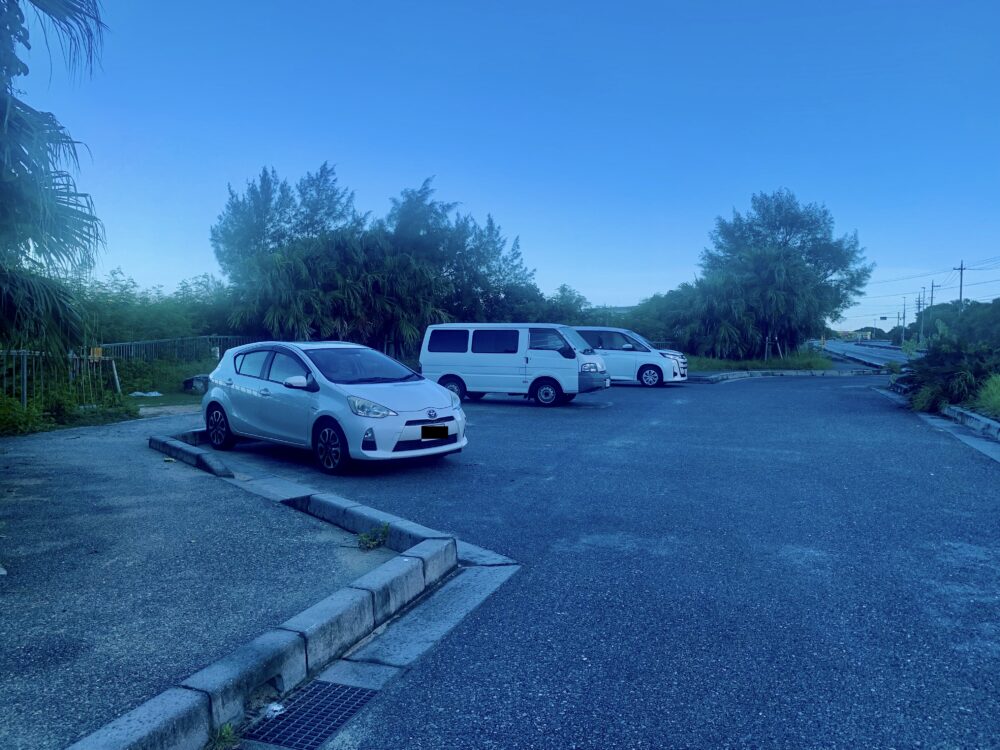 The second parking is shown below.
Information around Gorilla Chop
HOTEL MTB
You can enjoy ocean view from HOTEL MTB.
The atmosphere of the hotel matches the interior design, and when you look outside, you see an ocean view.
It takes about 2 minutes on foot to Gorilla Chop.
Okinawa Churaumi Aquarium
Churaumi Aquarium is a famous aquarium, and is visited by many tourists and locals every year.
You can see many creatures inhabiting Okinawa, including the world's largest aquarium where whale sharks and manta rays swim.
Summary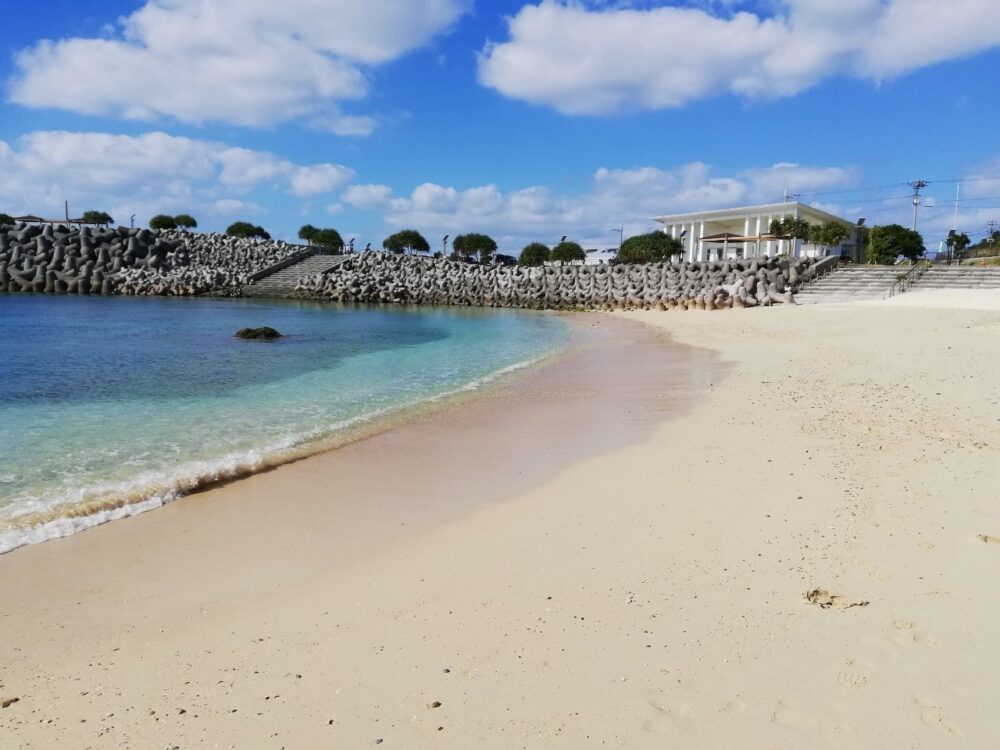 This time, we introduce Gorilla Chop(Sakimoto Beach).
This beach is famous for a large rock called Gorilla Chop.
It is also a popular snorkeling and diving spot, and even beginners can enjoy these things.
We hope this article has been of some help to you.
Thank you for reading until the end.
Advertisement