Nagahama Beach is located in Yomitan Village in the central part of the main island of Okinawa.
The shallows are designated as an area for Sea Lettuce fishing and are not very suitable for swimming, but the sea is full of creatures and you can feel the nature.
Evaluation of Nagahama beach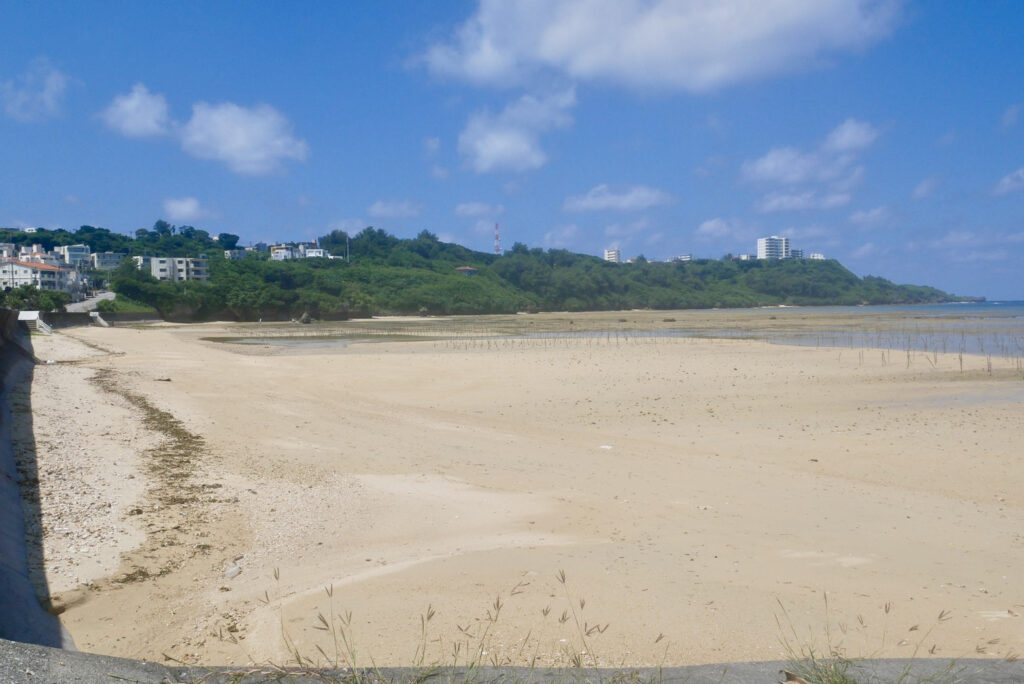 Notes: This evaluation is compared with other beaches in Okinawa by Okinawa Bookmark administrator
Infomation of Nagahama Beach
| | |
| --- | --- |
| Swimming period | Nothing |
| Business hours | Nothing |
| Swimming fee | Free |
| Protective net | No |
| Lifeguard | No |
| Shower room | No |
| Locker | No |
| Rental | Nothing |
| Activities | Nothing |
| Shop | No |
| Restroom | No |
| Official site | Nothing |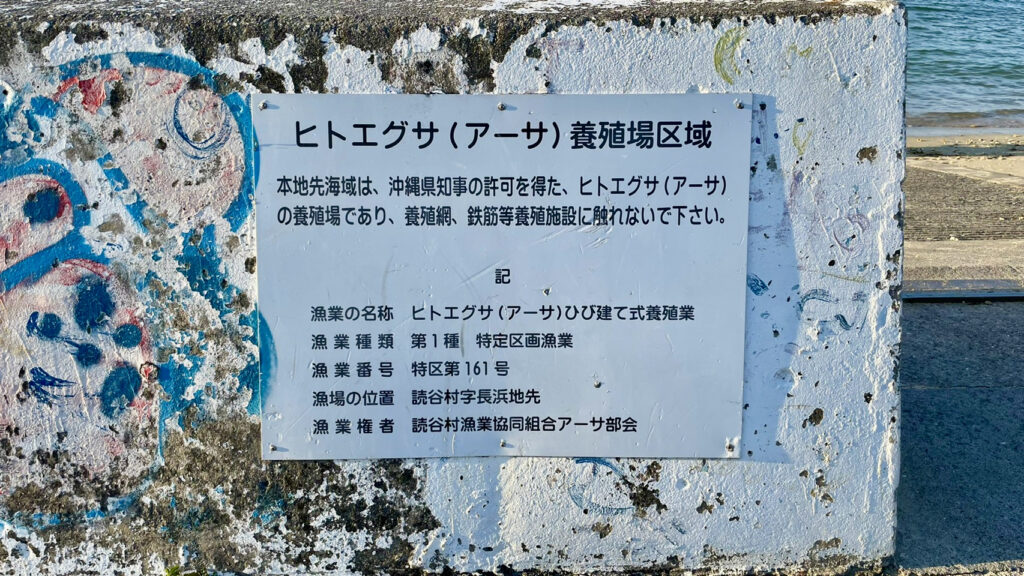 Nagahama Beach in Yomitan Village is designated as an area forSea Lettuce fishing, so it is not very suitable for swimming and activities.
Some people go fishing offshore.
Recommended Points
Sea Lettuce Fishing Area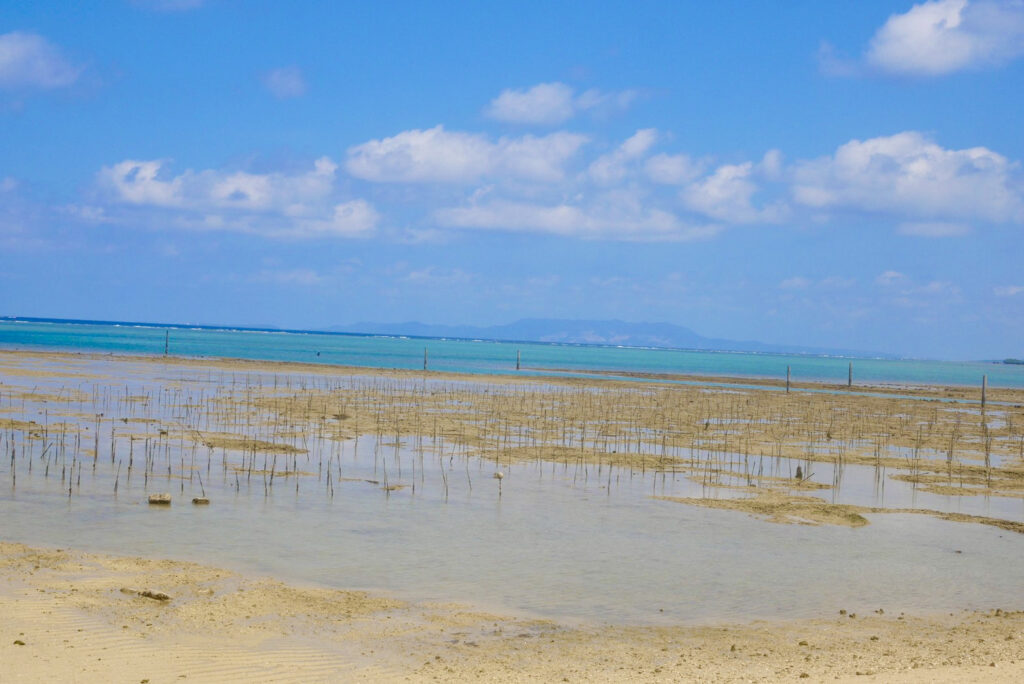 Reinforcing bars stuck in the sea seem to be used forSea Lettuce fishing.
There are many creatures in the shallow
There are many "small fish" and "sea cucumbers" in the shallow.
Be careful when walking in shallow as it is slippery.
The scenery is different between high tide and low tide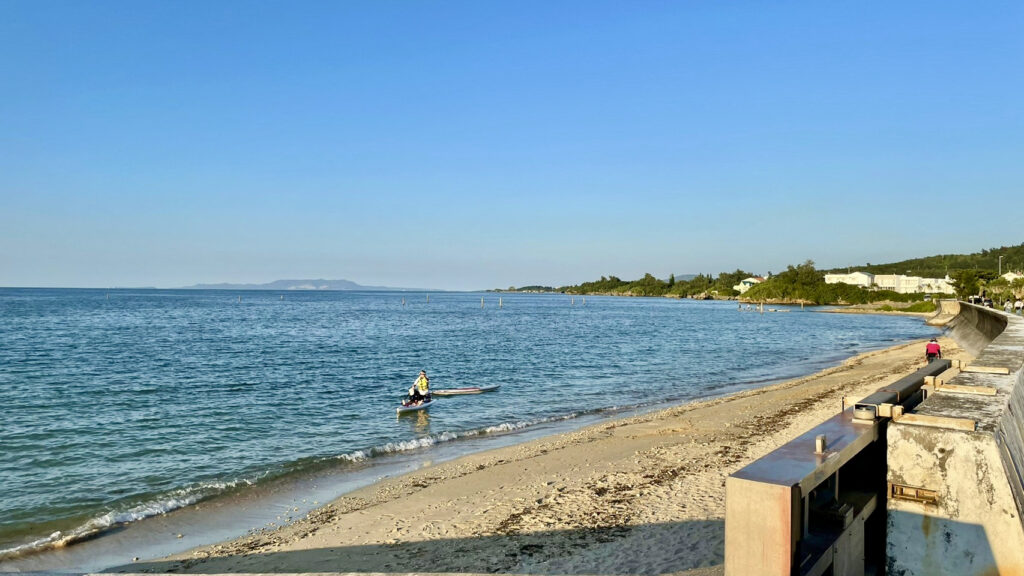 At high tide, you can't see the rebar used forSea Lettuce fishing as shown in the image above.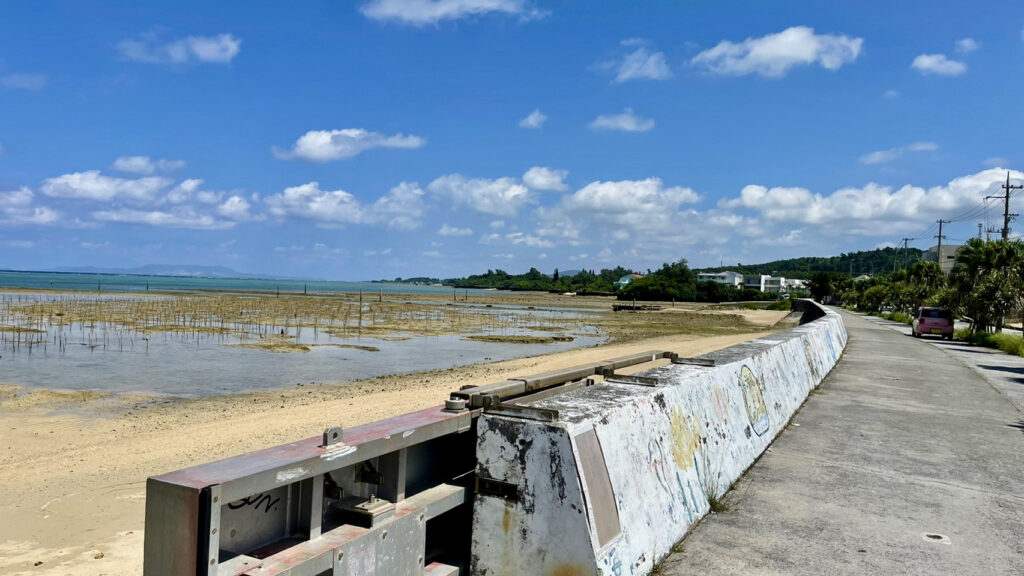 At low tide, the waves are so strong that you can walk to the offshore.
Beautiful sandy beach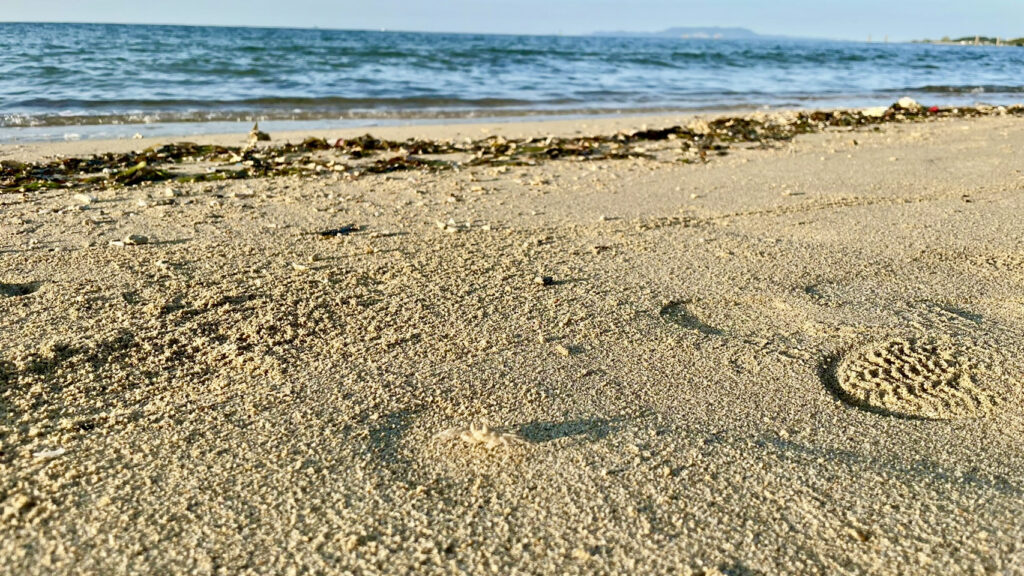 The sandy beach is so smooth and natural that you can't imagine them.
The view from the hills of Nagahama is beautiful
The view overlooking Nagahama Beach from the hills of Nagahama is also beautiful.
Access Information
| | |
| --- | --- |
| Access | About 60 minutes by car from Naha Airport |
| Address | Nagahama, Yomitan Village, Okinawa Prefecture |
| Parking | No |
| Restroom | No |
A Hotel around Nagahama Beach
Grandy Style Okinawa Yomitan Hotel & Resort is a resort hotel where you can enjoy the ocean view of Okinawa from the large pool.
The hotel is equipped with a restaurant and cafe lounge so you can enjoy the feeling of a resort.
Expediaから見る
Summary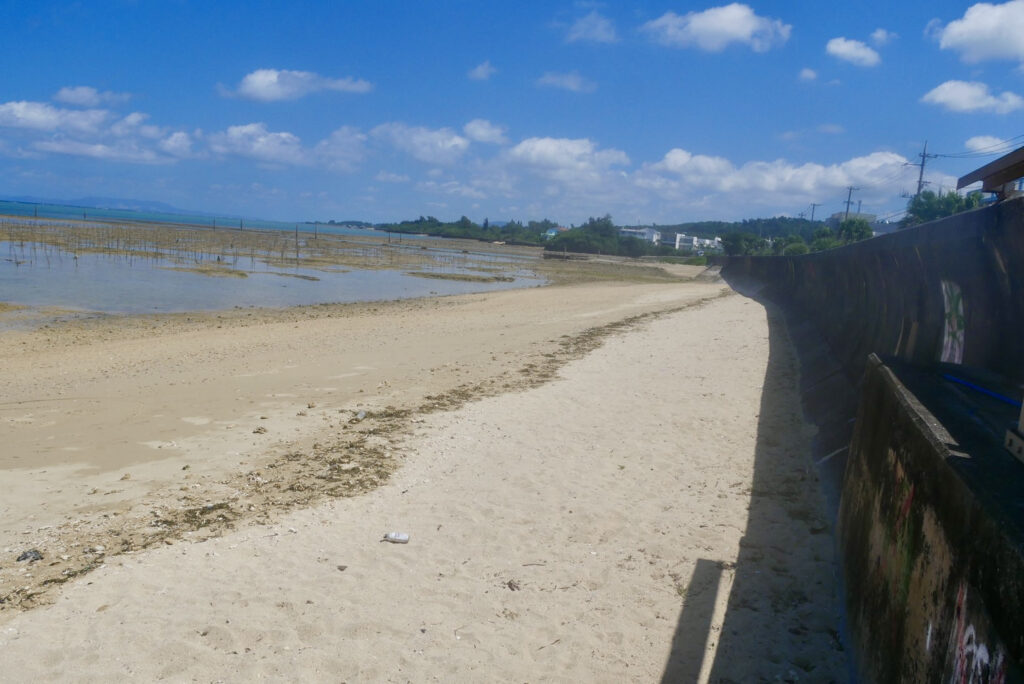 There were people who were looking at the sea slowly and people who were shooting the sea by flying a drone at Nagahama Beach.
It's not suitable for swimming, but it's a place where you can enjoy other activities as well.
Thank you for reading until the end.
Advertisement