Uza Beach is located in Yomitan Village in the central part of the main island of Okinawa.
This beach is an attractive beach with a clear sea and white sandy beach.
There is the Aquagrace Chapel along the beach, which is used for weddingssometimes.
In addition, there are places to rest such as the promenade and Azumaya(Break place), so you can spend a relaxing time in the shade.
It is not a place where many tourists come, so it is recommended for those who want to relax on the beach quietly.
Evaluation of Uza Beach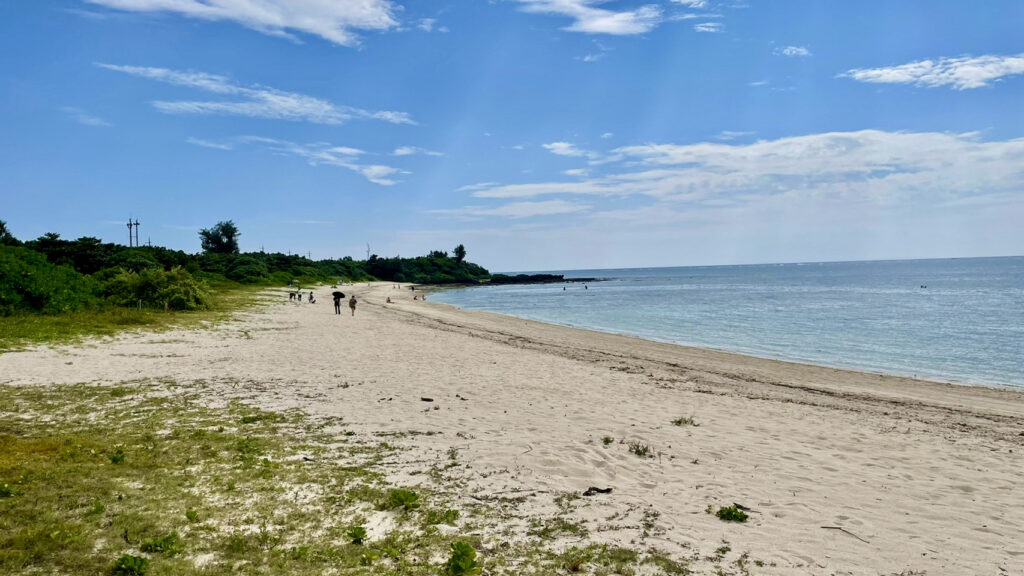 Notes: This evaluation is compared with other beaches in Okinawa by Okinawa Bookmark administrator
Infomation of Uza Beach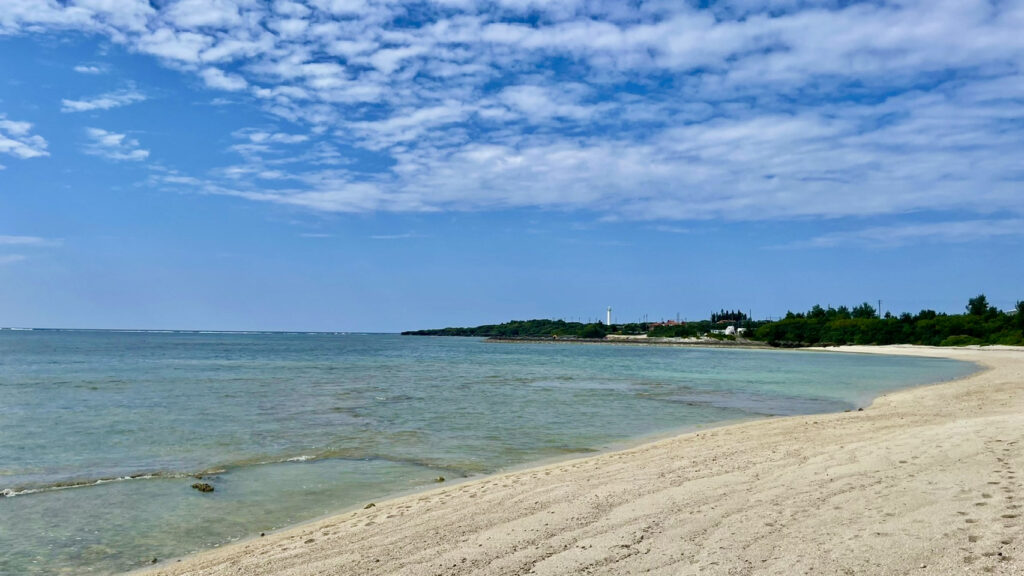 Swimming period
Nothing
Business hours
Nothing
Swimming fee
Free
Protective net
No
Lifeguard
No
Shower room
Yes
Locker
No
Rental
Nothing
Activities
Nothing
Shop
Yes
(Vending machine)
Restroom
Yes
Official site
Nothing
There is no swimming equipment rentals in Uza Beach, but it has showers and restroom that allow you to wash your body lightly.
There are no protective nets or guards, so if you want to enjoy swimming more safely, we recommend going to the nearby "Zanpa Beach".
Recommended points
White sand and beautiful sea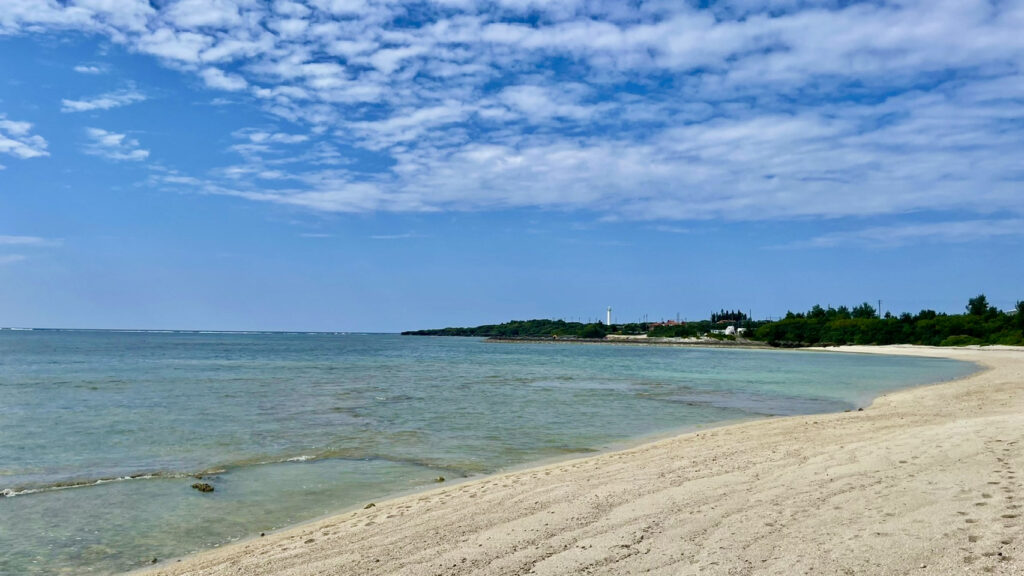 The white sand and the blue sea are very attractive.
You can see the lighthouse at Cape Zanpa in the back.
Aquagrace Chapel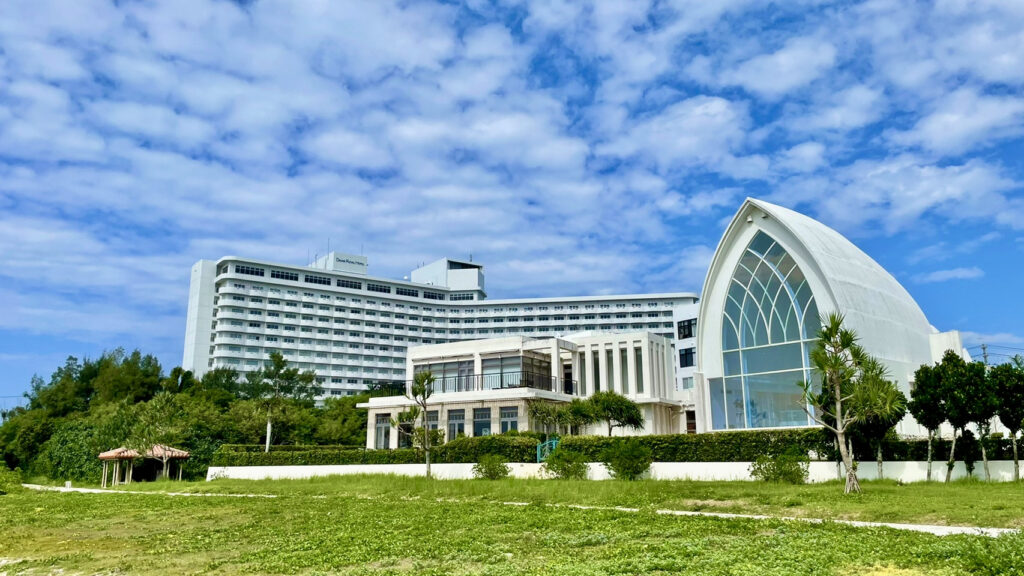 There is "Aquagrace Chapel" along Uza Beach, which is used for weddings.
Occasionally, you can see a bride and groom wearing a wedding dress and a black tie during a commemorative photo shoot.
There are many places to rest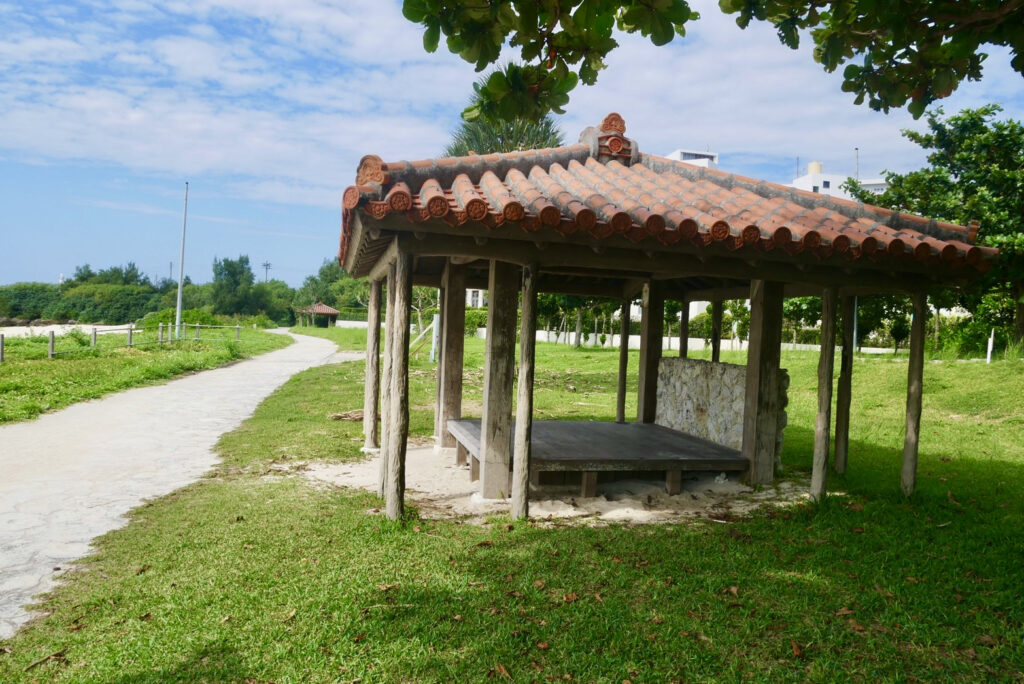 There are several Azumaya(Break space).
It's the best place when you want to watch the sea slowly in the shade.
Beautiful promenade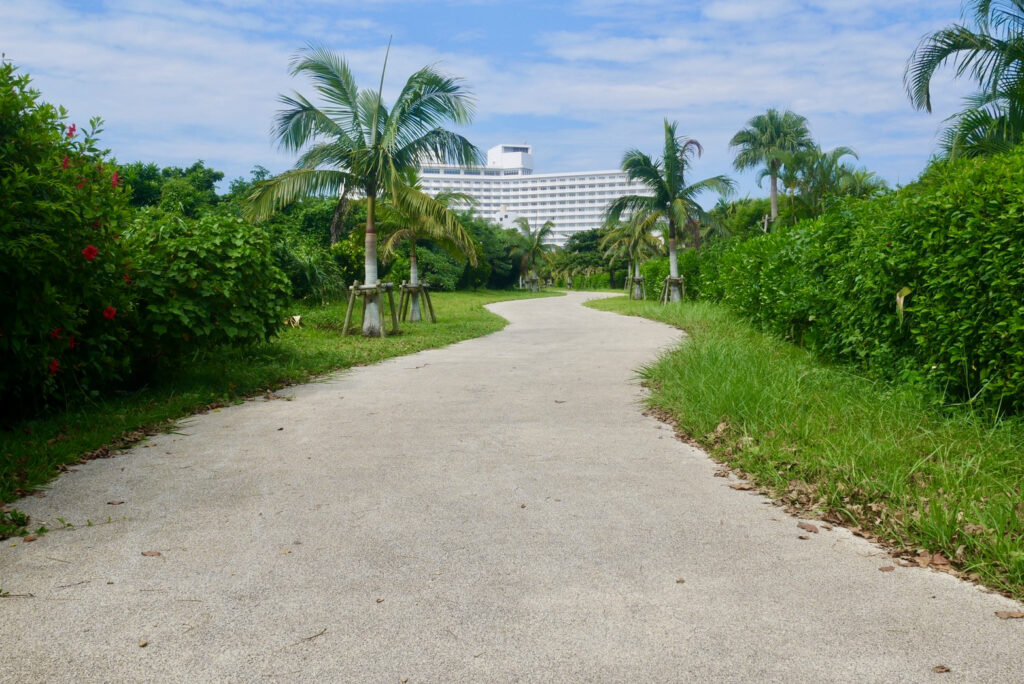 The promenade is well maintained and it is a great place for a walk.
You can see beautiful plants such as Palm tree and hibiscus.
Beautiful hibiscus on the promenade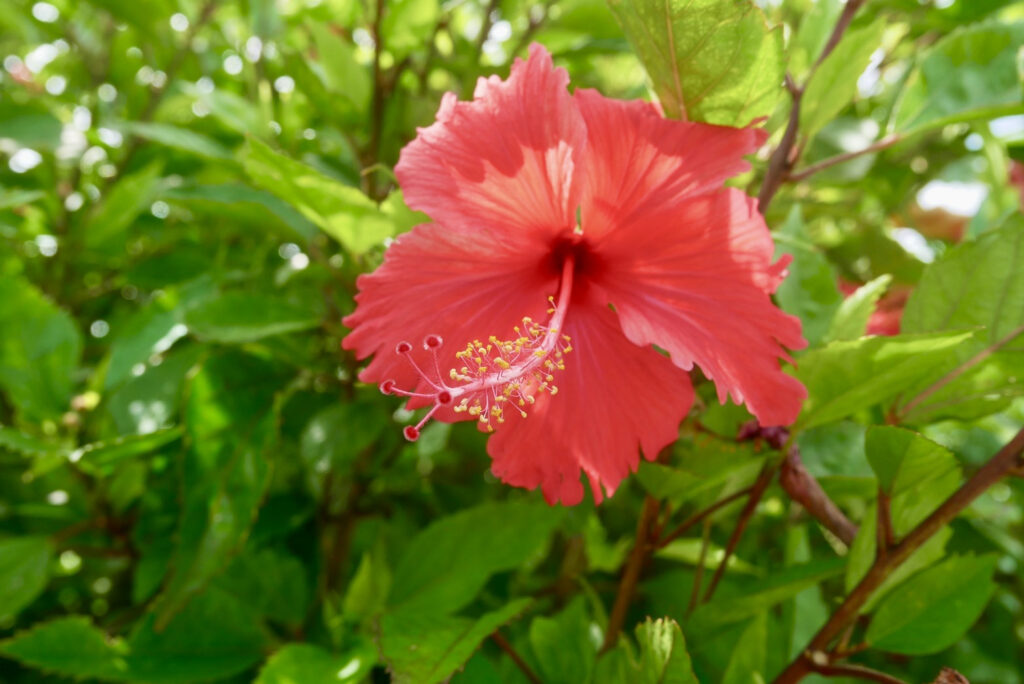 A typical flower in Okinawa is hibiscus, isn't it?
It's very beautiful.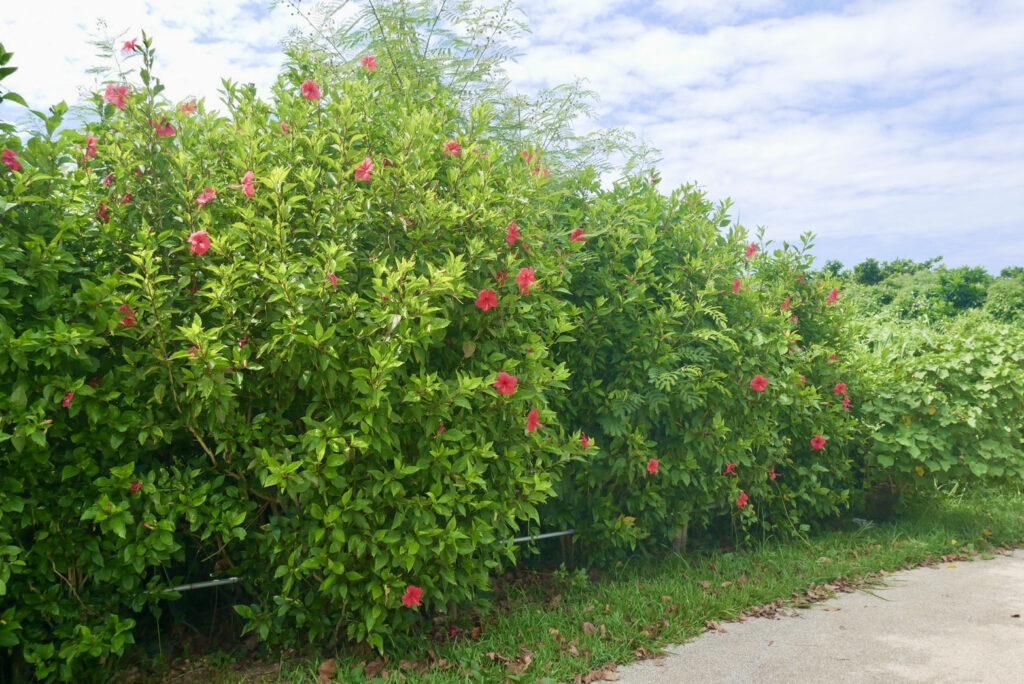 Looking at it by pulling it, it looks like this.
There is a restroom and a simple shower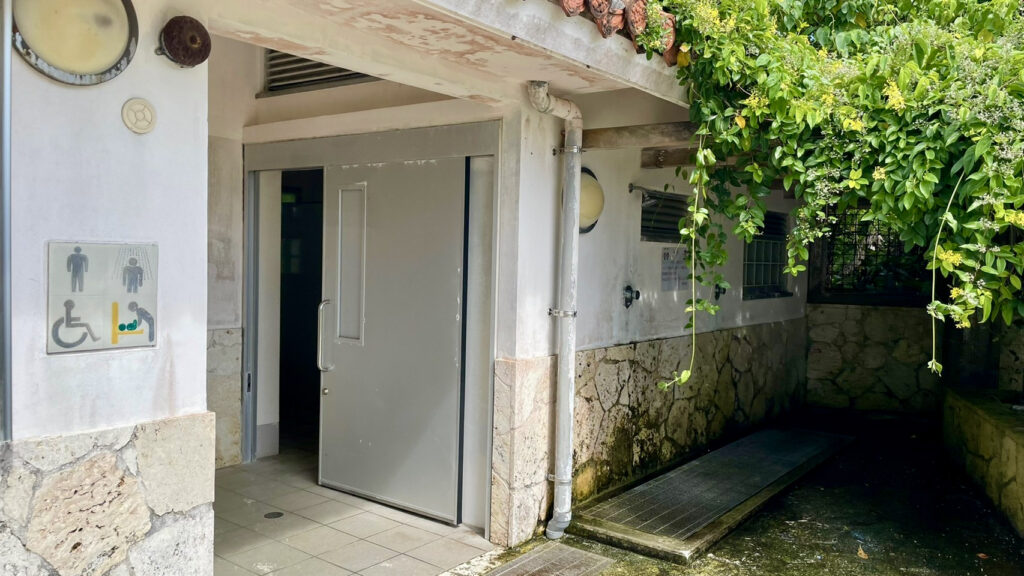 There are the restroom and shower, so you can shower after swimming in the sea.
Rules for using Uza Beach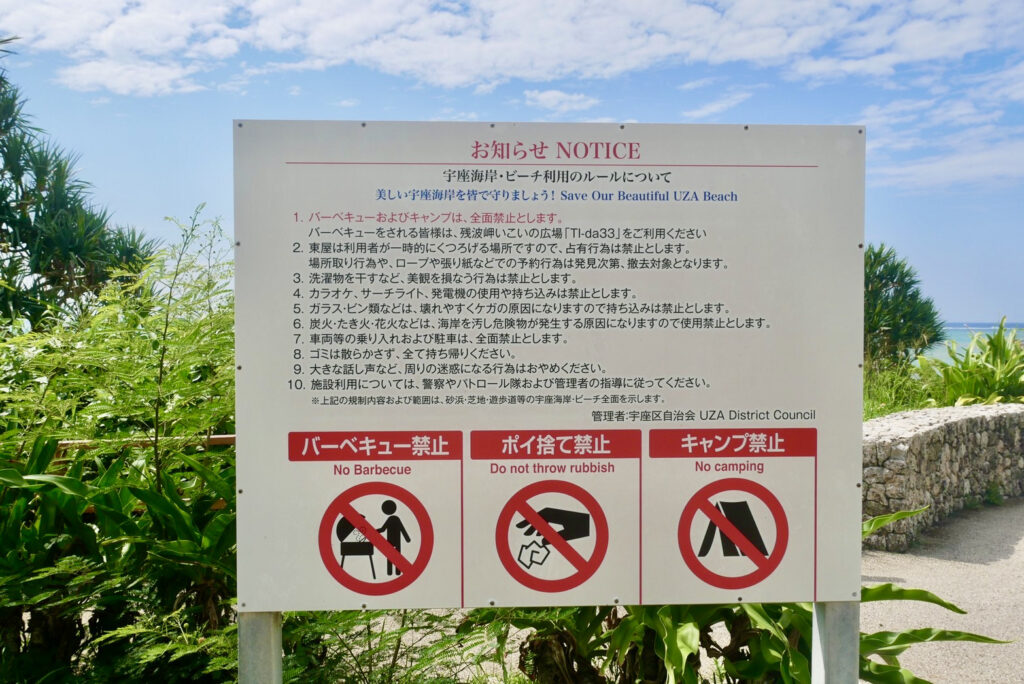 There was a board with some rules such as barbecue, camping, littering prohibited, so let's follow the rules and have fun!
Access information
| | |
| --- | --- |
| Access | About 60 minutes by car from Naha Airport |
| Address | Uza, Yomitan Village, Okinawa Prefecture |
| Marine Activities | No |
| Parking | Yes (Free) |
| Restroom | Yes |
Information around Uza Beach
Zanpa Beach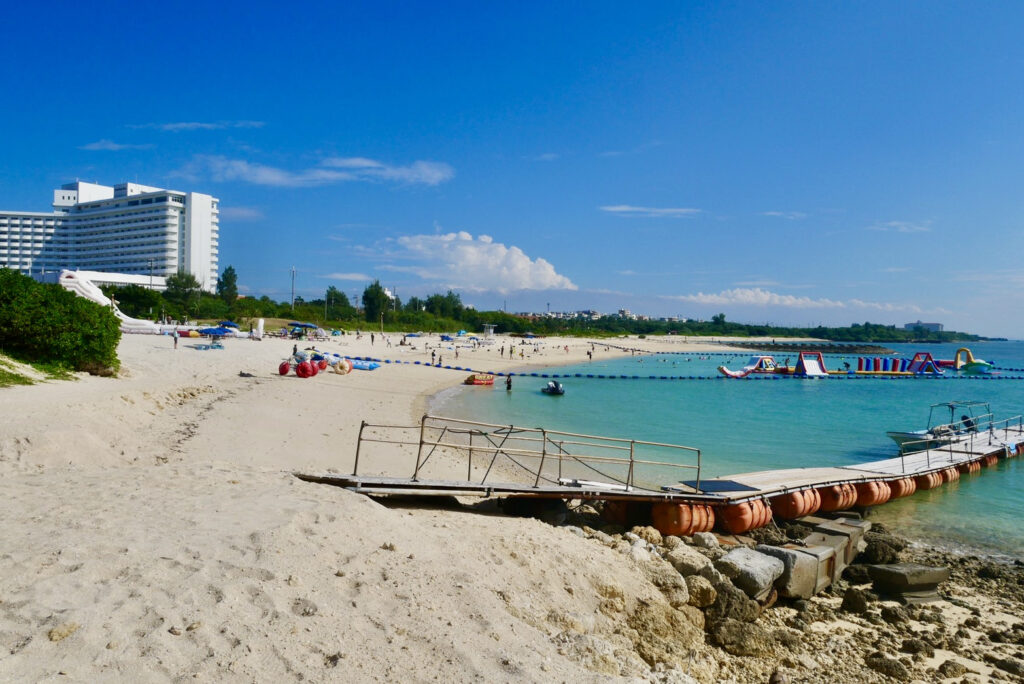 Zanpa Beach is next to Uza Beach.
Zanpa Beach is fully equipped with activities, and this is one of the most beautiful beaches in Okinawa.
So many tourists enjoy sea bathing here every year.
Cape Zanpa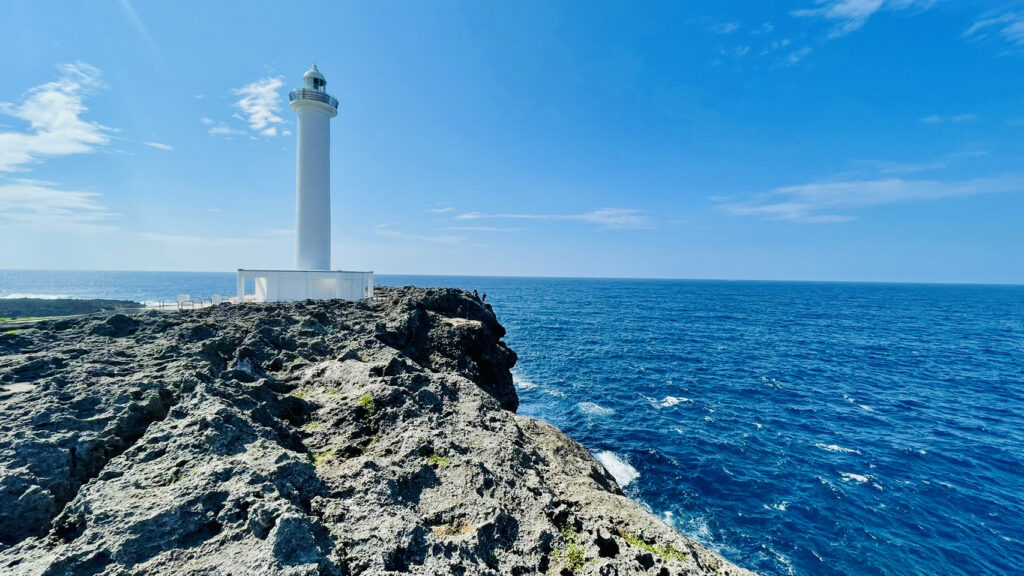 There is a wonderful view from the cliff inCape Zanpa.
You can feel the power of nature when you see rough waves and cliffs with a height of about 30m that continue for about 2km.
Okashigoten(Souvenir shop)
Okashigoten is famous for the "Beniimo Tart" that is made with purple sweet potatoes.
This souvenir shop is near by Cape Zanpa.
Royal Hotel Okinawa Zanpa-Misaki
It is a resort beach where you can enjoy the beautiful beach of Zanpa Beach and the spectacular view of Cape Zanpa.
You can enjoy the ocean view from the room, and the facility has both a pool and a large communal bath.
It is one of the leading resort hotels in Yomitan Village, so it is especially recommended for those who are looking for a resort hotel.
View on Expedia
Summary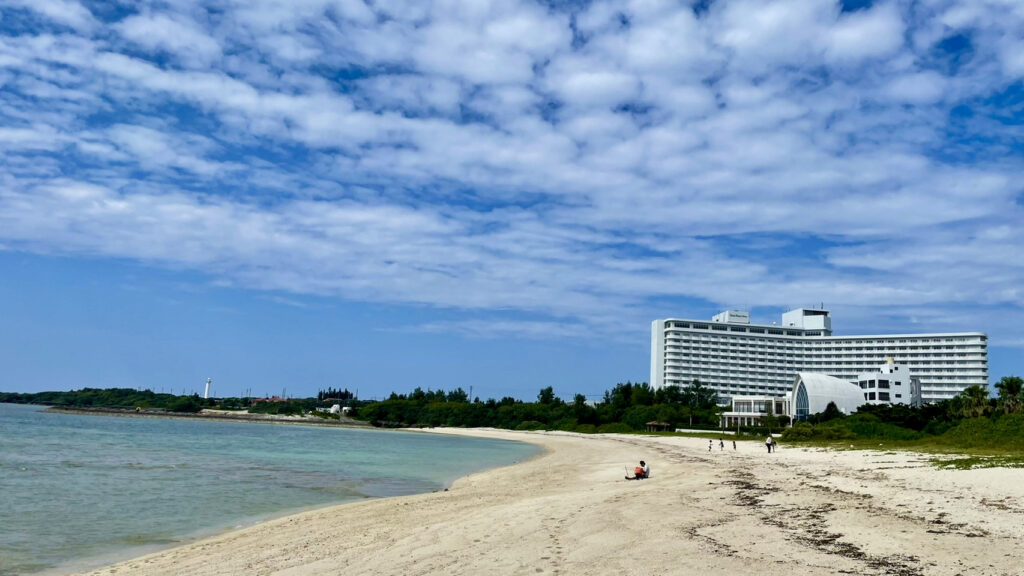 Uza Beach is characterized by its highly transparent sea and white sandy beaches, and is sometimes used for wedding photography.
If you want to take a rest quietly, "Uza Beach" is recommended.
For those who want to enjoy activities and swimming, we recommend the neighboring "Zanpa Beach".
When you visit Yomitan Village, please go to "Uza Beach".
Thank you for reading until the end.
Advertisement