Senaha Ga (Senaha Coast) is located in Yomitan Village, the central part of the main island of Okinawa.
Senaha Ga means a well, and it seems that they lived in spring water from "Senaha Ga" until the water supply became widespread.
Note: "Ga" means "well" in the Okinawan dialect
It is a small place with few tourists, but it is a place where you can feel the energy of nature because it is rich in nature and very beautiful, with natural spring water.
Evaluation of Senaha Ga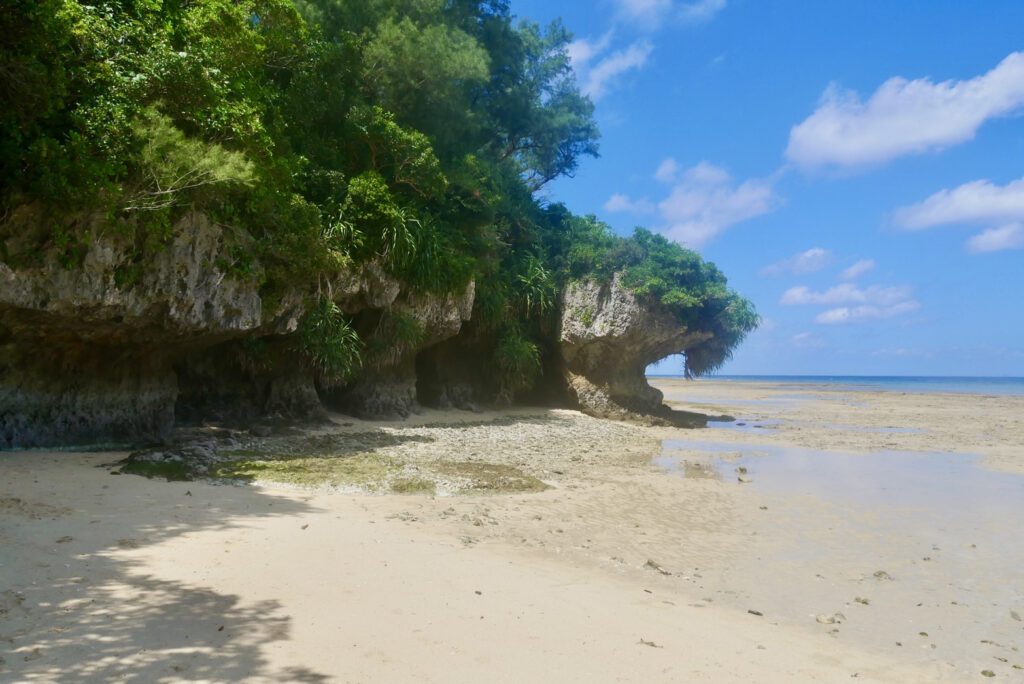 Notes: This evaluation is compared with other beaches in Okinawa by Okinawa Bookmark administrator
Infomation of Senaha Ga
| | |
| --- | --- |
| Swimming period | Nothing |
| Business hours | Nothing |
| Swimming fee | Free |
| Protective net | No |
| Lifeguard | No |
| Shower room | No |
| Locker | No |
| Swimming Equipment Rental | Nothing |
| Activities | Nothing |
| Shop | No |
| Restroom | No |
| Official site | Nothing |
There is no facilities for swimming in Seneha Ga.
If you want to enjoy swimming and activities at the beach, we recommend going to the Zanpa Beach.
Recommend Points
Spring water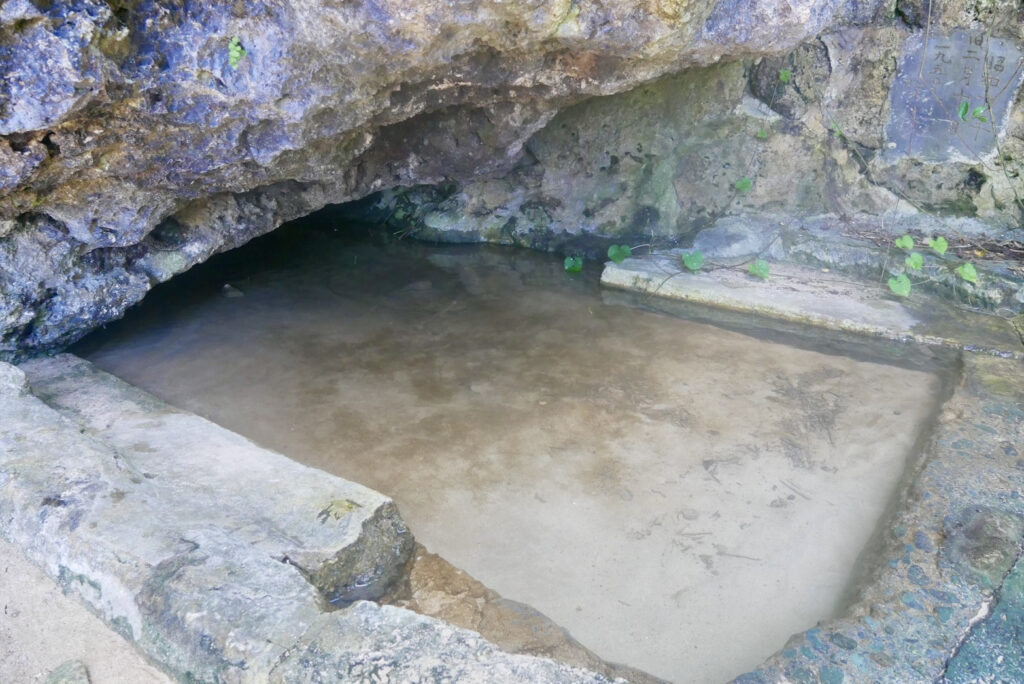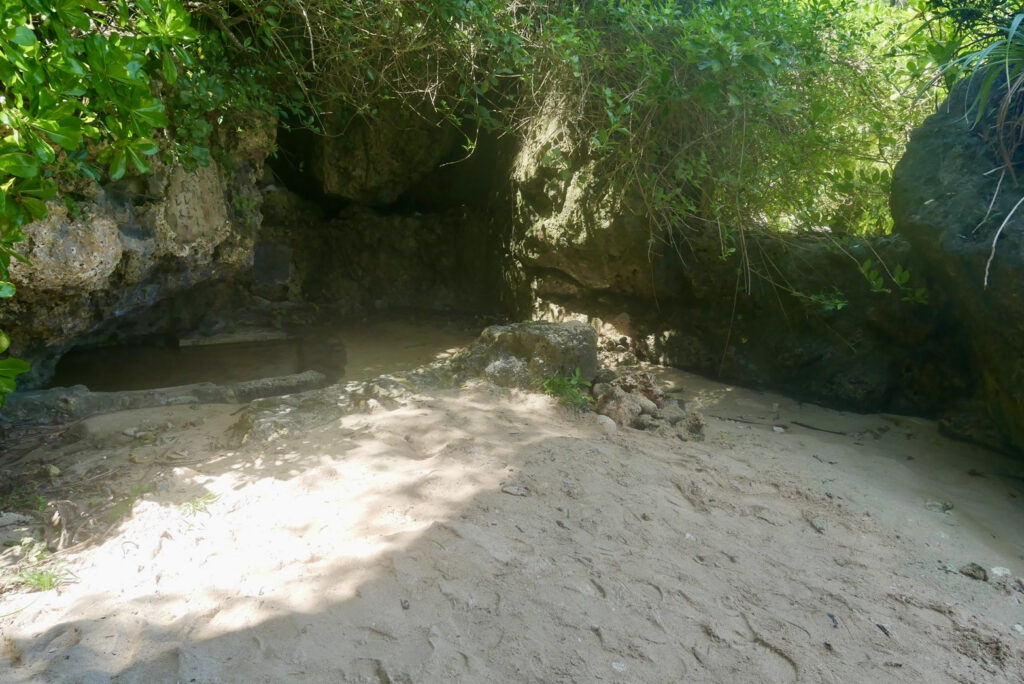 Spring water is flowing from the shade of the rock, and it seems that the spring water of Senaha Ga supported the lives of many people until the water supply became widespread.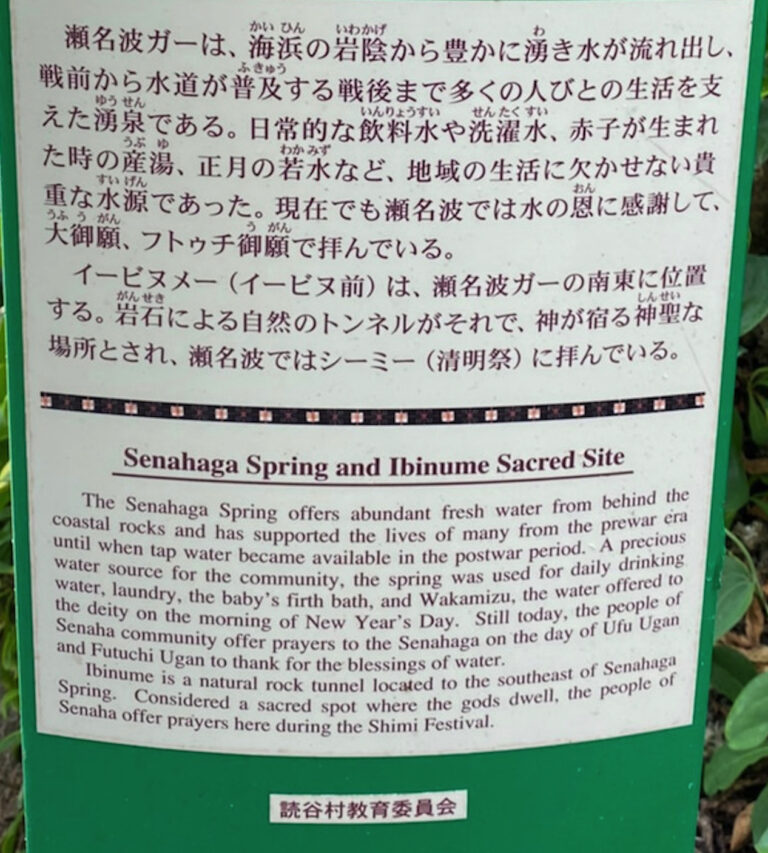 Beautiful rocky area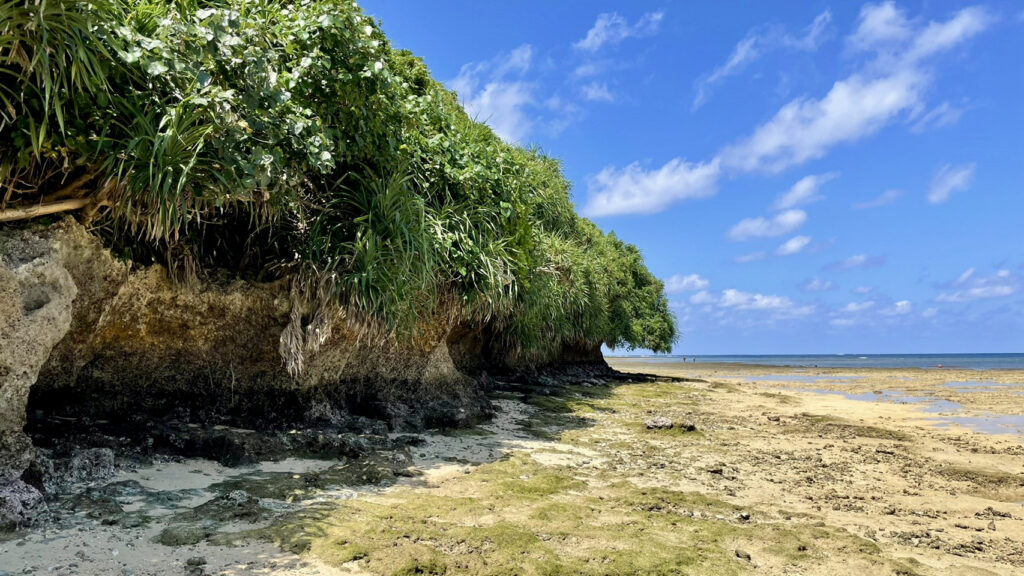 I went there at low tide, so I can see the rocks, but at high tide the waves come to the bottom of the rocks.
Caves around Senaha Ga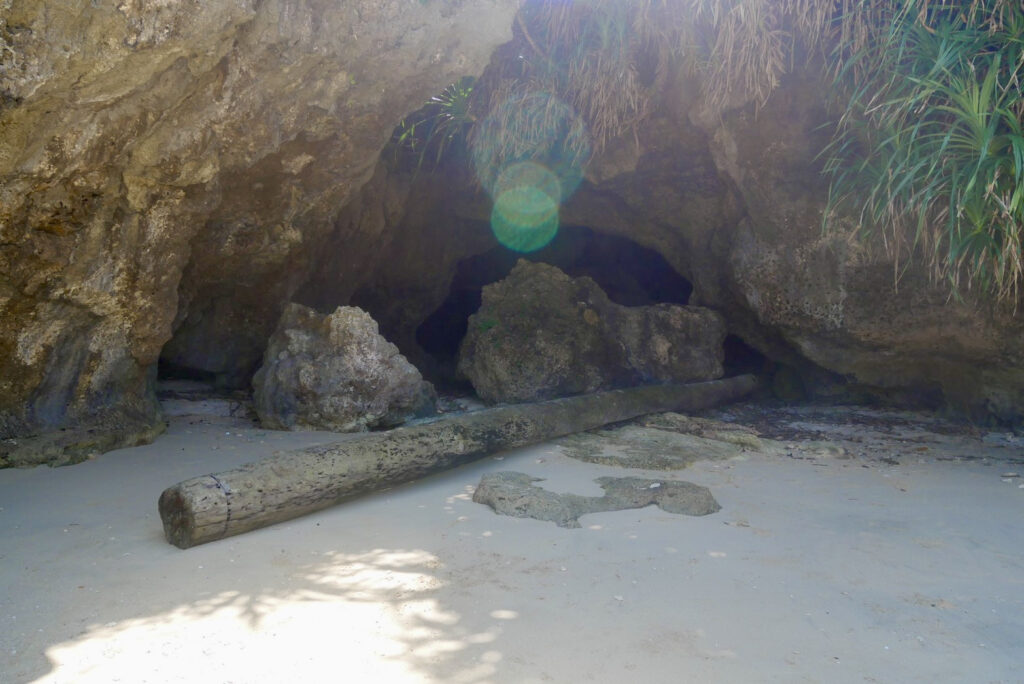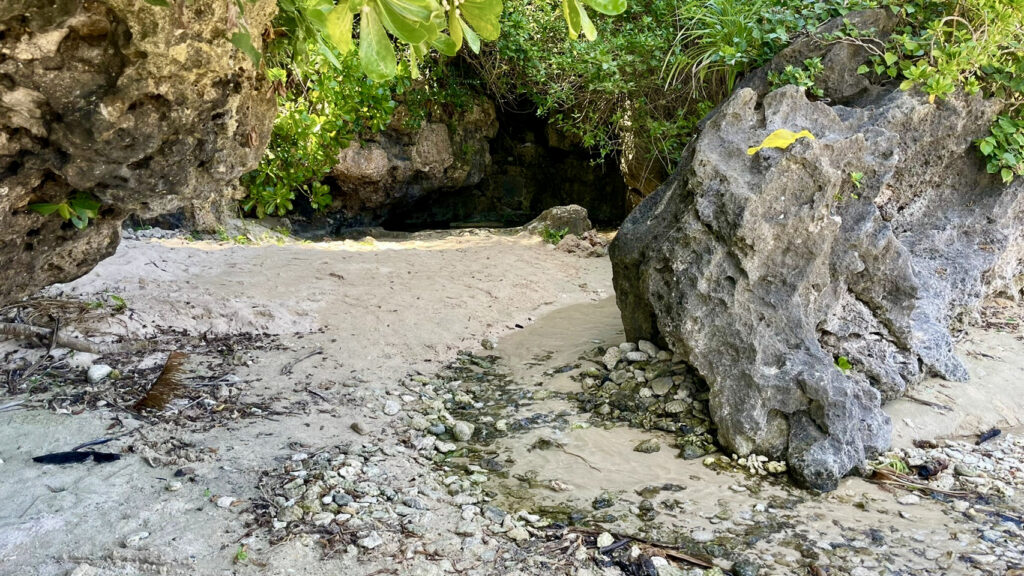 It is said that there were some caves, and there were people who were evacuated as evacuation shelters during the war.
Reference URL: https://yomitan-sonsi.jp/sonsi/senseki/map/guide/guide03.html
Nature full of green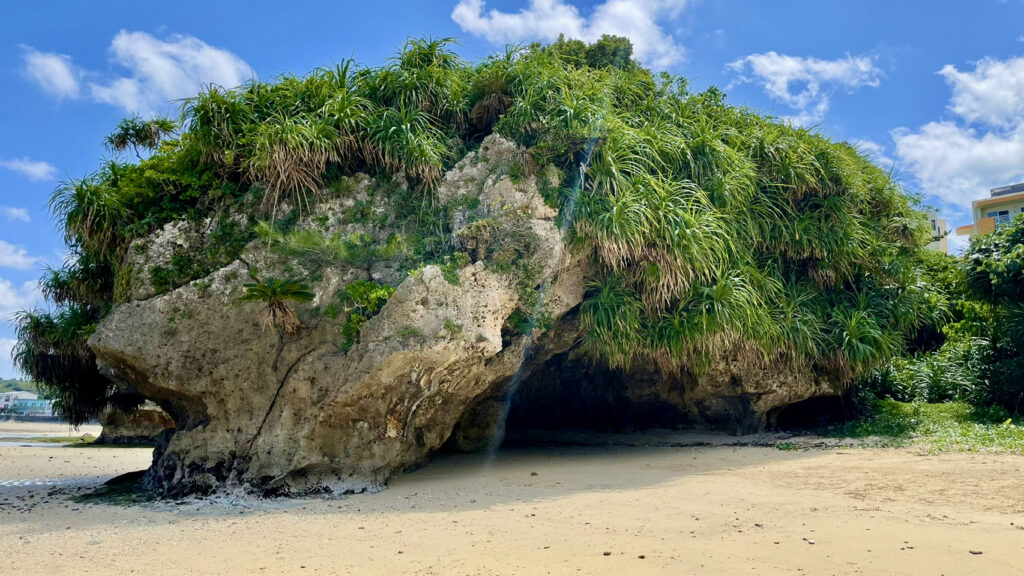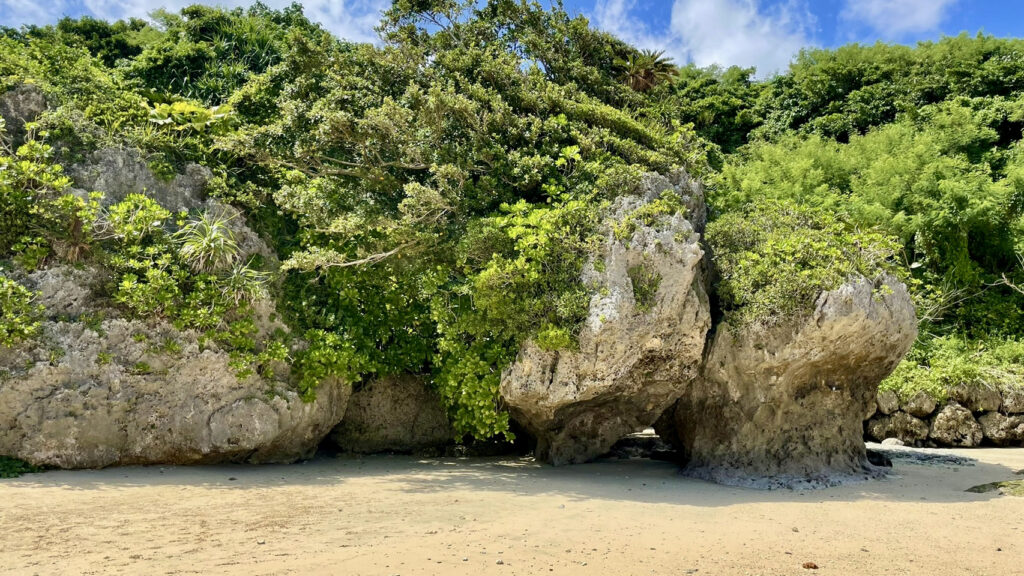 it is full of green, except for the sandy beach.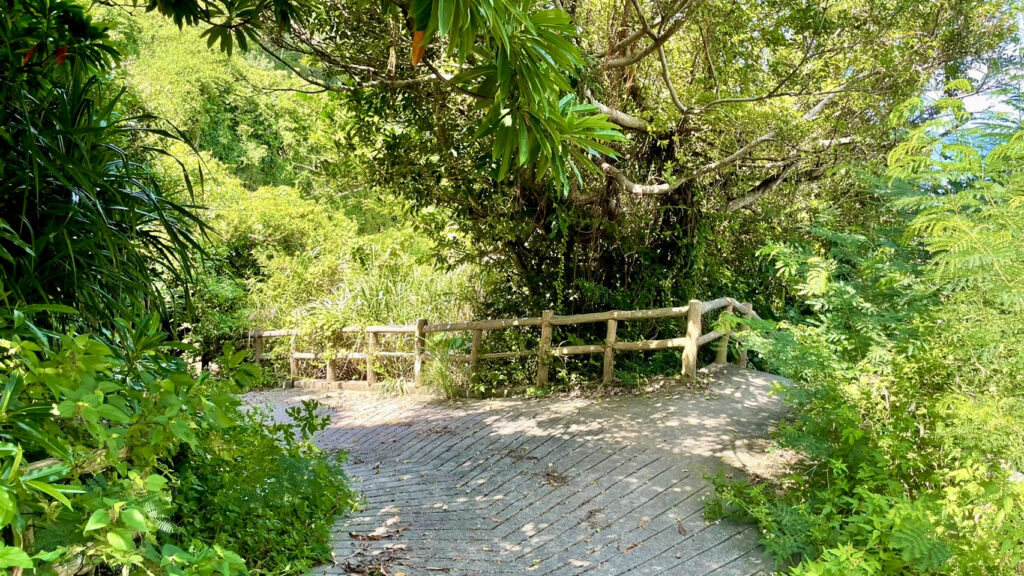 The road is well maintained and is full of greenery from the entrance of Senaha Ga.
Access information
| | |
| --- | --- |
| Access | About 60 minutes by car from Naha Airport |
| Address | Senaha, Yomitan Village, Okinawa Prefecture |
| Parking | No |
| Restroom | No |
There is no parking lot at Senaha Ga, so there is no choice but to park on the road temporarily or walk.
Hotels around Senaha Ga
GLAMDAY STYLEHOTEL & RESORT OKINAWA YOMITAN
Grandy Style Okinawa Yomitan Hotel & Resort is a resort hotel where you can enjoy the ocean view of Okinawa from the large pool.
The hotel is equipped with a "restaurant" and a "cafe lounge" so you can enjoy the resort feeling.
View on Expedia
Summary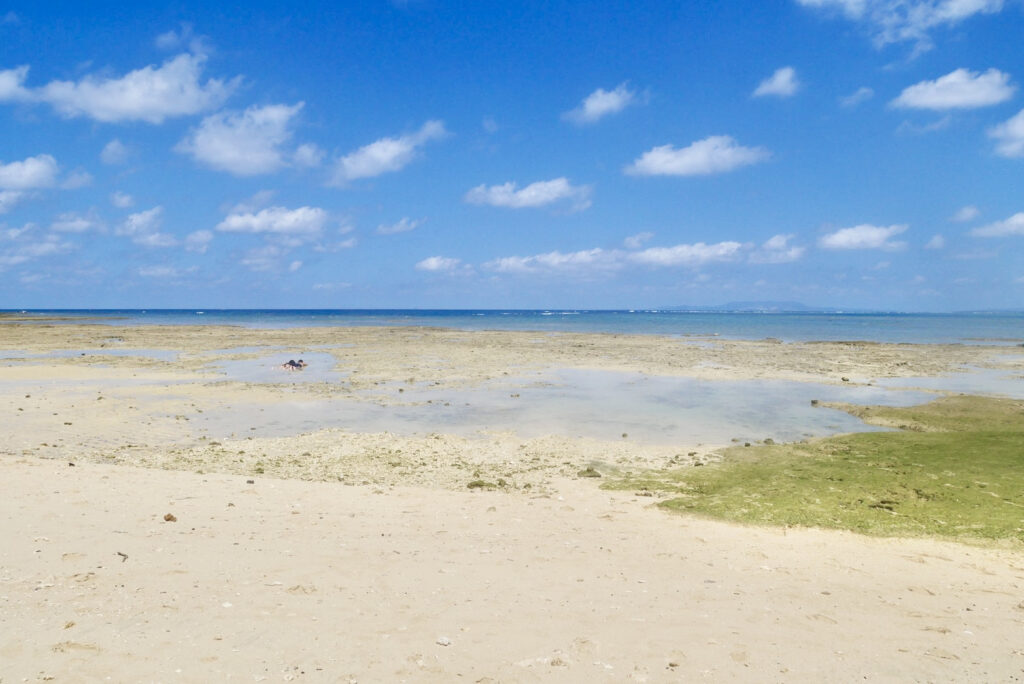 Senaha Ga is rarely visited by tourists, but it is a very good place for those who want to feel the nature of Okinawa quietly and slowly.
Please visit when you go to Yomitan Village.
Thank you for reading until the end.