Toguchi Beach is located in Yomitan Village in the Central part of the main island of Okinawa.
This beach is attractive with "highly transparent sea", "white sandy beach" and "huge rocks".
Toguchi Beach is loved by both locals and tourists. And they offer lots of amenities for their guests.
Tourists can have barbeques sessions and they can also enjoy the underwater view by snorkeling.
Personally, it is a beautiful and well-equipped beach that is comparable to "Zanpa Beach" and "Nirai Beach".
Evaluation of the Toguchi Beach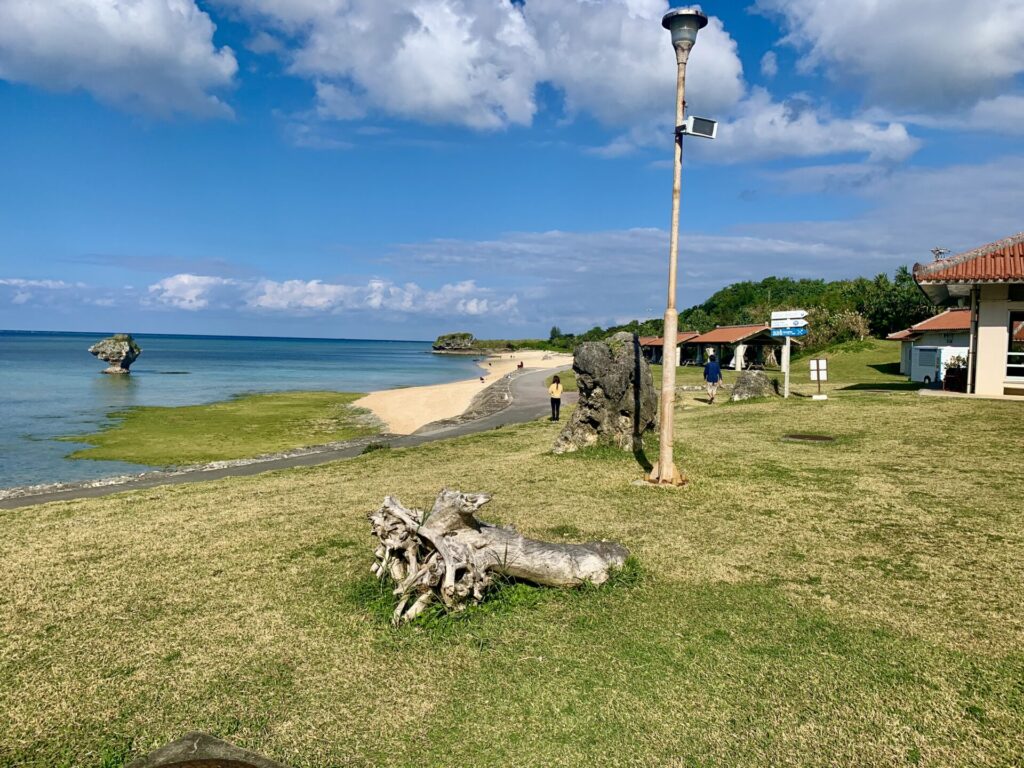 Notes: This evaluation is compared with other beaches in Okinawa by Okinawa Bookmark administrator
Information of Toguchi Beach
| | |
| --- | --- |
| Swimming period | Unlimited access |
| Business hours | Nothing |
| Swimming fee | Free |
| Protective net | No |
| Lifeguard | No |
| Shower room | Available |
| Locker | Available |
| Swimming Equipment Rental | Available |
| Marine Activities | Available |
| Shop | Yes |
| Restroom | Yes |
| Official site | https://www.okinawa-pork-village.com/ |
There are full of marine activities such as snorkeling and SUP in Toguchi Beach.
And you can also rent BBQ equipment in the shop.
SUP = Stand Up Paddle Boarding
[Swimming equipment rental]
- Mask & snorkel
- Goggles
- Life jacket
- Umbrella
- Beach bed
- Floating ring
- Children's pool
- Beach set
- Marine set rental
* Please check here for prices and details.
[Marine activity]
- Experience SUP
- SUP & Snorkel Tour
- SUP rental
- Kayak rental
- Please check here for prices and details.
[Barbecue]
Please check here for more information on barbecue.
* Reservations are required
Recommended Points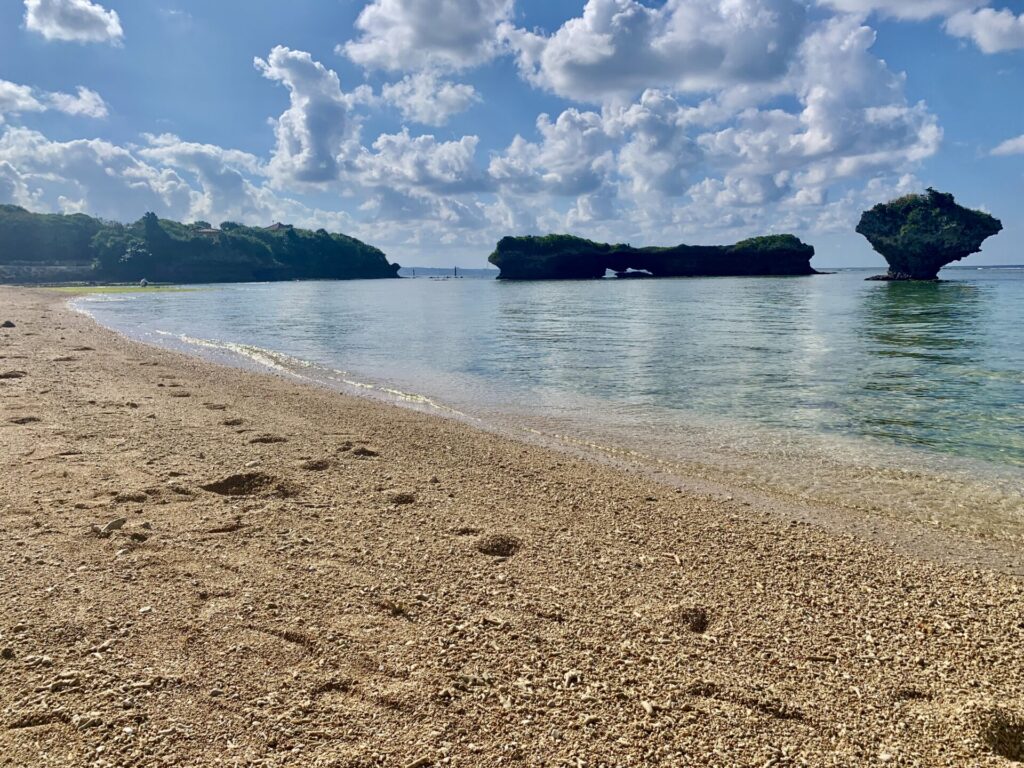 The smooth and beautiful sandy beach is ideal for relaxing.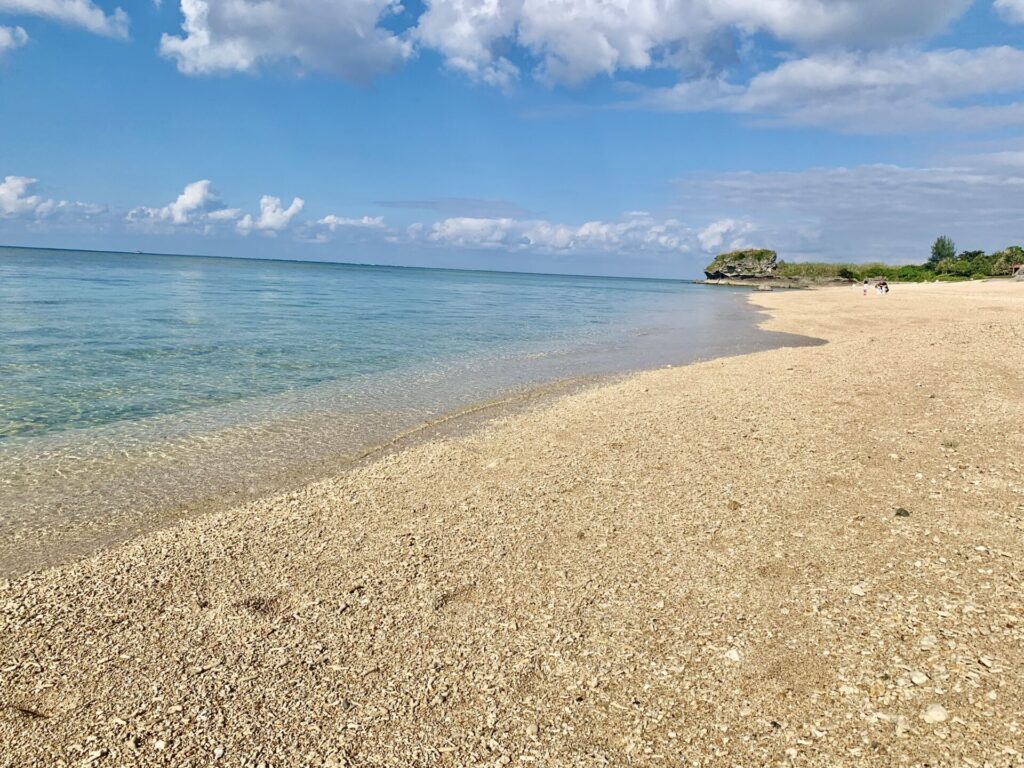 There are areas where seashells were combined with the sand, but certainly safe to walk barefoot.
Highly transparent sea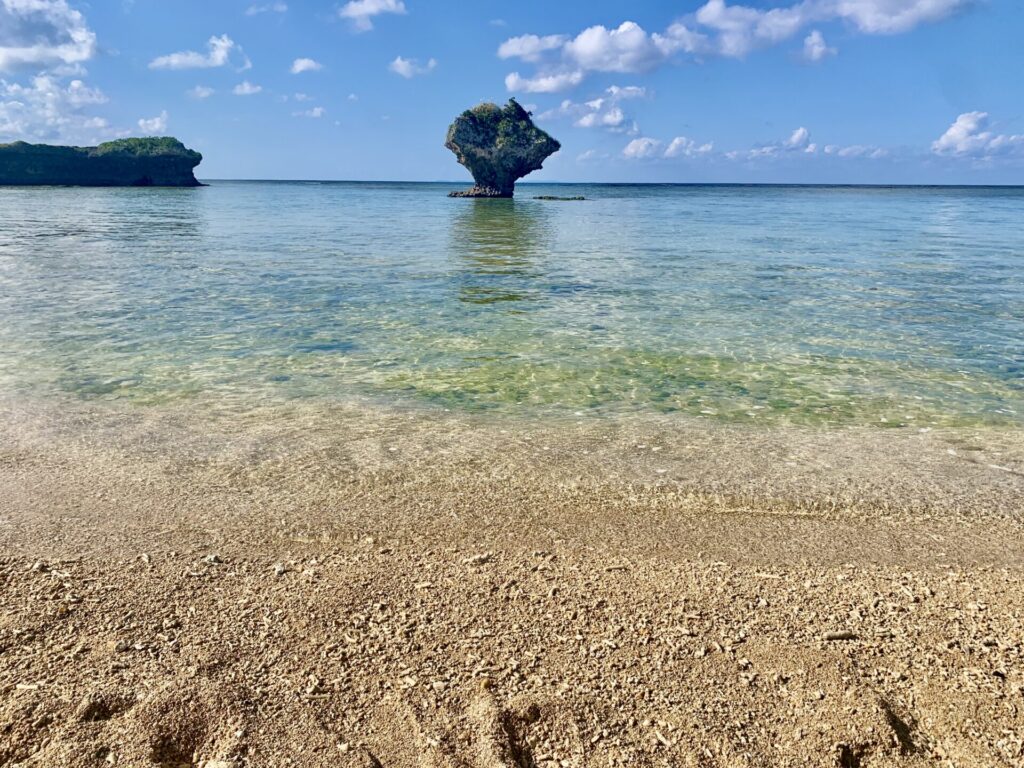 You can see the beautiful transparent sea but definitely a lot better when you see it for your self.
At low tide, you can go a little further offshore.
Beautiful natural rocks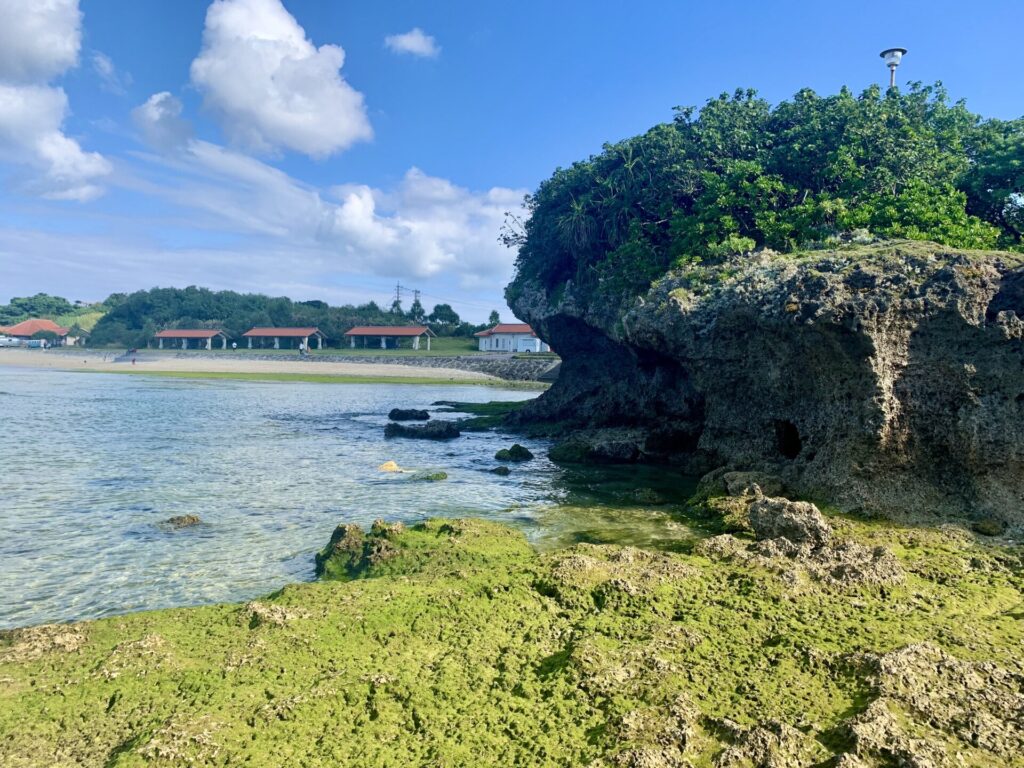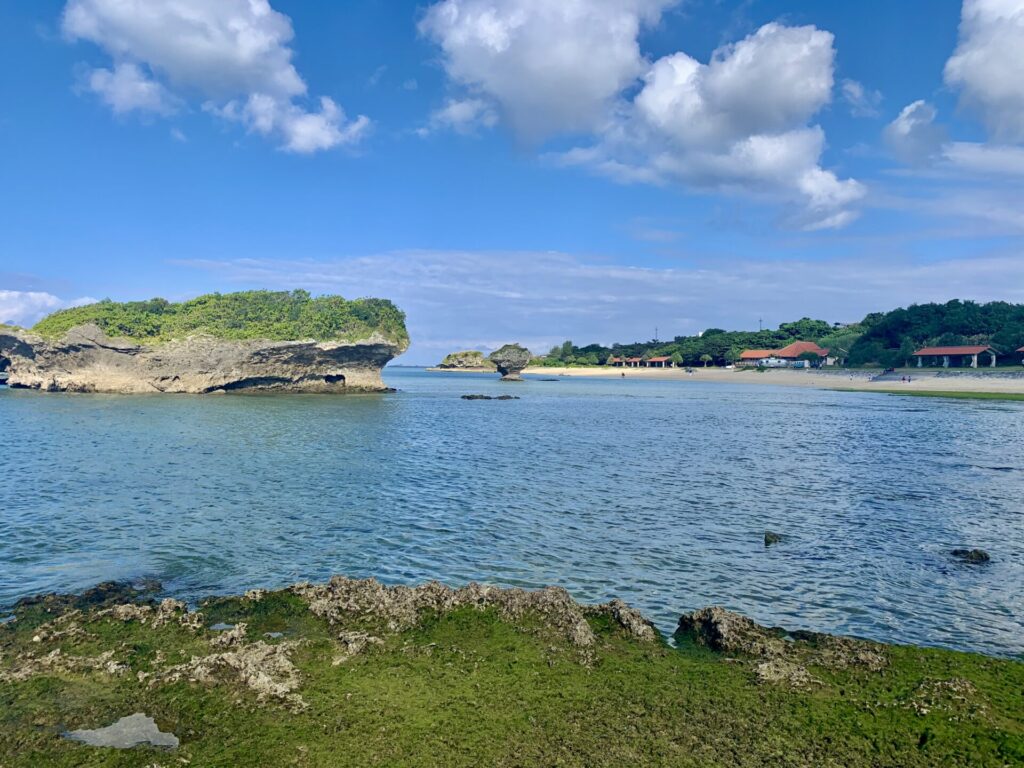 The natural rocks are very beautiful and very attractive.
It's hard to see in the image, but when you actually see it, it's huge and rugged.
Fully equipped facilities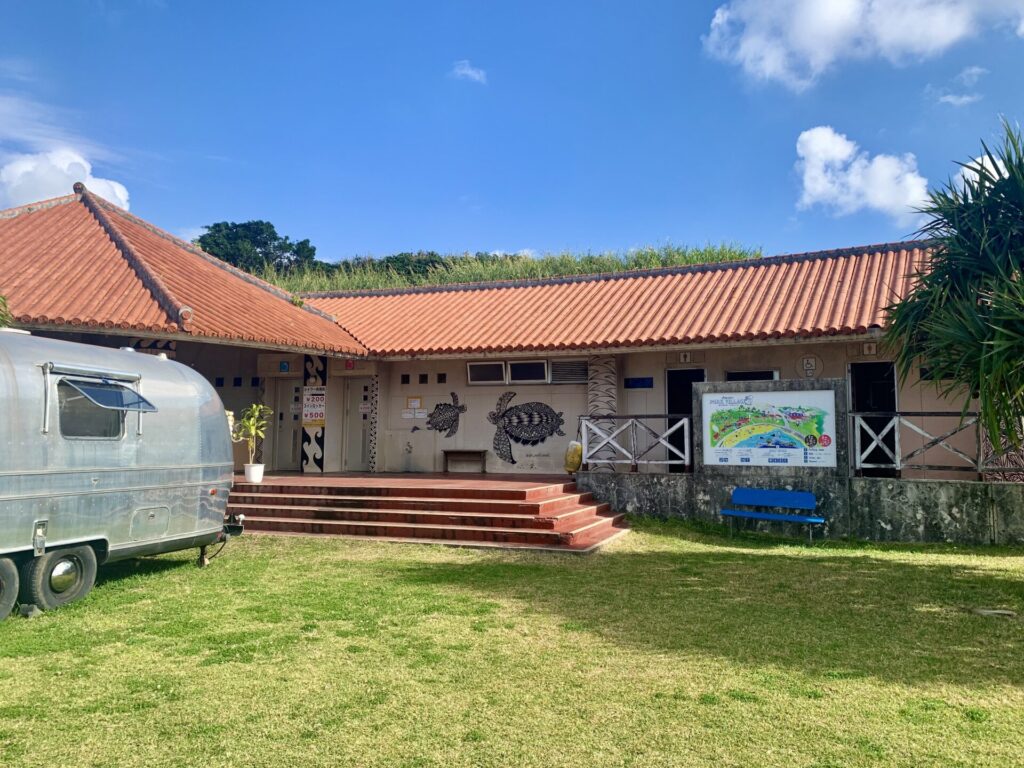 There is a building with a tiled roof, and there are various restrooms and shower rooms.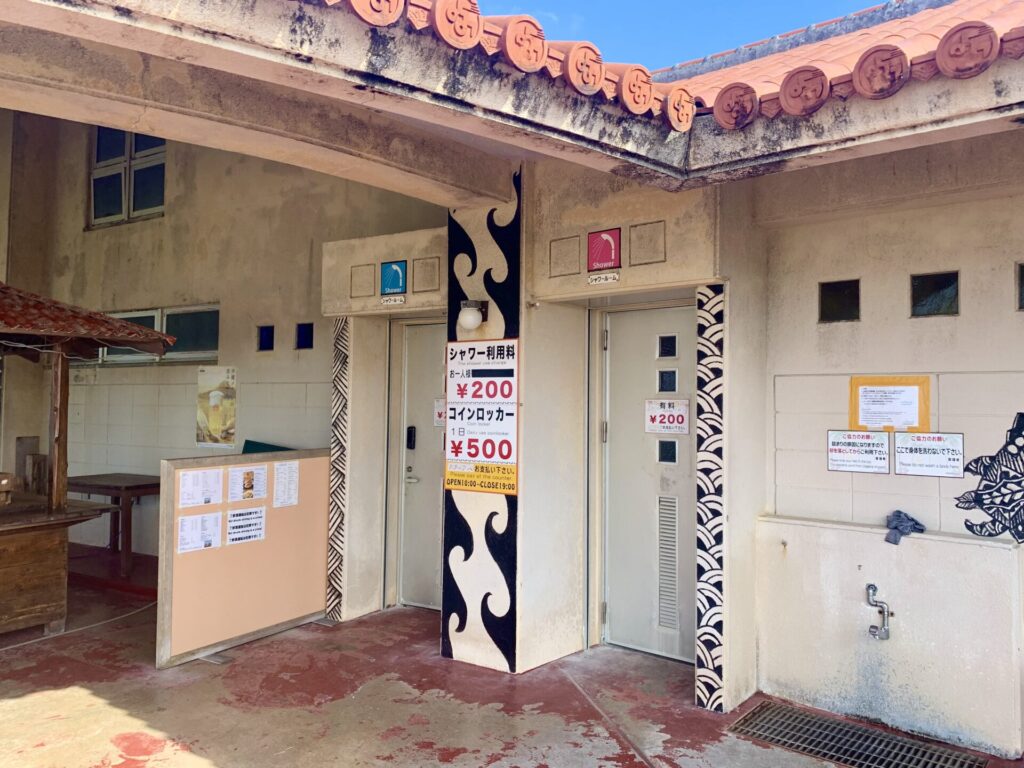 There is a pay shower room.
If you wash your feet lightly, you can also wash them off with water from the faucet.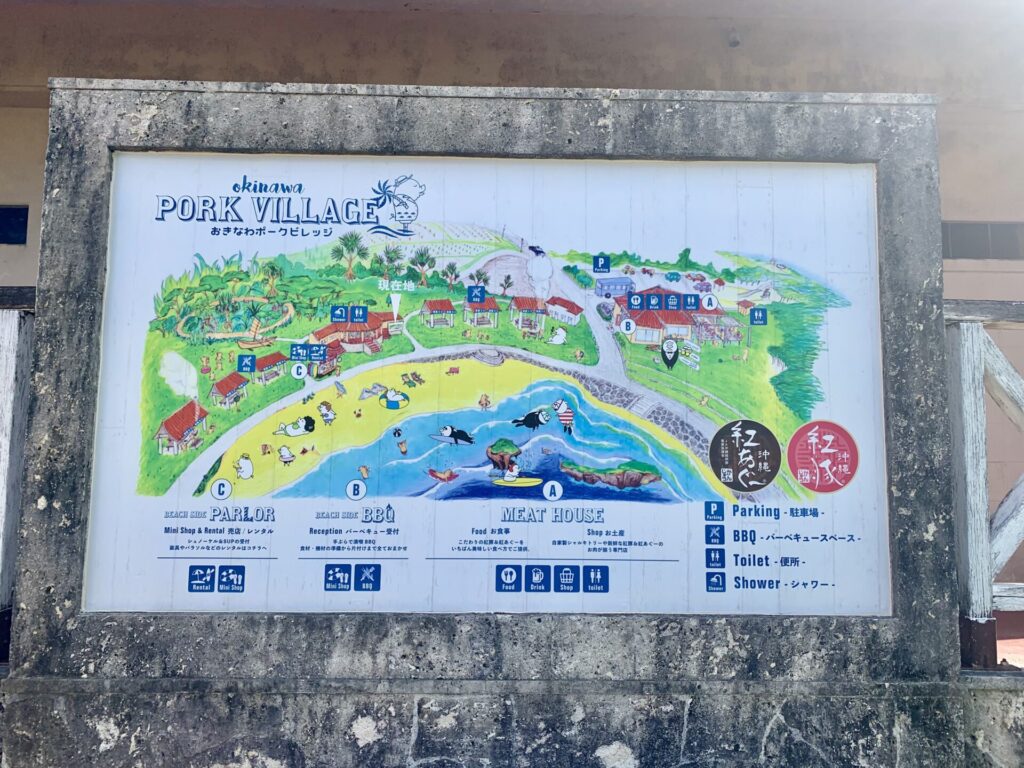 The map looks like the image above.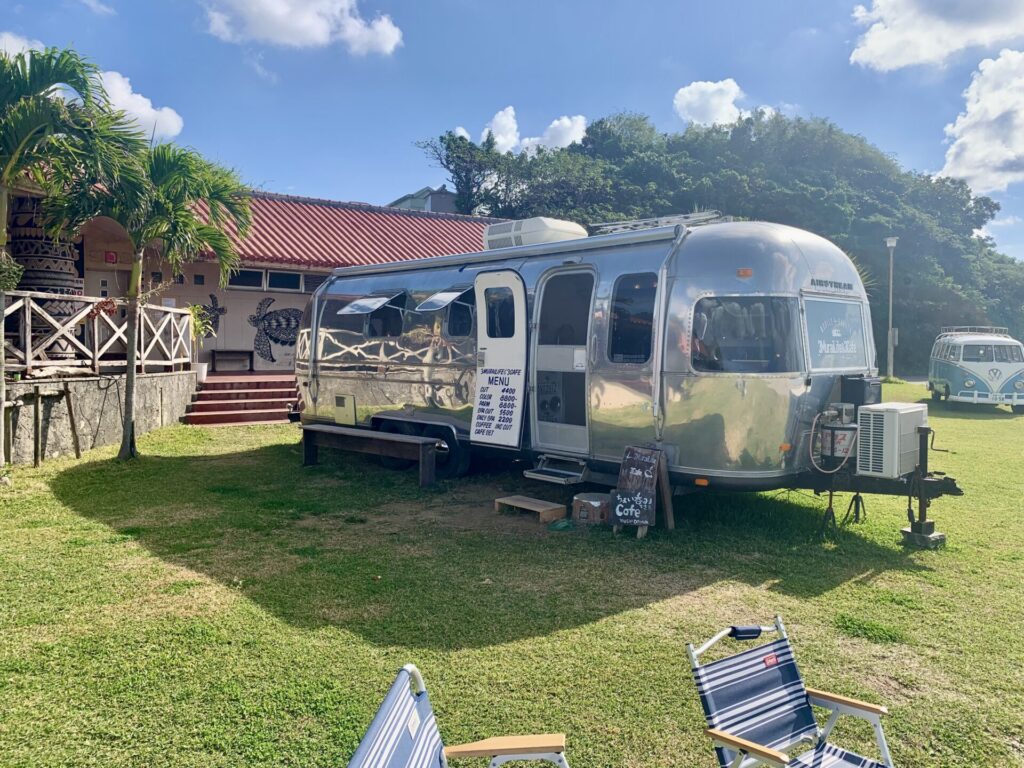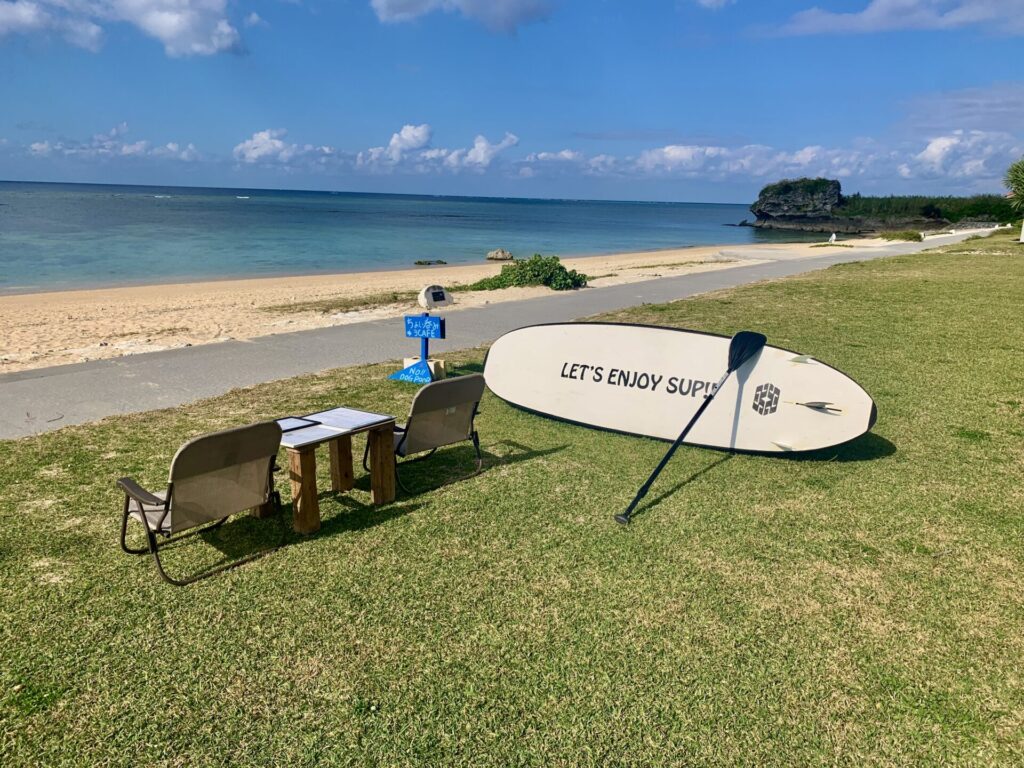 I don't know it's always there, but there was a beauty salon like a bus.
Some customers were actually cutting their hair.
Boards and paddles used in SUP are fashionably placed, and rental is also possible at reception.
You can do BBQ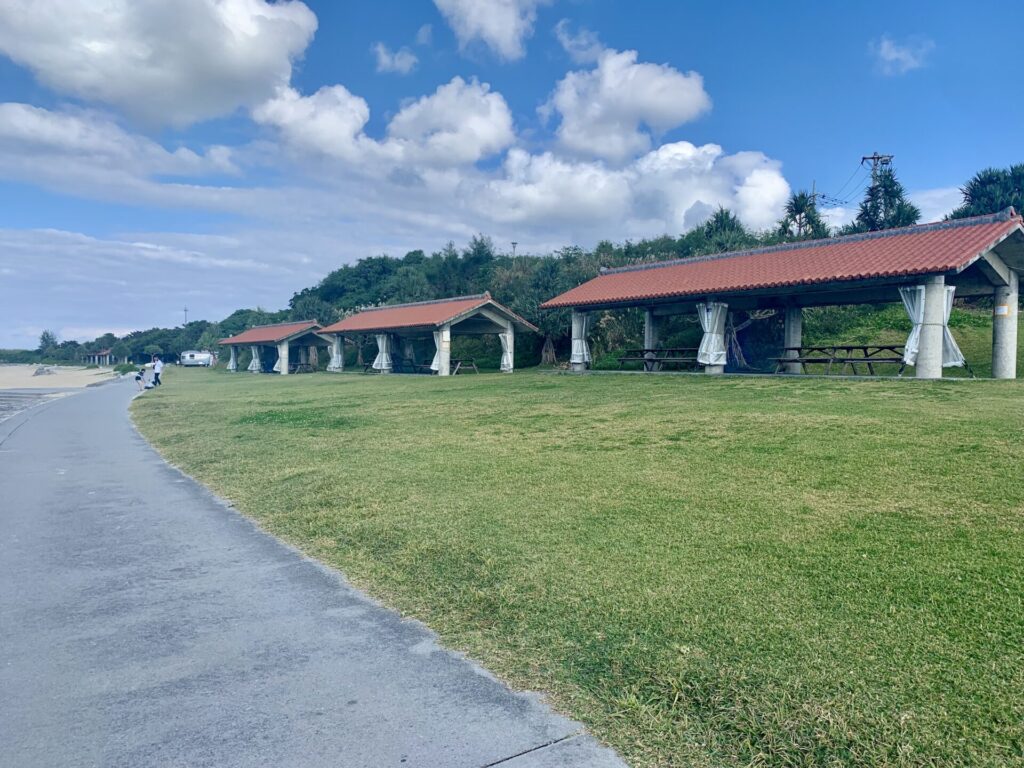 You can do BBQ at the break space in the image above.
Please check the URL below for details on barbecue.
URL: https://www.okinawa-pork-village.com/?page_id=2888
Good Place for walking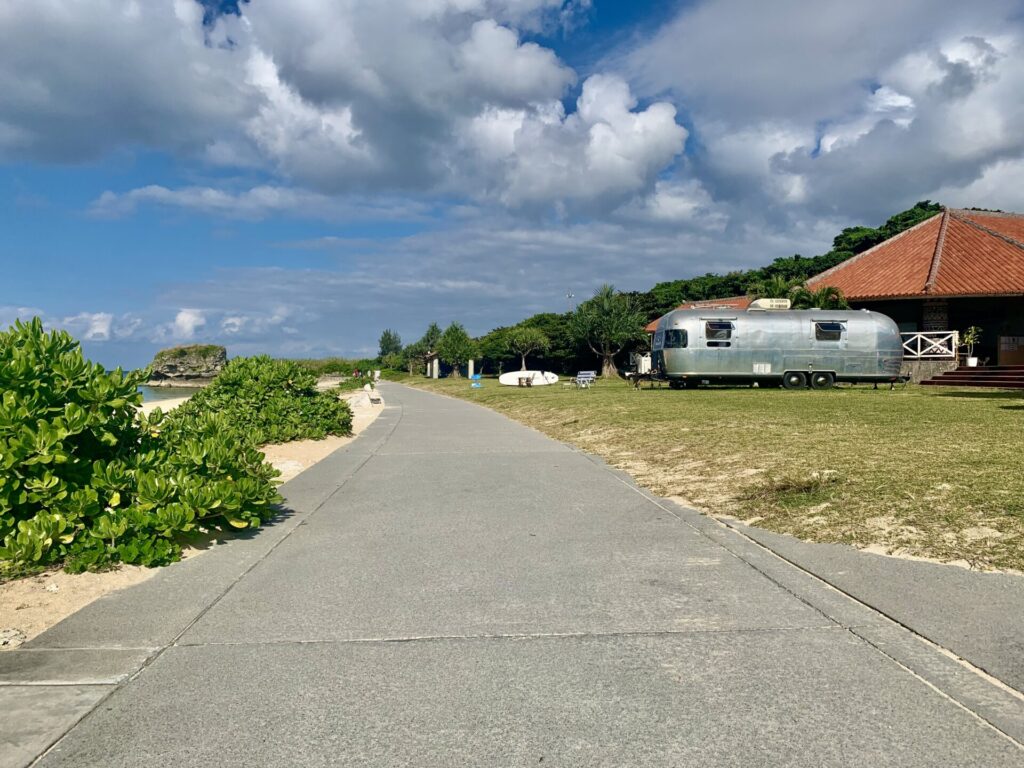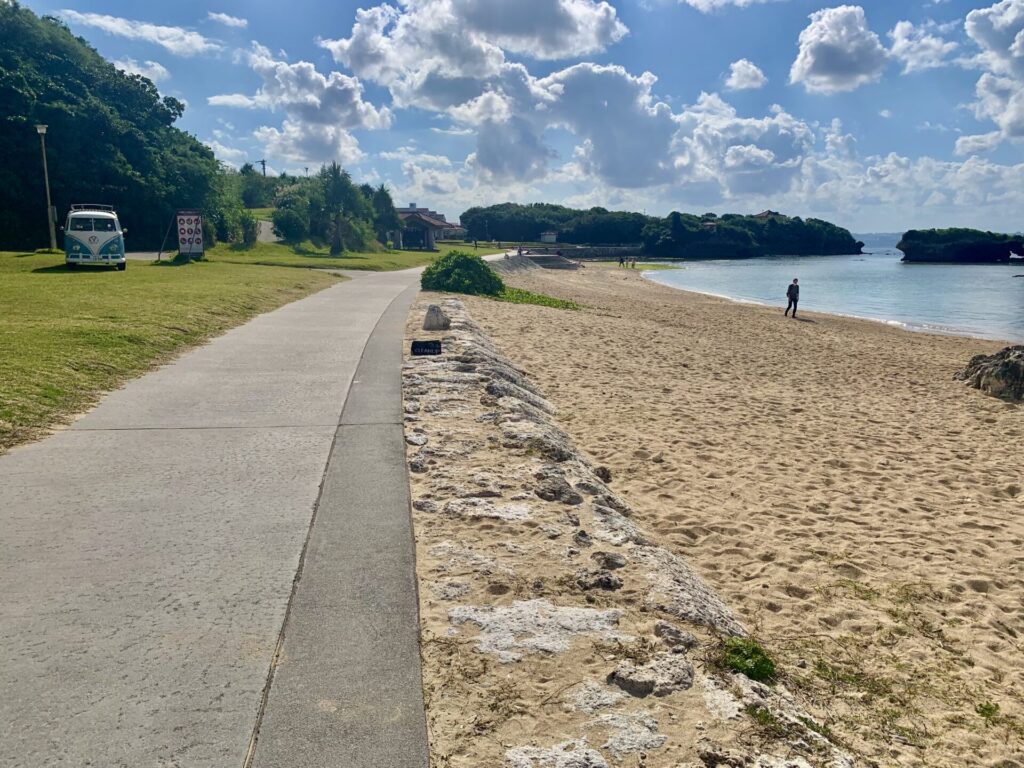 The sidewalk is paved with concrete to create an environment that is easy to walk in.
There were various people such as those who were walking and those who were playing on the beach.
Marine activities are substantial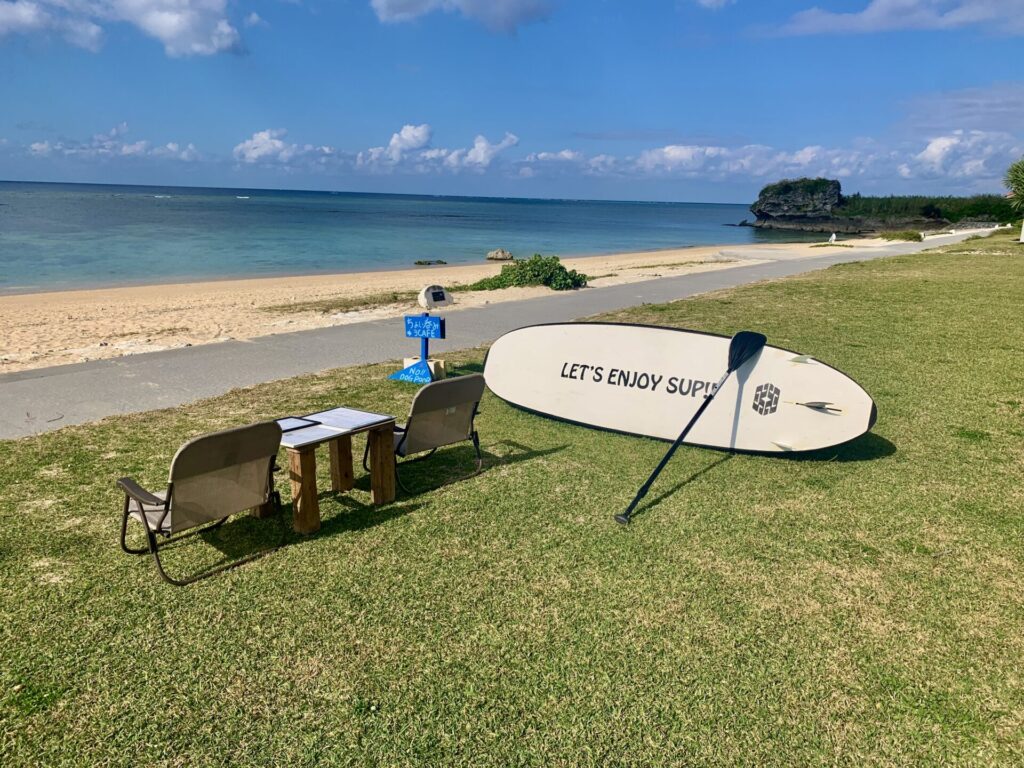 There are plenty of swimming equipment rentals and marine activities, and it seems that you can make a reservation at shop which is Okinawa Pork Village.
Precautions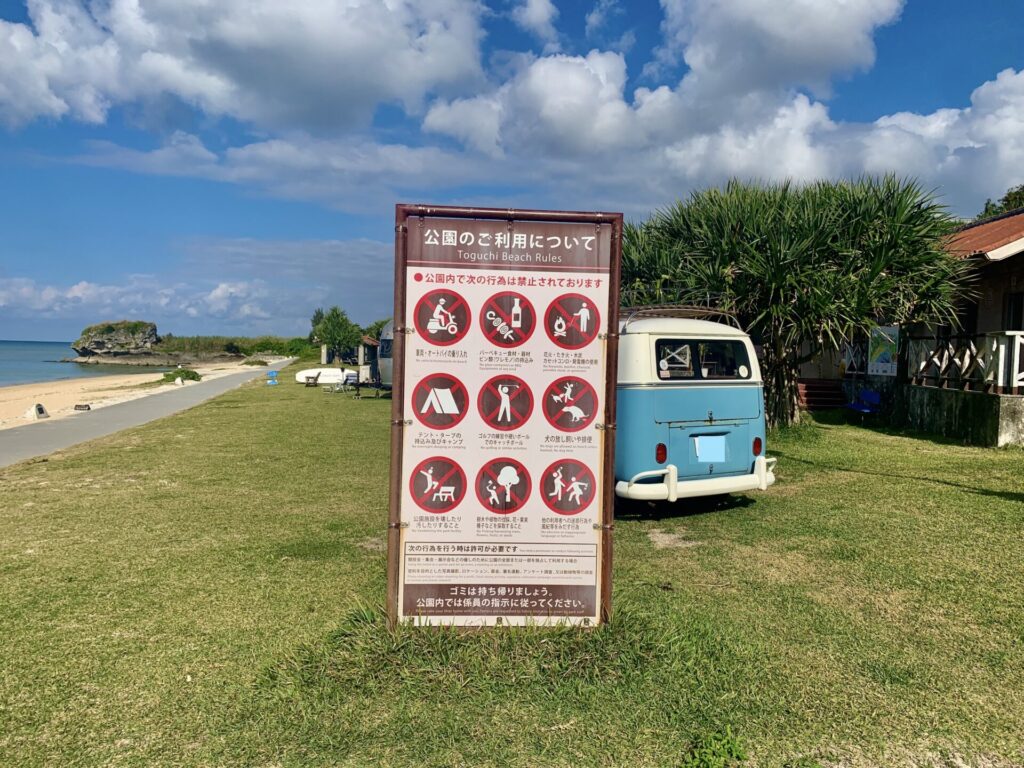 On Toguchi Beach, there is a signboard with some instructions, so please obey them.
Access Information
| | |
| --- | --- |
| Access | About 60 minutes by car from Naha Airport |
| Address | Toguch, Yomitan Village, Okinawa Prefecture |
| Parking | Yes (Free) |
| Restroom | Yes |
The parking lot is very large and it has enough space to park about 100 cars.
Tomarigusuku Park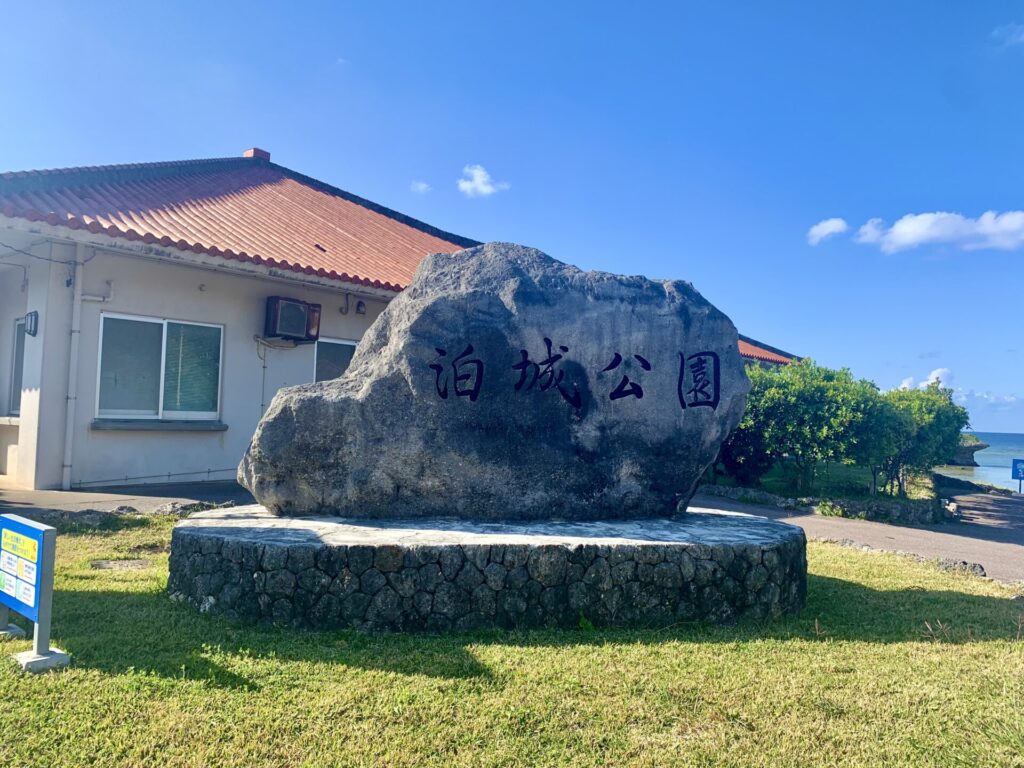 Tomarigusuku Park is adjacent to Toguchi Beach.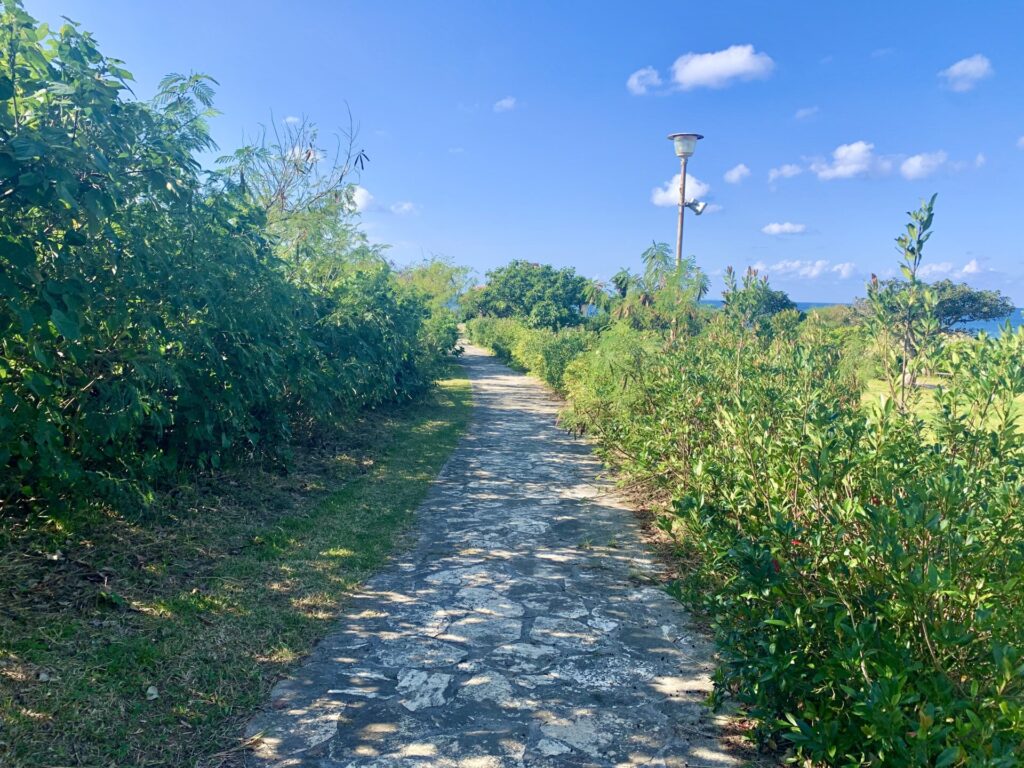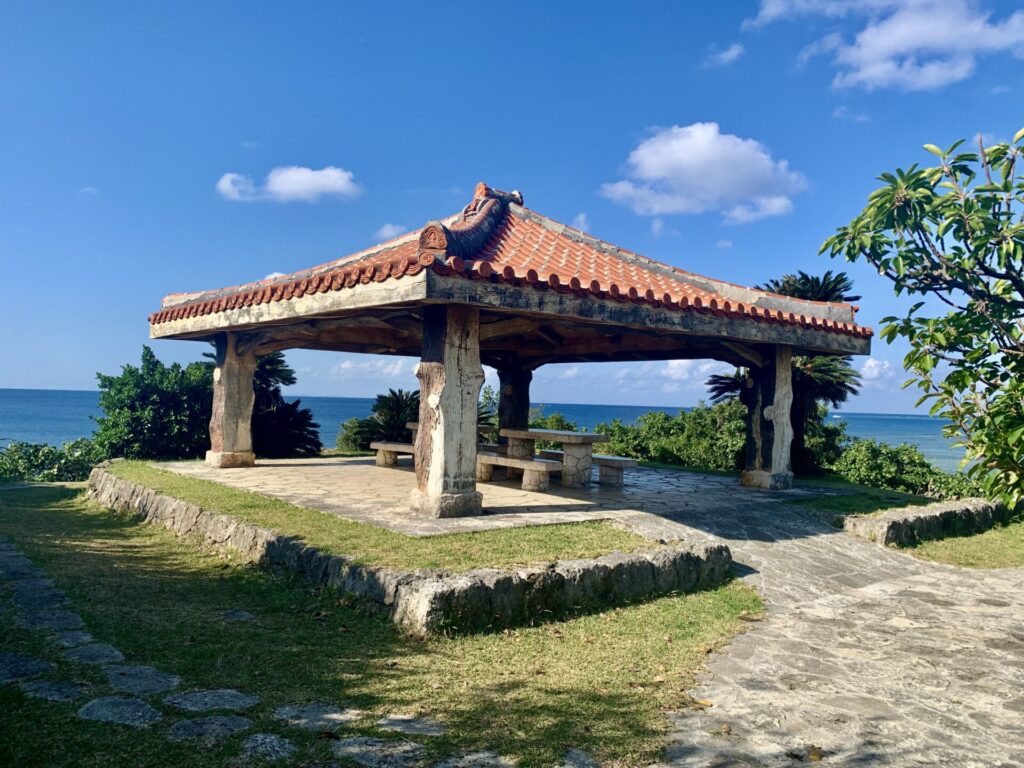 The promenade was maintained, and there was also "Azumaya" as a resting space.
The Toguchi beach seen from theresting space was also very beautiful.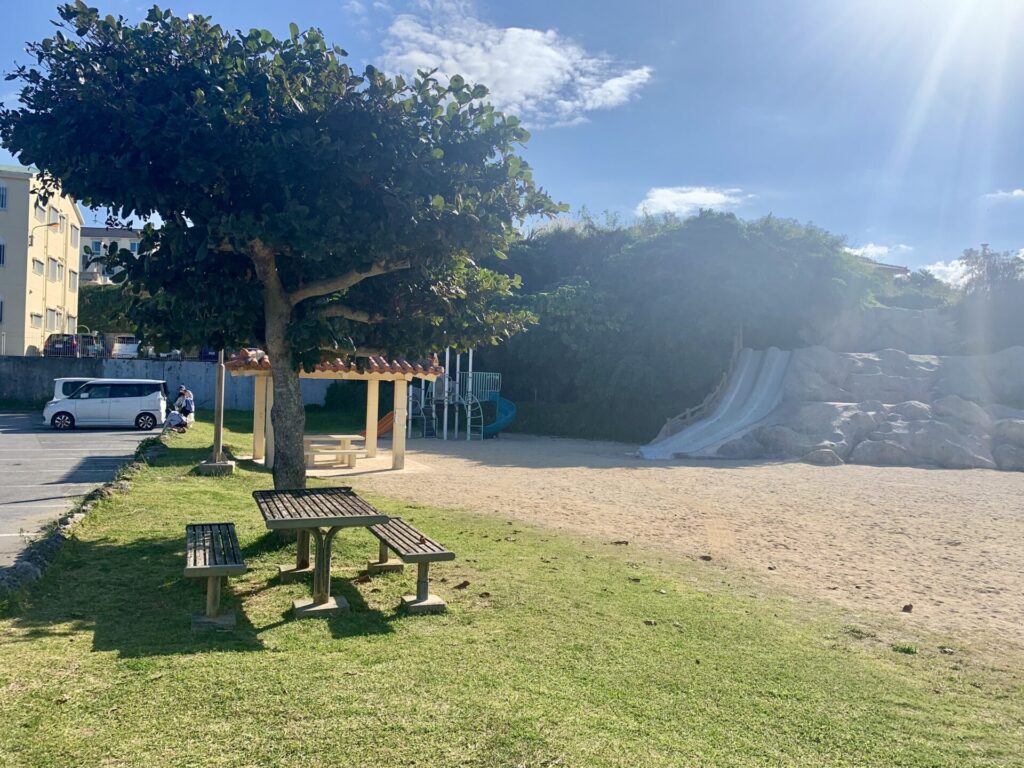 The park is equipped with slides and playset benches.
Tumagushiku(トゥマイグシク)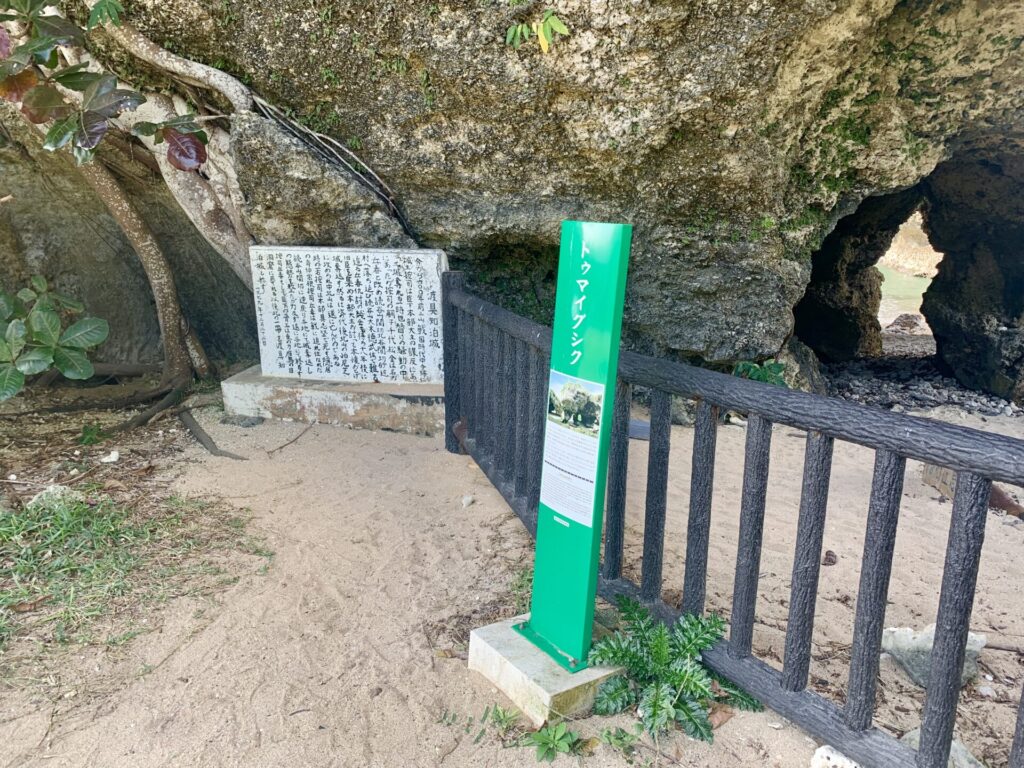 Currently there is a fence and I couldn't go inside, but from a distance it was a very mysterious place.
There was also a sign saying "Caution for falling rocks", so I had the impression that it was a little scary.
Okinawa Pork Village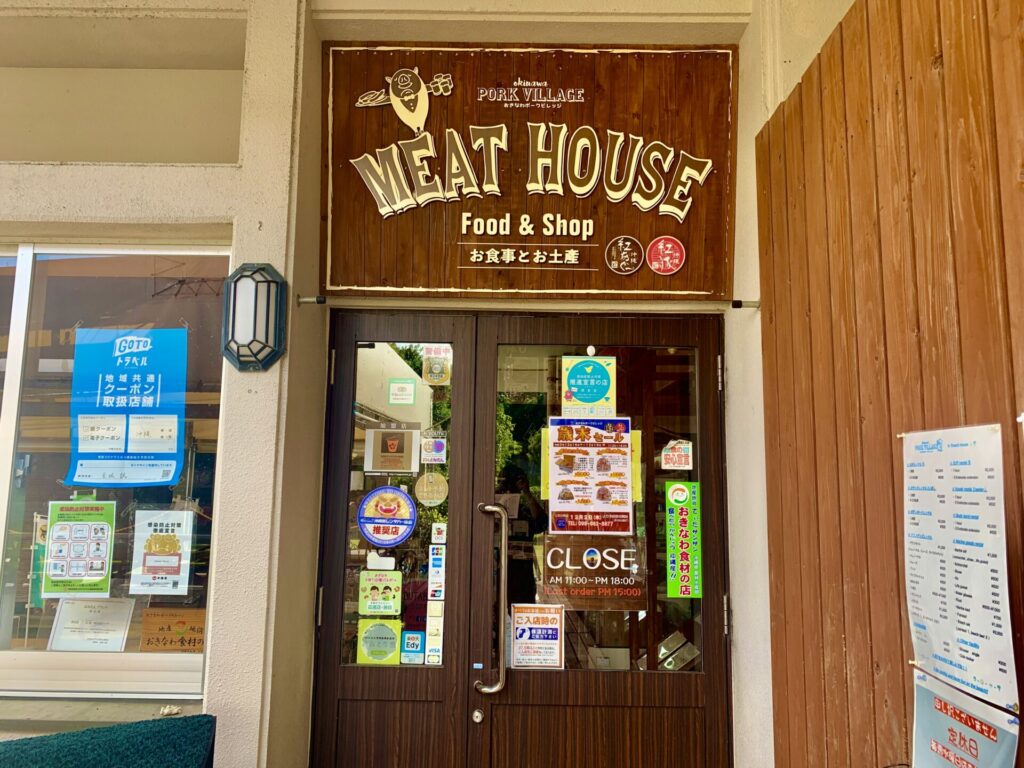 There is a restaurant operated by Okinawa Pork Village.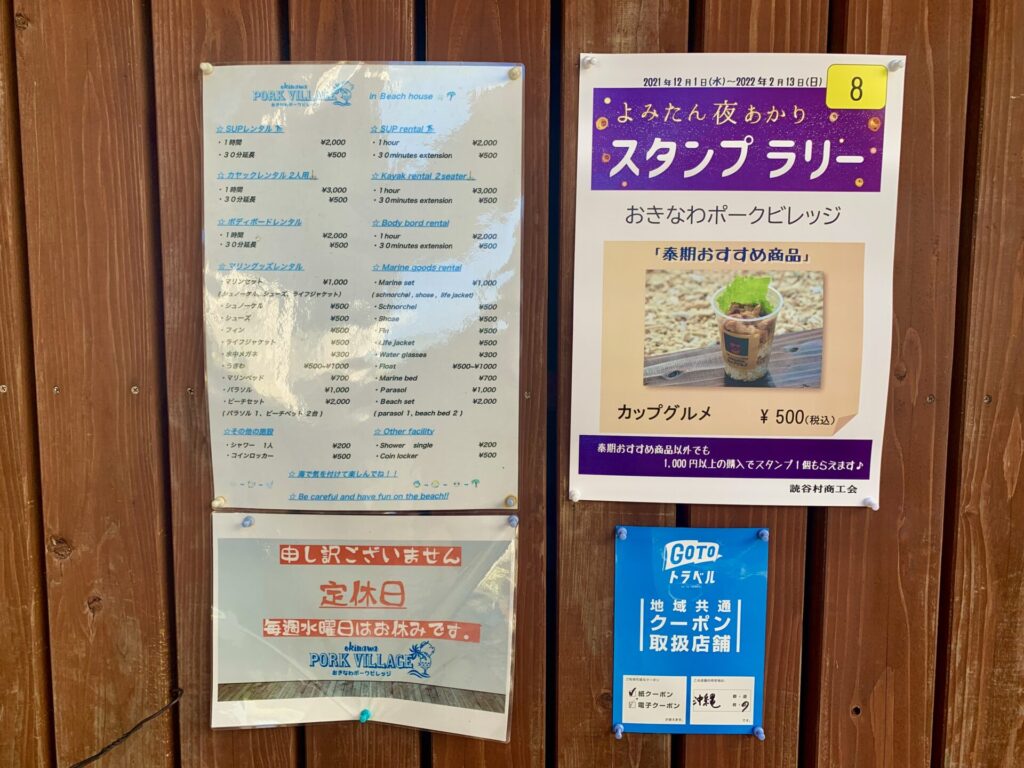 There were indoor seats and terrace seats, so it was very fashionable.
It seems that the rental of marine activities and barbecue are also done at Okinawa Pork Village, so please check the URL below for details.
URL: https://www.okinawa-pork-village.com/
Summary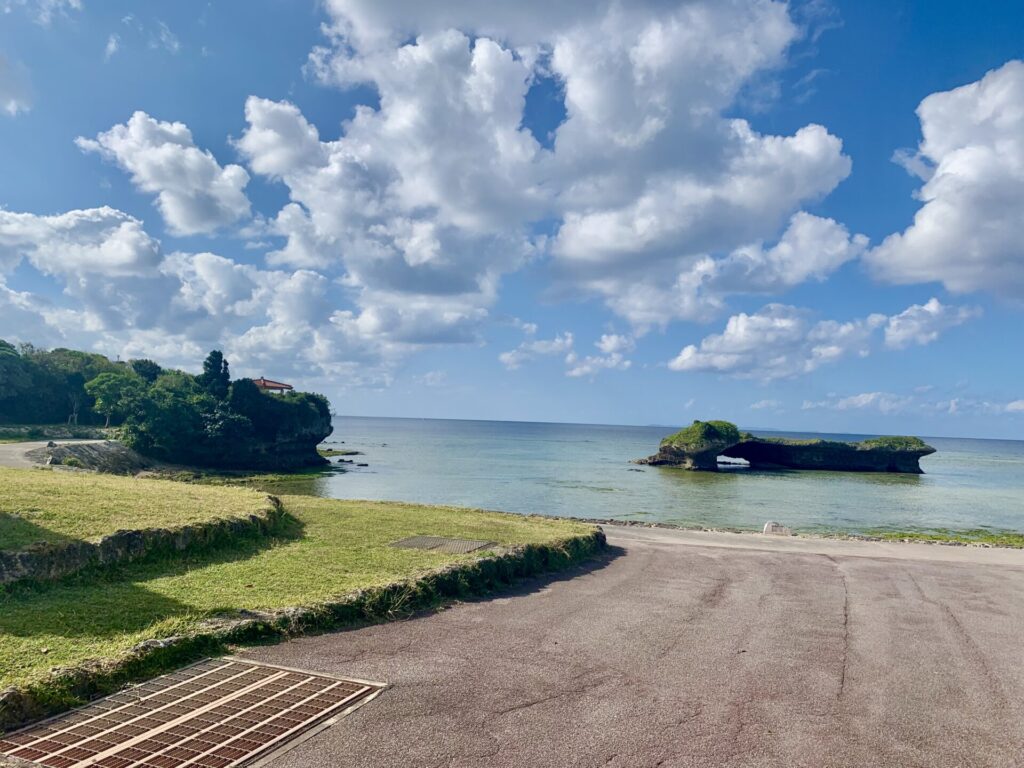 This time, I introduced Toguchi Beach.
There were locals and families with children, rather than tourists at my first impression.
Toguchi Beach is well equipped and has many parking lots, so I thought it wouldn't be strange for more tourists to come.
When you go to Yomitan Village, Please visit to Toguchi Beach.
Thank you for reading until the end.
Advertisement