Tropical Beach is located in Ginowan City, in the central part of the main island of Okinawa.
It is an artificial beach, but it is a very attractive beach with beautiful white sandy beach, blue sea and well-maintained facilities.
It is a tourist destination visited by many locals and tourists every year, and is called "Tropi" by the locals.
The characteristic of this beach is that the facilities are very substantial and equipped with "BBQ", "Marine activities", "Showers", "Lockers", etc.
It is a place where adults and children can enjoy themselves.
Evaluation of Tropical Beach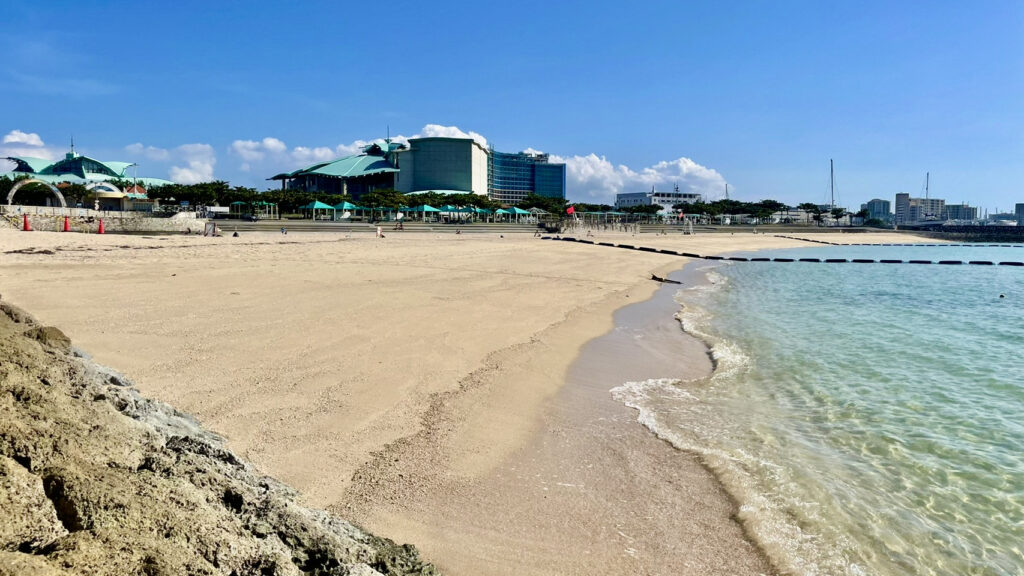 Notes: This evaluation is compared with other beaches in Okinawa by Okinawa Bookmark administrator
Information of Tropical Beach
Swimming period
April-October 9:00-19:00
*Time may change depending on the time of year
Business hours
April-October 9:00-21:30
*Time may change depending on the time of year
Swimming fee
Free
Protective net
Yes
Lifeguard
Yes
Shower room
Yes
Locker
Yes
Rental
Yes
Activities
Yes
Shop
Yes
Restroom
Yes
Official site
http://www.ginowantropicalbeach.jp/
Tropical beach is fully equipped with guards and protection nets, so adults and children can enjoy swimming in the sea.
There are plenty of marine activities and rentals, and you can do BBQ along the beach.
[Rental services]
- Umbrella
- Summer head
- Floating ring
- Rental ball
* Please check here for details such as fees.
[Marine Activities]
- Banana boat
- Super thriller
- Marine jet
- Super Bubba
- There are other marine activities
* Please check here for details such as fees.
[BBQ]
- Reservations are required for BBQ
*Please check here for details such as fees.
Recommended points
Beautiful beach and white sandy beach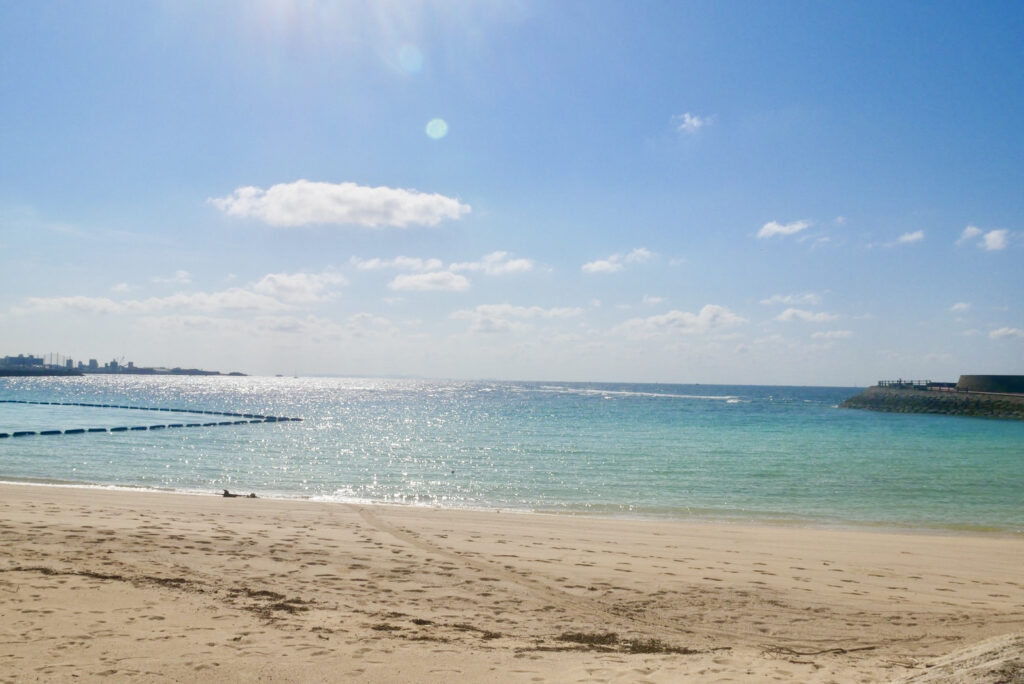 The sandy beach is white and smooth.
The sea is very transparent and beautiful.
Plenty of marine activities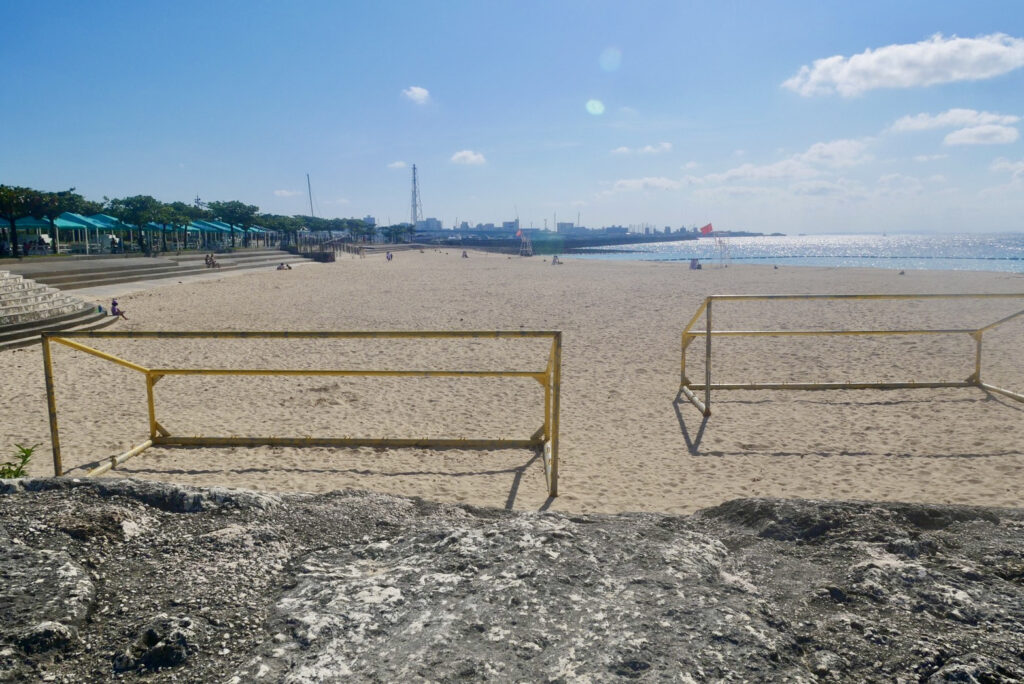 Tropical Beach is full of marine activities such as banana boats and marine jets.
Please check the URL below for details such as marine activity fees.
URL: http://www.ginowantropicalbeach.jp/
Clean and well-equipped facility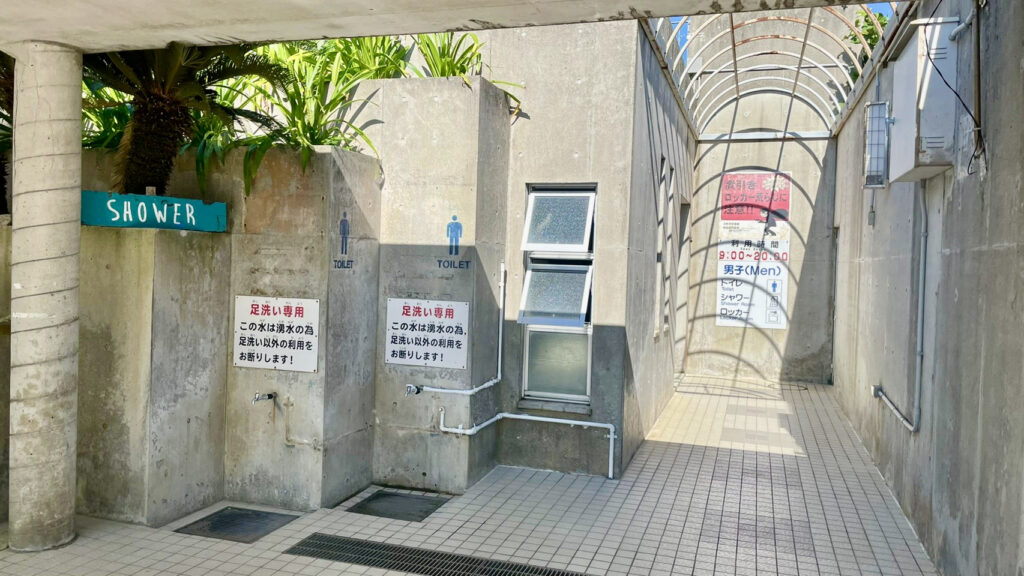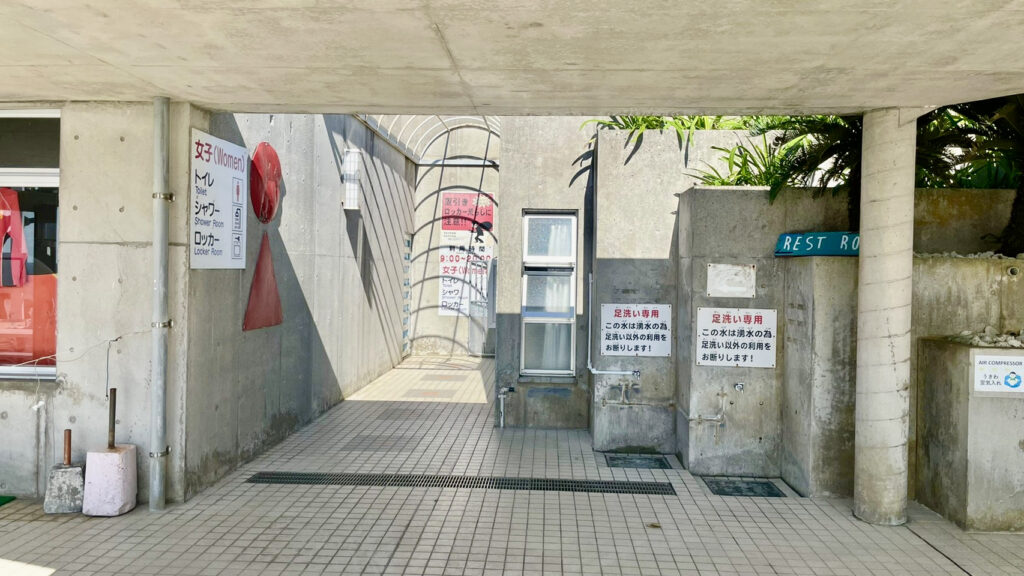 Restrooms and showers, lockers are available.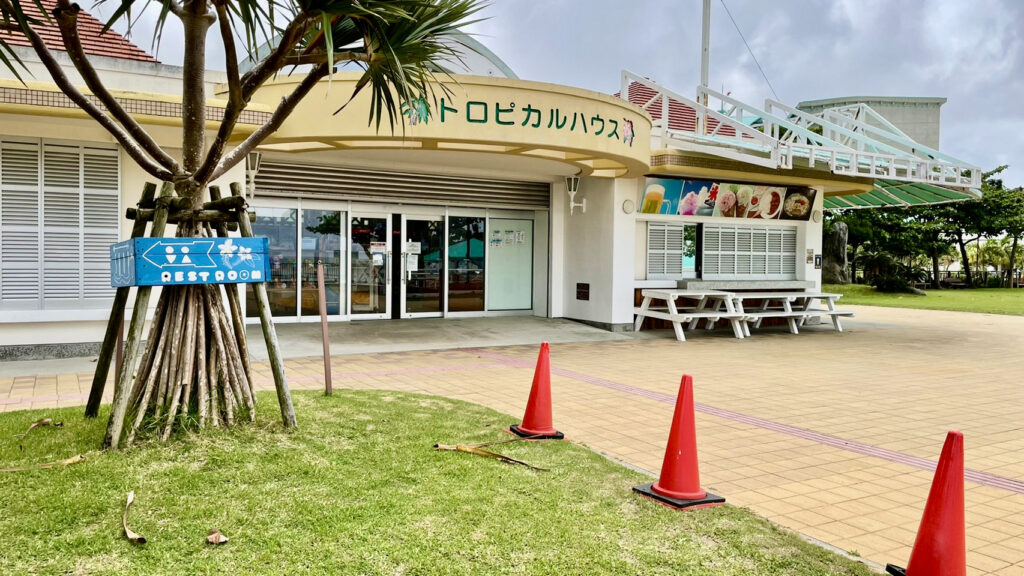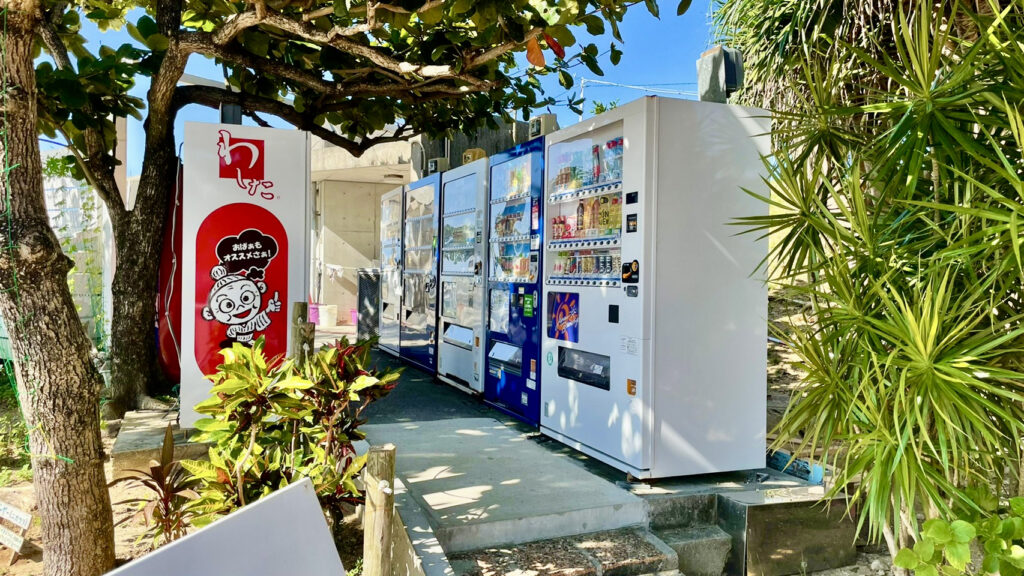 There are also shops and vending machines.
Many places to rest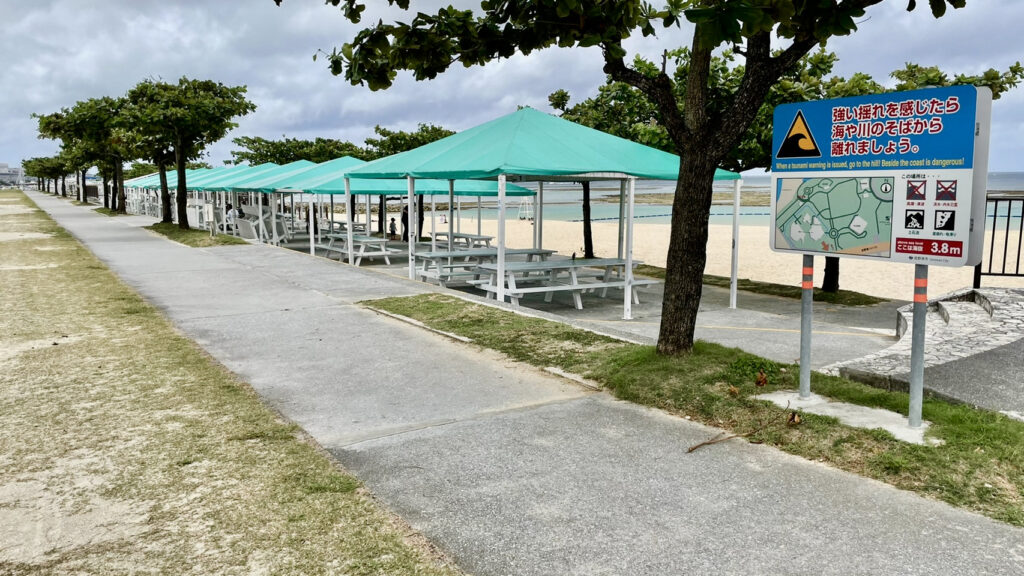 There is a bench where you can take a break.
Priority is given to use by paying the usage fee.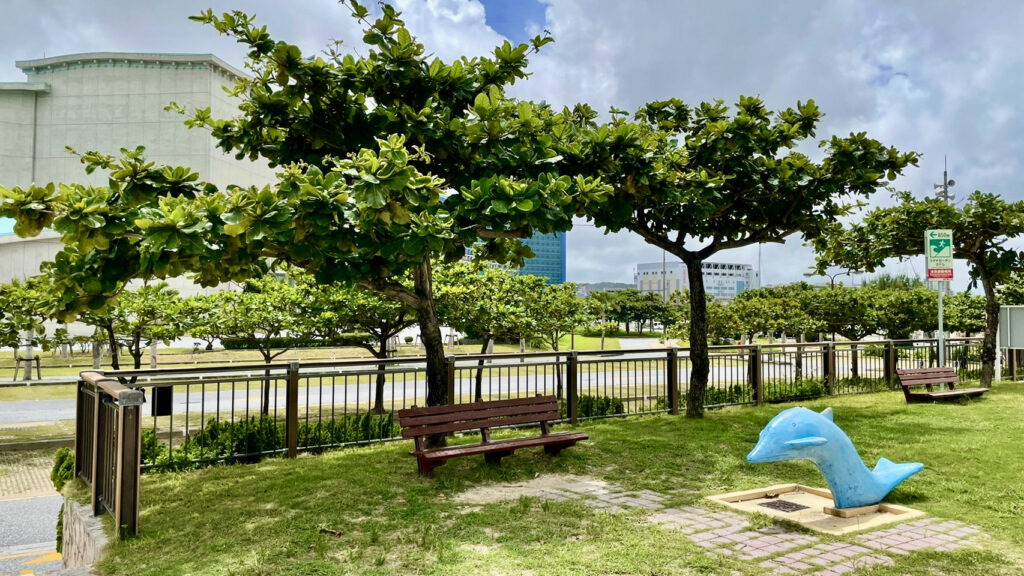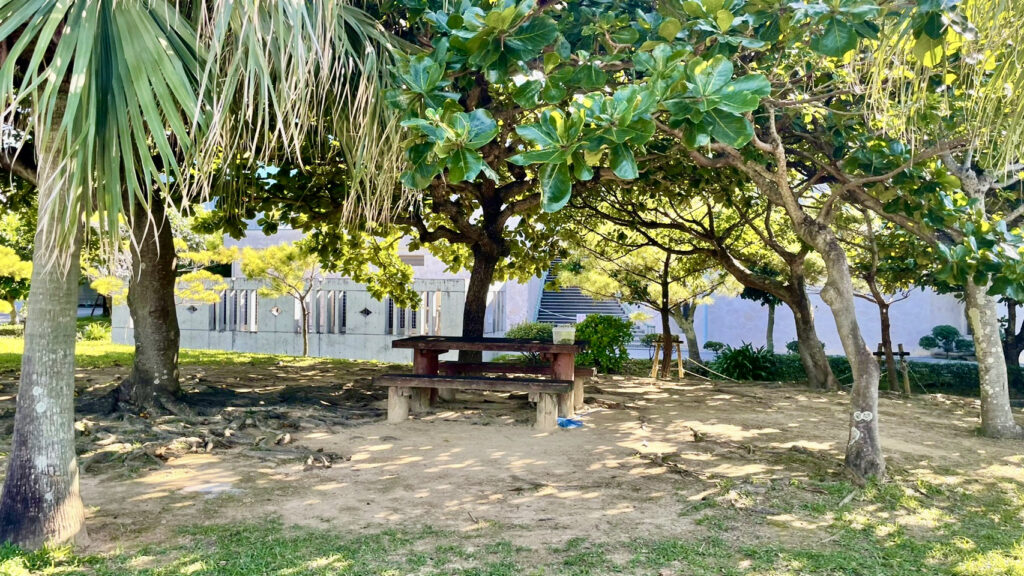 You can also take a rest in the shade of a tree.
Beautiful promenade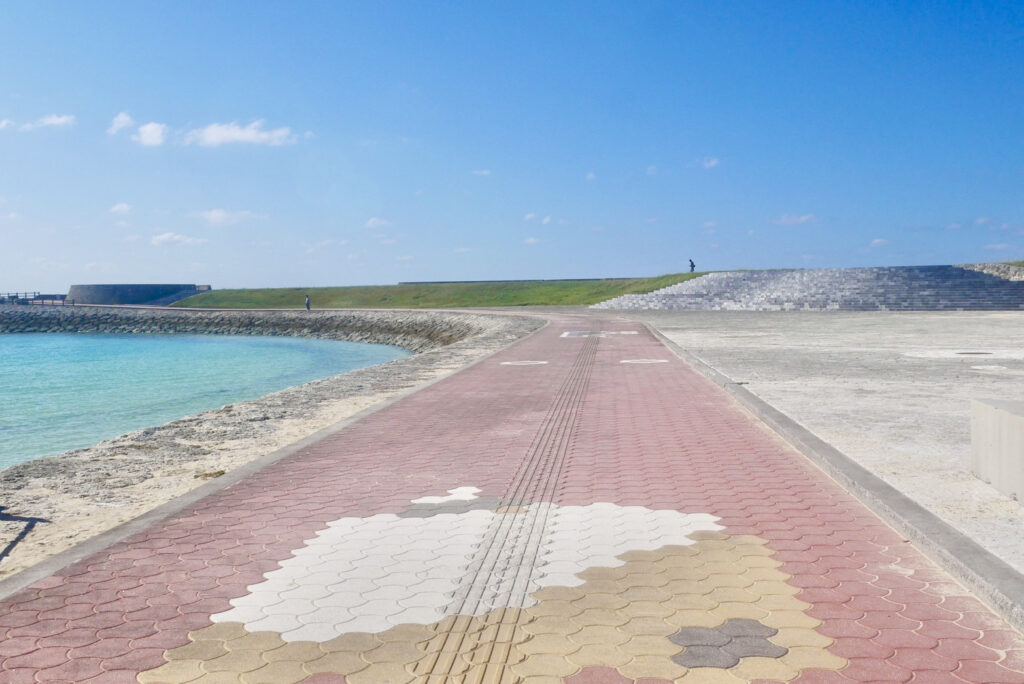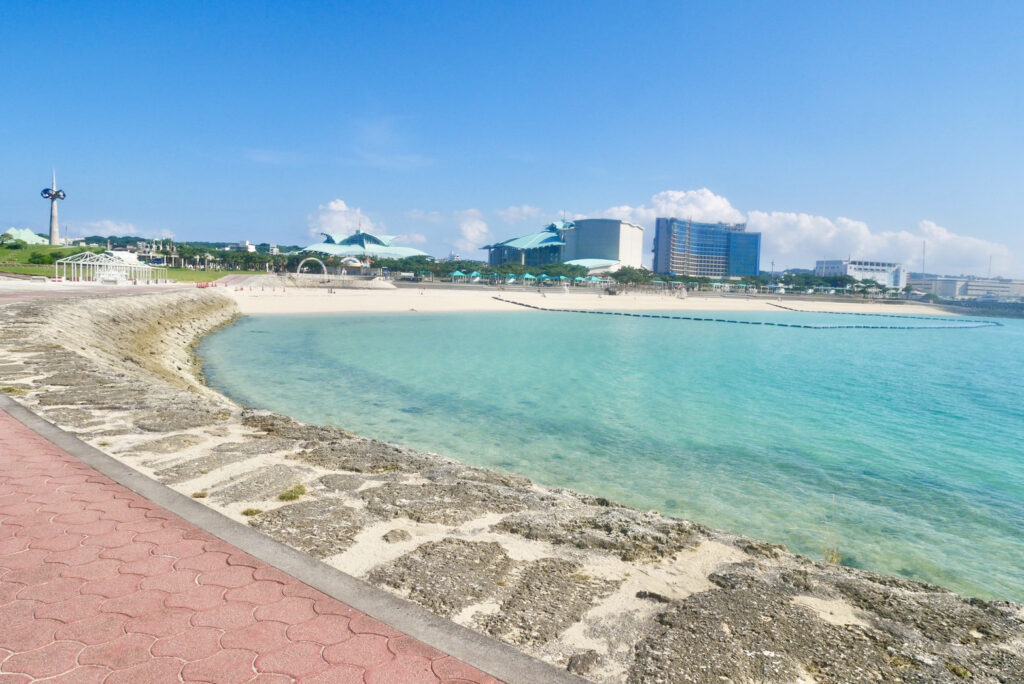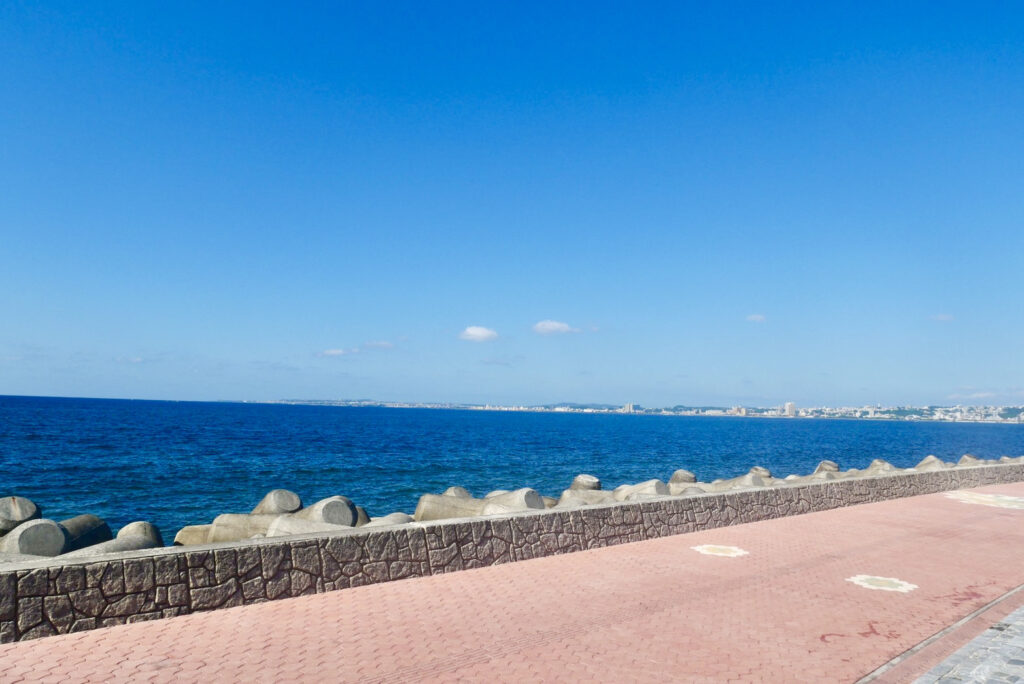 On the promenade, there were some people taking a walk.
The view of the tropical beach from the promenade is beautiful and you can take a pleasant walk.
Sunset
The sunset is very beautiful.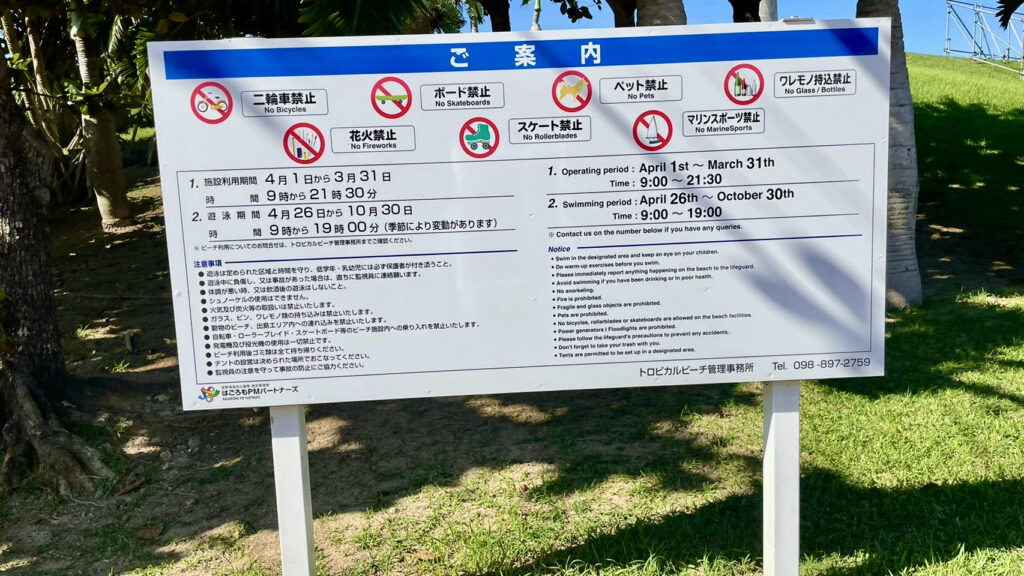 There are some prohibitions on Tropical Beach, so follow the rules and have fun!
Access information
| | |
| --- | --- |
| Access | About 30 minutes by car from Naha Airport |
| Address | 4-2-1 Mashiki, Ginowan City, Okinawa |
| Parking | Yes (Free) |
| Restroom | Yes |
The entrance to the tropical beach parking lot is shown on the map below.
Information around Tropical Beach
Ginowan Seaside Park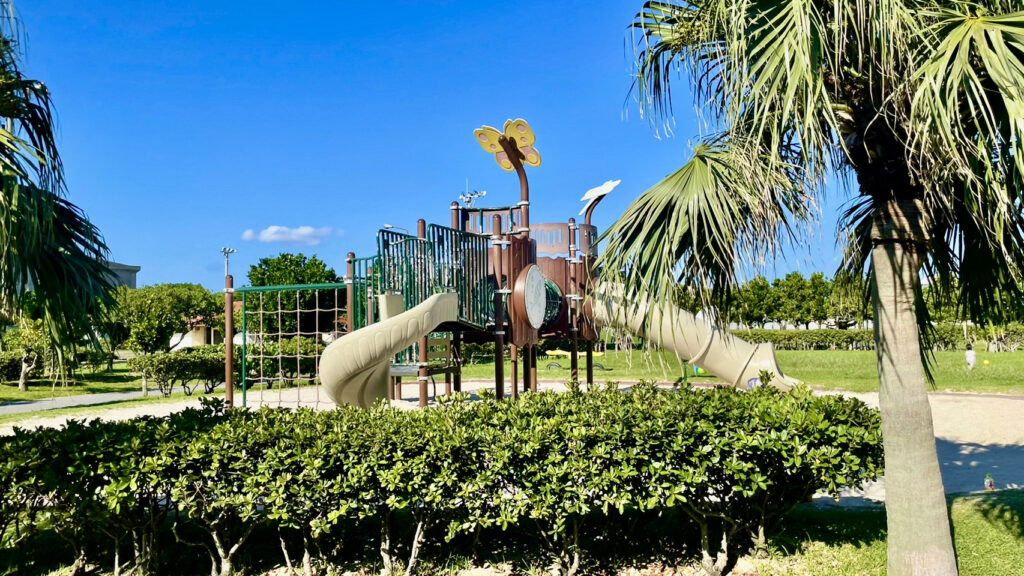 Ginowan Seaside Park is very large and has a gymnasium, a baseball field, a convention center, etc.
In addition Tropical Beach is part of Ginowan Seaside Park.
Laguna Garden Hotel
"Laguna Garden Hotel" is a resort hotel where you can enjoy the ocean view of Okinawa.
It has an indoor pool and an outdoor pool, and there is a wide variety of restaurants such as "Western food", "Japanese food", "Chinese food", and "Tsunayaki".
Tropical Beach can be reached in about 10 minutes on foot from Laguna Garden Hotel, so it is a recommended hotel for those who enjoyed Okinawa.
View on Expedia
Summary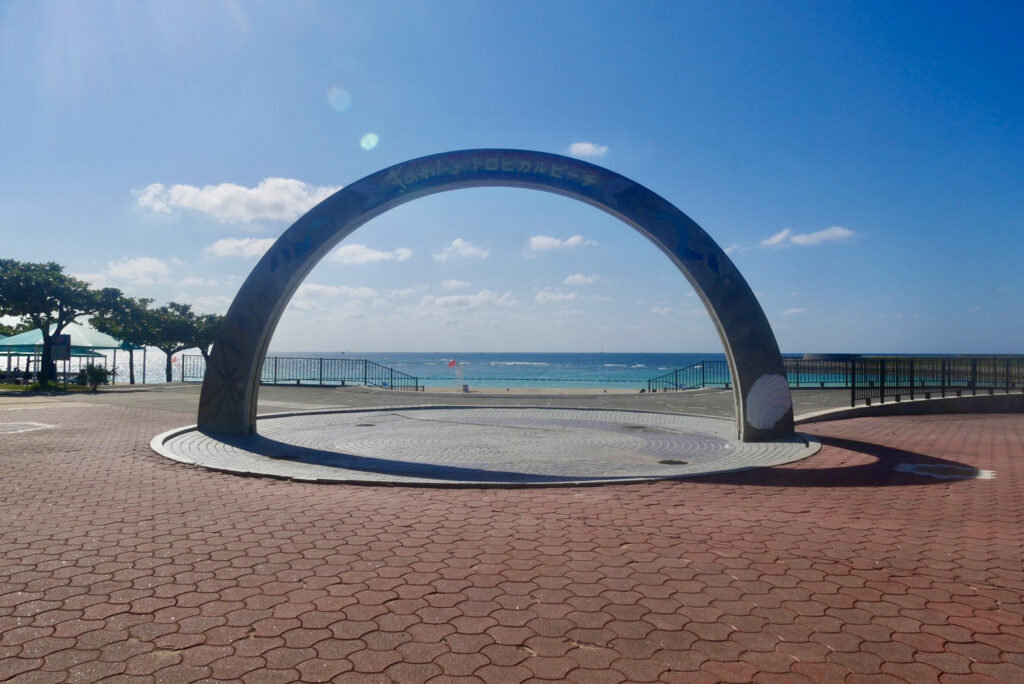 Tropical beach is not only a beautiful sandy beach and the sea, but also equipped with facilities that adults and children can enjoy.
It is a place where many locals and tourists gather, so when you come to Ginowan City, please visit to "Tropical Beach".
Thank you for reading until the end.
Advertisement