Sunmarina Beach is located in Onna village in the Northern part of the main island of Okinawa.
This beach is attractive with a beautiful sandy beach of about 400m and abundant activities such as mega zip.
Along the beach, there is the Schlaton Hotel where you can feel like a resort.
Evaluation of The Sunmarina Beach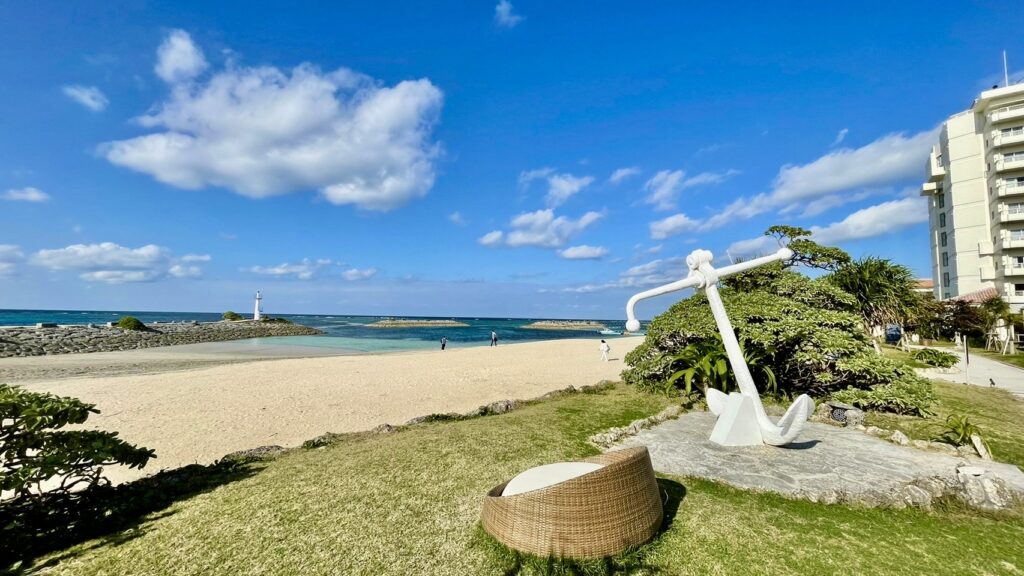 Notes: This evaluation is compared with other beaches in Okinawa by Okinawa Bookmark administrator
Information of Sunmarina Beach
Swimming period
8:30 – 17:30
(depending on the season and climate)
Business hours
all year
Swimming fee
Free
Protective net
Yes
Lifeguard
Yes
Shower room
Yes
Locker
Yes
Swimming Equipment Rental
Yes
Activities
Yes
Shop
Yes
Restroom
Yes
Official site
https://sheraton-okinawa.co.jp/en/activity/
Sunmarina Beach is managed by Sheraton Okinawa Sunmarina Resort.
The facilities are well managed and there are plenty of rentals and activities.
There are also plans for rentals and activities that are advantageous when staying at Sheraton Okinawa Sunmarina Resort.
[Rental]
- Swimming Tube
- Parasol & Beach Chairs Set
- Parasol
- Beach Chair
- Floating Beach Mat
* Please check here for details.
[Activities]
- Blue Cave Snorkel Tour 
- Boat Snorkel Tour
- Glassbottom Boat Cruise
- Seawalker
- Parasailing
- Introductory Diving
- Fun Diving
- Payao Lure Fishing
* Please check here for details.
[Outdoor Activities]
- Drone 5.2K Video Shooting & Photos
- MegaZIP
- Morning Yoga 
* Please check here for details.
Recommended Points
A beautiful sandy beach about 400m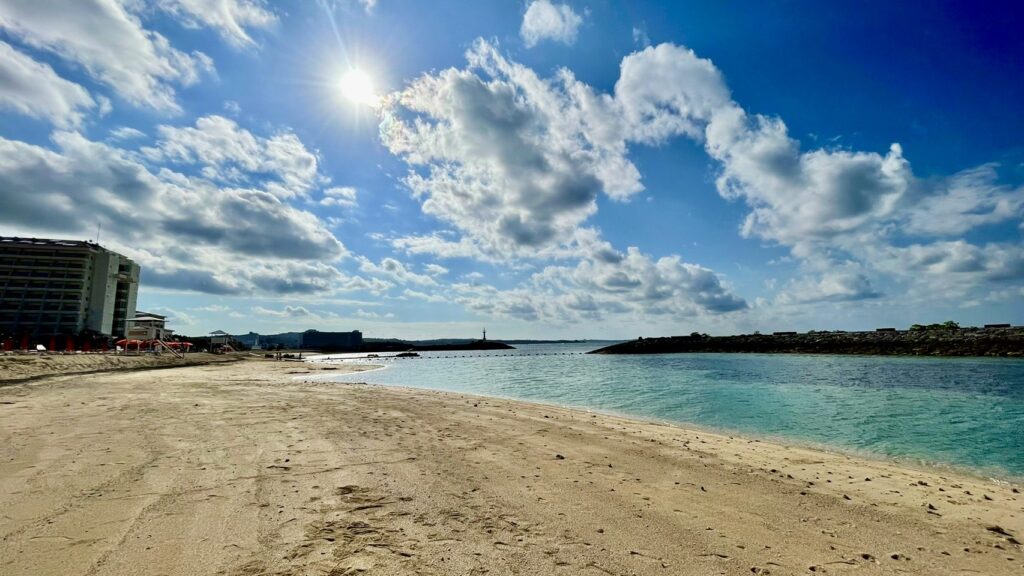 The beautiful white sand beach continues about 400m.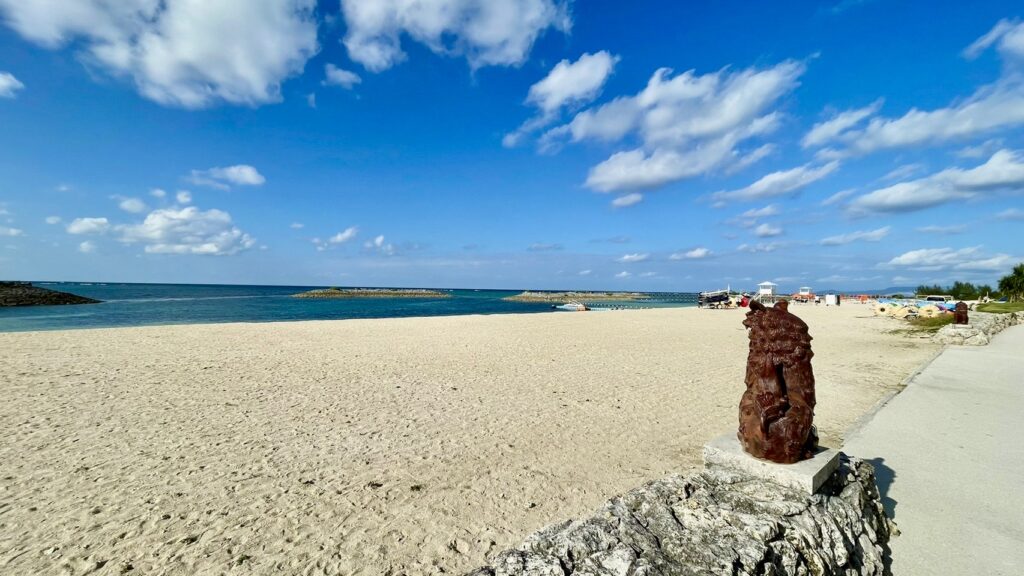 The beach is wide and smooth.
Highly transparent sea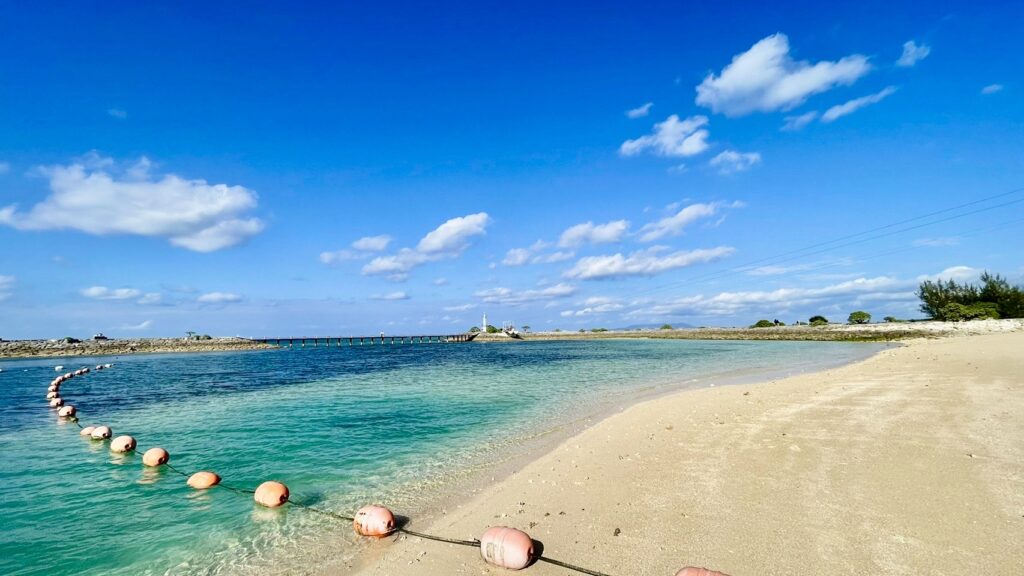 The transparency of the sea is high and beautiful.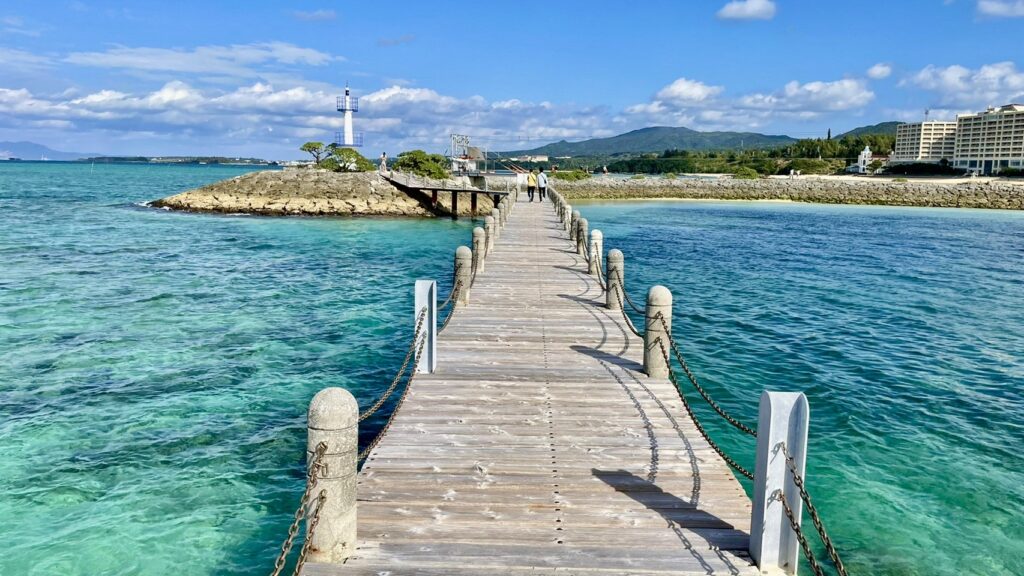 There are several bridges on San Marina Beach and it is very beautiful.
MegaZIP is amazing
Mega Zip is an activity that descends from a height of 13m to a total length of about 250m.
It is an activity where you can enjoy both the beautiful sea and superb view while enjoying the thrill.
Lots of rentals and activities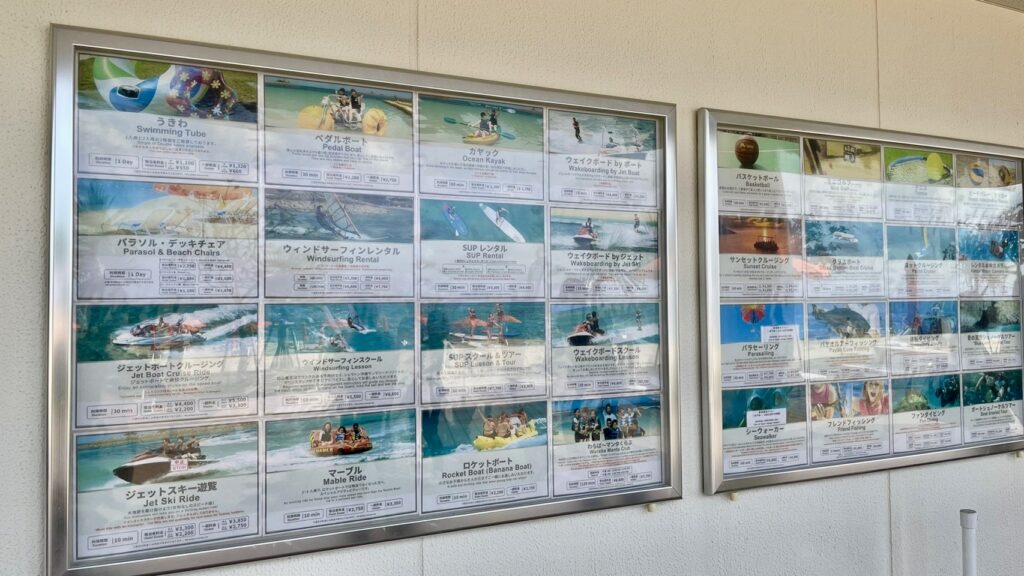 There are plenty of rentals and marine activities that you can book locally.
If you stay in Sheraton Okinawa Sunmarina Resort, you can get is a plan that is a little cheaper for guests.
The beach facilities are well equipped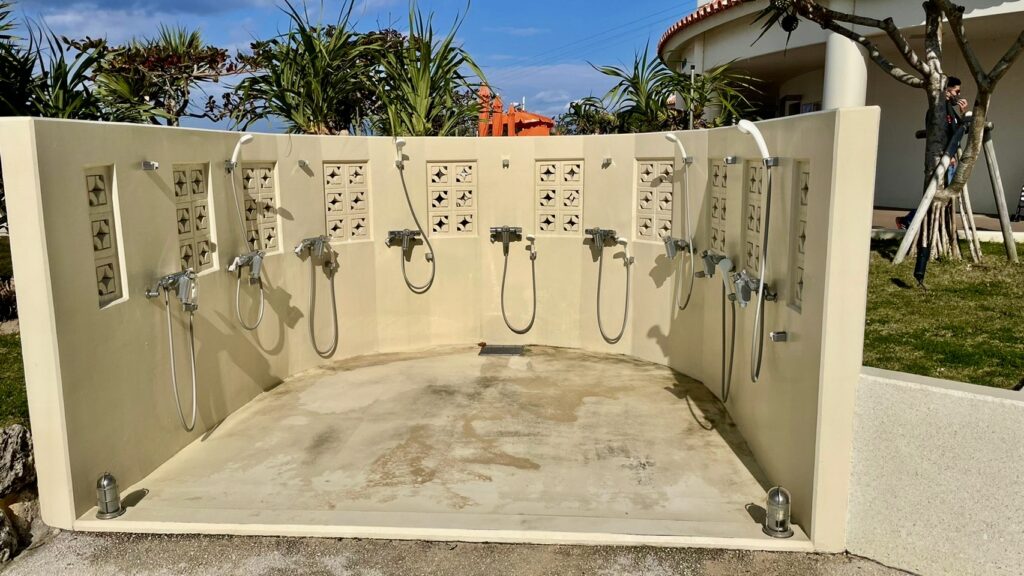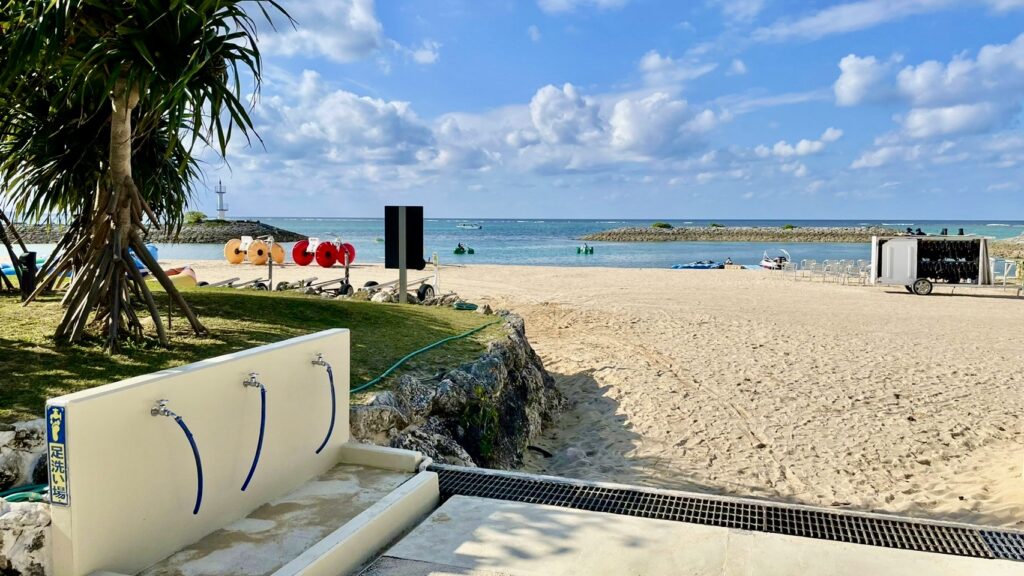 It is fully equipped and you can use the shower for free.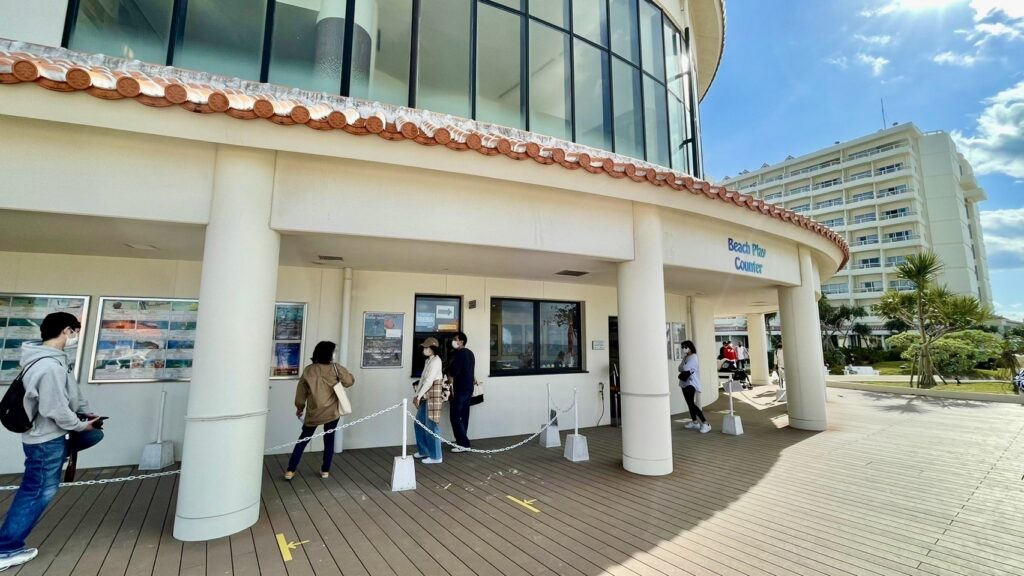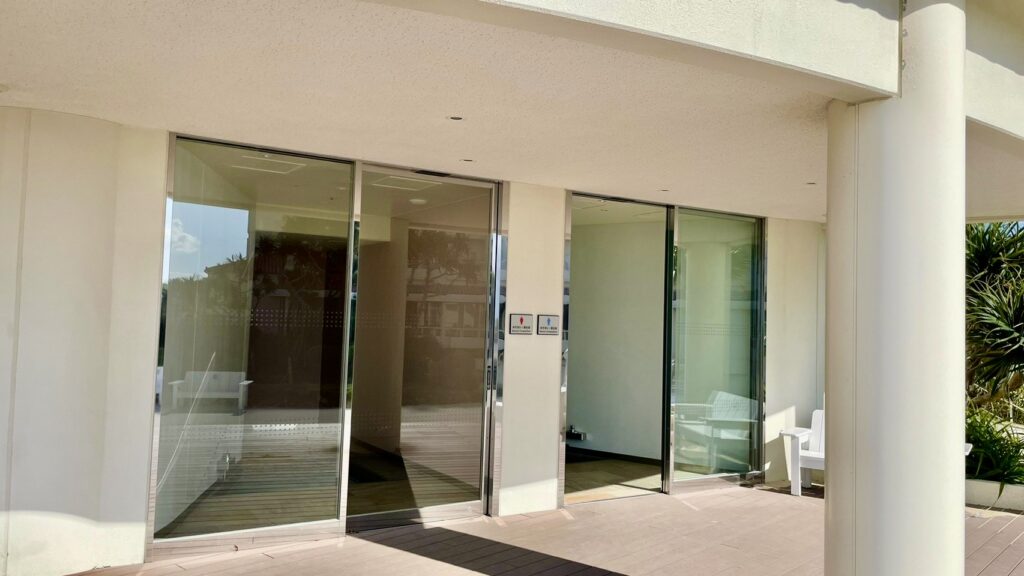 There are shops and restrooms around the beach.
Beautiful breakwater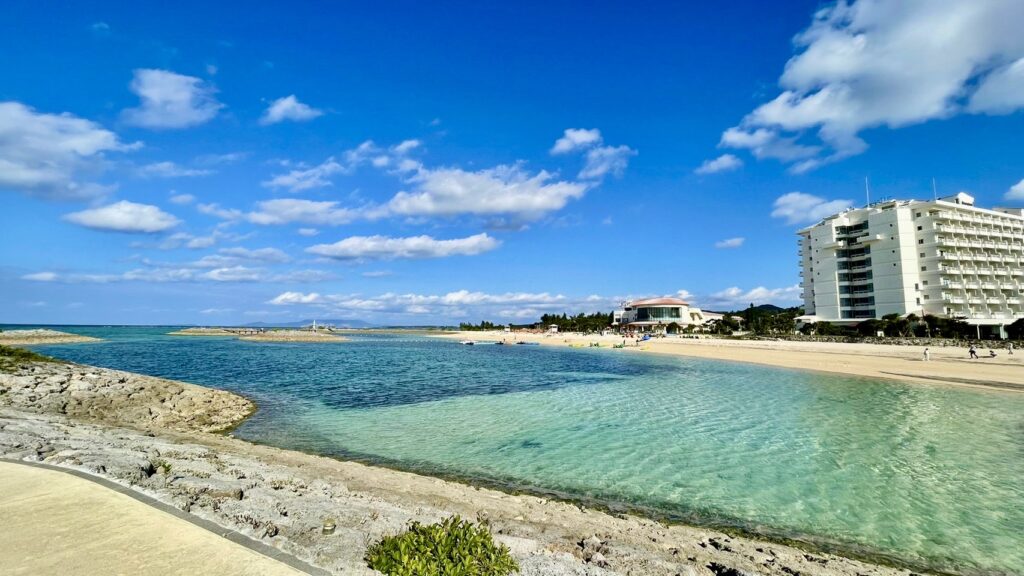 There are breakwaters on both sides and offshore to surround the beach.
Thanks to this breakwater, We are grateful that we can play safely.
Beautiful promenade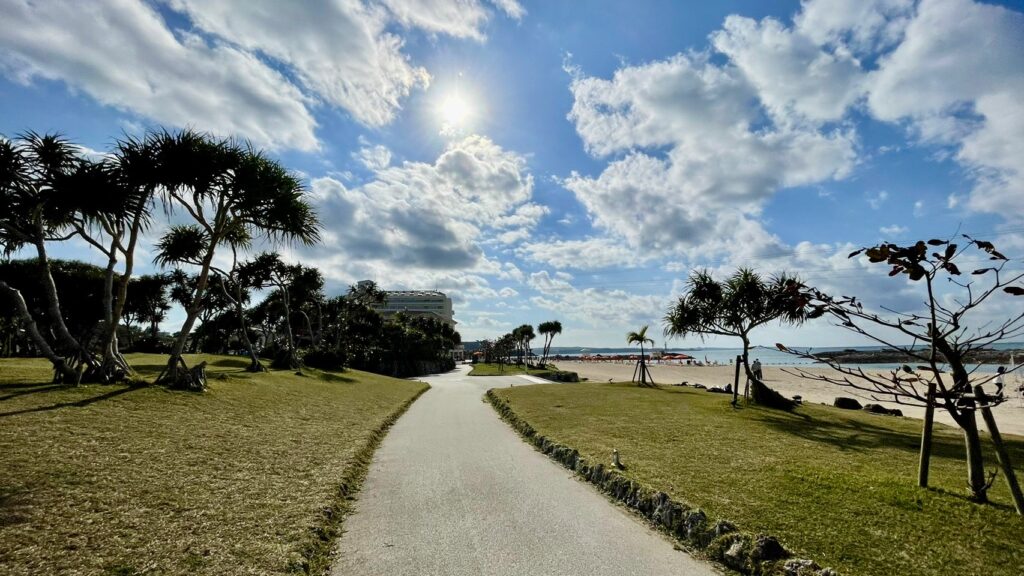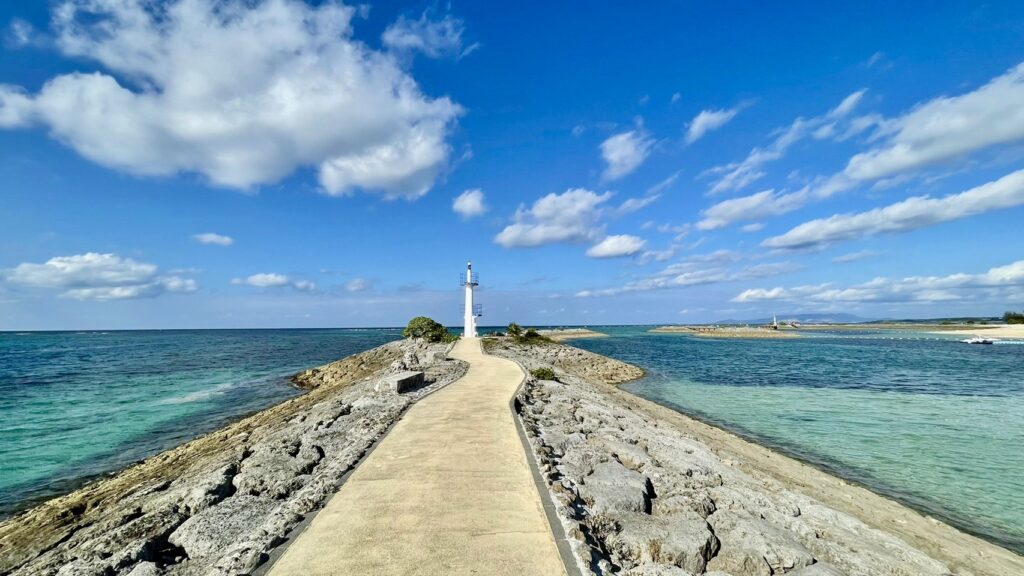 It is very comfortable to walk while looking at the beautiful beach with a promenade.
Beautiful Sunset
The sunset is very beautiful on a sunny day, so please enjoy it.
Precautions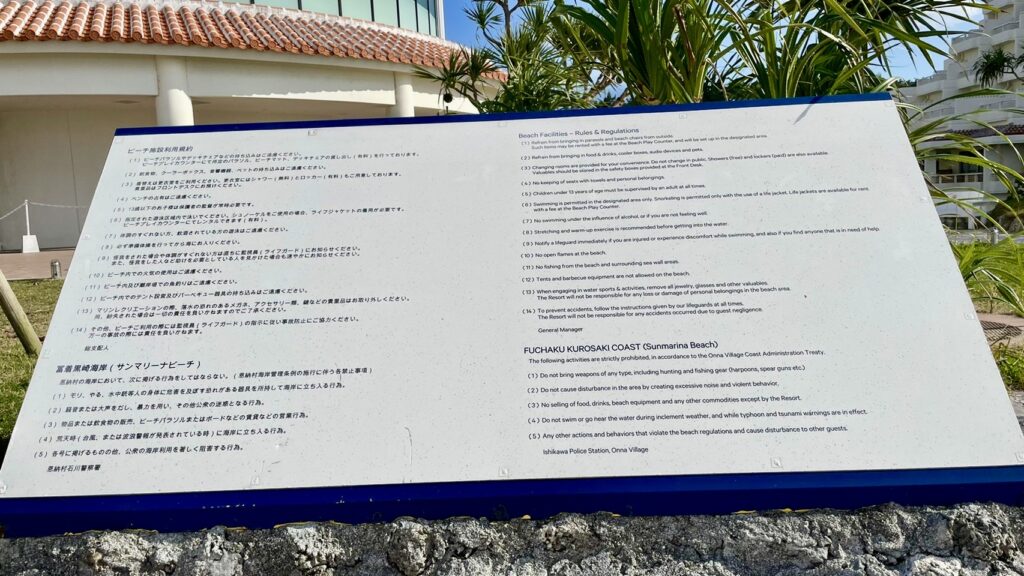 On Sunmarina Beach, there is a signboard with some instructions, so please obey them.
Access Information
| | |
| --- | --- |
| Access | About 80 minutes by car from Naha Airport |
| Address | 66-1 Fuchaku, Onna village, Okinawa |
| Parking | Yes(Paid parking) |
| Restroom | Yes |
There are parking lots for Sunmarina Beach and SHERATON Okinawa Sunmarina Resort.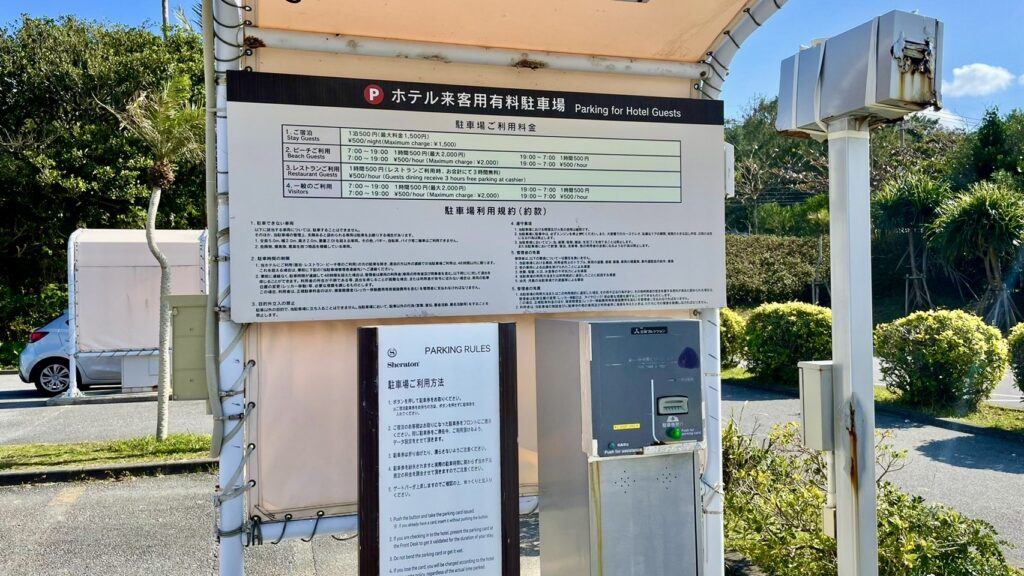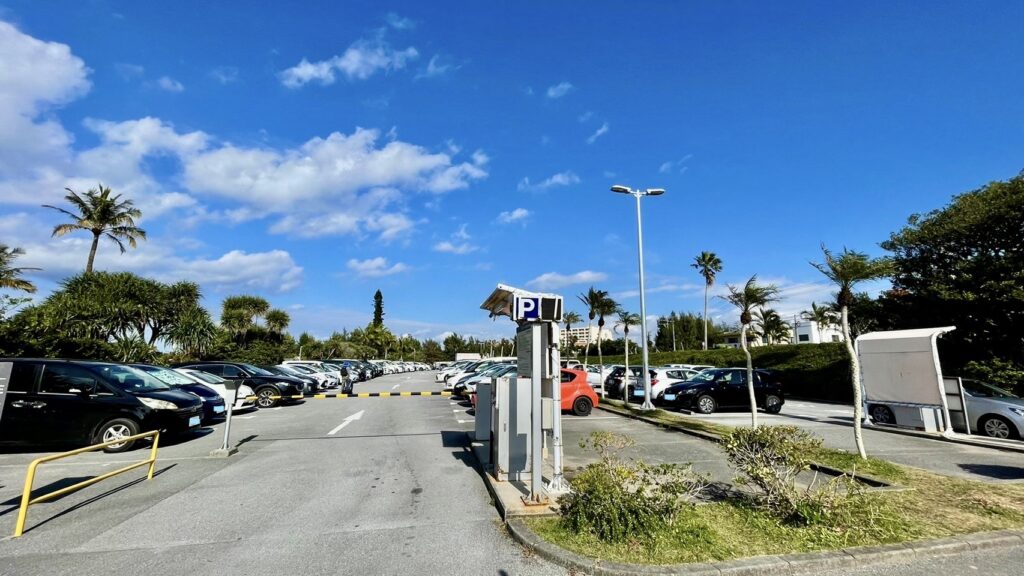 Information around Sunmarina Beach
SHERATON Okinawa Sunmarina Resort
This hotel is the only one Sheraton hotel in Okinawa.
You can enjoy the ocean view from the room.
If you are staying in Okinawa at the Sheraton Hotel, You can enjoy the resort mood.
View on Expedia
Cape Maeda
The Cape Maeda is the place where the famous "Blue Cave" is located for diving and snorkeling.
The Blue Cave is where you snorkel and dive, so it's a good idea to make a reservation in advance.
It takes 15 minitus from Sunmarina Beach to Cape Maeda bay car.
Summary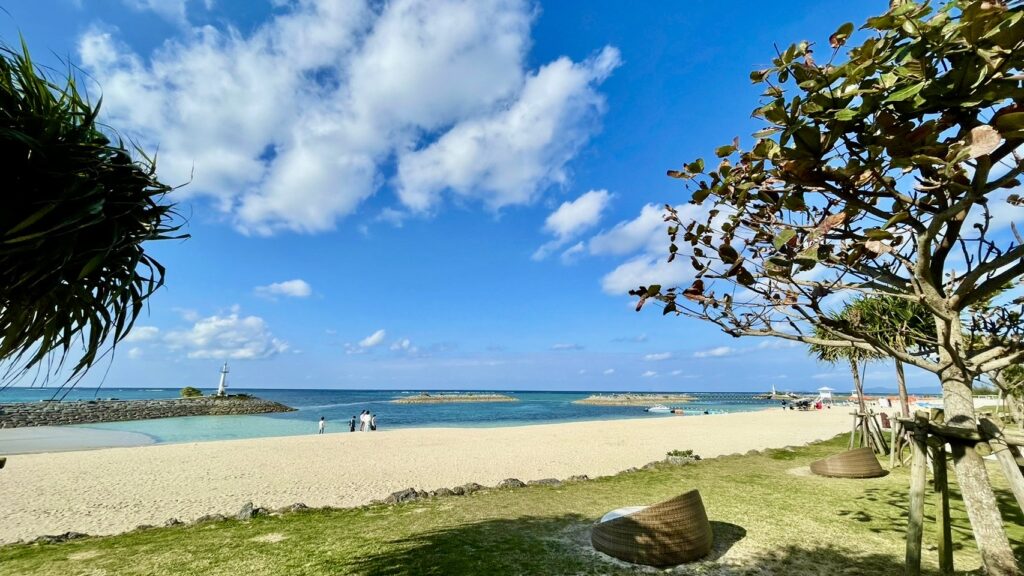 This time, We introduced Sunmarina Beach.
Sunmarina Beach is a tourist destination visited by many tourists every year, and marine activities are especially popular.
There are swimming tools rentals and activities in beach, so children and adults can enjoy at the beach.
This beach is recommended for those who want to enjoy the atmosphere of a resort in Okinawa.
Please visit to Sunmarina Beach.
Thank you for reading until the end.
Advertisement