Apogama Beach(Mermaid's Grotto) is located in Onna Village in the northern part of the main island of Okinawa.
There are many resort areas in Okinawa such as "Cape Manzamo" and "Manza Beach".
The characteristic of Apogama Beach is "Natural Cave Apogama".
In the Okinawan dialect, it means "gama = cave".
The area around Apogama Beach was owned by the U.S. military until about 25 years ago.
So this place has not been developed as a resort.
*Now it is already returned
It is also a popular spot for diving and snorkeling, and when I went to Apogama, there were several people diving and snorkeling.
Reference URL: http://atochi.ogb.go.jp/
Evaluation of Apogama Beach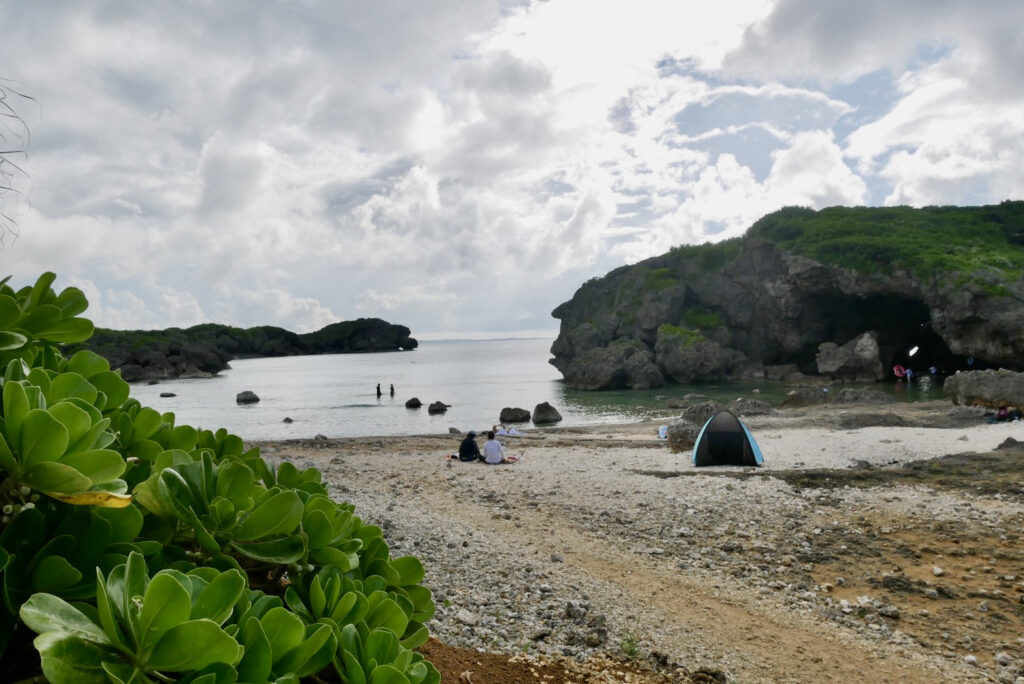 Notes: This evaluation is compared with other beaches in Okinawa by Okinawa Bookmark administrator
Infomation of Apogama Beach
| | |
| --- | --- |
| Swimming period | Nothing |
| Business hours | Nothing |
| Swimming fee | Free |
| Protective net | No |
| Lifeguard | No |
| Shower room | No |
| Locker | No |
| Rental | No |
| Activities | No |
| Shop | No |
| Restroom | No |
| Official site | Nothing |
At Apogama Beach, there is no protective net and no guards, so swimming is not recommended.
There are many rugged rocks on the scaffolding, so be careful not to get injured.
Recommended Points
Natural cave Apogama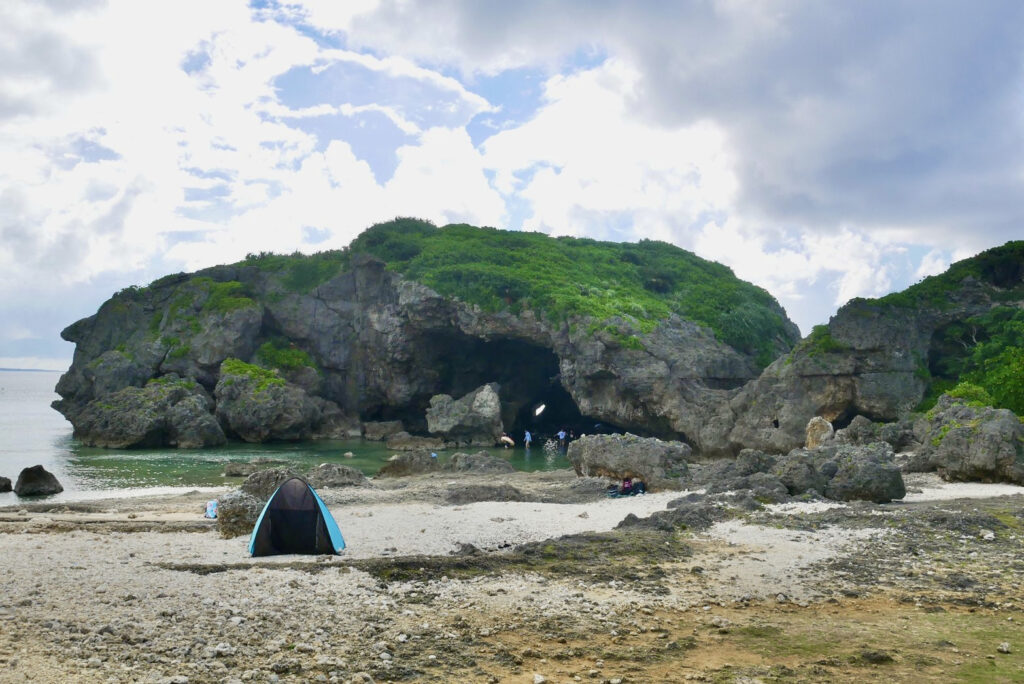 It's hard to tell the size in the photo, but when you watch it, it's quite big and powerful.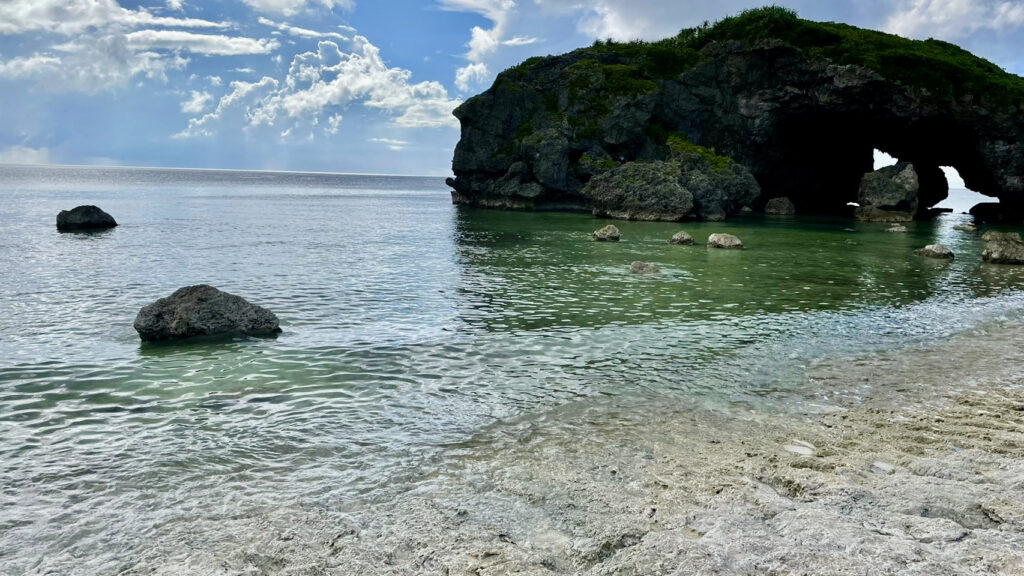 The inside of the cave was hollow.
Highly transparent sea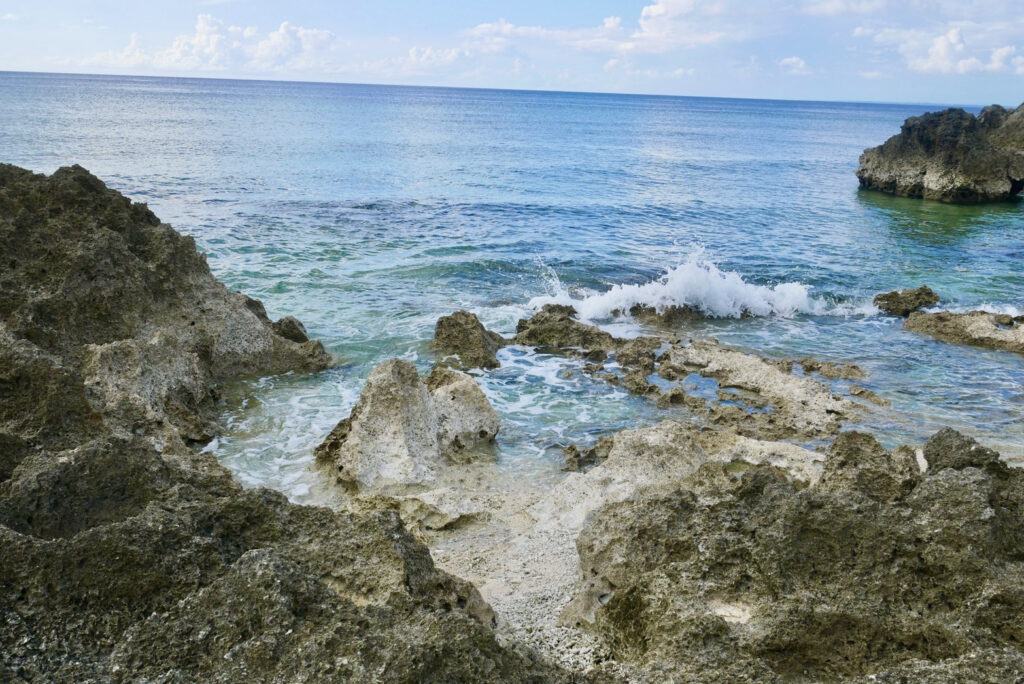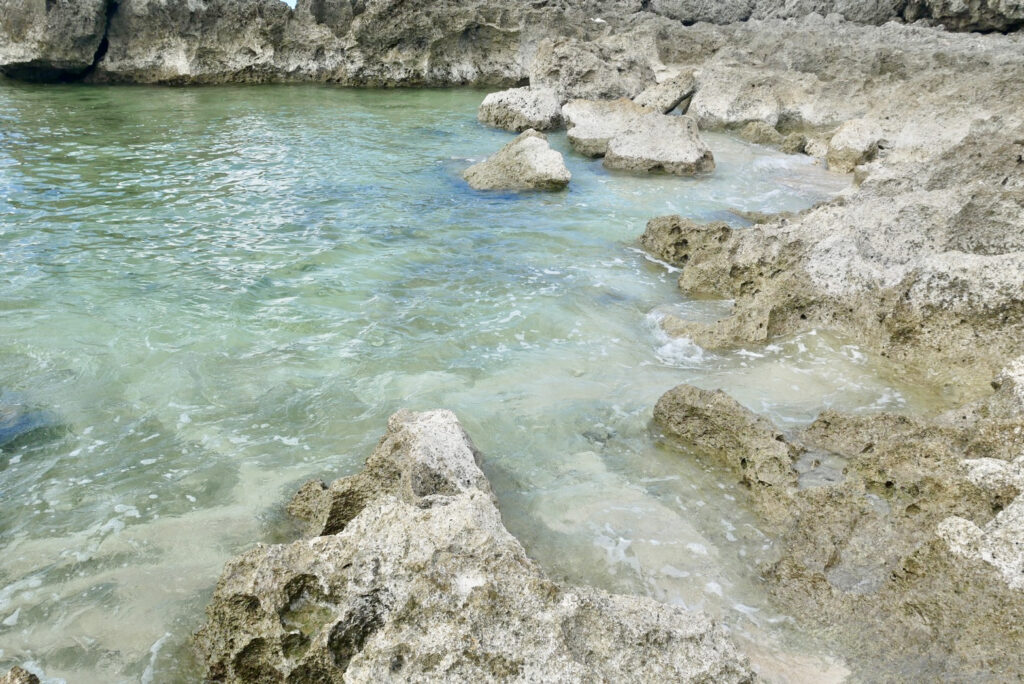 The highly transparent sea is very beautiful.
There are no beautiful sandy beaches like other Okinawan beaches, but the pristine nature was fascinating.
The beautiful rocks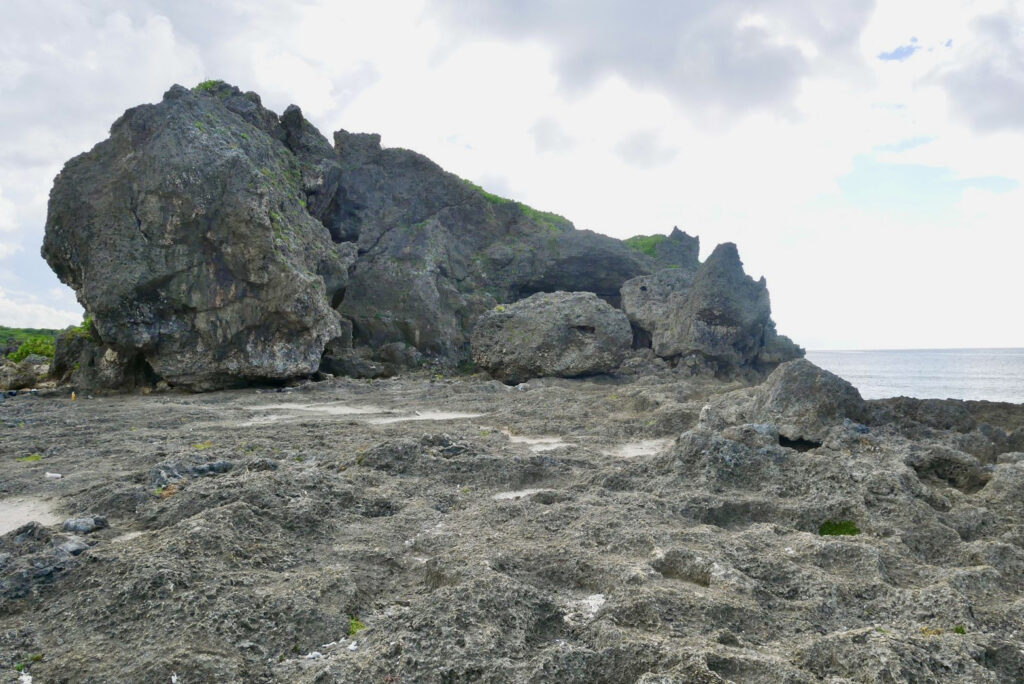 The rocks are very beautiful and they are rugged and may trip over, so please be careful when you walk around.
The surrounding area is full of green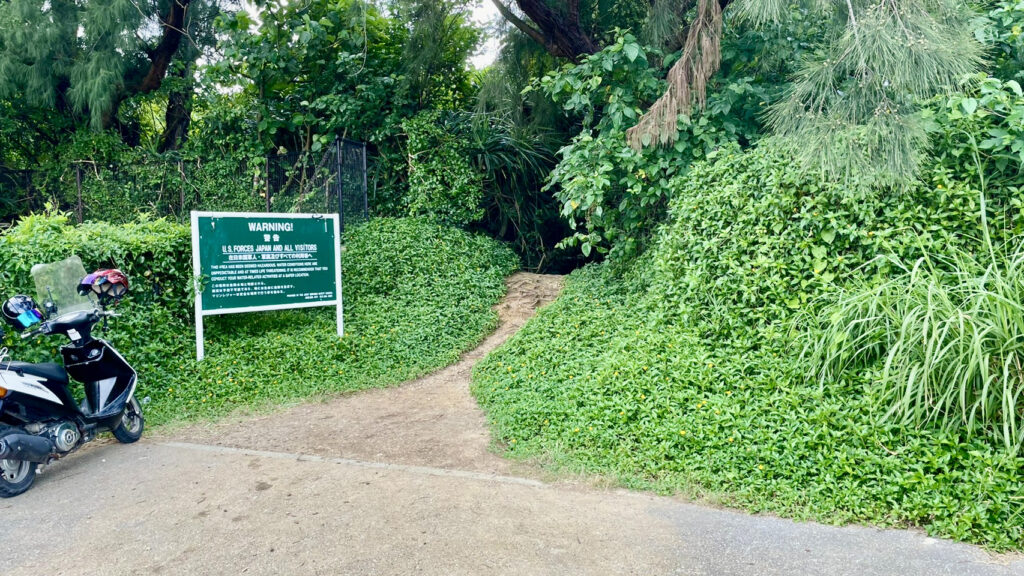 The entrance looks like the image above.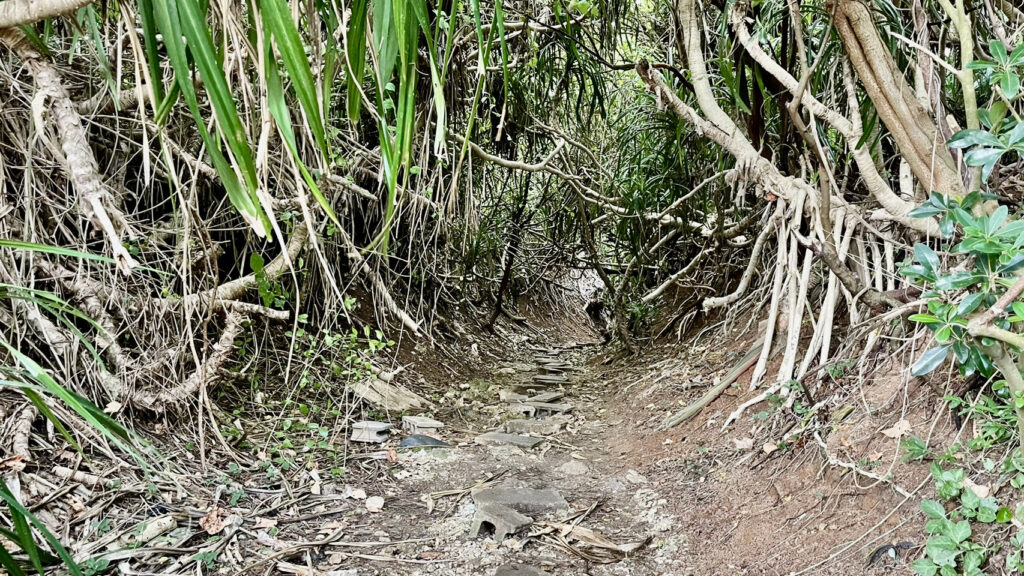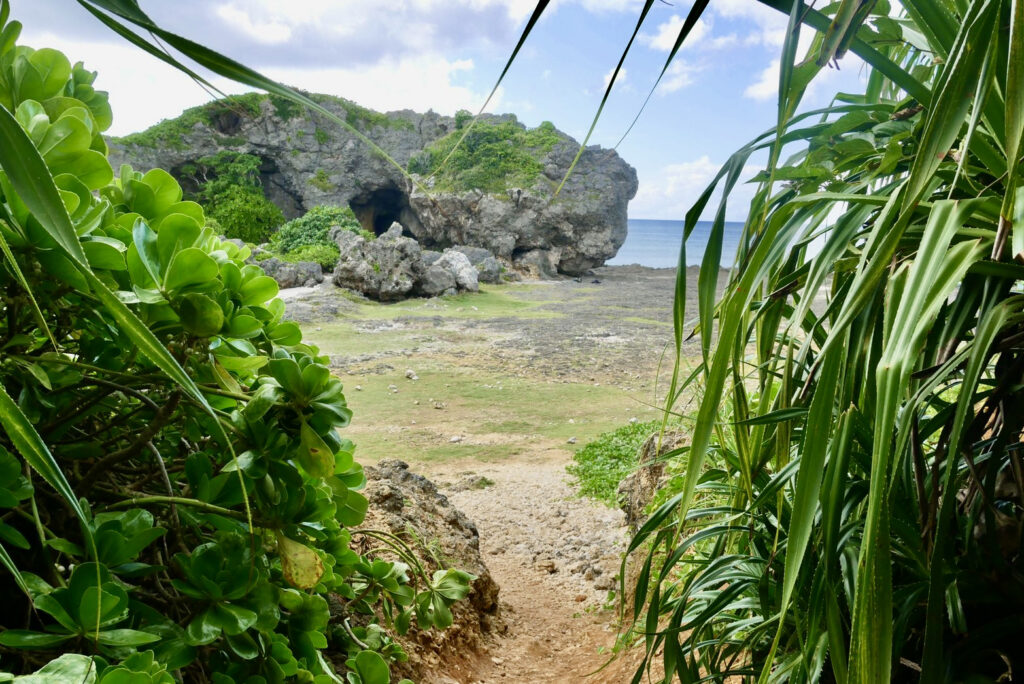 Then, if you go through an unmaintained path, you will reach to the apogama.
Diving and snorkeling are popular
Apogama is popular place for diving and snorkeling.
But there are no staff at the beach.
So please be careful before entering the sea.
A place where lovers gather
There is a heart-shaped hollow rock, and it is a good idea to put two feet in it and take a picture.
When you go there, just findheart-shaped hollow rock.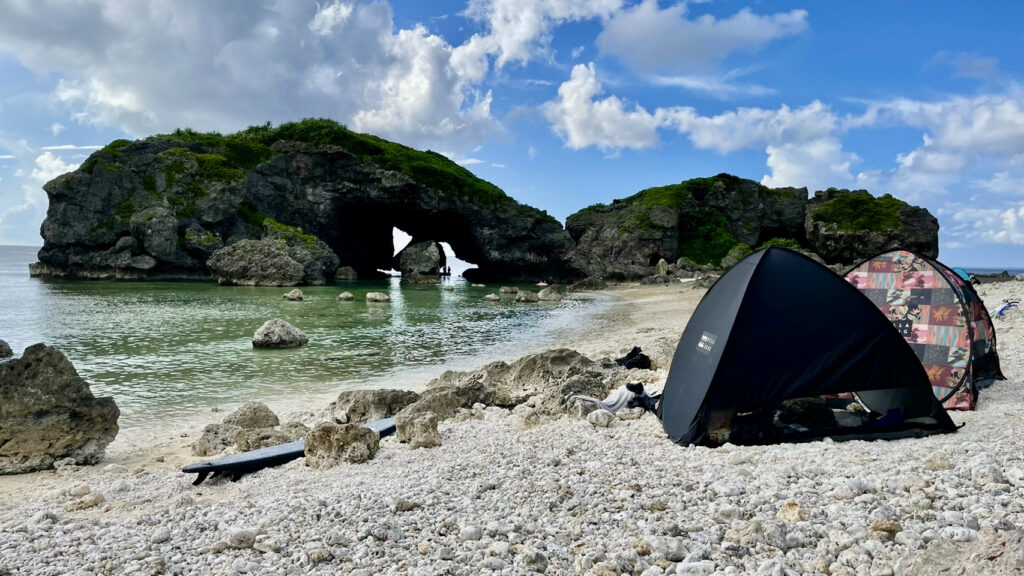 Some people were resting with tents along the beach.
Safety Notice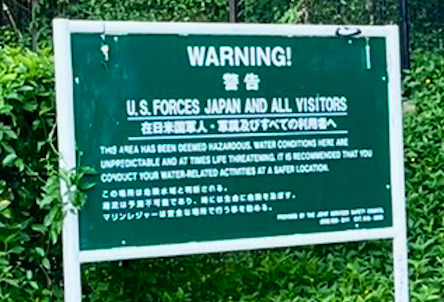 A safety notice was written near the entrance for Apogama Beach users.
Some water accident have occurred near Apogama, so be careful before entering the sea.
Access information
| | |
| --- | --- |
| Access | About 75 minutes by car from Naha Airport |
| Address | 4484 Onna, Onna Village, Okinawa Prefecture |
| Parking | No |
| Restroom | No |
There is no parking lot, but many cars are parked near the entrance to Apogama Beach, so probably it is that people who came to Apogama are parked.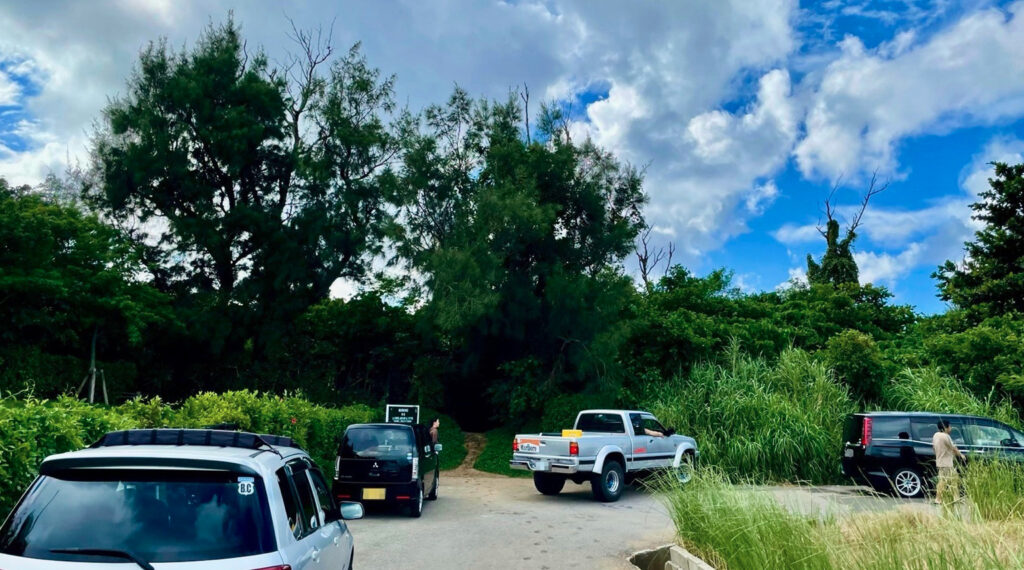 Information around Apogama Beach
Cape Manzamo
Manzamo is a famous tourist destination.
The origin of the name is "meadow where everyone sits", and it is also designated as a natural monument of the prefecture.
Reference link: Manzamo
ANA InterContinental Manza Beach Resort
ANA Intercontinental Manza Beach Resort is a resort hotel.
There is a "garden pool" that can only be used by hotel guests and a "beachside pool" that can be used by the general public.
In addition, it is a well-equipped resort hotel with a chapel where you can have a wedding.
Manza Beach and Cape Manzamo, Apogama Beach are also nearby, so you can relax and enjoy Okinawa at this resort hotel.
View on Expedia
Summary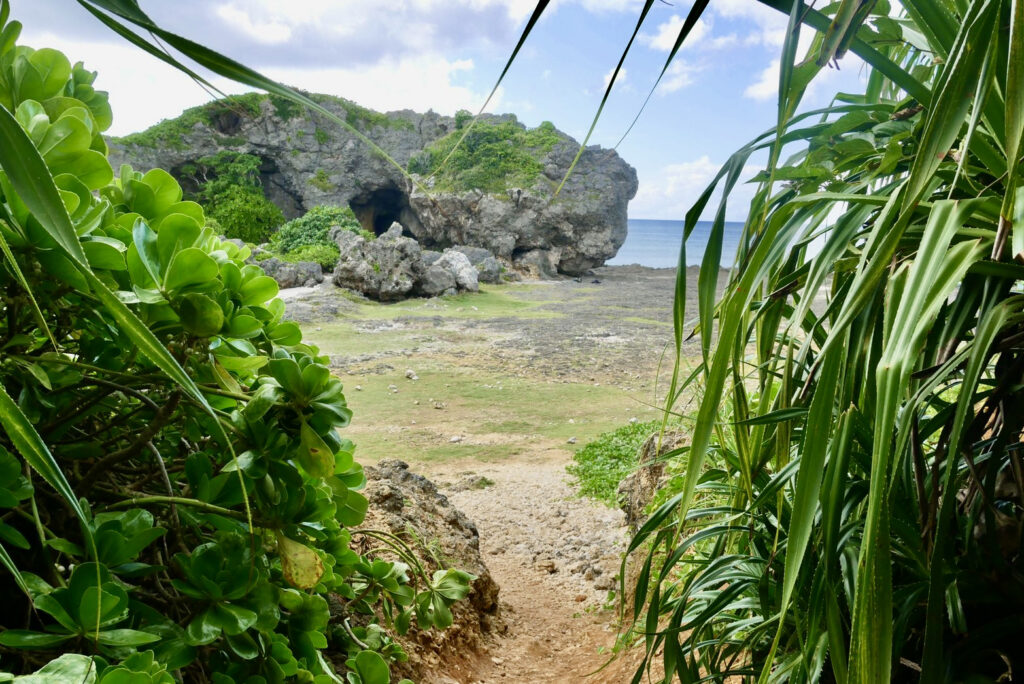 Apogama Beach(Mermaid's Grotto) is a place with relatively few tourists, so it is recommended for those who want to spend time along the beach or for diving and snorkeling.
However, it is not recommended for swimming because there is no protective net or guards, and the scaffolding is rugged with rocks, so be careful not to fall when walking.
Thank you for reading until the end.
Advertisement